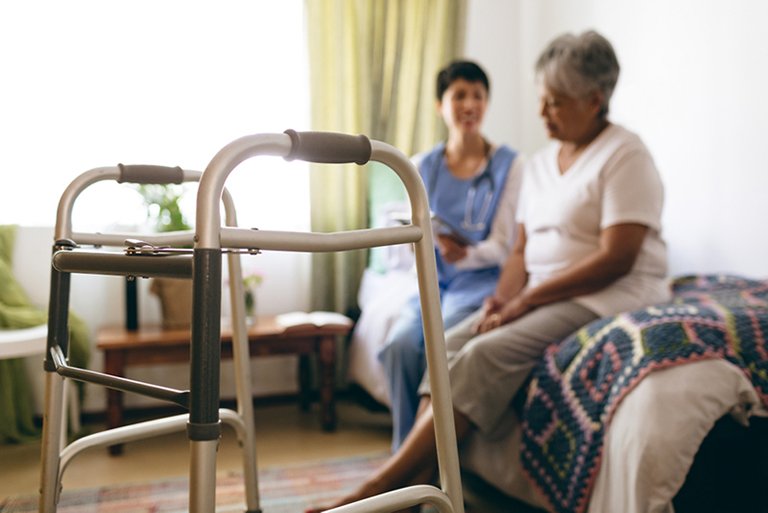 https://hkmb.hktdc.com/en/1X0AI699
China Senior Market Case Studies: Opportunities for Innovative Rehabilitation Devices
Interview with Yeh Yun-hsiu, President, Jiaxin Medical & Rehab Products Co Ltd of Taiwan
According to the Blue Book of Aging: Survey Report on the Living Conditions of China's Urban and Rural Older Persons (2018), the health condition of China's senior population has improved in general. Yet as they age, the physical capabilities of older people inevitably deteriorate. As shown in the survey, 18.3% of the senior population, some 40.63 million elderly people in China, were severely or moderately disabled in 2015. Coupled with the rapid ageing of the population, a pent-up demand for rehabilitation assistive devices is becoming evident.
In a policy document entitled Several Opinions on Accelerating the Development of the Assistive Device Industry issued in 2016, the State Council reckons that accelerating development in the assistive device industry will be helpful in responding to an ageing population. The size of the assistive device industry is projected to exceed RMB700 billion by 2020.
Jiaxin Medical & Rehab Products Co Ltd of Taiwan specialises in the research, development and production of medical and rehabilitation devices, including mobility aids, medical equipment, and products for healthcare, rehabilitation, home care, and health management. In the following account, the company's President Yeh Yun-hsiu shares his experience in assistive device R&D and business operation in the mainland market, which may serve as a valuable reference for industry players.
Changing Consumer Concept and Rising Demand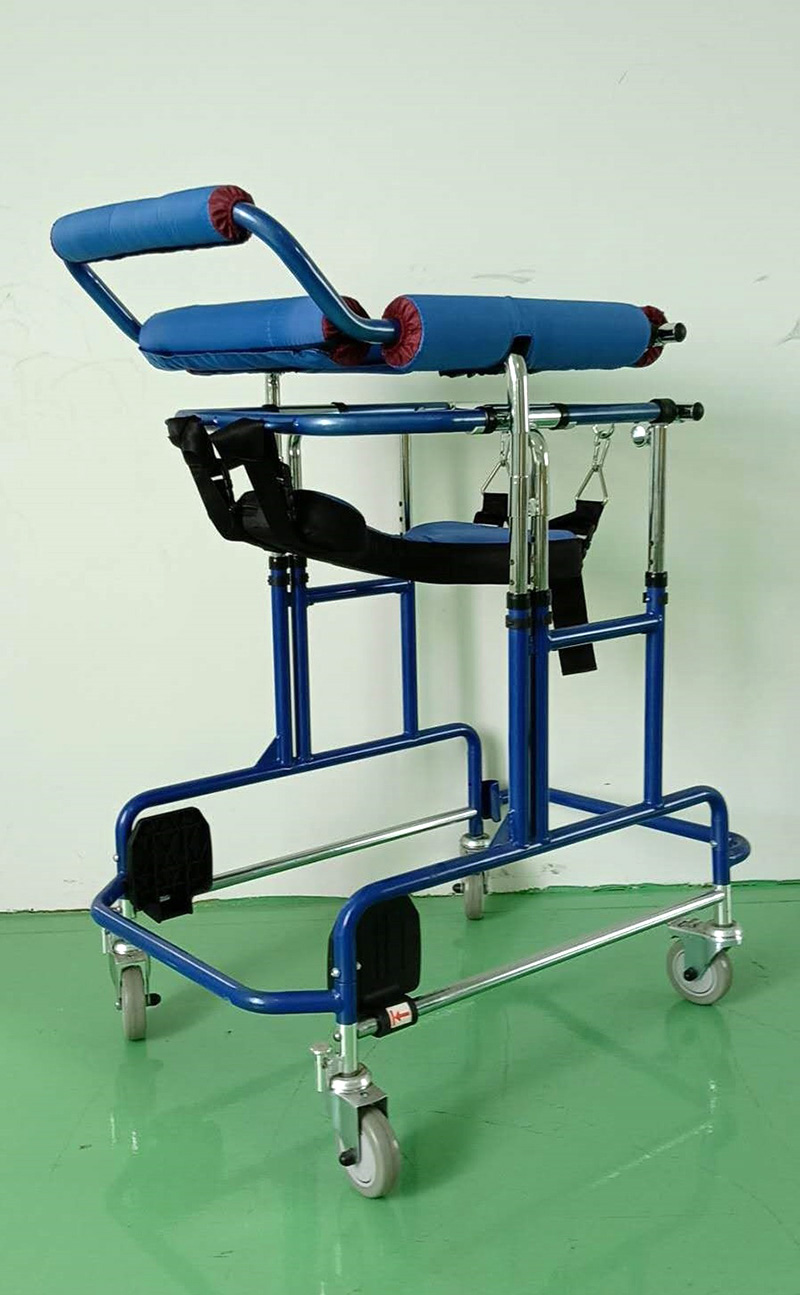 While people's life expectancy is increasing with advances in medical technology and the safeguard provided by the healthcare system, ageing and deterioration of physical functions remain inevitable. Recognising the market potential of elderly products, Yeh began to change his company's product mix from prosthetic limbs to mobility aids such as wheelchairs, which was gradually extended further to cover various types of elderly assistive devices.
For more than a decade, Yeh has focussed on the research and development of various elderly rehabilitation products, healthcare assistive products and health products with a view to enhancing the well-being of old people. He said: "At the initial stage, operating in the mainland market was relatively difficult and required extensive market education to introduce assistive devices to consumers who lacked the relevant knowledge. Subsequently, development of the economy led to a gradual change in consumer preferences. In the past, for example, mainland hospitals did not have rehabilitation departments, which only came into being in some hospitals five or six years ago. Elderly people with mobility difficulties as a result of strokes could only stay in bed all day. Today, their families realise that rehabilitation training and care can be introduced to enhance the patients' physical functions, or even help them regain walking ability."
With Jiaxin Medical & Rehab Products Co Ltd as its base in Taiwan, Yeh established a company named Yiweikang in Guangzhou, specialising in medical equipment. Both companies use Jiaxin as their brand name. The Taiwanese company is responsible for the production and domestic sales in Taiwan, as well as overseas sales in the US and European markets, whereas the Guangzhou offshoot is responsible for mainland market sales, with products manufactured in Zhongshan. Yeh said: "We have a joint-venture production plant in Zhongshan for manufacturing Jiaxin products. If the products for sale in the mainland market were manufactured in our Taiwan plant it would involve high costs for shipping and tariff payments. We therefore adopt the strategy of local production under the same brand name."
Understanding User Needs to Design Practical Products
As the visiting professor of the Beijing Institute of Technology, Zhuhai, Yeh always teaches his students to look into user needs so as to design genuinely useful products for customers. He said: "The design of elderly products requires personal experience in taking care of old people so as to thoroughly understand user needs for products that fully meet their requirements."
In terms of design concept, Yeh tends to go for practical products, saying: "Elderly products are specialised items catered for two main categories of customers: users and their carers. Users refer to the elderly that need to be taken care of, and the products designed for them should meet their needs for rehabilitative care so as to provide them with comfort or enhance their well-being.
"Carers refer to those responsible for taking care of the elderly or patients, such as doctors, nurses and family members. The products for them should facilitate their practical use in providing care service. However, R&D professionals in the market mostly work from the perspective of industrial design, which may not meet the needs of the users or carers."
As regards high-tech or smart products that have gained popularity in recent years, Yeh thinks that their quality should be judged by the effects of their practical application. He said: "The most important thing is to provide users with comfort and carers with convenience, and this is indeed the primary design goal of elderly products. We should not merely strive for smart design as a sales gimmick at the expense of practical application."
Expanding Consumer Group with Rising Quality Expectation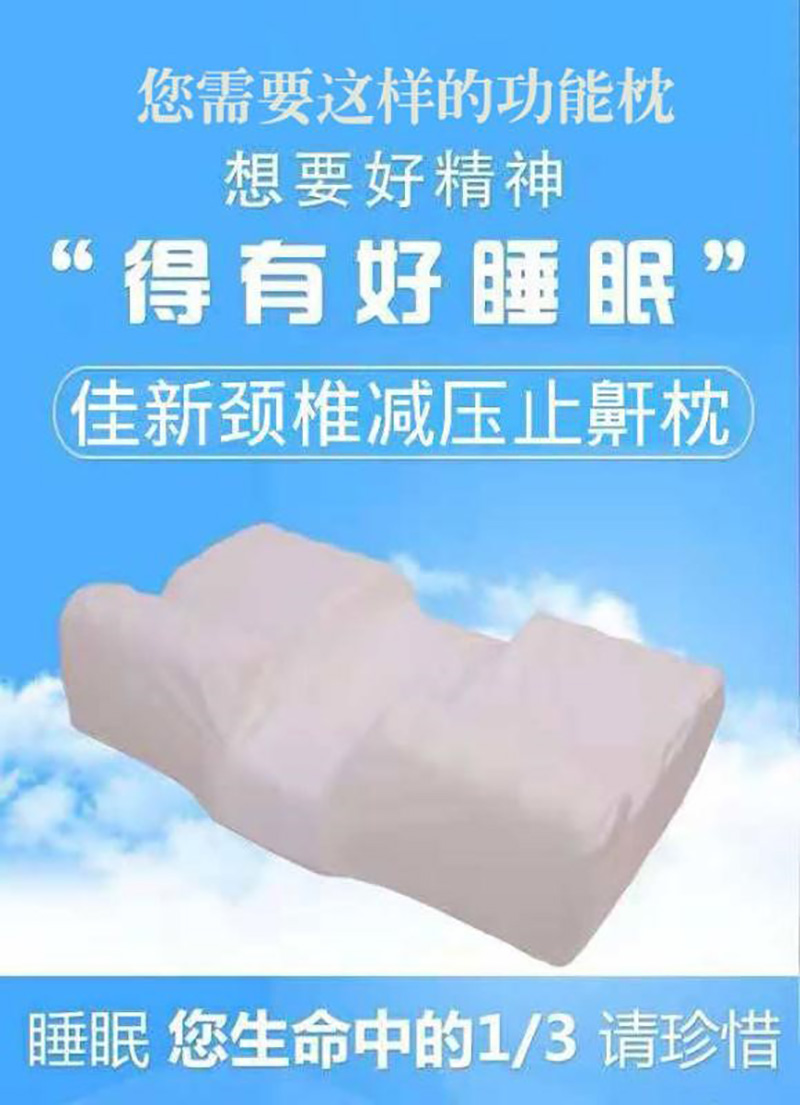 In the opinion of Yeh, ageing comes naturally for various reasons. For instance, excessive nutrition may lead to hypertension, diabetes and rheumatism; rapid pace of daily life may lead to symptoms of sub-healthy conditions, fatigue, pain, etc; and poor posture during prolonged smartphone use may lead to spinal cord compression. He said: "Many people begin to suffer from a wide range of health problems after the age of 30. Some of our products not only cater for the elderly group, but can be widely used by all those having the respective symptoms. For example, our pillow products are not only suitable for the elderly, but specifically cater for the needs of those having snoring problem and spinal cord compression, or those suffering from periarthritis."
According to Yeh, the market for rehabilitation assistive devices has undergone the process of 'bad driving out good', as in the case of other markets. He said: "At first, mainland consumers did not have an idea of rehabilitation assistance, but mainly relied on the advice of doctors. When consumers approached the hospitals with problems they encountered, the doctors would give them advice and tell them what products to use for rehabilitation.
"Since consumers do not have product knowledge or practical user experience, they usually tend to start by choosing cheaper products that are generally of inferior quality and become defective after operating for a while. Having the experience of using bad products, consumers have higher expectations of product quality when they purchase."
Yeh believes that with the promotion of market education consumers will have better product knowledge, which will lead to rising expectations of product quality.
Community-Based Elderly Care: New Sales Channels
Yeh explained that Jiaxin adopts a dealership system on the mainland, where sales points are set up through local dealers. He said: "Every year, we take part in various mainland trade fairs on elderly assistive devices and medical rehab products. They are mostly held in cities like Guangzhou, Shanghai and Beijing. By participating in these fairs we can publicise Jiaxin products and engage with local dealers for co-operation."
In designating the dealership scope, the general rule is 'one city, one dealer'. Larger cities may be handled by two to three dealers, where each will look after one district so as to avoid vicious competition as far as possible.
Jiaxin has a rich product mix with different levels of dealership resources devoted to different product types. For example, most consumers come to know of health products (such as spinal cord relief-cum-anti-snoring pillows and stress-relief cushions) through doctors. Therefore, Jiaxin decides the level of dealership resources based on the availability of doctor resources. Elderly assistive products are promoted primarily through elderly care institutions, such as homes for the elderly, day care centres for the elderly and home-based care centres. Yeh said many dealers of these products are those running the elderly care institutions, which usually take the initiative to request the dealership after recognising the quality of Jiaxin products.
With community-based and home-based elderly care services increasingly a government priority, many elderly care institutions have sprung up over recent years to provide day care services for the elderly in local communities, or home care services for home-bound elderly. This will, in turn, lead to an expansion in the sales channels of elderly products.
According to Yeh, these two types of institutions are ideal dealership channels for assistive devices for the elderly. He said: "Elderly day care centres are set up in local communities where people drop off their elderly family members for care services on their way to work and pick them up on their way back home. These community care institutions for the elderly are usually close to people's homes and can reach out to their target consumers easily. The elderly going to these institutions can find and purchase the products they want.
"Clients for home-based elderly care institutions usually have stronger self-management ability than those entrusted to day care centres. The home-based carers visiting their clients every day get hold of the detailed information, particularly the health conditions, of the elderly they serve. They are fully aware of the degree of senility and mobility, and whether they are suffering from diabetes or hypertension.
"As these home-based carers are fully aware of the needs of the elderly, they are in a good position to recommend suitable products."
Jiaxin provides training to dealers so that they have product knowledge with a view to providing informed advice to the elderly based on their needs. Yeh said: "For example, they can advise stroke patients of the types of products most suitable for them based on the severity of their condition. There are different product lines for training different body parts."
Innovation and Product Diversification
In Yeh's opinion, Jiaxin's strength lies in its R&D capability for ongoing innovation with new products launches every month on average. The R&D cycle of each product ranges from two or three months to six months.
Successfully developed new products will first be put to clinical test in elderly homes run by Jiaxin. Those meeting the required standards after assessment will be launched in the market. Jiaxin also regularly upgrades existing products so as to make improvement to the older generation in a bid to meet new consumer needs.
According to Yeh, although the mainland market supports product innovation, the protection of innovation and patents available is inadequate, and newly developed products can be easily copied. At present, developers can only take preventive measures, such as signing confidentiality contracts with processing factories to hold them liable for hefty damages for alleged breach of contract; applying for patent protection for some critical innovative technology and designs; or reporting on counterfeited products found for sale online to the authorities concerned.
Yeh thinks that the speed in responding and handling the reports of copycat products in online sales platforms has been considerably shortened as compared to a few years ago. Nevertheless, he finds it impossible to eliminate all fake products, saying: "We will never know of their existence if the fake products are not put up for sale online."
However, Yeh thinks that the industry should continue to innovate regardless of the risk of counterfeits. He said: "It is exactly because Jiaxin upholds product innovation that it can have a diversified product mix. All its lines of health products, rehabilitation products and orthopaedic assistive devices have their own leading items."
Yeh suggested that brands with trusted quality, a diversified product mix and ongoing innovative launches can not only win consumers, but also serve as an ideal partner for dealers. All these help support the long-term development of the business.