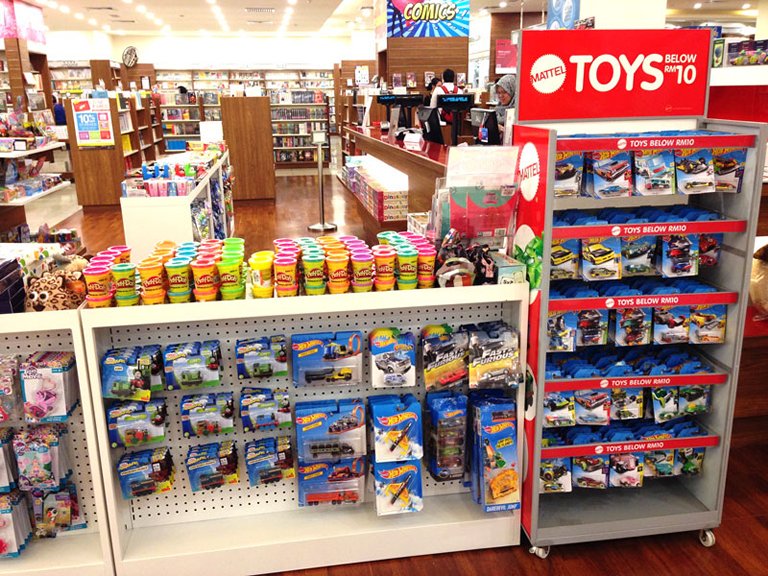 https://hkmb.hktdc.com/en/1X0AHECI
Accessing the ASEAN Consumer Market: Toys and Games (Distribution Channels)
Across many ASEAN nations in recent years, the toys and game industry has continued to be affected by the increasing popularity of online shopping. This migration affects some toy categories more than others. E-commerce already dominates the baby and pre-school toys market as parents are the key decision makers in the purchase of these sorts of toys and are inclined to search for these products online to find the best deals.
Despite the rise of e-commerce, bricks-and-mortar stores are still the preferred channel for some categories of toys, especially dolls, superhero action figures, board games, and science, technology, engineering and math (STEM) toys. Purchases of these sorts of toys and games are highly driven by children's choice, and parents like to try them out with their kids before buying them. This kind of shopping activity can enhance the bond between parent and child.
Going shopping together for toys is a favourite activity for many families, especially during holiday seasons. Hong Kong toymakers and suppliers eyeing the ASEAN market need to keep aware of developments in both online and offline channels in order not to miss opportunities.
Toys and Games Specialist Stores
Toys and games specialist stores are a one-stop shop for toys, games, parties and gifts. They remain a preferred option for many ASEAN families shopping for traditional toys for children over three years old – toys such as dolls, action figures, board games and STEM toys.
However, older children and teens in ASEAN are becoming increasingly reliant on their smartphones and social media at an early age. As a result, e-commerce is expected to continue to gain market share as a distribution channel for toys and games. It is becoming increasingly difficult for offline channels to match the convenience, numerous good deals and vast product ranges offered by online shopping. In response to the growing demand for online shopping, many toys and games specialist stores have created their own online shops to offer convenience and a seamless transition across online and offline channels.
Notable Examples of Toys and Games Specialist Stores
Indonesia
Toys Kingdom – One of the biggest toy chains in Indonesia, with more than 30 stores across the country. Its flagship store in Grand Indonesia offers a complete product range, and comes with impressive in-store decorations and professional sales staff which help to enhance the experience of shopping there.
Kidz Station – Another well-known toy speciality chain with more than 70 stores in the country, housing popular toy brands, such as Hasbro, Disney, Mattel and LEGO. It also sells collections of licensed products including clothing, footwear and stationery.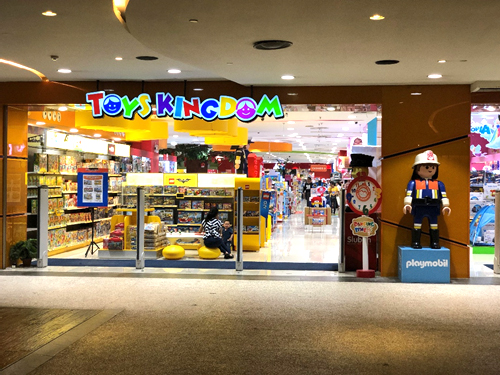 Multi Toys & Games – Established for nearly 10 years, it focuses on figurines and movie memorabilia. It is an authorised distributor of well-known brands like Bandai, Goodsmile and Kotobukiya. It has retail outlets in several key cities, but also sells through its online store and several online marketplaces.
Toys City – A one-stop shop for kids that sells toys, costumes and stationery through its network of more than 10 stores.
Malaysia
Toys"R"Us – While Toys"R"Us is closing or selling its US and UK stores, its operation in Asia is business as usual, spanning a network of over 400 brick-and-mortar stores across key Asian countries, including Mainland China, Hong Kong, Japan, Malaysia, the Philippines and Thailand. The chain has about 40 stores in Malaysia, mainly concentrated in Selangor and Kuala Lumpur.
Sheldonet Toy Store – Specialises in pop culture toys, figurines, and collectibles from global brands such as FUNKO and Bleacher Creatures.
Toy Garden and Toywiz – Focuses on limited editions of toys and collectibles, especially Toy Biz and Marvel figures. Established in 2004, the store has three outlets throughout Klang Valley. It offers a wide variety of brands, including Hot Toys, Enterbay, Star Wars, Marvel, Transformers, LEGO and Hot Wheels.
Thailand
Early Learning Centre (ELC) – Became part of the Mothercare company in 2007. ELC provides educational toys for children up to the age of eight. Its products are sold through franchise and wholesale operations across many Asian markets, including Thailand, Malaysia, Indonesia and Singapore.
Toys"R"Us – One of the leading toys chains in Thailand with 10 stores across the country, most of them in Bangkok.
Unique positioning of Toys and Games Specialist Stores
In key cities in Thailand, Indonesia and Malaysia, online shopping is gaining an ever-increasing share of the toys market. As a result, providing a fantastic in-store experience is critical for toys and games speciality shops. They encourage customers to explore more in the stores by providing demonstrations, hands-on access to the games and toys, and recommendations and assistance from the in-store staff. They look to develop a unique positioning and advertise the aspects that set them apart from other distribution channels.
While most toy shops in ASEAN offer a full range of toys and games, some focus on just one type or category, such as educational toys or figurines. These shops aim to become the primary destination for specific groups of customers shopping for that particular category of toy. If Hong Kong toymakers can identify toy shops or chains which specialise in selling their products and which match their market positioning, they will have a very good chance of winning orders from those retailers.
Nursery and Baby Shops
Along with baby essentials and baby clothing, many nursery and infant shops also offer toys – especially pre-school toys, such as bathtub toys, push cars, dolls and soft toys and tricycles.
Notable Examples of Nursery and Baby Shops
Indonesia
Birds & Bees – As well as trendy baby gear, Birds & Bees also carries items such as toy teethers, dolls and soft toys, books and media, and baby gym and playmat equipment.
SUZANNA – Its products portfolio includes toys and gifts for newborn and kids.
Agabang Gallery – In addition to maternity and baby clothes, the South Korean retailer also sells baby toys such as dolls, soft toys and mobiles.
Malaysia
Babyland – Established in 1982, Babyland is one of the oldest baby stores in Malaysia. Its products include wooden toys, and infant and toddler toys, which are sold through both its bricks-and-mortar store and its online shop.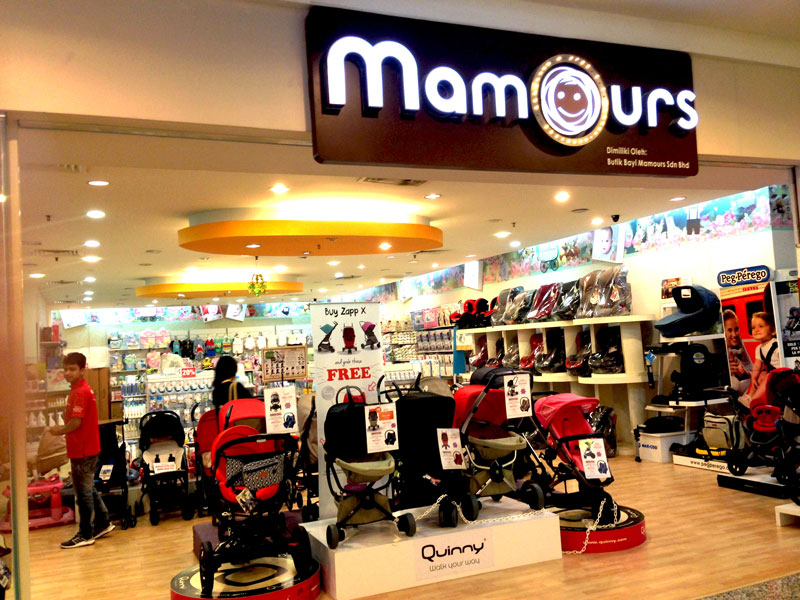 Mamours – As well as its wide selection of strollers and maternity products, it also sells baby toys. It has seven outlets across Malaysia.
Happikiddo – Carries over 100 international brands, including baby and educational toys. In addition to its online store, the company has several outlets in Kuala Lumpur.
Bebehaus – Has a wide range of baby toys, including bath toys, soft toys and educational toys.
Applecrumby & Fish – Its online shop offers various types of safety tested toys for babies and toddlers.
Thailand
Mother Goose – Founded in 2006, Mother Goose offers its own designed furniture, bedding and nursery room furnishings, along with other brands covering products from accessories to toys and clothes.
Kiddie Season – Offers a wide variety of toys, including baby puzzles, wooden toys and children's games. The company is the sole distributor of the Italian toy brand LISCIANI.
Naturally! BeBe – Sells a wide range of soft toys, wooden toys and ride-on toys.
Baby'n Me – Carries a variety of imported brands, with a focus on organic and eco-friendly products, including non-toxic art supplies, organic teethers and baby toys.
Opportunities Presented by Nursery and Baby Shops
Nursery and baby product retailers are open to working with foreign toy manufacturers and brands to improve both the breadth of their product range and the depth of their value-added services. They are constantly seeking new and exclusive products to add to their portfolio. If a toymaker or supplier can offer a product that is differentiated from those in the local market vide, it will find that the roadblocks to entry into the ASEAN retail market are not as high as they might otherwise be.
When searching for a potential distributor or retailer in ASEAN, Hong Kong toymakers and suppliers need to understand the market positioning of the retailer, and work out whether their products match the needs of the retailer's target customers or add value to the retailer's existing product range.
Nursery and infant product retailers welcome collaborations with both established and emerging brands that can offer unique product concepts. However, manufacturers and suppliers that want to sell through this channel should bear in mind that such retailers do not purchase wholesale except from world-renowned and popular brands. They prefer to use a consignment agreement to minimise their risks. New opportunities have emerged with toys retailers in ASEAN building their own e-commerce sites. Online stores do not face the same physical restrictions on space as bricks-and-mortar shops, which makes it easier for suppliers to persuade retailers to offer their products for sale.
Department Stores
While department stores have suffered in recent years in the West, they are still thriving in key ASEAN cities like Bangkok and Jakarta. In Thailand, Central Department Store, The EmQuartier and Siam Paragon are packed with shoppers during weekends and holiday seasons. Department stores are an ideal channel for selling toys and games in ASEAN, as shopping at the weekends is a favourite pastime for many families. Department stores offer a wide variety of toys, from classic playthings like puzzles, arts-and-crafts kits and soft toys to school gear, books and educational toys. In general, department store customers have above-average incomes and are not overly price-sensitive. They usually shop with their families and the main factor in their decision-making when it comes to shopping is the needs and welfare of other family members.
Major Department Stores
Indonesia
Traditional department stores in Indonesia are facing stiff competition. There are a wide variety of department stores in the country, targeting different market segments. Metro, SOGO and SEIBU target middle- and upper-class consumers while local department stores like Matahari and Ramayana serve the mass market with a variety of goods that are a step up in quality from those offered by the traditional market. Matahari Department Store, the nation's largest department store chain with over 150 stores across the country, focuses on lower- to middle-income consumers.
Despite this intense competition, new players have continued to enter the Indonesian market from abroad, including Korea's Lotte Department Store, Malaysia's Parkson and Central from Thailand.
Malaysia
Department stores remain an important shopping destination for Malaysian families as most shopping malls in the country still have a department store as the primary anchor tenant.
Parkson Department Store, which opened its first shop in 1987, operates an extensive retail network which in 2018 comprised more than 45 outlets in Malaysia.
Metrojaya Department Stores runs a chain of eight department stores and over 100 speciality stores offering items at a medium-to-high price point. It currently has five outlets in Peninsular Malaysia, at Mid Valley Megamall, Plaza Pelangi, Island Plaza, Bukit Bintang Plaza and The Curve, Mutiara Damansara.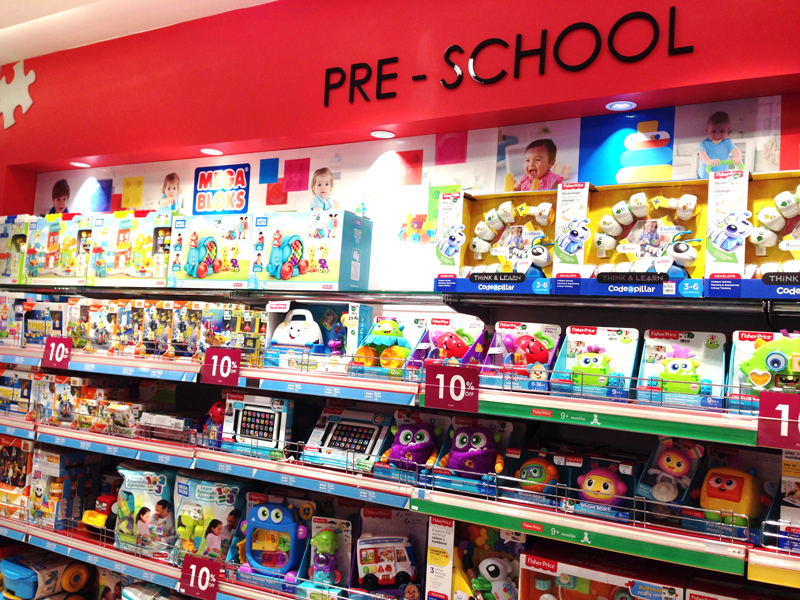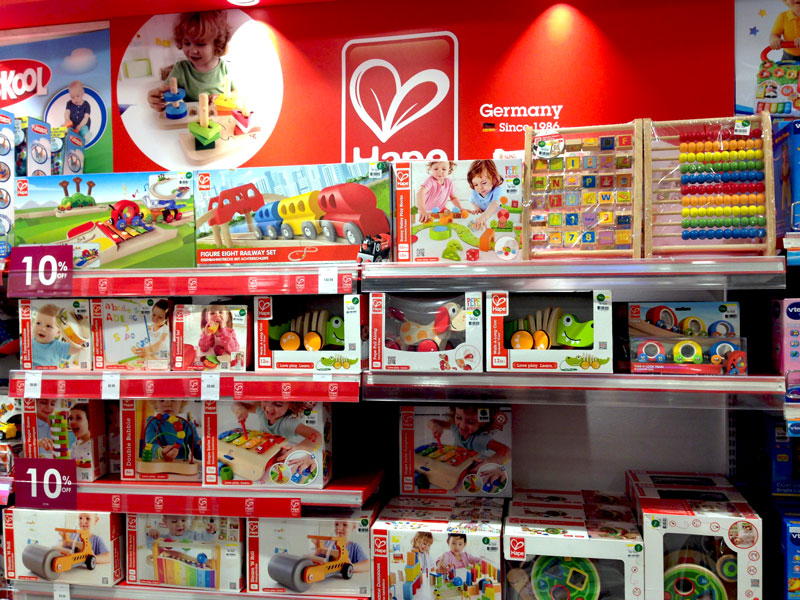 Thailand
In Thailand, department stores are magnets for tourism and shopping. They are popular venues for friends' and family gatherings, dining, recreational activities, as well as commercial events like new product launches, festive promotions and small-scale concerts. Competition among department stores in Thailand is fierce as the market is crowded with numerous key brands and individual brands. Most high-end department stores, such as Siam Paragon, Central Embassy and The EmQuartier, are clustered in the Siam, Chidlom, and Phrom Pong areas.
Central Group runs many leading department store brands in Thailand, including Central Department Store, Robinson Department Store and Zen. Central Department Store is positioned in the mid- to high-end market, whereas Robinson Department Store offers good value-for-money merchandise for the mass market. Central Group's department stores include large children's departments selling not only Thai toys but also imported products, particularly Japanese and Korean brands.
Founded in 1981, The Mall Group operates shopping malls and department stores, such as Siam Paragon, The Emporium and The Mall Department Stores. Most have a toys department targeting children, teens and young adults.
Opportunities Presented by Department Stores
Department stores are often the primary distribution channel for many foreign brands or suppliers. However, suppliers of non-branded products may find it hard to be selected by department stores. They may need to pay high rental fees for space and a higher commission on sales. Department stores take a cut of anywhere between 20 and 40% on sales depending on product category and brand strength, although the norm is around 35%.
However, department stores are becoming more open to working with emerging brands, in order to bring in innovation and excitement to their product ranges and their shopping environment. These collaborations between department stores and emerging brands usually involve selling a limited number of products in a select number of stores for a short period of time. This gives both parties a chance to test the market's receptivity to the products and work out whether these short-term collaborations can be turned into a long-term relationship.
In recent years, some major department stores in ASEAN have expanded their toys departments and increased the shelf space for toys and video games, targeting both children and adults. This opens a new window for opportunity for Hong Kong toys and games manufacturers and suppliers.
Trade shows and referrals are one of the main ways department stores source toys and games. Their toy sales are very much led by movie box office trends and their promotional activities are often synchronised with cinema releases. When department stores are sourcing toys and games, they pay special attention to safety and entertainment features.
Many department stores buy imported products from a domestic importer, who operates like a domestic distributor or wholesaler. This can help to lower freight costs and delivery time in comparison with international freight. Some department stores prefer working with distributors for the following reasons:
Distributors supply small quantities of wide selections of products from different suppliers.
Distributors handle the import and customs clearance of the goods from overseas suppliers.
Distributors warehouse and deliver the goods to department stores.
Some distributors assist in retail display and merchandising.
Some offer marketing materials and co-marketing opportunities.
Some department stores prefer buying directly from the manufacturer or brand owner because it is cheaper to do it that way. However, without a distributor to act as a middle-man, overseas suppliers may need to devote additional time and resources to each retailer's order.
Whether a supplier is selling directly to a department store or through a distributor, it is imperative that it maintains a close customer relationship with the department store and understands the needs and requirements of the retailing business as regards product sourcing, merchandising display, inventory management, and distribution in each local market.
Pros and Cons of Selling to Department Stores
The Pros
Greater brand awareness and validation
Wider exposure in the local market and visibility to other buyers
The Cons
Department stores do not purchase wholesale
Department stores often require a higher commission rate
Not easy to develop a long-term strong relationship as department stores have thousands of suppliers
Extended payment terms of up to 60 days
Bookstore Chains
Amazon-style e-tailers are continually enticing shoppers away from traditional bricks-and-mortar bookstores in ASEAN. Bookstore chains in key cities have transformed their shops into cultural and lifestyle destinations full of eye-catching presentations, attempting to make them more attractive to customers. To bring in young consumers, many bookstores have added toys, anime memorabilia and video games to their product offerings.
B2S (Thailand) – Part of the Central Group, this bookstore chain has started to transform its outlets into lifestyle concept stores, catering for new-generation consumers, particularly students, young adults and professionals.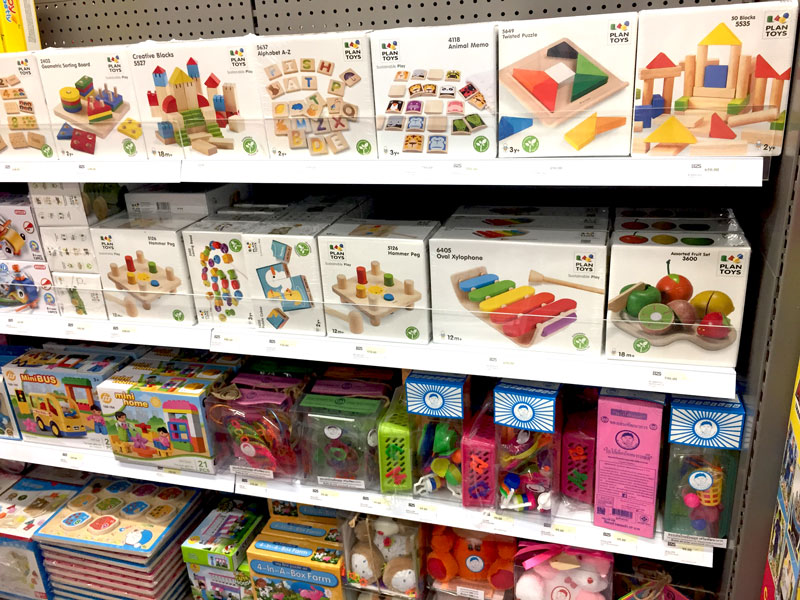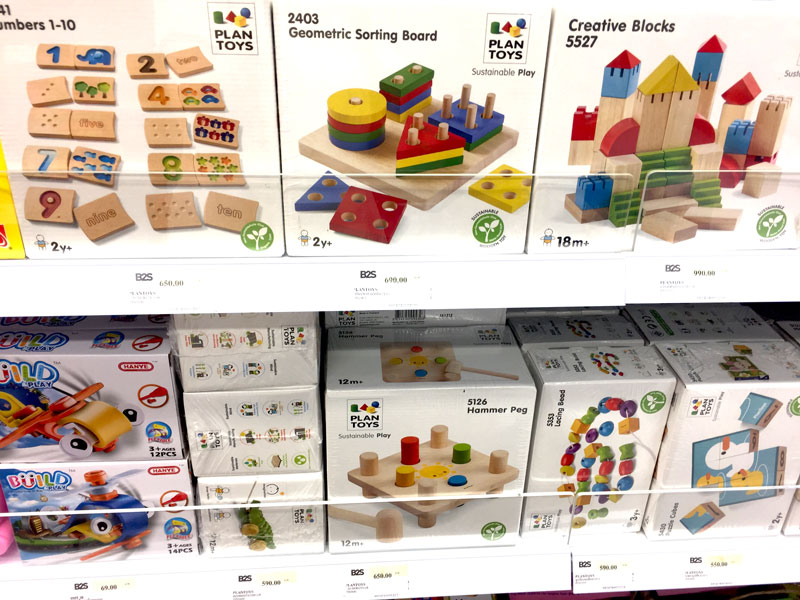 MPH (Malaysia) – Has about 30 outlets in Malaysia and four in Singapore. It has a heavy presence in Klang Valley, operating in major shopping malls. In Singapore, MPH bookstores are located in Raffles City and Parkway Parade.
Batcat (Thailand) – A book store and museum in Thailand with the largest collection of superhero and anime memorabilia in Asia. As well as offering toys, games and costumes, Batcat has showrooms dedicated to memorabilia of superheroes.
Kinokuniya – a Japanese bookstore chain with a presence in Indonesia, Malaysia, Thailand and Singapore. All Kinokuniya outlets feature a large collection of Japanese- and English-language books.
Opportunities Presented by Bookstore Chains
Bookstore chains in Thailand, Malaysia and Indonesia are located across the whole country rather than just in first-tier cities. As such, they have the potential to become an ideal distribution channel for toymakers and toy brands that intend to build an expansive footprint in the region. As consumers' buying habits change, bookstores have started to incorporate new features and improve their product mix to enhance their overall shopping experience. They are actively sourcing new products with aesthetic appeal and unique concepts.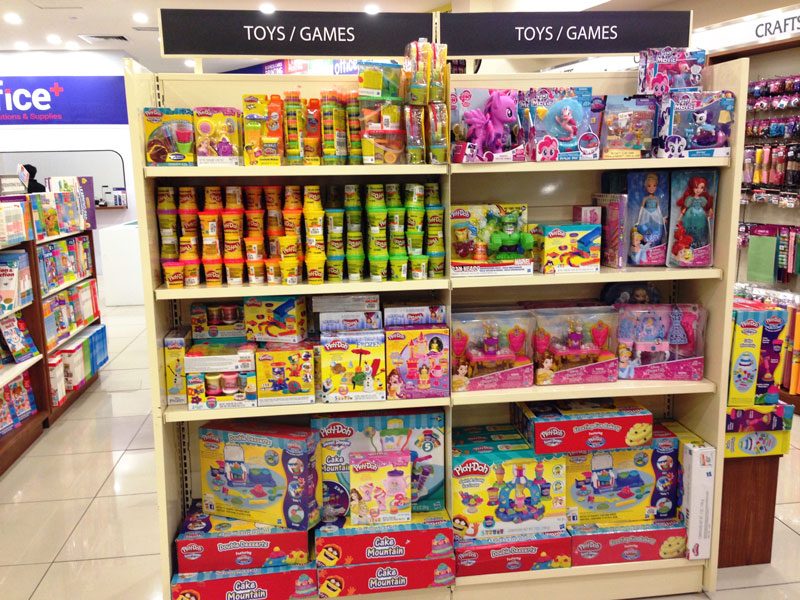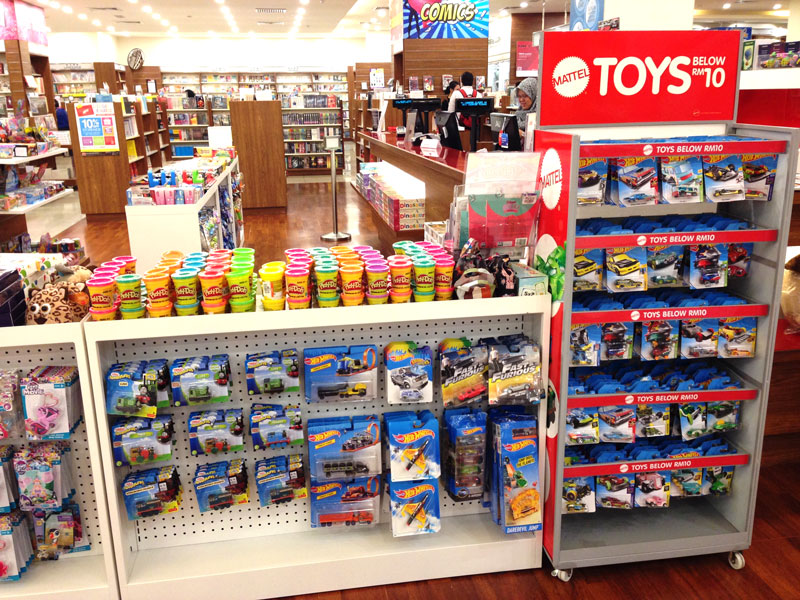 Please click here to download the full research report.
Malaysia
Thailand
Indonesia
Southeast Asia
ASEAN