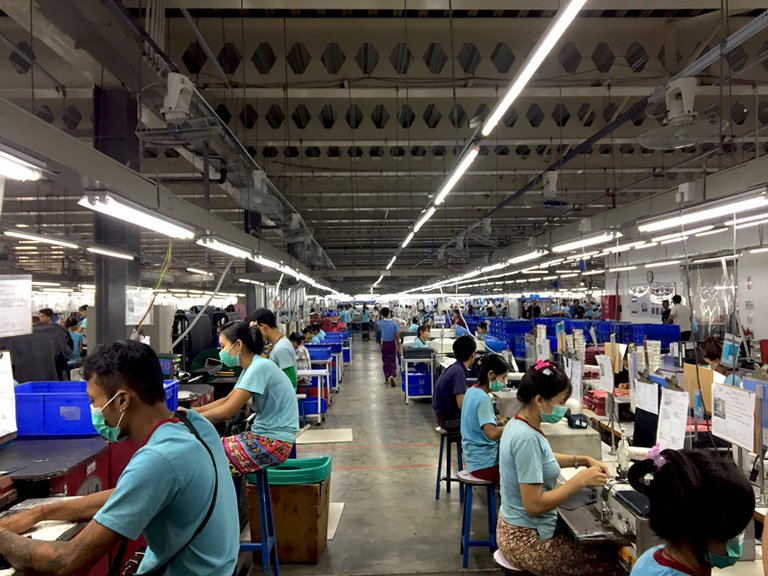 https://hkmb.hktdc.com/en/1X0AHD9O
Practical Tips for Manufacturing in Myanmar
Myanmar has emerged as one of the most popular production bases in Southeast Asia for labour-intensive industries. Through assessing the latest conditions of labour supply, infrastructure and investment incentives in Myanmar, this article provides some practical tips for manufacturers looking to invest in the country.
Myanmar: A Rising Production Base for Hong Kong and Mainland Chinese Manufacturers
In recent years, Myanmar has caught the attention of manufacturers looking for a low-cost production base in the region. Since 2011, Myanmar's manufacturing sector has undergone massive transition amid the easing of international sanctions, economic liberalisation and pro-investment policies. In view of the good supply of low-cost labour, many Mainland Chinese and Hong Kong companies have set up light-manufacturing factories in the country. Inflows of foreign direct investment (FDI) to the country have expanded at a compound annual growth rate of 10% to reach US$27.8 billion in 2017, where the manufacturing sector alone accounted for about one-third of the total.
China has close economic ties with Myanmar. It was the largest source of FDI before the 'opening up' of Myanmar in 2010. As of March 2019, the mainland and Hong Kong are the second and the fourth largest sources of FDI respectively, accounting for a total of 36% of Myanmar's total FDI stock. While the mainland investment is largely focused on the infrastructure sector, Hong Kong investors are engaged in a wide range of industries, including manufacturing, hospitality and real estate.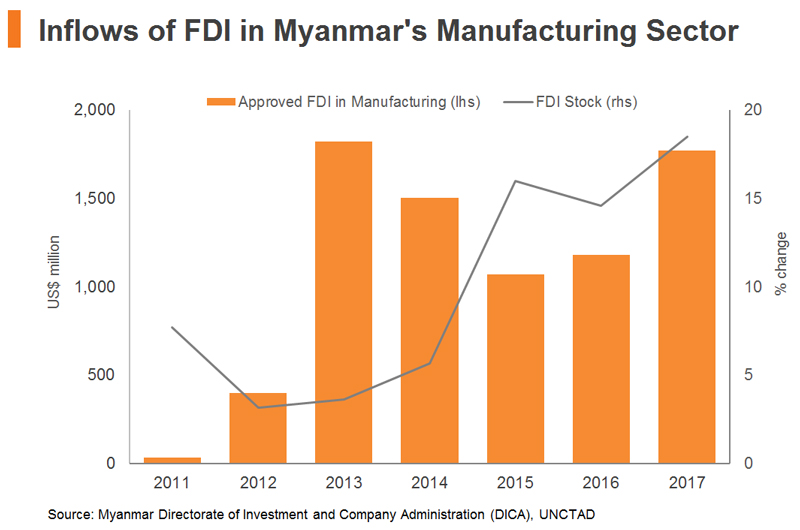 Abundant Labour Supply but On-the-job Training Essential
With a labour force of 25.7 million, Myanmar offers a good supply of low-cost workers for foreign manufacturers. In May 2018, the National Minimum Wage Committee announced the new daily minimum wage of MMK4,800 (approximately US$3.0), which translates into US$75 per month (assuming 25 working-days/month). Despite this move, Myanmar's wage remains competitive in the region. For comparison, minimum wages are about US$126-180 per month in Vietnam and US$182 in Cambodia[1]. However, potential manufacturers should note that the prevailing market wages are much higher than the minimum. According to a survey conducted by the Japan External Trade Organization (JETRO)[2], the average monthly salaries of manufacturing workers are about US$162 in Myanmar, US$201 in Cambodia and US$227 in Vietnam.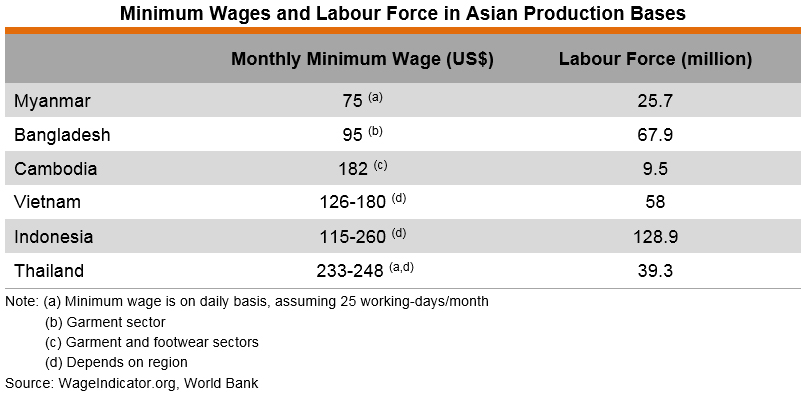 While the availability of a large pool of low-cost workers appears attractive, potential investors should take into account the workers' productivity in Myanmar, which is generally perceived as lower than other countries in the region. However, Myanmar workers are also considered to be hard-working and fast learners. Putting in resources to provide on-the-job training or skill development programmes will bear fruit. According to the industry, after certain types of technical training, Myanmar workers can attain 70% to 80% of the productivity levels of the Chinese counterparts. Detailed guidelines in local language (Burmese) will also be helpful for workers to better understand production procedures and achieve good results.
Sufficient training is also essential and effective in retaining employees. According to a Chinese manufacturer in Yangon, offering sufficient job training and staff activities could cultivate a sense of loyalty among workers, which has helped maintaining a low turnover rate of about 10% in his factory, while the average labour turnover rate is 49%[3].
It is also noteworthy that the working hours of factory workers in Myanmar are capped at 44 hours per week in Myanmar, and not more than four hours of overtime work per week is allowed. Thus, employers are advised to come up with the work schedule in advance, as they must obtain prior approval under the Factories and General Labour Laws Inspection Department for any overtime work.
In Yangon, a Hong Kong factory owner advised potential investors that when choosing a factory location, the distance between the factory and the nearby townships should be a key consideration, as workers all prefer a short commute. In some cases, a transport allowance or shuttle bus may be needed to attract workers.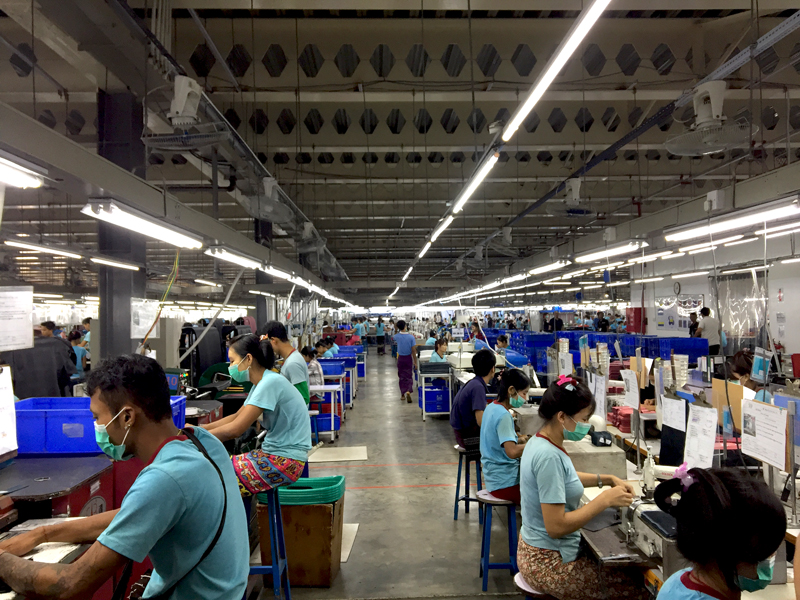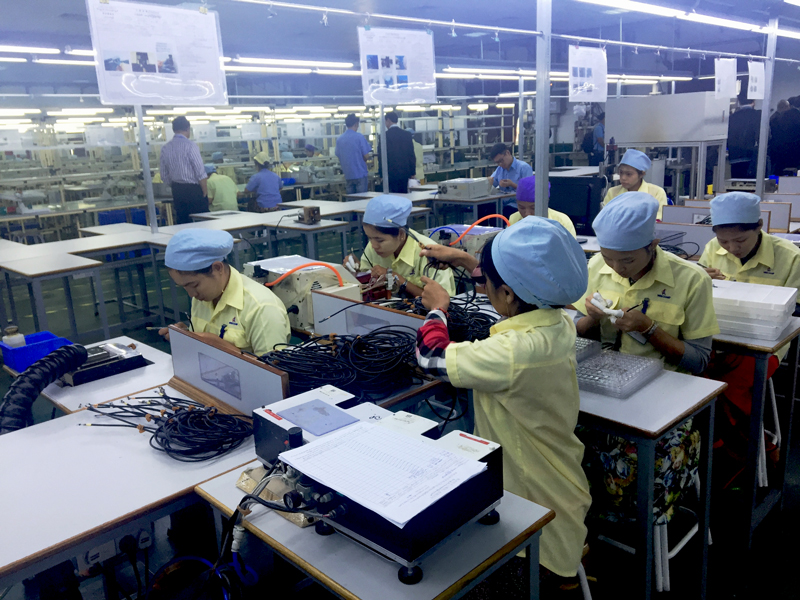 The Choice of Terminals
The Yangon port handles about 90% of the country's maritime trade. There are several terminals near the Yangon city centre, like the Asia World Port Terminal (AWPT), which are often congested as they are inland river ports which cannot accommodate large vessels. Despite the limited capacity, these downtown terminals are still preferred by shippers as they are closer to the main industrial areas.
An alternative is the Myanmar International Terminals Thilawa (MITT), the largest terminal in Yangon. Although MITT is located further, at 25 km from the city's downtown area, it is adjacent to the Thilawa Special Economic Zone which is home to more than 50 foreign companies. Due to its proximity with the mouth of Yangon River, MITT can receive large vessels with deeper draft.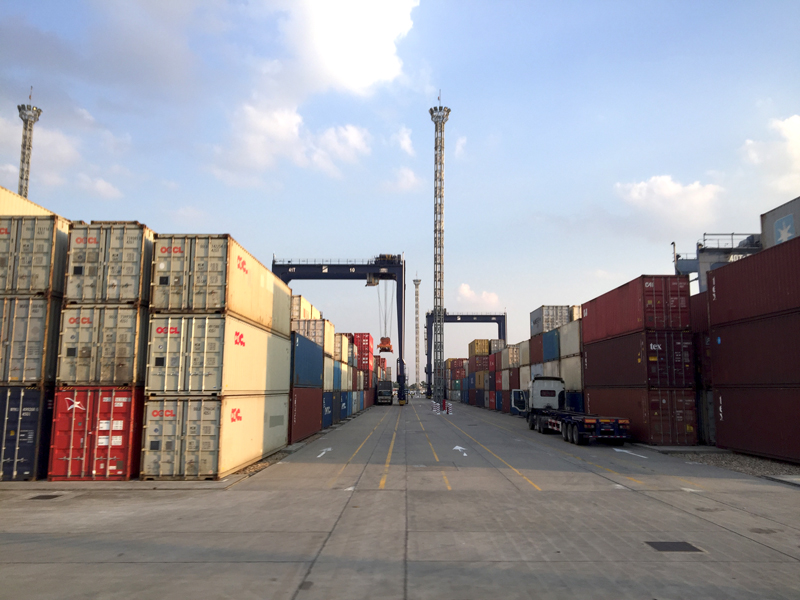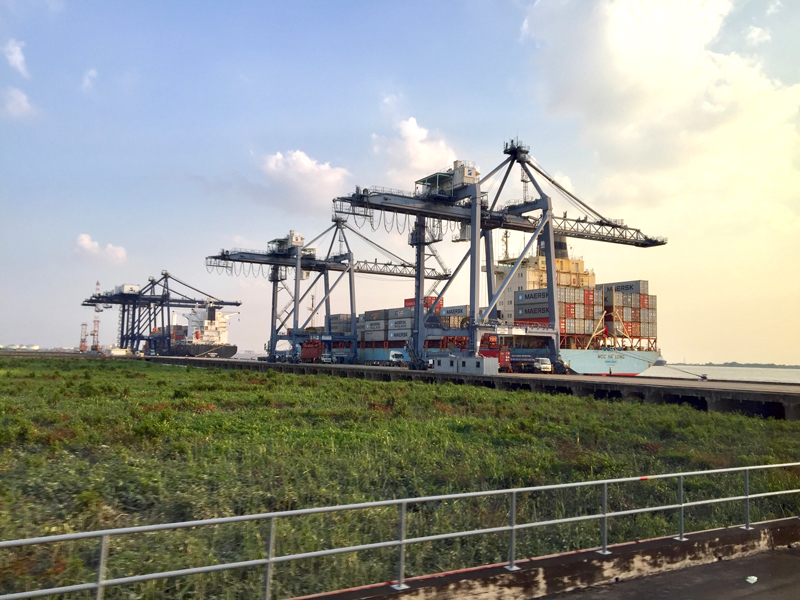 Maritime shipping accounts for about 80% of the country's external trade. To strengthen the country's competitiveness as an export-oriented manufacturing hub, the Myanmar government has made port development one of the key priorities in its economic reform agenda. In April 2018, the Myanmar Port Authority launched the Port Electronic Data Interchange (Port EDI) system, which digitalises various port processes, including port clearance, berth allocation and terminal operation system. The Port EDI system replaces the previous manual documentation and data processing, which is likely to improve accuracy and enhance the efficiency of sea transport logistics in the long term.
Getting Electricity
Electricity supply is one of the biggest concerns for manufacturers looking to invest in Myanmar. According to the World Bank's 2019 Doing Business report, on average, there are 21 outages per year, each lasting for about an hour.
Hydroelectric power generates more than two thirds of Myanmar's electricity supply. During the dry season, normally from November to April, hydroelectric supply diminishes and often results in power outages.
In Yangon, most manufacturers have installed their own power generators to ensure stable electricity supply, which makes power outages less of a constraint. Nonetheless, when choosing the site for a new factory, or the location of a ready-built factory, manufacturers should pay attention to the capacity limit of the power transformer to make sure that sufficient electricity can be transmitted to the production facility.
According to the Myanmar Ministry of Electricity and Energy (MoEE), electricity consumption in the country has increased by about 15% annually in recent years. To address the long-standing power shortage problem and keep up with the rising energy demand, the Myanmar government approved four natural gas power projects in January 2018. Scheduled to be completed by 2022, the projects will be developed by several consortia, including those from France, Germany and China. In the coming years, the rising private sector participation in new power projects is expected to increase the country's power generation capacity and narrow the shortfall in energy supply for the industrial sector.
GSP, New Investment Law Providing Extra Incentives
As one of the least developed countries (LDCs), Myanmar enjoys preferential tariffs on its exports to major international markets, including the US, EU and Japan, under the Generalised Scheme of Preferences (GSP). Since the resumption of the EU's GSP for Myanmar[4] in 2013, Myanmar's exports to the EU have surged by sevenfold to EUR1.56 billion (approximately US$1.77 billion) in 2017, with garment products taking up over 70% of exports. Apart from Myanmar, there are other developing countries in the region which are eligible for the GSP, including Cambodia, Laos and Bangladesh.

In addition, the new Myanmar Investment Law (MIL), which came into effect in April 2017, offers a new set of tax incentives to stimulate foreign investment in the promoted sectors and create more balanced regional economic growth. The manufacturing sector is one of the promoted sectors eligible for income tax exemption[7], with longer exemption periods for investments in less developed regions. According to the Myanmar Directorate of Investment and Company Administration (DICA), foreign investors are advised to consider Zone 2, where the infrastructure is better developed in most areas. On the other hand, it should be noted that, under the new MIL the exemptions or reliefs on customs duty and other taxes on imports of machinery and equipment will be granted only if they are not locally available.

---
[1] For textiles, garment and footwear industries.
[2] Based on the results of JETRO's 2018 Survey on Business Conditions of Japanese Companies in Asia and Oceania
[3] "Myanmar labour issues from the perspective of enterprises: Findings from a survey of food processing and garment manufacturing enterprises", International Labour Organization, March 2017.
[4] Under the 'Everything But Arms' regime, part of the EU's GSP, Myanmar has been granted duty-free and quota-free access to the EU market for all products except arms and ammunitions.
[5] Following developments highlighted in the UN reports about human rights violations in Myanmar, a monitoring mission from the EU visited the country in October 2018. The findings of this mission will feed into the analysis on whether to remove the trade preferences through a temporary EBA withdrawal procedure. The EU is now analysing the information gathered during the mission, before considering the next steps. For details, please see "Myanmar: EU mission assesses human rights and labour rights situation"
[6] In February 2019, the EU started the official review process that could lead to a temporary withdrawal of Cambodia's preferential trade access under the Everything But Arms (EBA) scheme due to the country's human rights issues. For details, please see "EU launches procedure to temporarily suspend trade preferences"
[7] For other promoted sectors, please refer to Myanmar Investment Commission - List of promoted sectors.
Garments, Textiles & Accessories
Food & Beverages
Electronics & Electrical Appliances
Lighting Products
Myanmar
Southeast Asia
ASEAN