https://hkmb.hktdc.com/en/1X0AGT0L
Hainan Free Trade Zone (3): The Burgeoning Medical Tourism Sector
With Hainan Island being established as a free trade zone (FTZ), the provincial government is putting a lot of effort into developing the island's tourism industry. One particular strand of tourism that it is looking to boost is medical tourism - i.e. visitors who travel to particular destinations to receive medical services.
The global demand for health products and medical services is flourishing. In 2018, global expenditure on health products and medical services was around US$4.484 trillion, and that figure is expected to grow by an annual average of 5% over the next five years. Mainland Chinese residents are responsible for a significant proportion of that expenditure – they spent US$250 billion on health products and medical services in 2018 - and that proportion is likely to increase rapidly, with a predicted average annual growth rate as high as 9% for the period 2019-2024 [1].
It is clear from this that medical services present an excellent development opportunity. In November 2018, HKTDC Research visited the Hainan Boao Lecheng International Medical Tourism Pilot Zone to find out how it is trying to turn Hainan into one of the world's medical tourism hubs by capitalising on policy advantages.
Medical Tourism Set to Become Qionghai's Newest Sector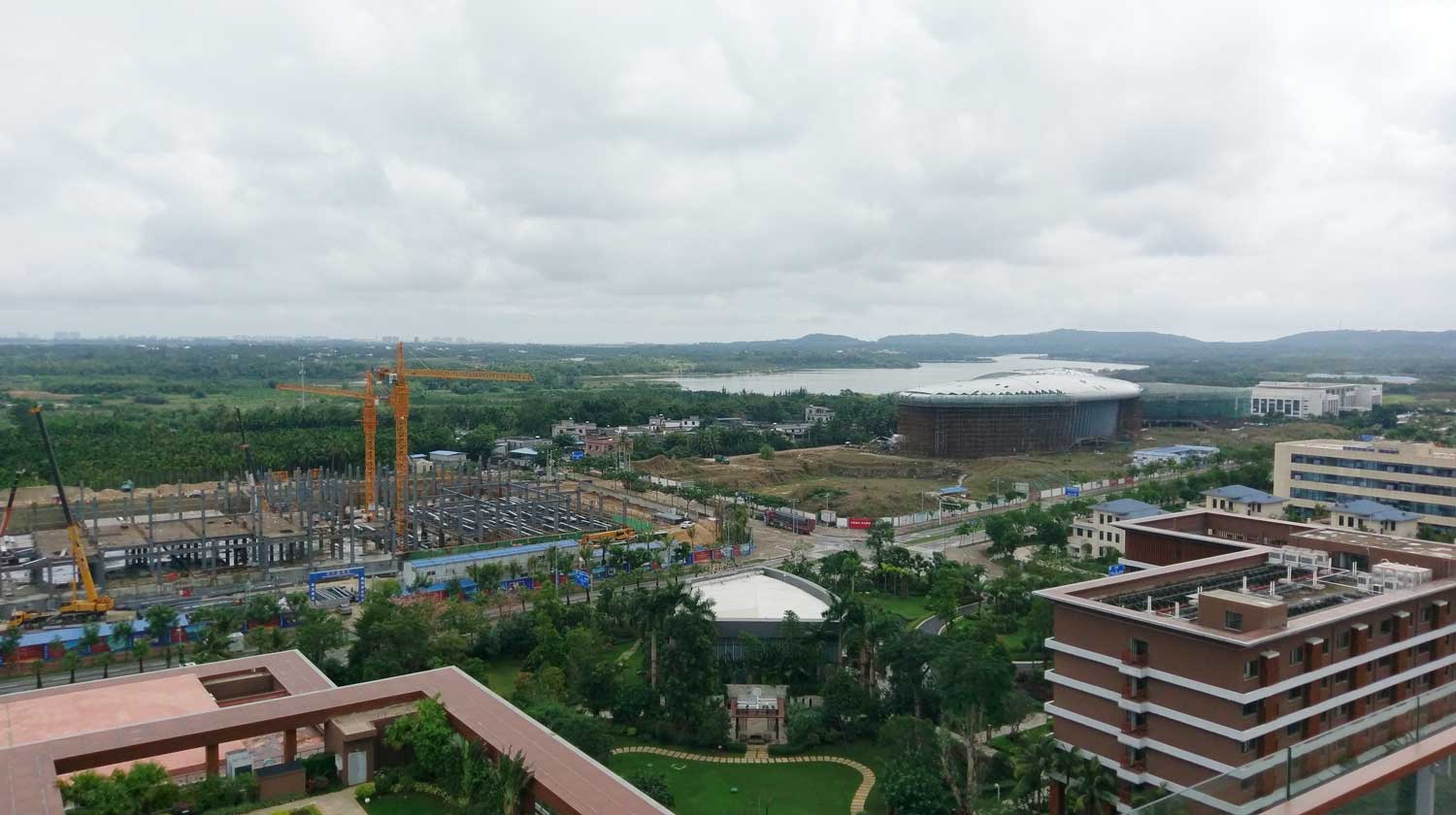 The Pilot Zone is located in Qionghai, a city on the eastern coast of Hainan Island. It lies between Hainan's two major cities, 130 km from Haikou and 210 km from Sanya [2]. It has a tropical climate and is heavily forested [3], and had a population in 2017 of around 510,000 [4].
Since 2001, Qionghai has hosted the Boao Asia Forum, which has made the conventions and exhibitions sector one of the city's main economic drivers. It has an airport which is gradually connecting up with other major mainland cities. International routes are also in the pipeline. The city's growing transport links and its pleasant climate, which encourages visitors to spend time recuperating there, are among the main factors that make Qionghai an ideal location for medical tourism.
The establishment of the Pilot Zone was approved by the State Council in 2013, even before the Hainan FTZ was established. Construction work began in 2015 and by October 2018, nine institutions were either up and running or operating on a trial basis in the Pilot Zone, employing more than 1,700 people [5]. Development in the Pilot Zone is not intensive but is instead based on a low plot ratio, with low building density, low building height and a high greening rate to create a sustainable environment and conditions in which tourists can best recuperate.
Development of the Pilot Zone received a further impetus from the Overall Plan of the China (Hainan) Pilot FTZ issued by the State Council in October 2018. It specified that the Hainan FTZ will, through the Pilot Zone, nurture international medical tourism and high-end medical services and, in a bid to improve the healthcare system in the mainland, become a trial area for new drugs and key innovations in medical technology.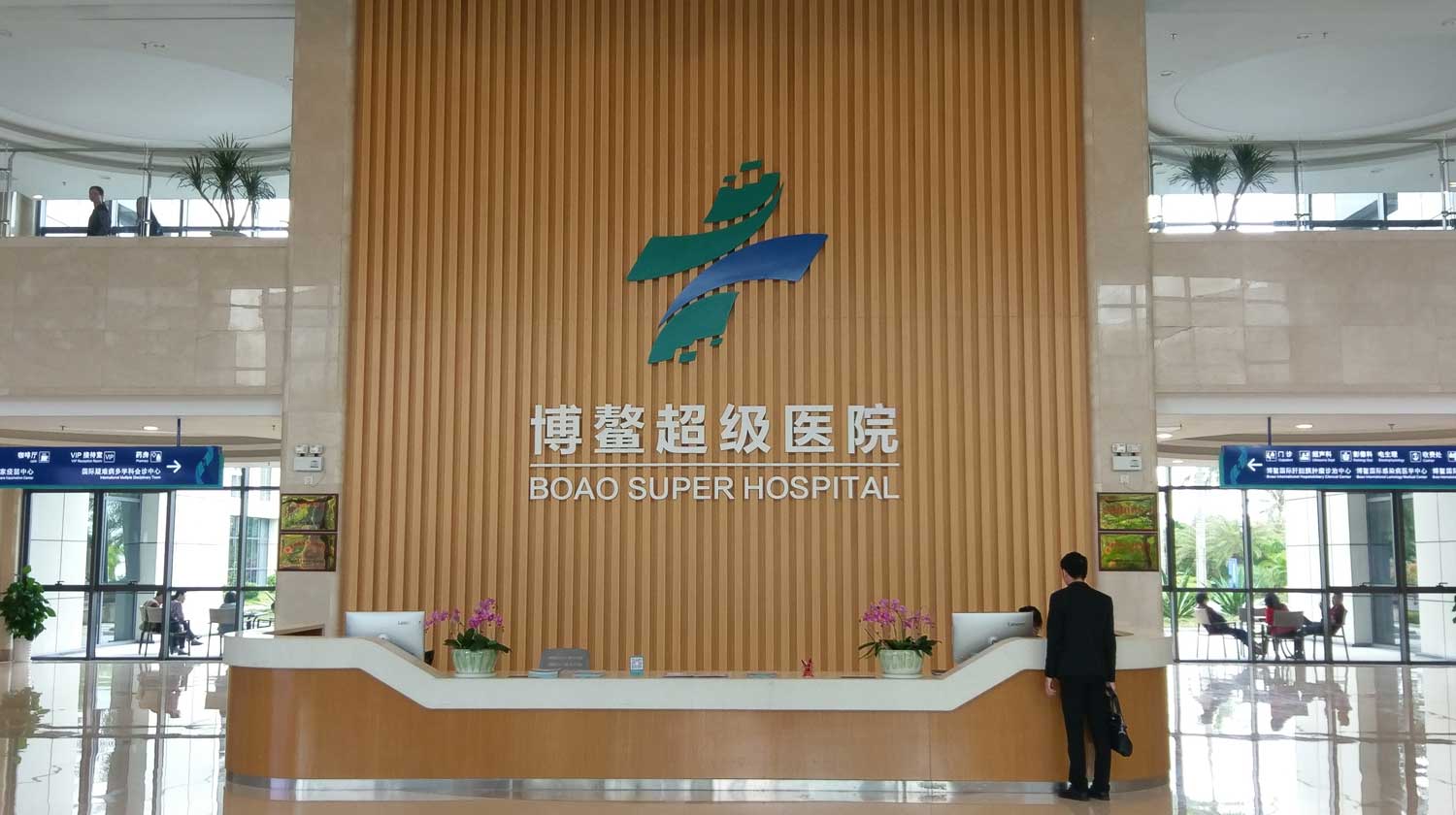 Conducting Medical Research by Capitalising on Policy Advantages
When the State Council gave its approval for the Pilot Zone, it also gave the green light for a number of trial measures, such as allowing the Pilot Zone to apply to use medicines which are already available in overseas markets but have not yet been given mainland registration permits. The Pilot Zone can also apply to the government to import medical technologies and equipment that it needs. This means that the Pilot Zone offers opportunities for medical researchers to carry out cutting-edge work on the mainland.
Boao Super Hospital is a hospital in the Pilot Zone that takes advantage of these policies and as a result has attracted a host of mainland medical experts. There are a number of independent specialist clinical teams sharing the facilities in the hospital. It is home to 15 specialist clinical centres, most of which are led by academicians from the Chinese Academy of Engineering and the Chinese Academy of Sciences. As well as providing on-site consultations, they can consult patients in the hospital via a video link. The hospital is run on a for-profit basis, and collaborate with all the specialist clinical centres through mutual shareholding. While Boao Super Hospital provides the venue and equipment, the clinical centres provide medical services and carry out research.
Since it is allowed to use internationally cutting-edge medicines and equipment not yet on sale in the mainland, the Pilot Zone can offer mainland residents unique medical services. One example of this is the 9-valent vaccine against Human Papillomavirus (HPV), which is not yet on sale in the mainland but is available in Boao Super Hospital. Another is the treatments the hospital can offer using advanced equipment for the heart, stomach and liver. The Pilot Zone gives mainland residents looking for healthcare a new option, in addition to China's existing domestic healthcare system or travelling overseas for medical services. Boao Super Hospital also serves as a national clinical research base for new drugs and new medical equipment.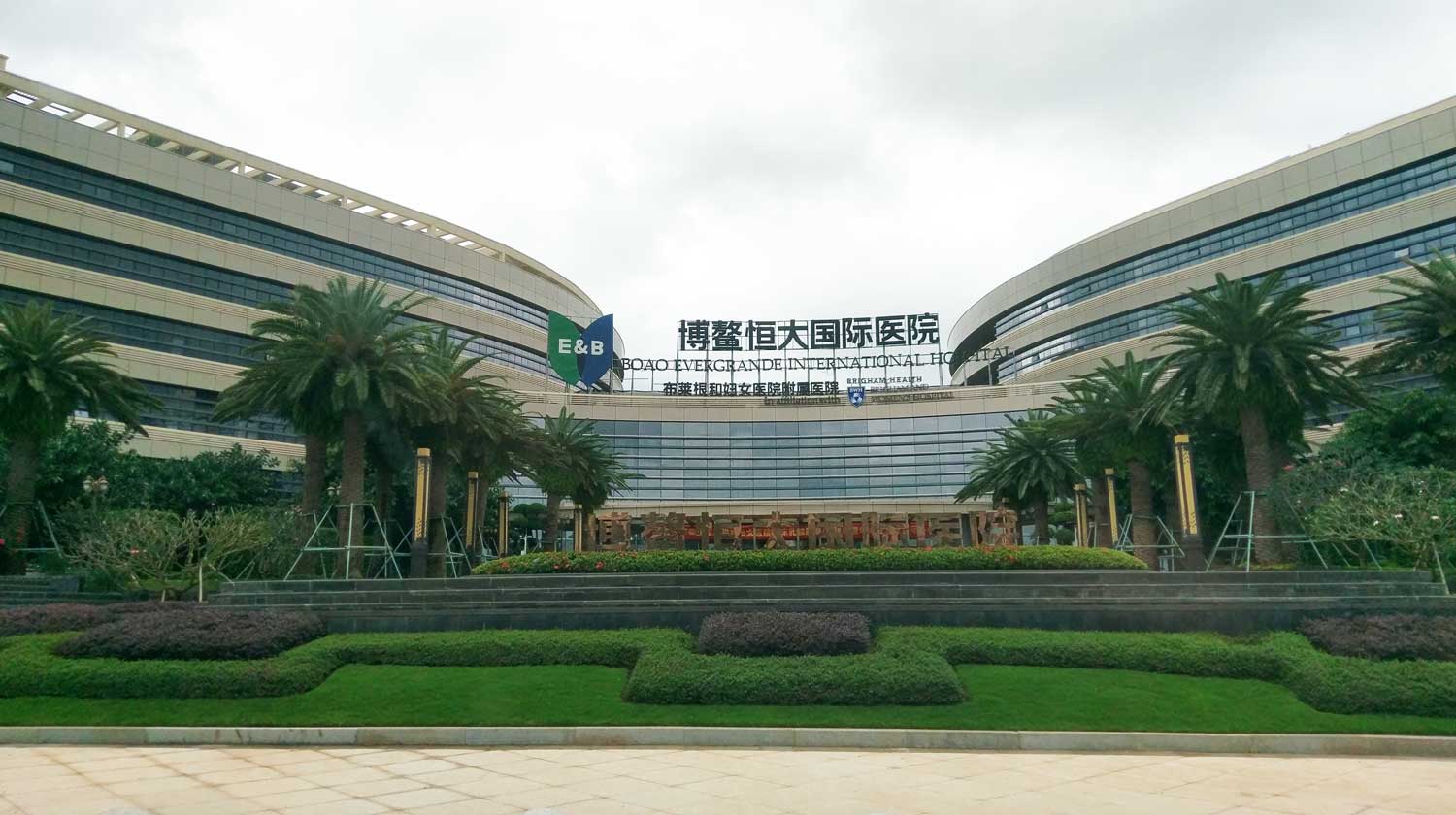 Collaboration with International Medical Institutions
As well as allowing the importation of medicines, technologies and equipment from abroad, the Pilot Zone's authorities have helped to facilitate greater co-operation with international medical institutions in three ways. First, the amount of time that foreign physicians are allowed to practise in the Pilot Zone has been extended to three years. Second, rules have been drawn up by the provincial government setting out the terms under which healthcare personnel can practise in the Pilot Zone. Third, foreign investors have been allowed to help set up medical institutions in the Pilot Zone; and regulations will be relaxed gradually in the future to allow them to establish wholly-owned medical institutions. [6]
Boao Evergrande International Hospital is a hospital specialising in oncology which collaborates with Brigham and Women's Hospital, a teaching hospital affiliated to Harvard Medical School. Like Boao Super Hospital, Boao Evergrande can apply to use drugs that are already available in overseas markets, and patients can also receive consultations via a video link. Because of the ongoing collaboration between Boao Evergrande and Brigham and Women's Hospital, patients can benefit from treatment programmes jointly drawn up by Chinese and American doctors, while the hospital can also carry out more exchanges with foreign specialists. Furthermore, the co-operation between the two hospitals means that patients have the option, if necessary, of travelling to the US for treatment.
In December 2018, the Qionghai People's Government signed a memorandum of understanding with the University of Edinburgh in the UK, to set up a branch of the university's medical school and affiliated hospital in the Pilot Zone. This move could help to explore the ways in which China can co-operate with foreign institutions in the running of schools. It is possible that in the future a one-stop industry chain encompassing academic research, clinical studies and medical tourism could take shape in the zone. Such a development would not only make the Pilot Zone more attractive to medical services tourists, but would also allow the inflow of more world-class technologies and talent into the mainland, thereby helping to improve the mainland healthcare system still further.
Major Efforts in Developing the Healthcare Sector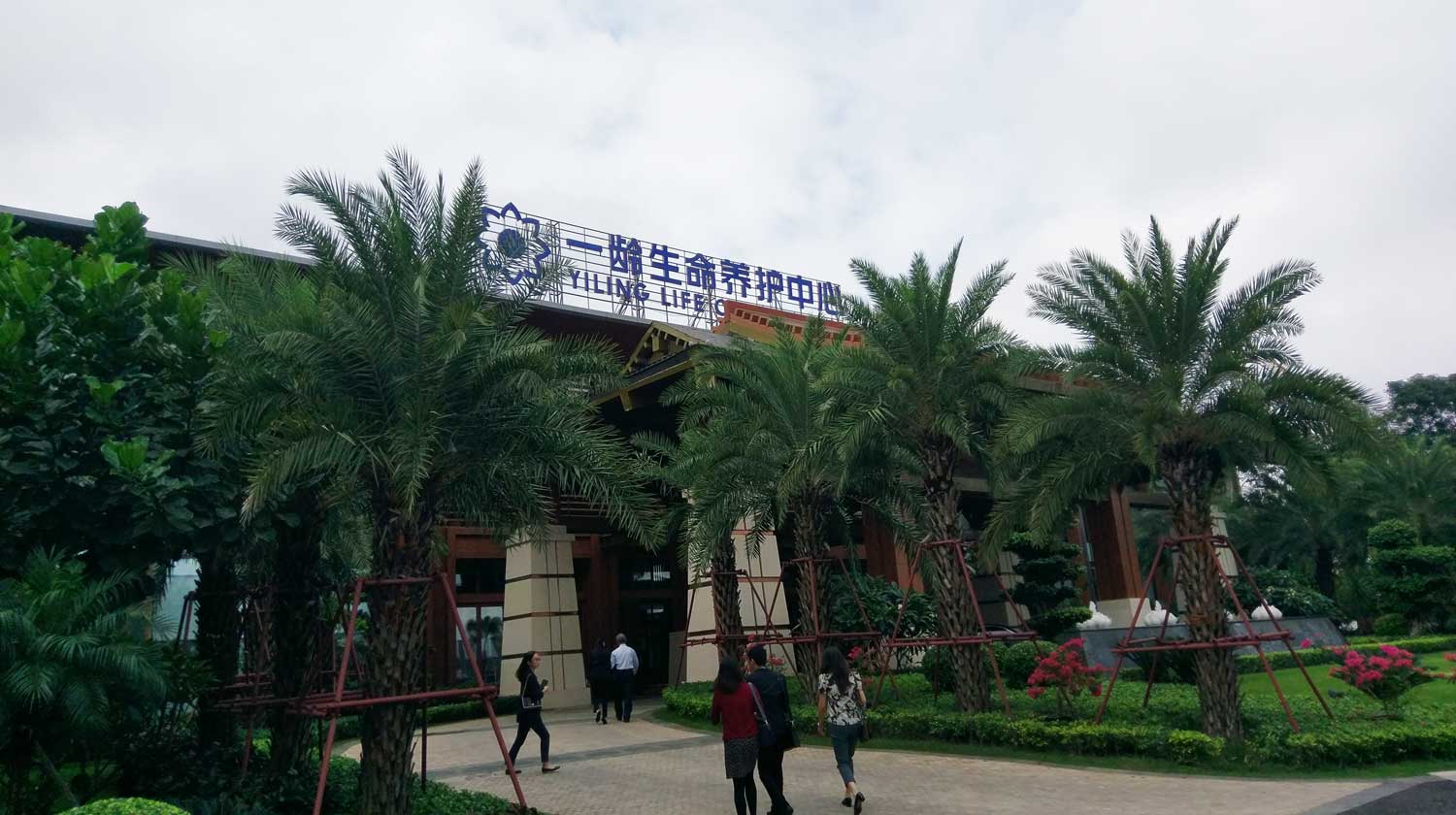 In recent years, the ageing of the mainland's population has become more pronounced. According to the National Bureau of Statistics, people 60 years old and above made up 17.3% of the population in 2017; by 2030, this is projected to rise to 25% [7]. The provision of healthcare services to the elderly is therefore a huge and growing market, so the Pilot Zone is looking to develop its elderly healthcare sector [8].
Boao Yiling Life Care Center was one of the first healthcare facilities to begin operating in the Pilot Zone. It mainly provides services such as health check-ups, infirmary care and beauty care. It focuses on the high-end silver-haired medical tourism market, and its services are run on a membership basis. Members can buy Yiling's care plan, and then move into its facilities at a later date and receive the healthcare services they have paid for. As well as providing room-and-board and check-up services, Yiling also offers fitness facilities, recreational activities such as calligraphy classes, and traditional Chinese medicine healthcare services.
Currently, Yiling focuses on providing body check-up and infirmary care services. However, it is linking up with South Korea's JK Plastic Surgery Centre to set up an international plastic surgery clinic in the Pilot Zone. This would provide medical cosmetology and anti-ageing services. The Pilot Zone's development plan has designated medical cosmetology and anti-ageing as key areas for growth.
Most projects currently in operation in the Pilot Zone are engaged in helping to advance medical research in the mainland, fostering medical tourism or offering for-profit healthcare services. Some offer fertility treatment and stem-cell therapy, while others like Boao Evergrande offer cancer treatment.
Driving Innovation through Public-Private Partnerships
Though the Pilot Zone's main aim is to develop medical tourism, its planning and operation have already shown ways in which the Hainan FTZ may work in the future. The Pilot Zone is actively bringing in commercial investment and seeking co-operation with foreign institutions while allowing healthcare facilities to be run on a commercial basis. The management committee of the Pilot Zone has the authority to approve foreign investment - an indication that the Central Government is allowing authorities at various lower levels more autonomy in the implementation of policy.
In the creation of the Pilot Zone, the government acted as an advocate, a planner and a regulator, while encouraging an increase in public-private partnership opportunities which give the market more room to develop and identify ways of allocating resources. As such, the Pilot Zone is not just another project in the Hainan FTZ; it is also an attempt by the mainland government to drive innovation in the healthcare system through public-private partnerships. The Pilot Zone has adopted various measures to try to open up the medical and healthcare sector; it will be interesting to see what liberalisation measures the Hainan FTZ offers to other sectors.
---
[1] Source: Euromonitor
[2] Source: Boao Asia Forum
[3] Source: Qionghai People's Government
[4] Source: Hainan Statistical Yearbook 2018
[5] Source: The People's Government of Hainan Province
[6] Letter of Reply of the State Council Approving the Establishment of Hainan Boao Lecheng International Medical Tourism Pilot Zone (Guo Han No. 33 [2013])
[7] Source: Xinhua News Agency
[8] Plan for Developing the Healthcare Sector in Hainan Boao Lecheng International Medical Tourism Pilot Zone (2015-2024) (Qiong Fu Ban No. 35 [2015])
Medical & Healthcare Services
Tourism & Hospitality