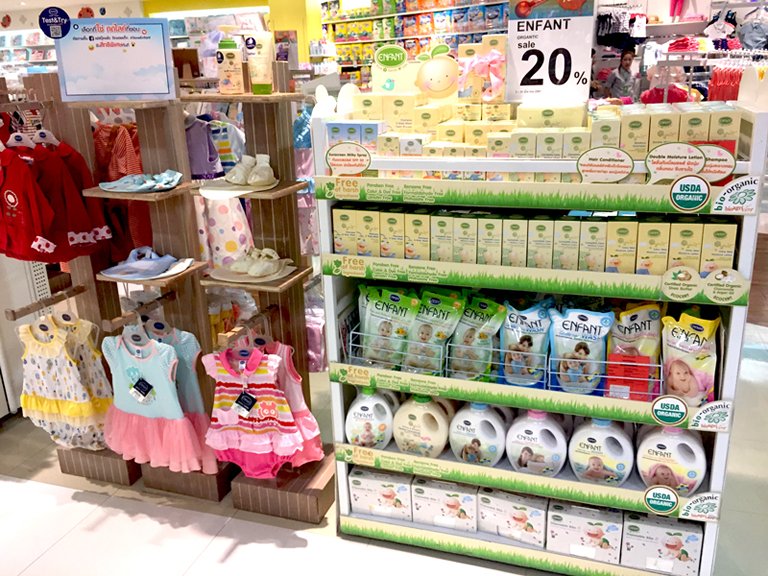 https://hkmb.hktdc.com/en/1X0AGII0
Accessing the ASEAN Consumer Market: Baby and Maternity Products (Recent Developments and Trends)
Young Demographics Boost Sales of Baby and Maternity Products
The young demographics across most of ASEAN is a major factor behind the increase in sales of baby and maternity products in the region. Although Singapore and Thailand have ageing populations, elsewhere in ASEAN the average age of the population is low compared to developed markets.
Higher fertility rates in ASEAN also drive the demand for mother and baby goods. In 2016, Malaysia's estimated birth rate was 17 (per 1,000 people), Indonesia's was 19 and even Thailand's was 10 – higher than the single digit birth rate in many Asian developed economies such as Japan (8), Singapore (9), and Hong Kong (8)[1].
Urbanised Lifestyle Create New Opportunities
ASEAN nations like Indonesia and Thailand are undergoing the largest wave of urban growth in history. While the rising living costs and increasingly busy lifestyles associated with rapid urbanisation may deter some ASEAN couples from having many children, pregnancy increasingly being viewed as something to be celebrated.
Time pressure and changing social habits are pushing consumers to value convenience and look for products and services that fit in with their modern lifestyles. One example of this is the growing demand for baby wipes. Global manufacturers of baby wipes and toiletries are planning to increase sales in ASEAN countries by targeting busy parents and educating them about the convenience of using baby wipes and toiletries rather than traditional baby cleaning methods.
Rising Health Consciousness Driving the Demand for Natural Products
Southeast Asian consumers have become much more knowledgeable and concerned about their babies' health, nutrition and hygiene. This is often the result of specific government initiatives. Vietnam's National Nutrition Program, for example, encourages calcium consumption for bone strength and milk for infant health. Many local and international brands in ASEAN are launching products such as natural and hypoallergenic skin care for mother and baby, toiletries that are chemistry free, organic baby clothing, and much more.
Women in the Workforce
ASEAN is a region of rapid economic change and in some ASEAN countries, such as Singapore and Thailand, women's labour market participation rates are amongst the highest in the world. The influence of female emancipation across ASEAN should not be overlooked. Women are increasingly seeking employment and are attaining greater control of their own incomes and expenditure. Pregnant women in ASEAN are making major changes to their shopping habits and are willing to spend more to ensure their own comfort and wellbeing, and the health of their baby during pregnancy and beyond. The practice of working while pregnant is also changing consumption patterns. For example, working pregnant women need something more stylish and elegant for the workplace than traditional maternity wear, and may have to adhere to workplace dress codes even while pregnant.
Key Trends in Baby and Maternity Products Market
1) Coexistence of Price Sensitivity and Pursuit of Quality
A general rise in per capita incomes and living standards continues to underpin growing demand for high quality consumer goods. According to HKTDC's ASEAN Middle-income Consumer Survey, the vast majority of consumers in Jakarta, Kuala Lumpur, and Bangkok are willing to spend more on better quality products. However, at the same time, they tend to spend more when there is a big sale.[2]
The middle-class consumers in ASEAN are willing to pay a premium for trusted brands while the lower-level income groups are more price conscious. Younger parents are keen to buy the best products for their children, but they tend to search for good deals and product information online, try different products, and then select products that offer the best value for money. Even so, they do not compromise quality for price. Parents in Thailand, for example, now regard better sanitary protection as an underlying consideration when buying mother and baby products. While consumers may be happy to switch brands based on deep discounts, they will still stay within the same quality bracket.
More parents are opting for age-specific toiletries for the children, as well as ones that will protect their skin. Cosmetics which help to nourish infant skin and combat swelling, itching, rashes and inflammations, and which possess antibacterial, antifungal, and antimicrobial characteristics, are also valued by today's parents. As a result, cosmetics and toiletries make up a large share of the mother and baby market, with sales of skin care, hair care, and sun-care protection products growing at a steady pace.
Another product which offers tremendous business potential is baby strollers. Contemporary parents are keen to acquire the latest model, especially ones which offer stylish innovation and convenience. However, consumers looking for quality still tend to favour well-established manufacturers and brands. Suppliers with branded products have a competitive edge, as brands like Combi, Graco, Chicco, Britax and Mamas & Papas are seen by ASEAN parents as possessing a guarantee of quality. Parents do not mind paying a premium when it comes to the safety and comfort of their babies.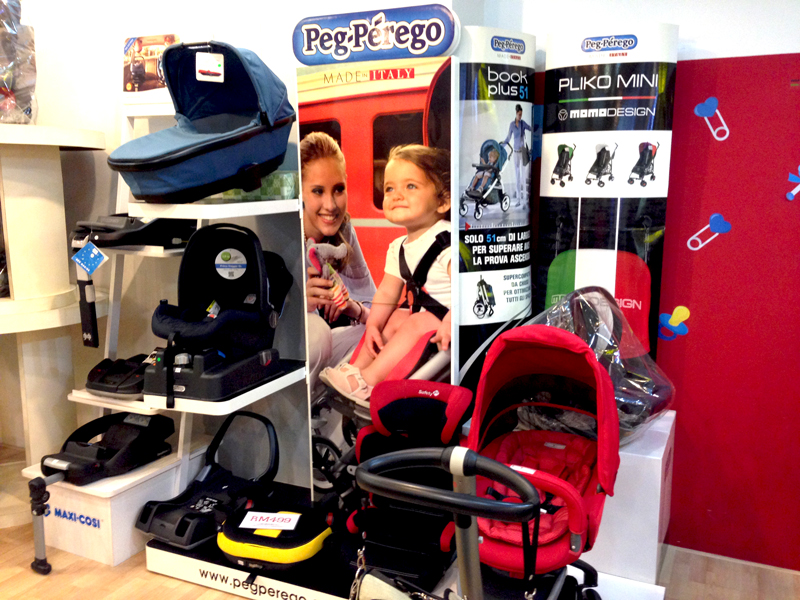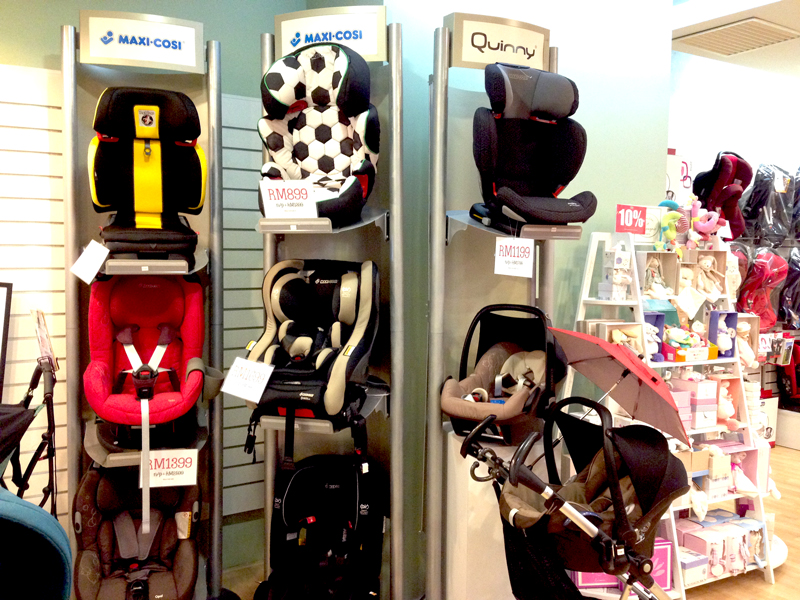 2) Parents Focused on Health and Wellness
The rise of social media has helped millennials learn how to live healthier. With fitness gurus on Instagram, health conscious cooks on YouTube and lifestyle sites multiplying through the blogosphere, millennials have access to a great deal more information about living healthily than their parents did.
Millennial parents are prepared to spend lots of money on products to ensure that their children live healthy lives. For example, they are increasingly aware that infant skin is different from that of adults and therefore requires specially formulated skin care products. They tend to choose products with fewer chemical ingredients. Products with a natural, organic, wholesome image, such as Johnson's Milk+Oats baby bath and Pureen Kids Yogurt Head to Toe Wash, are seen as superior to their competitors. Some local brands, including Dermapon Organic PH 5.5 Hair and Lamoon Baby Organic Body & Hair Wash Gel and Baby Lotion, have done well by stressing the use of natural ingredients in their baby products.
Parents are also more inclined to buy organic clothing for their children. They tend to believe that organic clothing is a safer choice for babies' sensitive skin because organic fabrics and textiles are grown and harvested in controlled areas with no chemicals, herbicides or pesticides. Organic textiles are particularly popular with parents whose infants have skin allergies, sensitivities or intolerances.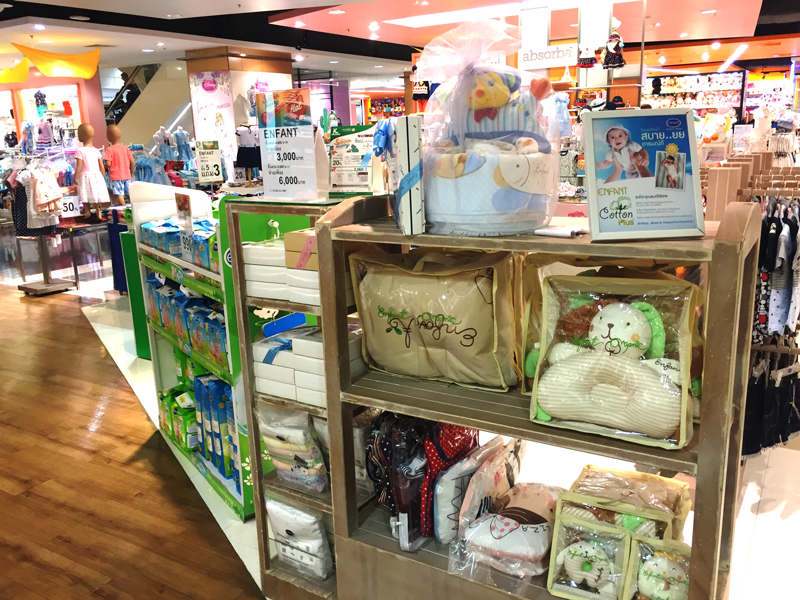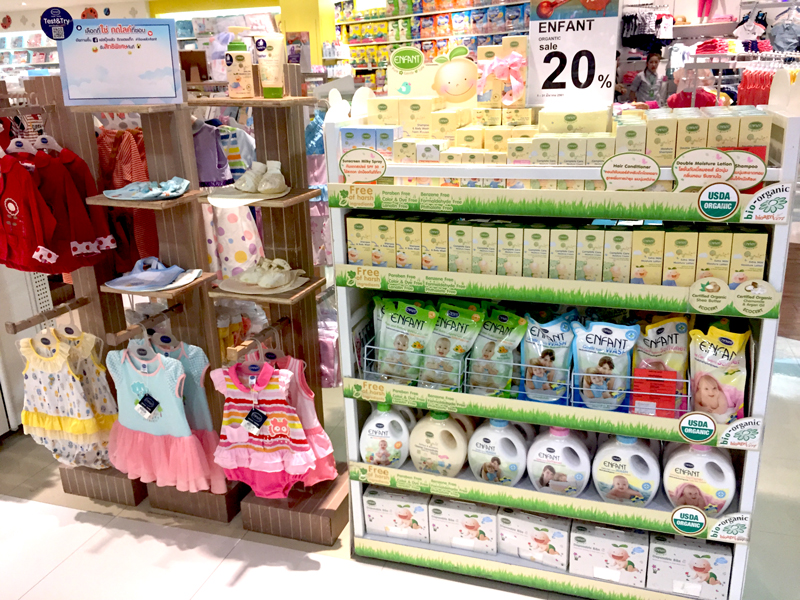 Millennial parents are increasingly aware of potentially hazardous chemicals in food contact materials which can migrate into food and drink. Because of this, they are willing to pay a premium for articles in contact with infant food, such as baby bottles, reusable water bottles, baby forks, baby spoons and utensils. One Hong Kong brand, Lexnfant, which specialises in baby products such as place mats, baby food mashers and teething rings, has made an inroad to Singapore and Malaysia. Lexnfant's products meet international food testing standards such as those drawn up by the EU, FDA, and Germany's LFGB (Lebensmittel- und Futtermittelgesetzbuch).
The increasing demand in ASEAN for safer toiletries and baby food contact articles, as well as baby clothing free of chemicals, has created a great opportunity for authentic and honest brands that produce natural, organic, and sustainable baby products which correspond to the values of modern parents and meet international safety standards.
3) The Rise of Baby Tech
As more women join the workforce, the number of working parents families is rising, and infants must be cared for by grandparents or babysitters. Baby-related technology is increasingly used for monitoring infants at a distance, using the latest facial recognition tools and artificial intelligence software. Advances in technology mean parents can keep an eye on their children from wherever they are, via smart video monitors with two-way audio and more. Thanks to the Internet of Things (IoT), helping anxious parents monitor their babies' health, their sleeping patterns and even their learning skills, using sensors, apps, cameras, and voice and facial recognition techniques.
Another piece of baby tech, wearable baby monitors, allow parents to monitor real-time data about their baby's breathing, sleep activity, body position, heart rate, skin temperature, and even oxygen levels via their smartphone or tablet. Parents get alerts if any indicators are out of the normal range. They come in various guises, including socks, one-piece bodysuits, and detachable clips or snaps.
The rapid rise in the pace of ASEAN lifestyles has increased the demand for baby monitors and security products. However, the marketplace has become very competitive. Overseas suppliers and brand owners must deliver continued innovation to stay afloat.
4) Breastfeeding Gives Rise to a New Industry
Pregnant and nursing mothers represent a lucrative segment of the mother and baby product market. Numerous government and organizations in ASEAN promote the importance of breastfeeding babies in the first twelve months of life. However, it is sometimes not possible for working mothers to continue to breastfeed their babies directly for that long. Many mothers return to work, and there is a lack of support for breastfeeding in the workplace. Mothers who wish to continue to breastfeed after returning to work need to find simple and convenient ways to collect, store and freeze breast milk.
Making breastfeeding convenient and comfortable can be challenging for working mothers. Accordingly, a whole industry has emerged to support them. There are plenty of breastfeeding products, supplies and accessories available, such as supportive maternity bras, breast vests, nursing pads, nursing pillows, nursing cover-ups, nipple cream or balm, electric breast pumps, breast milk storage bags, breast compresses, and so on.
Some industry players have seized the opportunity to launch innovative products to meet the rising demand from nursing mothers. Pigeon, for instance, offers an extensive range of essential tools like bottles, nipples and feeding accessories to enable mothers to continue breastfeeding. The company sells specially designed bottles that are easy to grip and minimise air inflow. This is a part of the market that still shows plenty of growth potential for specialised smaller players and new entrants. It is also one in which it is possible to establish brand loyalty at an early stage. Nursing mothers who appreciate the way a product performs are likely to form a bond with the brand that they will remember next time around.
---
[1] Source: World Bank
[2] The Survey was conducted in the five ASEAN countries stated above, covering seven cities, namely Bangkok, Kuala Lumpur (KL), Manila, Jakarta, Surabaya, Ho Chi Minh City (HCMC) and Hanoi. A total of 1,406 completed questionnaires were collected through face-to-face interviews.
Please click here to purchase the full research report.
Malaysia
Thailand
Indonesia
Southeast Asia
ASEAN