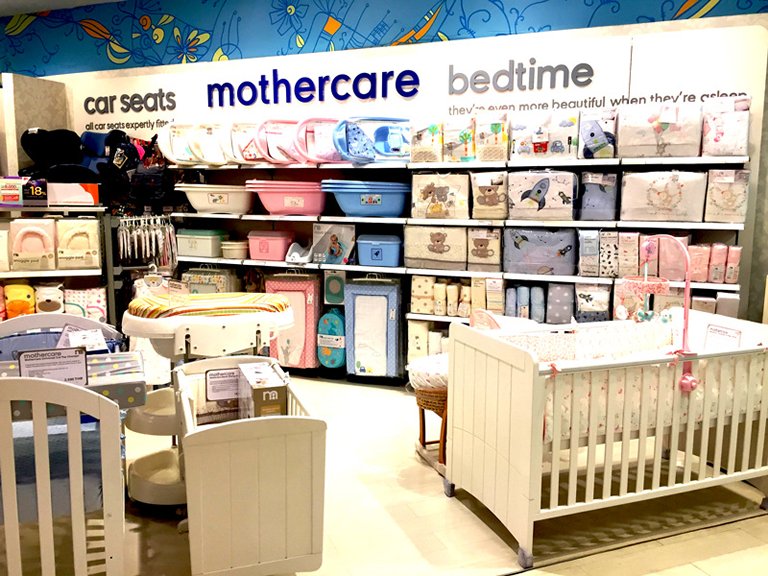 https://hkmb.hktdc.com/en/1X0AG4UU
Accessing the ASEAN Consumer Market: Baby and Maternity Products (Executive Summary)
ASEAN has made remarkable progress in the past decade, turning itself into an economic powerhouse. The region's combined gross domestic product (GDP) of US$2.76 trillion in 2017 makes it the world's sixth-largest economy. With annual growth forecast to be around 5%, ASEAN is expected to become the fourth-largest by 2030.
Among the ten ASEAN nations, Malaysia, Thailand and Indonesia are the three proving to be most attractive to overseas exporters. These three countries account for more than half of the ASEAN bloc's population and over 60% of its GDP, offering great opportunities for Hong Kong exporters targeting the mid-market segment.
With growing economic affluence and rising public awareness of health and hygiene, parents in these countries are becoming increasingly sophisticated when selecting products for their babies. This has led to growing demand for high-quality mother and baby products. Retail sales of baby and child-specific products in those three markets combined expanded by a compound annual growth rate of 10% between 2012 and 2017.
To provide practical guidance for Hong Kong SMEs in the baby and maternity product industry, this report explores the export potential in selected ASEAN markets - Thailand, Malaysia, Indonesia and Singapore (as a regional hub). It evaluates the retail structure and distribution channels in each market, and provides a guide to the optimal market entry and marketing strategies.
Market Demand and Growth Drivers
Despite falling fertility rates, the market for baby and child products in Malaysia, Thailand and Indonesia has registered healthy growth over the past few years. Some of this growth is a result of continuous product premiumisation, with consumers trading up to higher quality products.
Rapid urbanisation, and the faster-paced lifestyles that come with it, has meant that consumers are more inclined to opt for convenience when buying products and services. Busy parents tend to choose innovative baby products which make baby care easier and less time-consuming.
Assisted by government initiatives, ASEAN parents have become much more knowledgeable and concerned about babies' health, nutrition and hygiene. Businesses have responded to this by launching products designed to meet these new concerns.
As more women enter the workforce, their shopping habits have been transformed. Working mothers have become more willing to spend money on their own comfort and wellbeing, and the health of their babies.
ASEAN Baby and Maternity Products Trends
According to HKTDC's ASEAN Middle-income Consumer Survey, the vast majority of consumers in Jakarta (94.5%), Kuala Lumpur (91.1%), and Bangkok (94.5%) are willing to spend more on better quality products. However, most (76.1% of those polled in Jakarta, 84.7% in Kuala Lumpur and 75.5% in Bangkok) tend to spend more when there is a big sale.
High-end consumers favour premium brands while lower-level income groups are price conscious. Younger parents search for good deals and product information online, try new products, and select products with positive user reviews. Consumers looking for quality continue to favour well-established manufacturers and brands.
Millennial parents are increasingly health conscious. They are aware that infants' skin requires specially formulated skin care products. Parents tend to choose baby cosmetics and toiletry products with fewer chemical ingredients, as well as organic fabrics and textiles for their babies, especially those with skin allergies, sensitivities or intolerances.
Many working parents in ASEAN cities have to leave their infants in the hands of grandparents or babysitters. Making sure they are safe and secure is of utmost importance. Parents can keep an eye on their children using tech such as smart video monitors embedded with facial recognition tools and artificial intelligence software.
Breastfeeding is become increasingly popular. There are plenty of breastfeeding products available in the key ASEAN markets, including nursing pads, nursing pillows, nursing cover-ups, electric breast pumps, breast milk storage bags, burp rags and breast compresses. This is an area that shows great growth potential for specialised industry players.
Key Industry Players
International brands continue to dominate the baby and child product sector in this region. Cussons Baby, Unilever, Johnson's Baby and Zwitsal are major presences in Indonesia; in Malaysia, Johnson & Johnson is the runaway market leader; while in Thailand, Johnson & Johnson and Colgate-Palmolive Thailand are key players.
Parents in ASEAN generally prefer using products from well-known companies even if it means spending more. However, some local brands that display unique positioning and product innovation are able to stand out from the crowd. MITU from Indonesia, Sweet Cherry from Malaysia, as well as Lamoon and Babi Mild from Thailand are examples.
Baby and Maternity Products Distribution Channels
Nursery and Infant Product Shops
Nursery and infant product shops have been popping up in key cities over the past few years, and have become one of the major distribution channels. Consumers are attracted by the availability of sales personnel and the access to wide range of baby products in these shops.
Lately the retail scene in ASEAN has been shaped by e-commerce and fast-changing consumer expectations. In response, most nursery and infant retailers have created their own online shops to offer both convenience and a seamless experience across online and offline channels.
The fragmentation in the mother and baby product sector leaves nursery and infant retailers open to working with many manufacturers and brands to improve their product range. This creates an opportunity for overseas suppliers offering innovative, unique and functional products.
Nursery and infant Shops typically do not purchase wholesale, unless they are buying world-renowned and popular brands. They prefer goods to be sold under the terms of a consignment agreement to minimise their risks.
Pharmacy, Beauty & Wellness Stores
In major ASEAN cities, the number of pharmacy, beauty and wellness specialist retailers has grown rapidly due to government advocacy of healthcare, disease prevention and rising public awareness of health and wellbeing.
Most major pharmacy, beauty and wellness chains in the region have adopted omnichannel modes of distribution, with a strong expansion of bricks-and-mortar stores as well as online shops.
The increase in online shopping has compelled beauty and wellness specialist retailers to strengthen and expand their product portfolio, with baby and maternity care products as one of the major focal points.
These stores usually collaborate with suppliers on consignments. Some dominant chains may insist that suppliers pay rent for occupying retail space. However, online merchants are normally not asked to pay listing fees. Instead, they pay a commission based on transactions.
Department Stores
Most major department stores in ASEAN, such as Parkson, Central, and Robinson, have a large baby product section which offers a wide variety of local and imported baby and maternity goods, including baby gear, baths and potties, nursing and feeding equipment, bedding, clothing, strollers, car seats, and furniture.
Department stores' biggest asset is their card members. They cultivate and maintain a strong relationship with these VIP customers through loyalty programmes and good after-sale service.
With many established brands opening their own monobrand stores, competition with global mother-and-baby brands and online merchants is driving department stores to work with emerging brands to bring in unique product ranges.
In selling to department stores, suppliers can expect bigger sales turnover, greater brand awareness and validation, and increased visibility to other buyers. However, department stores do not purchase wholesale, and they require a higher commission and extended payment terms.
Hypermarkets
Hypermarkets offer a wide variety of goods ranging from household items to mother and baby products. Their business model focuses on high-volume, low-margin sales. Due to their streamlined large-scale operation which reduces per unit costs, hypermarkets can provide consumers with value for money.
Although hypermarkets are an effective channel to reach the large suburban population in ASEAN, key players such as Tesco, AEON and Lotte have been transforming their business models in response to the threat from online shopping.
Hypermarkets are a suitable distribution channel for mother and baby products as the primary target when using this channel is housewives. Some of the bestselling baby products in hypermarkets are disposable diapers, baby foods, baby feeding bottles, sippy cups, gel teethers, nursing pads and baby carriers.
Online Platforms
Recently, there has been a boom of so-called "mompreneurs" selling baby products online. Baby product e-commerce in ASEAN is a very open market, with established and emerging brands alike vying for a share of this high-growth market. Brands with more diversified products, flexible delivery and payment options will have competitive advantages.
Despite its rapid expansion over the past five years, e-commerce still accounts for less than 5% of total retail sales in ASEAN. Digital payment and logistics are the two major challenges facing cross-border e-commerce in ASEAN. Countries with less severe physical infrastructure constraints, such as Malaysia and Thailand are better positioned to benefit from the e-commerce boom. Indonesia has a great long-term e-commerce potential given its large and rapidly growing market of young and middle-class consumers.
The online retail landscape is quite fragmented in ASEAN. Consumers can buy baby products through classifieds (e.g. Mudah and OLX), C2C or B2C marketplaces (e.g. Lazada, Shopee, Baby Empire, WeMall, Tarad, Tokopedia, Bukalapak) and brands' own sites (e.g. mothercare.com, mamours.com, bebehaus.com, thebabyloft.com, all-4-baby.com). Legacy retailers like Central Group and MAP Group have also embraced e-tailing by creating their own online platforms.
Social Commerce
Nowadays, ASEAN consumers spend much of their time on social networks built around their interests and relationships. As a result, the buying process has changed from one driven largely by a goal to find an item, to one that is more based on discovering things within their social lives and circle of friends.
The high mobile phone penetration in ASEAN, the reluctance of ASEAN consumers to share their financial and personal information online, and the fact that less than 30% (except in Malaysia and Singapore) use either debit or credit cards to make payments, are the main reasons why social commerce has become popular in ASEAN.
Facebook and Instagram are the two most effective social networks for mother and baby products. They allow users to move smoothly from browsing to buying, via links to shoppable content. User reviews and comments have become critical in parents' decision making when making purchases, as they tend to be trusted more than advertising.
Market Entry Methods
Many global baby and maternity brands such as Mothercare, Chicco, Combi and Bebehaus, have opened their own stores in major ASEAN cities. Some global entertainment brands have tapped into the baby product market through licensed merchandise. Notable examples are Disney's Marvel's Avengers, Frozen, and Mickey and Minnie.
Besides opening own-managed or licensed stores, the routes for imported baby and maternity brands to enter the ASEAN market are becoming more diverse and competitive. Selecting a distribution channel is an important aspect of building a competitive advantage. Suppliers need to consider what a channel can offer, including location and reach, skills and resources, management costs and degree of control.
Selling direct to retailers is possible if suppliers are willing to sell on consignment and accept an extended credit term. Overseas suppliers often need to handle delivery to retailers' locations, merchandising and display, marketing and promotion, as well as providing on-premises sales.
Selling through a local agent or distributor allows suppliers to start their retail penetration without heavy investment. Distributors can help manage cross-border transportation, customs clearance and inventory. An experienced local distributor with first-hand market knowledge is very valuable as each ASEAN country has its unique mix of ethnicity, language and religion.
In return for taking on the supplier's trade-related risks and burdens, distributors will expect heavy discounts and generous credit terms. Suppliers may also lose some control of the marketing and pricing of their products, and distributors often demand a long period of geographic exclusivity.
With the advent of e-commerce, brand owners no longer need to rely solely on their distributors or retailers to stay in business. Today, many online marketplaces offer overseas suppliers an opportunity to sell direct to consumers. Suppliers should also be open to the opportunities offered by social media such as Facebook, Instagram, and LINE.
Selling directly to consumers online helps to cut the time to market significantly. Furthermore, brands can keep complete control of their brand image and pricing. Most importantly, sellers can gain access to consumer data.
An omnichannel business model uses both offline and online channels to connect with customers. All sales and distribution channels must work together to support a seamless cross-channel customer journey. Consumers' web and mobile experience can bring them back to bricks-and-mortar stores, and vice versa. Successful companies in ASEAN have adopted omnichannel business models that use both offline and online channels to connect with customers.
Get Prepared!
In some ASEAN countries, there is plenty of potential for overseas suppliers and manufacturers to offer innovative baby products with features or functions that are likely to impress the new generation of ASEAN parents.
There are several payment solution providers which offer one-stop secure online payment services that support multi-delivery channels and multi-currencies. This helps to facilitate cross-border payments for online sales transactions in some ASEAN countries.
Regional e-fulfilment hubs combined with cross-border shipping are widely used by Hong Kong companies to operate e-commerce in the fragmented ASEAN markets. Many companies have chosen Singapore as a regional e-fulfilment hub because it has a relatively well-developed infrastructure and customs systems. Malaysia is also popular as a regional distribution hub as the operational costs there are lower.
Exhibiting at a trade show allows suppliers to meet prospective customers or partners and reach out to local consumers. There are plenty of exhibitions and trade fairs relating to the baby and maternity industry held in major ASEAN cities.
Other marketing avenues include pop-up shops and social media platforms. Social networks allow baby product sellers to segment their target market at a more detailed level by finding consumers with similar lifestyles and buying behaviours. Having a deep understanding of their target customers helps sellers select a suitable social networking platform and push the most relevant products.
Please click here to purchase the full research report.
Malaysia
Thailand
Indonesia
Southeast Asia
ASEAN