https://hkmb.hktdc.com/en/1X0AFU0I
Re-birth for Comprehensive Baby-products Store
Two sisters set up an outlet for mums and babes after their employer shuts down, leaving a gap in the market.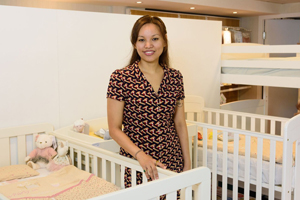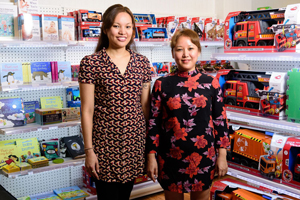 Sisters Arati Limbu and Anuradha Limbu Chettri shared a job they loved in Hong Kong's baby-goods retail sector, notching up more than 30 years of experience between them.

When the company they worked for unexpectedly closed in early 2018, the Limbu sisters channelled their inner entrepreneur and decided to start a new business themselves. Baby Basics opened its first store in September, building on the e-commerce platform established a few months earlier.

It is still early days but they have found – as they had hoped – that many former customers are returning to support their venture, and with a prime retail location for their shop, on Queen's Road, Central, a constant stream of new business also walks through their door.

Ms Arati Limbu, Baby Basics' co-founder and Managing Director, said the pair were almost "accidental entrepreneurs".

"We'd never thought we would start something like this. We were in our comfort zone," she explained. "We were used to going to work, and at Bumps to Babes (the previous company) it was like working for family. Most of the staff had been there for many years, and it had become a lifestyle for us. We'd never considered doing anything else. We thought it would never end, and that we would retire from there."
Defining Moment
The sudden closure of Bumps to Babes, then a leading baby brand in Hong Kong, forced the sisters to reconsider. They decided to try a small venture of their own, with the help of their brother, an information technology and web design specialist.

Leveraging their personal networks, the siblings pitched the idea to potential investors who "believed in our concept". Thus, the Baby Basics e-commerce platform was born.
What was their concept?
"After Bumps to Babes was gone, there was a gap in the market," Ms Limbu explained. "There are other baby shops in Hong Kong, but usually with a limited range. They don't have a comprehensive range of products that parents would need. We knew how it works, and we felt we could fill the void."

While injecting ideas of their own, the sisters also took on board lessons from their previous employer.

"We knew that some ranges were more popular than others," Ms Limbu said. "We aim to bring back products that are more practical, more environmentally friendly, and give more value for money.

"This allows us to stick to a price range that is more affordable for parents in their daily lives. We also believe it is a more sustainable way of doing business."
Laying the Foundation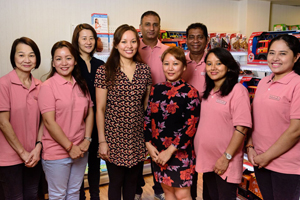 The starting point was the purchase of 20% of the best-selling products from the Bumps to Babes liquidation sale. With their backing of their angel investors, the new business partners were able to lease a shop, import new products from Europe, and hire eight of their former colleagues.

Having experienced staff was integral to their business plan, which began with an online platform in order to gauge the market. "That laid the foundation," Ms Limbu said. "If we were to suddenly invest in a physical store, and not have the network, it would have been harder to survive, I think."

Equally, a physical presence was also deemed necessary, especially in a sector where customers like to see and feel the quality of products before committing to purchase. It also enables the after-sales service that the Limbus believe is so essential for a baby retail business.

"You don't want to jeopardise your reputation by selling something that doesn't work, or if your customers have difficulty in communicating with you," Ms Limbu said.
Flagship Store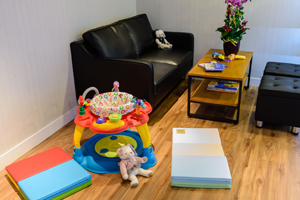 Baby Basics' 1,950-square-foot shop in Central is positioned as "a true one-stop parenting destination", providing an extensive range of essential products for babes, toddlers and mums-to-be.

"Whether our customers need a playpen, a Moses basket, baby food, a bottle steriliser, changing supplies or simply some sound advice on where to start with baby essentials, we aim to offer convenience and affordability," Ms Limbu said.

Free consultations are offered with the team's baby retail experts, and the store features a relaxation zone where mothers can feed babies and rest in a clean and quiet environment in the middle of the city.

The two sides of the business – physical and virtual – complement each other.

"The vision has always been to operate an online/offline store," Ms Limbu said. "We will continue to develop the online side, with new AI [artificial intelligence] features and a mobile app in the pipeline to make online shopping fun, convenient and technically advanced."

The partners envisage, however, that there will only ever be one Baby Basics physical store. They are mindful of the pitfalls of expanding too fast, and with the Central flagship purposely designed to meet all customer needs, the sisters are content to "continue doing what we know and love", allowing the business to grow organically.

Related Link
Baby Basics