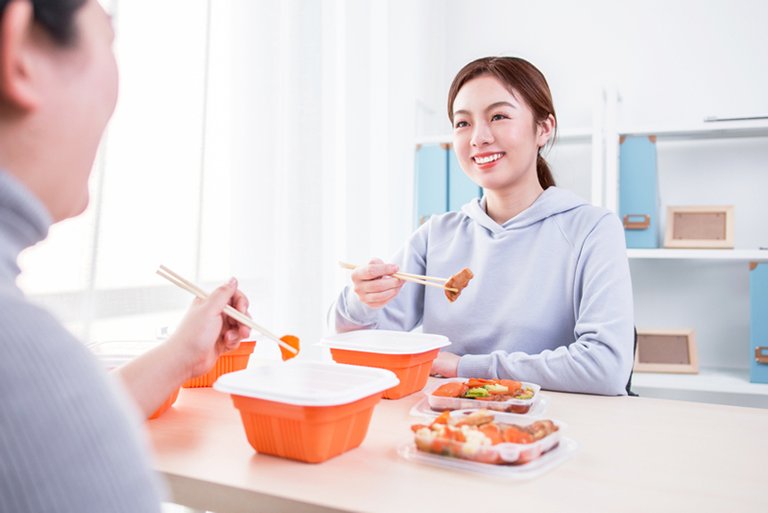 https://hkmb.hktdc.com/en/1X0AFSF9
China's Catering Market (2): Online Food Ordering and Delivery Preferences
China's food delivery businesses are making increasingly good use of the internet. The size of the "internet + catering" market has grown rapidly in recent years, with online-to-offline (O2O) food sales rising 29.5% between 2015 and 2016 to reach RMB209.2 billion. That figure accounts for 5.8% of the total receipts of the catering sector. [1]
The Guiding Opinions on Promoting the Transformation and Development of the Catering Industry issued by the Ministry of Commerce calls on catering enterprises to make use of technologies such as the internet, big data and cloud computing in their business and encourages restaurants to incorporate e-commerce or cooperate with online service platforms. The offline-online integration of the catering industry has advanced due to innovative developments in online marketing, online food ordering, customer reviews, takeaway deliveries and other services.
According to the findings of a series of focus group discussions commissioned by HKTDC on China's catering sector (see Appendix for details), ordering food online has become part of young consumers' daily routine. Older people, however, tend to have reservations about using this new channel. Overall, consumers are becoming much more demanding about quality of food delivered online and services that come with it. They are not only willing to pay more for nutritious and healthy food but also for tamper-proof containers. They want catering companies to display greater flexibility in the choice of food portions and combinations they offer.
"Internet + Takeaway"
The spread of mobile apps has allowed the number of third-party takeaway order platforms such as www.ele.me and www.meituan.com to mushroom in recent years. Whether they prefer to pick the orders up themselves or have them delivered, mainland consumers like to place their orders through these third-party platforms to take advantage of the discounts they offer. Figures published by the China Internet Network Information Center (CNNIC) show that mobile apps' order volumes reached 340 million during the first six months of 2018, with 43.6% of mobile internet users using these services. In the past, online ordering was mainly the preserve of white-collar workers looking to avoid having to go out for lunch or for dinner when they had to work overtime. Today, with many young people seldom cooking for themselves, eating takeaway food at home has become part of their daily routine.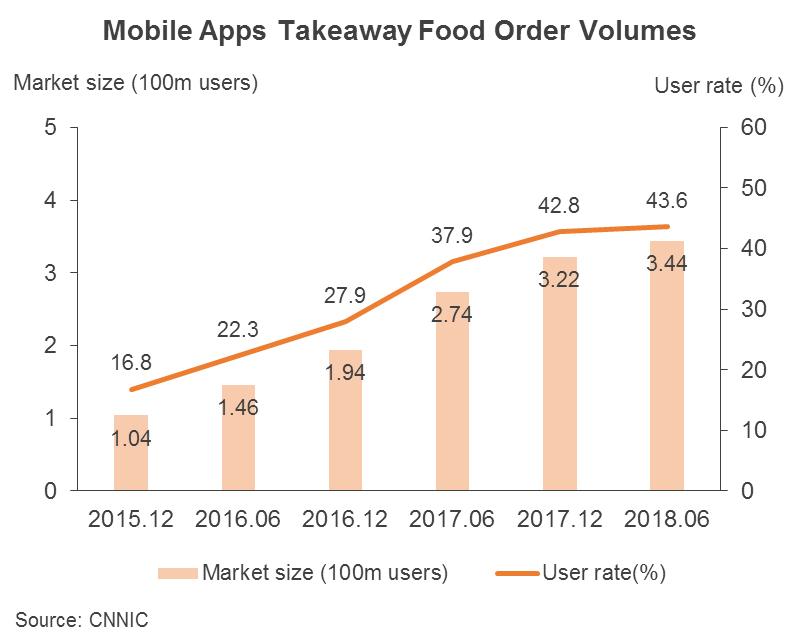 The focus group discussions found that consumers aged 25-35 accept the idea of eating takeaway food at home more readily than those aged 36-45. Young consumers appreciate the convenience and diversity of takeaway food. Some young respondents said they do not have enough time to prepare meals after work, and ordering takeaway main courses saves time. The wide range of main courses on takeaway menus satisfies children's demand for more choice on the dining table. Older respondents, however, said they would only order takeaway food when they are too busy or if the weather is bad. Some said that home doesn't feel like home when they eat takeaway food there. They also worry about the quality of the ingredients and have doubts about the freshness of the food and the condiments used.
Paying More for Nutrition and Health
Ordering takeaway food online has become the "new norm" for people living in cities. As a result, consumers are becoming more demanding about the quality of online deliveries. They are happy to pay more for nutritious and healthy food, and also for tamper-proof containers.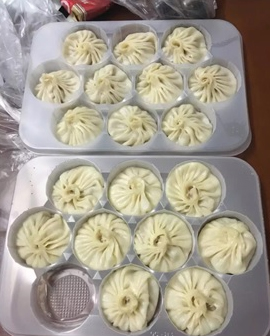 The respondents pointed out that the average price of takeaway lunch sets has risen from RMB15-25 in the past to RMB25-40 today. One said: "A meal set containing two meat and one vegetable dishes and one soup costs RMB40 delivered to our doorstep." They are particularly keen that their lunches and dinners should have a high nutritional quality because they are usually in too much of a rush in the morning to have a healthy breakfast.
With more people opting for healthy food, many third-party takeaway platforms are now offering vegetarian meals and more variety in their combinations. This is proving popular with consumers. As one female respondent said: "I choose vegetarian food more often because I don't have time for exercise. It's healthier this way."
Respondents said they were willing to pay extra for tamper-proof boxes because they regard them as a way of guaranteeing food quality and hygiene. They are particularly keen for the boxes in which their food is delivered to be well-sealed, as poorly-sealed containers can lead to leakages and allow the food to be contaminated while it is en route. Some said they were willing to pay a premium for better quality containers because they are more hygienic and would make them feel more reassured about their food. At present, most third-party takeaway platforms charge RMB1-3 per box, but the quality and design of these boxes vary.
Food Portions and Combinations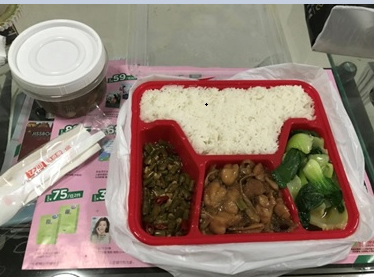 In order to make it easier to prepare and order, takeaway food is usually served in sets. A dinner set normally consists of one main course, one bowl of rice and one vegetable dish, with the rice in one standard-sized portion. Often, however, this rice portion is not big enough for a man but is too big for a woman. Customers on third-party takeaway platforms cannot specify how big the portion of rice should be, as they can when dining in a restaurant. Some female respondents said they sometimes do not want rice at all with their takeaway set meals but are unable to replace it with noodles or congee. They said if restaurants can accommodate their needs, takeaway platforms should be able to do the same.
Conclusion
The takeaway food market is growing rapidly and ordering takeaway food online has become part of consumers' everyday life. The demand for healthy food is increasing, and consumers are willing to pay a premium for healthier ingredients. Businesses catering to the needs of young white-collar workers should create healthier menus, with the ingredients and calories listed so they can be easily checked.
In order to ease customers' misgivings over food safety and quality, catering companies should also consider extending the "farm to table" concept to takeaway food by listing the food origin, condiments and cooking methods. This would be particularly helpful in allaying the scepticism of some older consumers over the ingredients of takeaway food. Businesses should also not overlook the advantages of using premium takeaway containers to help ensure food quality and hygiene. Offering consumers greater flexibility over the size of portions and menu combinations – for example, giving them a choice of replacing rice with noodles or vegetables - could also be a benefit.
---
[1] Source: China Catering Industry Development Report 2017.
[2] The "farm to table" concept is about eating what is in season. Local ingredients are used whenever possible to ensure the freshness of the food.
Appendix
Survey Background
As mainland consumers' income levels rise, the frequency of and amount spent on eating out have increased. At the same time, China's takeaway businesses are rapidly integrating with the internet, so that the size of the "internet + catering" market has been expanding at speed. The purpose of the current survey is to identify the latest changes in the habits of mainland middle-class consumers in the catering service market, their preferences and the development trends in online takeaway platforms. The results will serve as a reference for businesses interested in expanding into the mainland catering market.
Methodology
The survey was carried out in the first quarter of 2018. A total of six focus group discussions were held in Guangzhou, Shanghai and Chengdu (two in each city). Each focus group was composed of eight participants who met the following criteria:
Design of Focus Groups
City
Guangzhou, Shanghai, Chengdu
No. of groups
2 in each city; 6 in total (8 people per group, 4 males and 4 females)
Profile of participants
• Shanghai, Guangzhou: Monthly household income of RMB15,000 or more, or monthly personal income of RMB8,000 or more
• Chengdu: Monthly household income of RMB9,000 or more, or monthly personal income of RMB5,000 or more
• Age 18-45; have been a local resident for two years or more
• Are in the habit of eating out, patronising eating establishments at least once a week
• Use online takeaway platforms to order meals, ordering meals at least once a week
• Have patronised at least three types of catering outlets in the preceding month: fast food outlet, Chinese restaurant/eatery, Japanese/Korean/Western restaurant, dessert house, café, tea house, snack shop, bar, ice-cream parlour.
Group classification
Group 1 (eight people)
• 4 males and 4 females, aged 25-35
Group 2 (eight people)
• 4 males and 4 females, aged 36-45
Mainland China
Mainland China