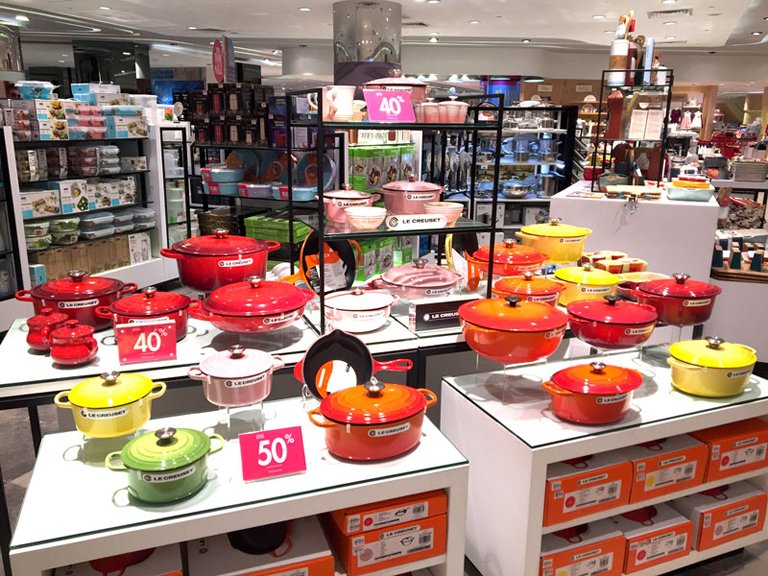 https://hkmb.hktdc.com/en/1X0AEZ12
Malaysia: Distribution Channels and Entry Strategies (Houseware and Small Home Appliances)
Urban Lifestyles and Health Awareness Drive Growth in Modern and Innovative Products
Along with ongoing urbanisation, the rising number of residential developments in Malaysia has boosted the demand for houseware and small home appliances in the major cities. With growing economic affluence translating into rising purchasing power, more mid-to-high income consumers are looking for modern, high-quality, durable homeware products, manufactured without the use of harmful chemicals. This generates opportunities for Hong Kong exporters in the houseware and small home appliances industry.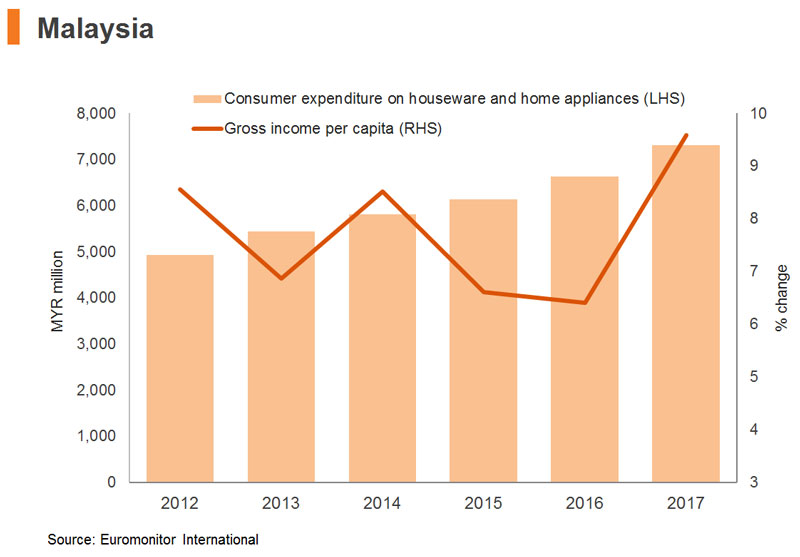 The growing popularity of online recipe-sharing platforms, YouTube cooking tutorials and cooking blogs has led to more young Malaysian adults becoming interested in cooking and baking. At the same time, in-store demonstrations and online marketing by kitchenware brands have raised consumers' awareness about new types of cookware and ovenware products. According to industry sources, young adults are especially interested in new kitchenware brands. Price, product design and colour are the main factors that influence their purchasing decisions. In general, the product cycle for kitchenware lasts about 6 months to one year, so Hong Kong suppliers targeting the Malaysian market should keep rolling out new designs and colours regularly.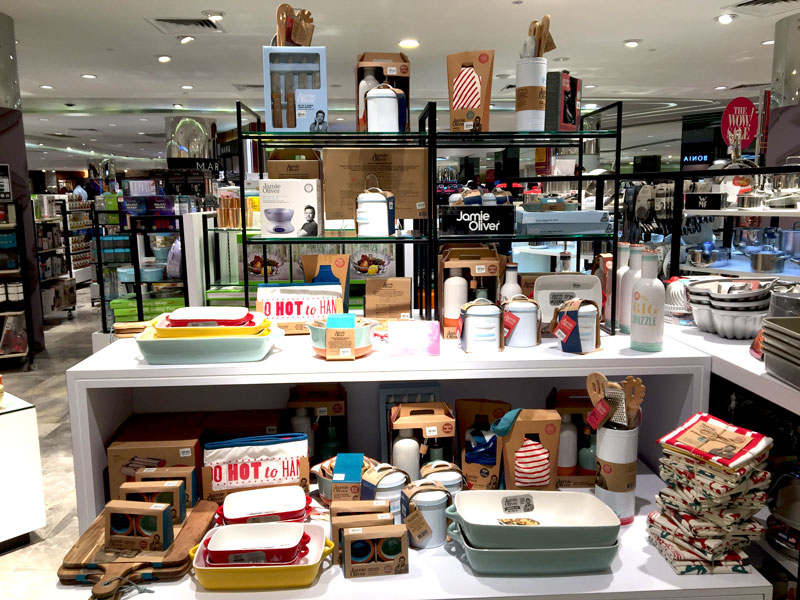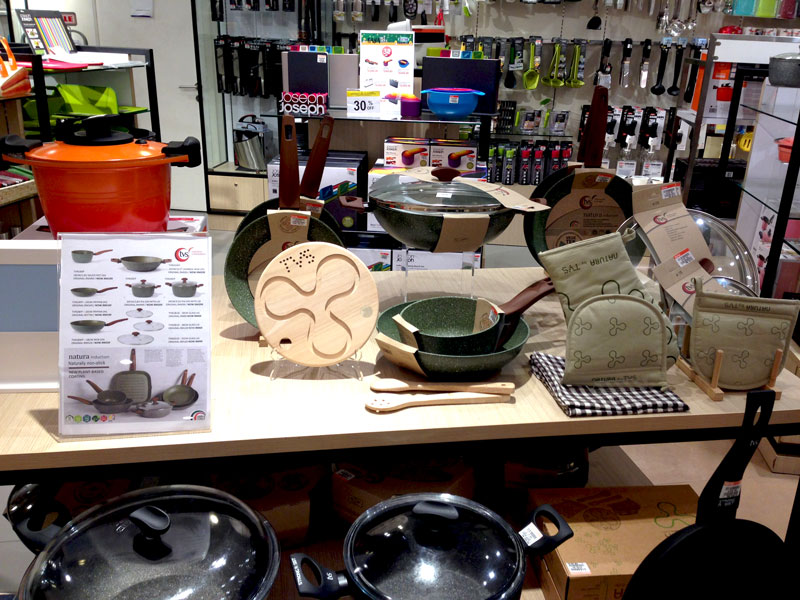 With urban Malaysian consumers becoming more health-conscious and their lifestyles getting busier, the demand for small home appliances that offer convenience and efficiency is rising. New-generation, innovative products, such as air purifiers, automatic coffee machines, cordless vacuum cleaners and multi-functional cookware, are becoming increasingly popular. In the five years to 2017, the retail sales volume of household appliances in Malaysia expanded steadily by a compound annual growth rate (CAGR) of 3.2%, reaching 13.4 million units in 2017. That is forecast to grow to 16.4 million units by 2022. At the same time, the rising cost of living has encouraged consumers to opt for energy-efficient products which can help cut their utility bills. Electrical home appliances with an energy rating of 4 or 5 stars[1] are the most popular among Malaysian consumers. To target the Malaysian buyers, Hong Kong manufacturers and exporters should try to incorporate energy-saving features in their home appliances products.
Major Distribution Channels and Characteristics
Hypermarkets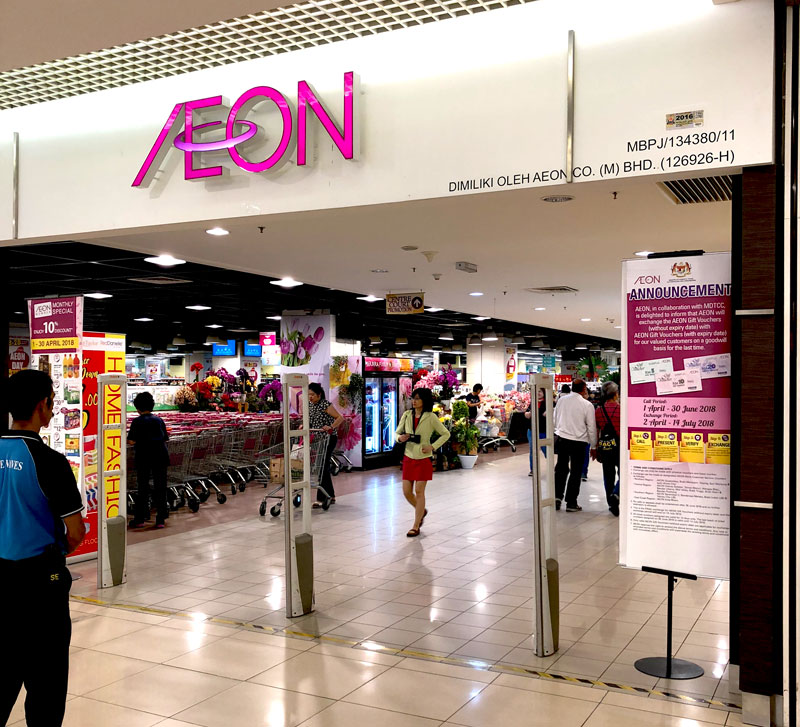 With an aim to be the one-stop shops for household items, hypermarkets are looking to widen their range of non-grocery products by sourcing a wider range of houseware goods with new and unique features, which creates opportunities for Hong Kong manufacturers and suppliers in the houseware industry. As many hypermarket customers are housewives who tend to be price-sensitive, hypermarkets are more likely to carry out sales promotions than other distribution channels. In Malaysia, the hypermarket segment is dominated by multinationals and regional companies like Tesco, Lotte Mart, AEON and Giant.
Department Stores
To attract family customers, department stores are also increasingly focusing on introducing innovation and excitement to the shopping environment. In recent years, with many global brands opening their own mono-brand stores and facing competition from the rapidly growing online retail sector, department stores have started to bring in emerging brands with new and unique product ranges. This creates opportunities for Hong Kong houseware and home appliances suppliers looking to explore the Malaysian market.

Collaborations between retailers and new brands may involve only a limited quantity of merchandise selling in selected stores for a short period of time. Department stores typically source houseware and home appliances through overseas trade shows or referrals. They may also travel abroad in order to visit manufacturers and assess the products, and hold discussions with overseas suppliers. Instead of placing orders directly with the suppliers, many department stores prefer working with distributors or local importers as they can supply small quantities of a wider selection of products from different brands. They can also take care of cross-border logistics, customs clearance, warehousing and local delivery to the department stores.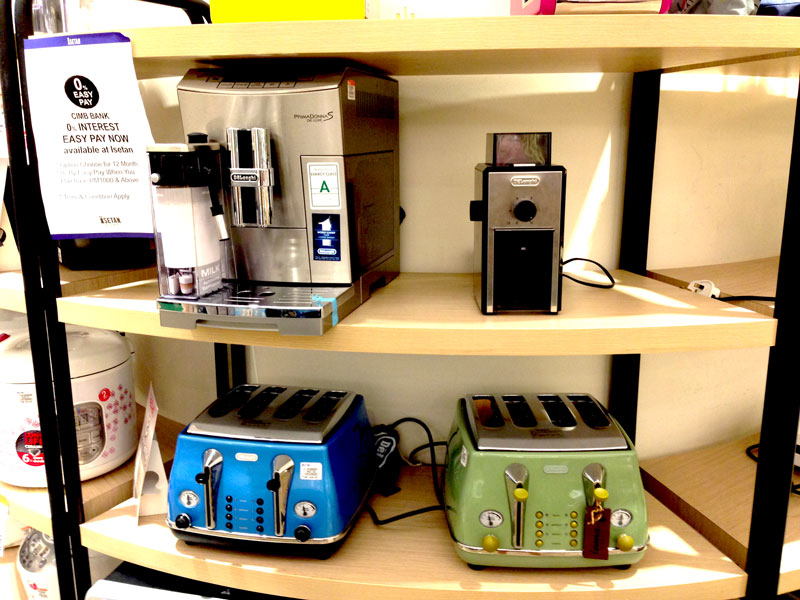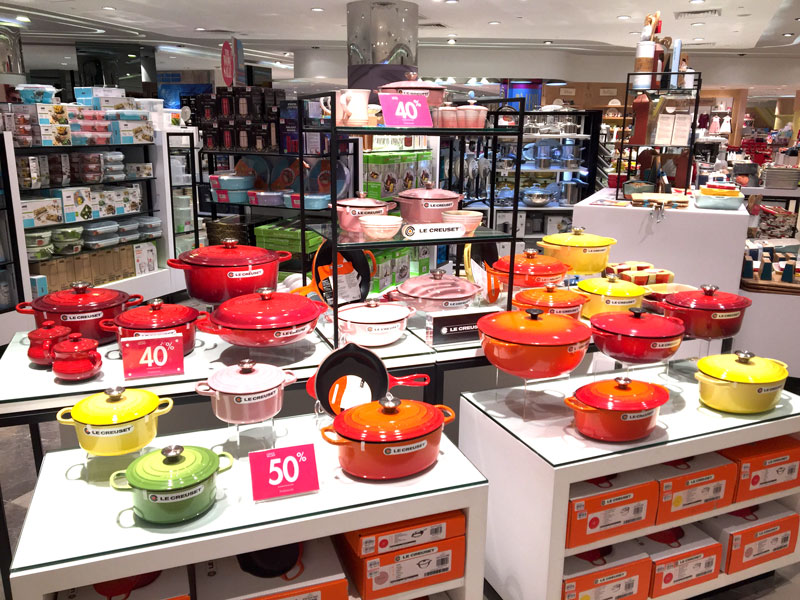 Home and Lifestyle Stores
Home and lifestyle stores offer curated selections of houseware, including kitchenware, tableware, home accessories and décor items from international and local designers. A home and lifestyle store not only sells stylish home products, it also presents a lifestyle that its target customers are accustomed to or aspire to. They also focus on giving customers fulfilling shopping experiences through the intermingling of products and in-store exhibitions from various designers and artisans. Using artistic interior design, eye-catching merchandise display and attentive customer services, a home and lifestyle store tries to create a relaxing ambiance, avoiding the use of high-pressure sales techniques.
Well-known home and lifestyles shops in Malaysia include Lifeshop Atelier, Mareqeshi, DJ&CO and KARE Design. Home and lifestyle stores are constantly seeking new and niche products. They source home products and accessories from different brands and designers, which evoke a particular lifestyle or theme. They welcome emerging brands and new-face designers just as much as established names. However, they are not interested in generic products that can easily be found elsewhere. When approaching the lifestyle stores, Hong Kong brands and designers are advised to offer limited editions or rare pieces. Presenting an impressive or interesting brand story may also help.
Electrical Appliances Specialty Stores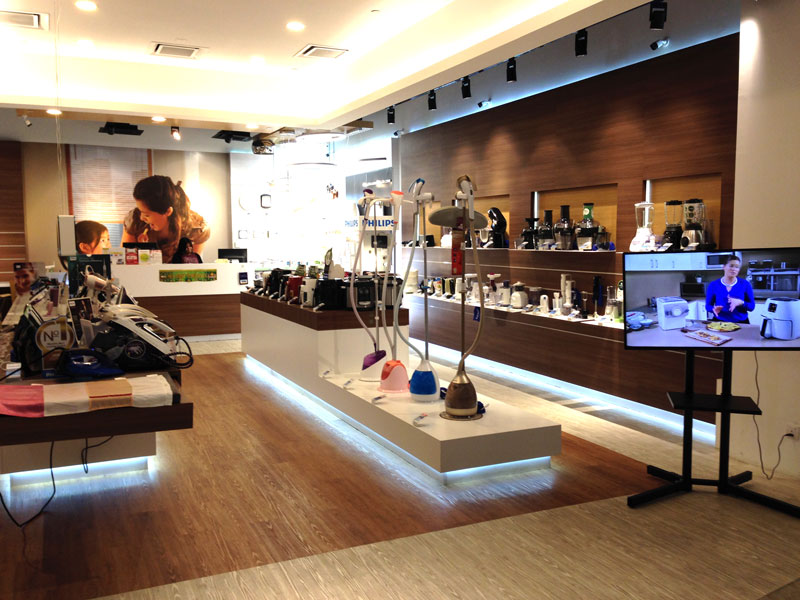 Electrical appliances specialist retailers offering a wide range of brands and products under one roof are the key distribution channel for home appliances. To stand out from the competition, many speciality chain stores offer extra benefits and services to their customers. For example, Senheng Electric, one of the leading electronic appliances chain stores, offers interest-free instalment and extended warranty programmes. Alongside the chain stores, there are plenty of individual speciality stores. Hong Kong home appliances suppliers interested in the Malaysian market should consider partnering with those speciality retailers with an extensive distribution network.

Homeware and Home Furnishing Stores
Homeware and home furnishing stores sell various types of houseware products, ranging from kitchenware to tableware, as well as interior décor accessories, such as vases and candleholders. The Swedish home furnishings retailer IKEA currently has 3 stores in Malaysia, with a fourth outlet in Penang scheduled to open in March 2019. Targeting the upper middle to high income households, Laura Ashley, a UK lifestyle brand offering home furnishings, kitchenware and tableware products, has three outlets across Kuala Lumpur and Petaling Jaya.
TV Home Shopping
TV home shopping is an emerging retail format in Malaysia. Its convenience appeals to consumers, especially those who live a long way away from major shopping centres. Home shopping channels also provide consumers with product information through entertaining product demonstrations. Public awareness of TV shopping has increased recently thanks to active marketing by TV shopping companies. Over the past two years, the retail sales value of home shopping in Malaysia more than doubled to MYR302 million (USD74 million) in 2017. Two of the largest TV home shopping companies in Malaysia are CJ Wow Shop and Go Shop. As well as its TV channels, Go Shop also offers a wide range of international home appliances brands through its website. Launched in 2016, the CJ Wow Shop is a joint venture between Korea's CJ ENM and Malaysia's Media Prima. Its product demonstrations are broadcasted on five TV channels, and customers can order via phone calling, website and mobile app. Hong Kong houseware and home appliances suppliers should consider selling through the local TV shopping channels, where they can showcase their products to a public audience throughout the country.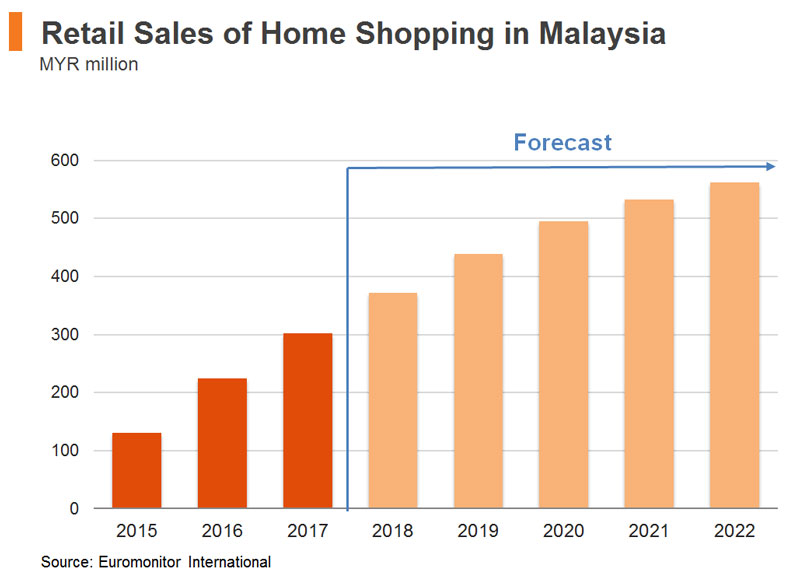 For products without a renowned brand, suppliers need to focus on promoting the unique designs, features or functions which could catch the attention of the audience. When selling to the home shopping TV channels, merchants are usually required to ensure a fast turnover of goods. As most of the target audience are housewives, sellers may need to set prices at a more competitive level than they would when selling through physical retail channels. According to industry sources, the bestsellers on TV home shopping channels are small home appliances, such as irons, fans, vacuum cleaners and cookware.
Online Sales Channels
Malaysia has a well-developed telecommunications and logistics infrastructure, and as a result its e-commerce market has been growing rapidly. Between 2012 and 2017, the retail value of internet sales grew by an average annual rate of 31.5% to reach MYR5.1 billion (USD1.2 billion). Malaysian consumers have also become more accustomed to making purchases online, thanks to the availability of various payment options, such as ATM, bank transfer and cash payment at convenience stores. According to the Malaysian Communications and Multimedia Commission, about 49% of the 24.5 million internet users in the country shopped online in 2016.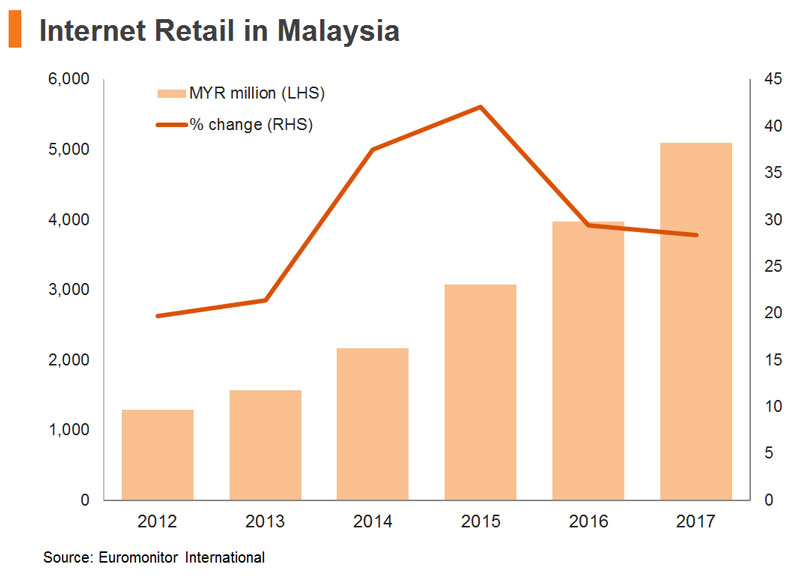 The ballooning online market has led to some retailers and houseware brands launching online shopping websites, such as SenHeng Electric, IKEA Malaysia and DJ&CO Lifestyle. Meanwhile, some regional B2C marketplaces, such as Lazada and 11street, have also become popular due to their frequent discounts and promotions. Lazada is the leading online marketplace in Malaysia with more than 20 million visitors per month. Home appliances are one of the platform's top sales categories.
In the past, local retailers were more cautious about bringing in new brands or ones that were less well known to their customers. This was because they were more concerned about the effective use of their store space for product displays and demonstrations to drive product turnover. Nowadays, as more retailers engage in online sales, either through their own websites or e-commerce platforms, they have become more open to new brands and products to try to differentiate themselves from the multitude of other online merchants, and to attract a wider consumer base. This has provided Hong Kong manufacturers and suppliers with the opportunity to leverage retailers' online sales channels and access their customer base.
Market Entry Strategies
One of the major sourcing channels for Malaysian retailers and distributors are local and regional trade shows. Each year in Malaysia, there are a number of trade fairs for home living, houseware and small home appliances, such as the Malaysian Furniture & Furnishings Fair (MF3) and the Malaysian International Furniture Fair (MIFF). Regional trade fairs are also good venues to meet potential buyers. The International Furniture Fair Singapore (IFFS), the Hong Kong Houseware Fair and the Bangkok International Houseware Fair (concurrent with STYLE Expo) are some of the largest trade shows for houseware and home appliances in the region.
To attract the more sophisticated consumers with modern and discerning tastes, some homeware and home furnishing stores co-operate with established and emerging designers, creating immersive experiences of unique interior styles that keep customers coming back. When approaching these home furnishing retailers, Hong Kong homeware suppliers or designers will need to present their unique product concepts or stories to secure collaboration opportunities. They can make use of social media to catch the attention of their target retailers, using their Instagram or Facebook pages to demonstrate interest in their products or designs. It is also essential to identify the trending products in the upcoming seasons, or items that retailers are not currently carrying.
---
[1] For details of Malaysia's Energy Efficiency Labelling for Electrical Appliances, please refer to: Energy Commission of Malaysia
Electronics & Electrical Appliances
Household Products
Furniture & Furnishings
Malaysia
Southeast Asia
ASEAN