https://hkmb.hktdc.com/en/1X0ADQCI
Yangtze River Delta Growth Spurs Supply Chain Expansion
Joint research series on Shanghai-Hong Kong Co-operation in Capturing Belt and Road Opportunities
China has become the world's largest industrial manufacturer. As such, it needs to import a wide range of raw materials and industrial products to sustain its massive manufacturing sector, while exporting all kinds of finished and semi-finished products to overseas markets. As transportation and production networks in Asia continue to develop, the division of labour between mainland enterprises and overseas countries is becoming increasingly complex, making China an important member of the global supply chain. In the wake of this industrial transformation and upgrade, many Chinese enterprises are aiming to enhance their supply chain management capability while focusing on the development of technology and brands. They are looking to improve the efficiency of the sourcing and production of materials and key components, raise the operational efficiency of related distribution and after-sales services, optimise the management of material flow, information flow and money flow, increase the added value of their business, and enhance competitiveness.
As a key driver of China's economic development, the Yangtze River Delta (YRD) is seeing its internal infrastructure and transportation networks and links with other regions grow steadily. Strengthening the region's logistics distribution capability and making its logistics and transportation connections with other mainland cities and international markets more efficient would help YRD enterprises in their efforts to establish a modern supply chain management system. Increasing numbers of YRD enterprises are using the industrial resources and advantages of other regions to improve their sourcing, production and sales service systems through industry chains in the coastal and inland provinces. The geographical span of their business is becoming ever wider.
Against this backdrop, YRD enterprises are trying hard to make better connections with overseas markets through logistics and transportation networks in the coastal areas, South China and Hong Kong. They are also using information and financial services to improve their supply chain management system. Hong Kong, as an international financial centre and the regional trading hub, is the preferred platform for many mainland enterprises "going out" as it can provide them with all kinds of professional services to help them expand their international business. With YRD enterprises looking to Hong Kong for help in managing their supply chains, this should generate more opportunities for Hong Kong service providers.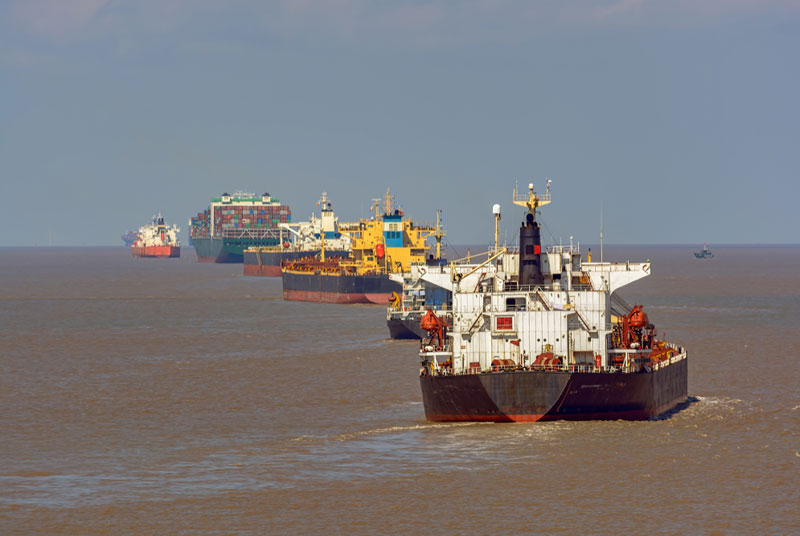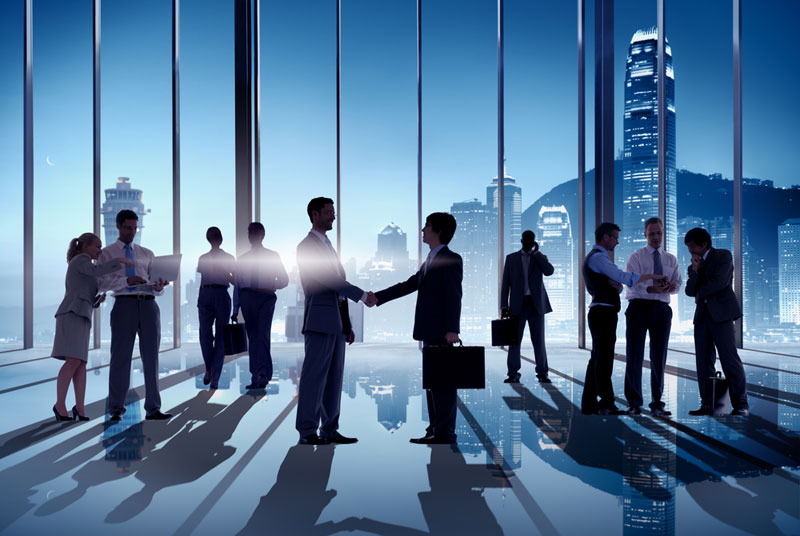 Steady Expansion of Logistics Networks
The YRD's main city Shanghai has not only expanded its sea and air transport networks with other regions and countries in recent years but has also teamed up with neighbouring provinces Jiangsu and Zhejiang to accelerate the development of inter-city and regional transport construction. This has greatly facilitated freight transport services in the region and will improve the efficiency of local and international logistics and transportation services. Since 2000, Shanghai, Jiangsu and Zhejiang have made great efforts to expand their rail and road networks. Important developments include the Shanghai-Nanjing Intercity Railway which runs via Suzhou, Wuxi, Changzhou, and Zhenjiang in Jiangsu, and the Beijing-Shanghai High-Speed Railway which also passes through Jiangsu. Work is underway to electrify the whole of the Shanghai-Hangzhou Railway linking Shanghai with the provincial capital of Zhejiang, which will allow trains to travel the route faster. Jiangsu and Zhejiang have also stepped up the construction of expressways along the Yangtze River and the coastline, as well as intercity and urban highway networks aimed at increasing links between the transportation and logistics networks in the new development areas and new towns in major cities within the region.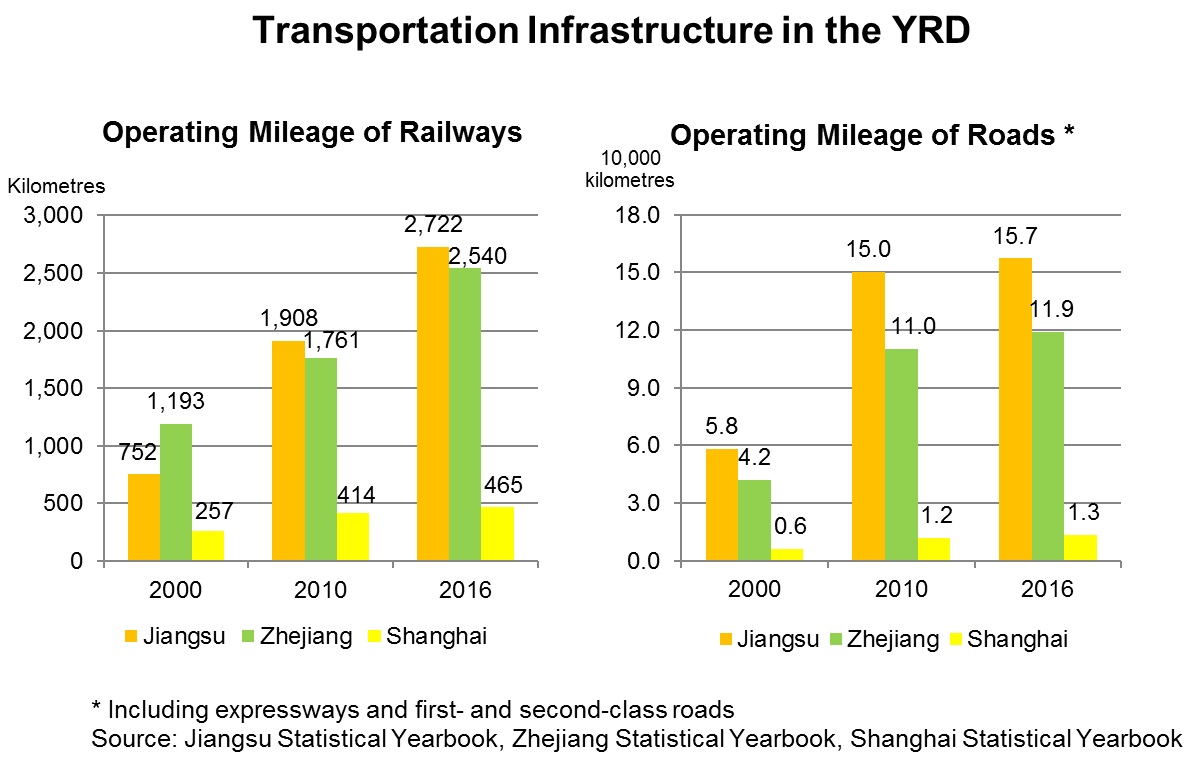 Continuous industrial development in the YRD, the Yangtze River Basin and the neighbouring areas has also increased the demand for logistics and transportation services. This, together with the expansion of transportation networks, has given a great boost to freight traffic in the YRD. Total freight traffic in Shanghai, Jiangsu and Zhejiang has grown exponentially over the past 10 years. Most freight traffic in 2016 was carried on roads linking different production bases in the region. It accounted for 44% of Shanghai's total freight traffic, 54% of Jiangsu's and 62% of Zhejiang's. Railways accounted for just 2% of freight traffic in Jiangsu and Zhejiang and less than 1% of that of Shanghai. [1]
In recent years, however, growing numbers of logistics service providers have noticed the development potential of rail transport. CR Express has been increasing the frequency of its train services and expanding its network from inland provinces in the western part of the country to the YRD region and other coastal cities. Some service providers are actively using CR Express services to collect goods in the coastal and western regions for transport by rail to Europe and to tap business opportunities in China-Europe trade and the Belt and Road initiative. (For further details, see Leveraging CR Express to Tap "Belt and Road" Markets)
The development of air and sea transport linking the YRD with other regions and international markets varies from place to place. Although air transport accounts for a relatively small share of freight traffic, it is the main form of transport for more up-market commodities and higher value-added products. Demand for air transport is growing increasingly keen as China develops high-tech industries, selling electronic chips and key components of machinery and electronic products. The rapid expansion of the markets for high-quality consumer goods, foodstuffs and fast-moving consumer goods, many of which are imported, has also stimulated the demand for air freight.
Shanghai's air freight soared from 880,000 tons in 2000 to 3.87 million tons in 2016 at an average annual growth rate of 10%. In comparison, air freight volume in Jiangsu and Zhejiang is relatively small. This is not just because Shanghai has many international air routes and Pudong and other airports have increased their air freight traffic and handling capacity, but also because Shanghai has been pursuing trade facilitation policies in recent years. For example, the Shanghai Pilot Free Trade Zone has adopted various measures to make customs clearance easier and improve the efficiency of customs declaration and commodity inspection. Shanghai's inspection and quarantine authority has also improved upon its regulatory model, greatly shortening the time it takes to inspect imported products, including foodstuffs and cosmetics. Facilitating trade has played an important role in making Shanghai the air freight hub of China's eastern coastal areas.
Each enterprise in the YRD and its neighbouring areas has its own place in the industry chain and has its own specific needs when it comes to logistics services. When deciding on what air transport routes and inter-modal transport system to use, a company will take into consideration a combination of factors alongside cost-effectiveness, such as the characteristics of different categories of products, the customs clearance efficiency and facilitation measures at different customs checkpoints, and the convenience of logistics distribution in the local and international markets. As well as adopting measures to facilitate trade, Shanghai, Jiangsu and Zhejiang have also made great efforts in recent years to upgrade the region's aviation logistics services by strengthening their links with Hong Kong and other aviation hubs. (For further details, see Using Logistics Solutions to Enhance Air Freight Capability)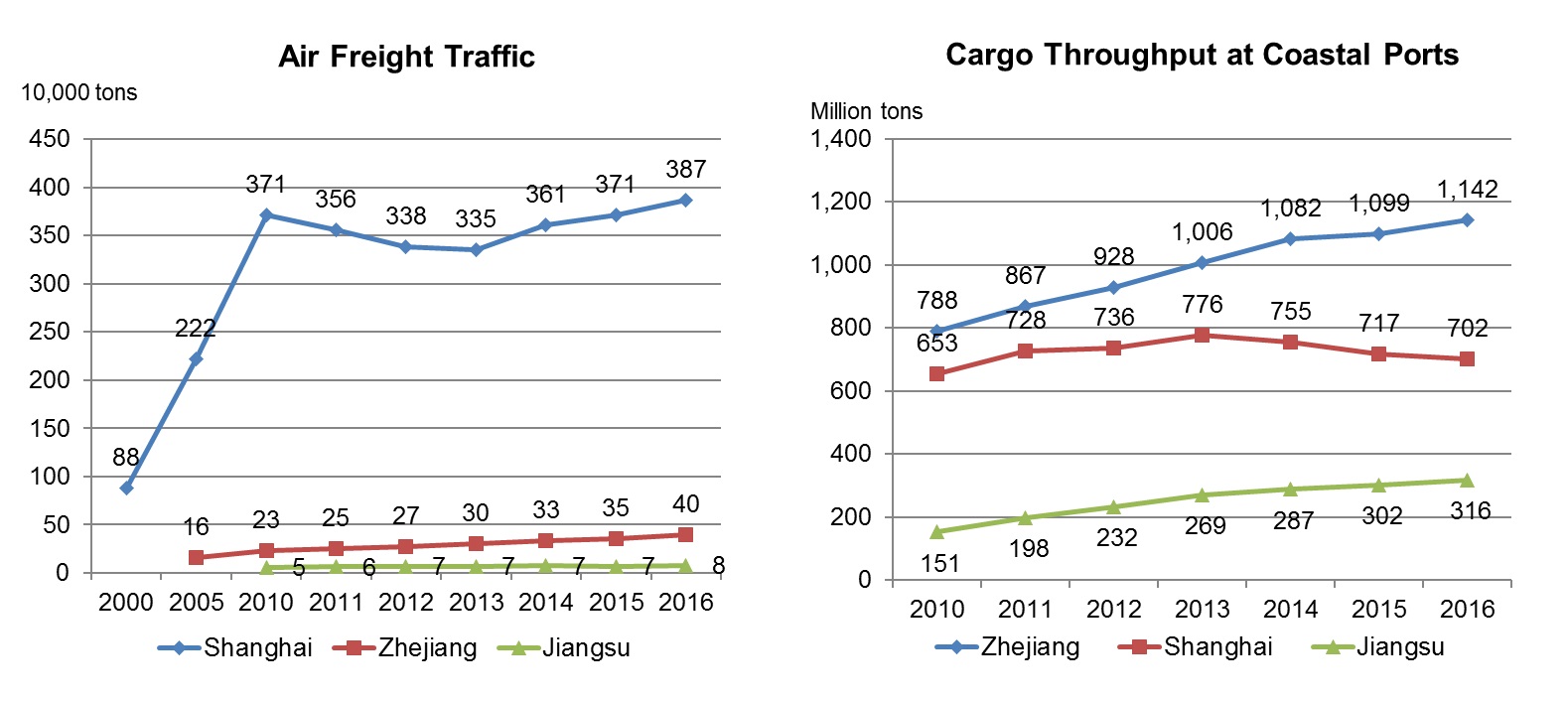 As regards freight transport shipped from coastal ports to other regions of China and international markets, the cargo throughput at ports along the Zhejiang coast has witnessed quite remarkable growth, reaching 1.14 billion tons in 2016. This is largely due to the rapid development of the Zhoushan Port in Ningbo. Shanghai's cargo throughput paled in comparison, amounting to only 700 million tons in 2016. This was due to a drop in domestic trade in recent years. Although cargo throughput at ports in Jiangsu has trailed behind, the province's Lianyungang Port has registered rapid annual throughput growth of over 13% on average during the 2010-2016 period. This shows that increasing numbers of businesses are beginning to use Jiangsu's port facilities for trans-regional and even international trade.
Innovation in Supply Chain Management
The continuous expansion of logistics and transportation networks in the YRD has hastened the maturity of industries in the region. With growing competition in mainland and international markets and the need for industrial transformation and upgrade, YRD enterprises have lost no time in upgrading their product development and manufacturing technologies while also focusing their attention on improving their management of the entire supply chain. They hope that by making use of internal resources and third-party services to reform the whole business process, from product design, material sourcing and manufacturing to logistics distribution, sales and after-sales services, the overall operating efficiency and the quality of customer service can be raised.
The Chinese government also hopes to encourage enterprises to make improvements in supply chain management and promote industrial upgrading and development through innovations in management models and the use of technology. In October 2017, the State Council issued the Guiding Opinions on Actively Promoting Supply Chain Innovation and Application. This aims to create a number of new technologies and business models suited to China's conditions, and to help form smart supply chains covering all key industries in the country by 2020. [2]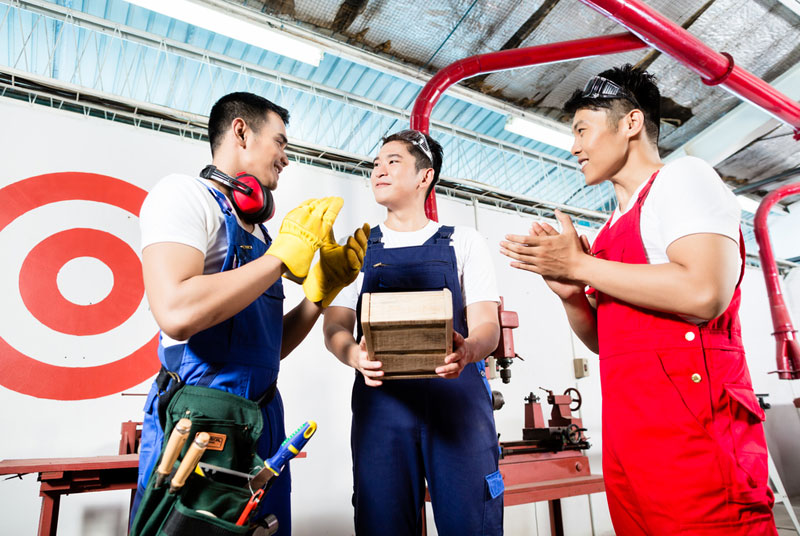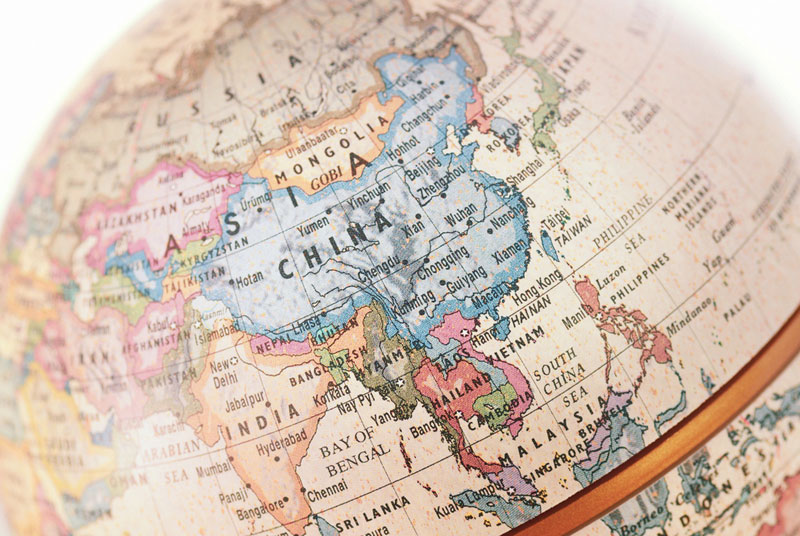 China's economic slowdown has not only affected small and medium-sized enterprises but also created many challenges for big businesses. This has forced mainland enterprises to review their business and strengthen their supply chain management in order to boost their competitiveness.
Huayu Automotive Systems, the leading manufacturer of car parts in China, is a good example of this in action. It is taking steps to improve its car parts supply chain and update its management information system. It hopes this will enhance its ability to control supply chain resources in the light of the slowdown in China's car market, the rapid changes in the ecosystem of the global automotive industry and the increasingly demanding requirements of its customers. As well as satisfying consumer needs, it also hopes to accelerate the development of its business in related areas.
Many domestic enterprises are currently acquiring the technologies and supply chain resources they need through co-operation with outside partners or mergers and acquisitions. Huayu has established a subsidiary in Hong Kong to handle foreign exchange income and international payments. It uses this foothold in Hong Kong to help find partners, capital, information and technologies in international markets, which it needs to improve its supply chain capability and invest in new projects for future development. Overseas investment and financing activities often involve complicated financial and business manoeuvring, which can best be accomplished using professional services support. Having a platform in Hong Kong is useful for companies seeking such support. (For further details, see Improving Supply Chain Systems in Line with New Market Challenges)
Third-party service providers can also help businesses make use of the transportation networks and facilities of different regions, improve their domestic and international logistics, and strengthen their supply chain management system with the aid of big data analysis and the application of other advanced information technology. Enterprises should also be looking to make use of financial services to manage the flow of funds and lower related costs. Only in this way will they be able to improve supply chain management and enhance their overall operational efficiency.

"Going Out" Stimulates Demand for Supply Chain Management Service
Companies in the YRD are actively investing in production automation to ease the difficulties caused by shortages of labour. They also hope it will help them produce higher quality goods which will allow them to stay competitive amid the increasingly tough conditions on domestic and international markets. Some are looking to develop more high-tech business while others are choosing to develop their own brands. As they diversify, they need more efficient management to cope with their increasingly complex operations. Against this backdrop, many YRD enterprises are looking to third-party service providers for support to help them connect different stages of their businesses, from product development to sales and after-sales service.
An efficient logistics service has thus become an indispensable part of many businesses. However, enterprises also need to improve the efficiency of their supply chain management. For example, many enterprises need to go through one or more transportation and sourcing platforms, such as those in the YRD, Pearl River Delta (PRD) and Hong Kong, and make use of sourcing and cargo transit services in different regions to secure a wide range of materials for production. They also need to make use of advanced management systems to handle spare parts and components or industrial products coming from or heading to different places. To meet these needs, service providers are now providing diversified supply chain management services. (For further details, see Upgrade Strategies Spur Demand for Supply Chain Management Service)
The acceleration of the pace of "going out" to develop trade with and invest in countries along the Belt and Road has further stimulated the demand for these services from mainland enterprises looking to support their growing international business. HKTDC Research commissioned a questionnaire survey in the YRD in 2017 to find out more about this demand.
The findings showed that a large majority of mainland enterprises (84% of those who responded) are considering trying to tap opportunities in Belt and Road countries, including those in South-east Asia, South Asia and Central/Eastern Europe, in the next three years. 58% hoped to sell more industrial products and related services and technologies to Belt and Road markets, 32% were looking to invest and set up factories in Belt and Road countries, 18% planned to source consumer goods/foodstuffs to sell on the Chinese mainland or source raw materials for production on the mainland, while 9% hoped to set up transit warehouses there to enhance their international logistics efficiency. (For further details, see Hong Kong Services Help YRD Enterprises Capture Belt and Road Opportunities)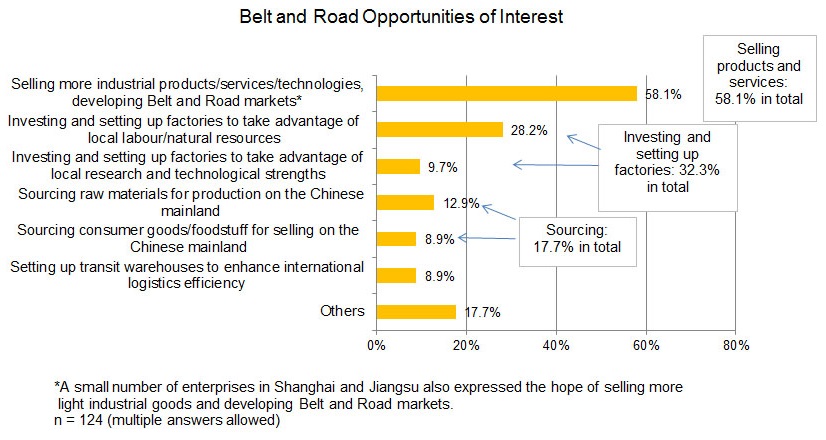 Source: HKTDC survey (For further details, see Hong Kong Services Help Yangtze River Delta Enterprises Capture Belt and Road Opportunities)
It seems that YRD enterprises planning to develop their business in different sectors require various types of services support to strengthen their supply chain management and create better links between their production facilities on the mainland and their overseas operations. According to a company that provides supply chain management services, many mainland enterprises have high-tech manufacturing capability and can produce products comparable to leading international brands, but still need the support of efficient supply chain management services in areas such as logistics, information flow and capital flow to help them tap opportunities in their target markets.
For example, many enterprises are selling their own brands in overseas markets and can reap handsome net profits from product sales alone. However, in order to develop their brand and maintain the loyalty and support of overseas consumers, they need to provide fast and efficient after-sales and maintenance services in the local markets either directly or through distributors. If that is not handled properly, it could involve high costs and could even adversely affect their image in overseas markets. (For further details, see Devising "Belt and Road" Supply Chain Management System)
An increasing number of domestic enterprises in the YRD and elsewhere are trying to improve their service systems for sourcing, production and sales by utilising the industrial resources and advantages of other places through industry chains in the coastal areas and even in the inland provinces. The geographical span of their business is expanding. As a result, many service providers are making use of transportation networks in the YRD, PRD and other places such as Shanghai, Shenzhen and Hong Kong, to enhance their logistics efficiency when serving overseas and international markets. At the same time, they are also helping clients improve their information and capital flow management and ensure the smooth development of their business.
The survey findings also indicate that many enterprises are hoping to seek professional services support both on the mainland and outside the country to help them "go out" and tap Belt and Road opportunities. Hong Kong was the most popular choice for this, with 46% of the businesses which were looking for services support indicating it as their preferred option. This matched the findings of a similar survey conducted by HKTDC Research in South China.
There is no doubt that Hong Kong is the preferred platform for mainland enterprises "going out" to invest overseas. Hong Kong's service providers have helped many mainland enterprises handle their trade and investment business in Hong Kong and overseas markets over many years. As YRD enterprises look for more supply chain services support in their quest to capture Belt and Road opportunities, the opportunities for the city's service providers should increase greatly.
Note: For details of the company interviews conducted jointly by HKTDC Research and the Shanghai Municipal Commission of Commerce, please refer to other articles in the research series on Shanghai-Hong Kong Co-operation in Capturing Belt and Road Opportunities.
---
[1] Source: Jiangsu Statistical Yearbook, Zhejiang Statistical Yearbook and Shanghai Statistical Yearbook.
[2] For further details, see China Seeks to Establish World Class Smart Supply Chains by 2020, under Regulatory Alert - China.
Mainland China
Hong Kong
Mainland China
Hong Kong