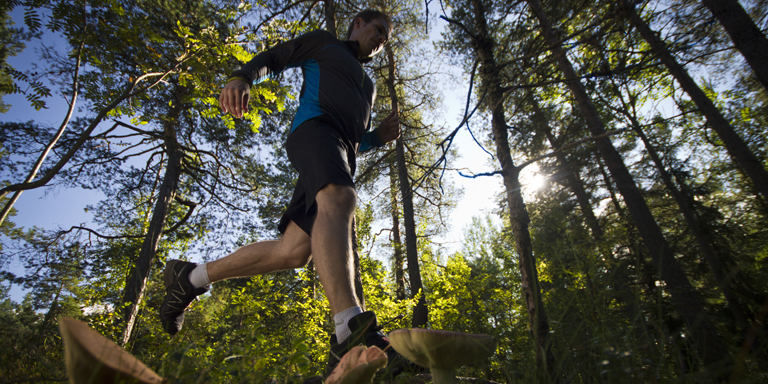 https://hkmb.hktdc.com/en/1X0ADK2A
Best Foot Forward
As a city of walkers, Hong Kong proved the ideal base for Footlab to expand its customised insole business.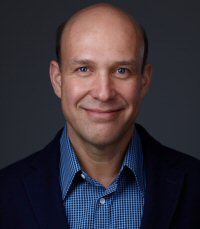 An old sporting injury plagued former professional tennis player Eduardo Scherer until he found the problem, and the solution, at the FootBalance booth at the 2015 ISPO Munich International Sports Show.

The Finnish company's free foot analysis identified a low arch on the Brazilian-born businessman's right foot. After he wore the custom insoles, made for him on the spot for a few weeks, he saw a noticeable improvement, so Mr Scherer knew he wanted to bring the brand to his home city, Hong Kong.

This led to establishment of his company, FootLab, the exclusive FootBalance distributor for Hong Kong, Macau, Australia and New Zealand.

With an MBA in international business, Mr Scherer co-founded Hammerhead Sports with his brother, Olympic medal-winning swimmer Fernando Scherer, in 1998. They grew the company into Brazil's second-largest brand of swimming equipment.
Walking Tall
Hong Kong is a city of walkers – its people notching up more steps per day than in nine countries studied last year for the Stanford University research – but Mr Scherer says the FootBalance analysis reveals that 80 per cent of clients tested in Hong Kong have flat or collapsed feet.

"Hongkongers are generally aware of problems with their feet and are quite familiar with the reasons why insoles should be worn," he says. "Many FootBalance customers who have been to podiatrists in the past are very impressed with the FootBalance analysis, the quick and efficient insole moulding process and the affordable price."

Customers coming to his shop in Central receive a free foot analysis on the company's sophisticated device. If a problem is found, the solution is offered in the form of custom insoles tailor-made on the spot.
Finnish Invention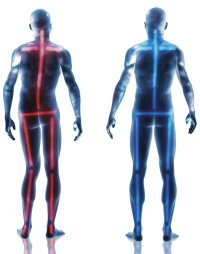 The high-tech system was developed by Finnish physiotherapist and podiatric medicine specialist Erkki Hakkala in 2003. "Custom insoles are moulded individually to each of our clients' feet, addressing differences that they may have between their right and left foot," Mr Scherer explained. "People with flat feet or high arches generally experience some discomfort on their feet, but our custom insoles will offer support and comfort during daily activities, be it running, walking or even just standing."

Using data from the analysis, a pair of insoles are heated in an on-site oven, then moulded on a patented pillow to fit the feet precisely. The whole process takes just 10 minutes.

While providing relief from existing foot conditions, Mr Scherer says custom insoles will correct the foot position and align the wearer's body, avoiding problems in the ankles, knees, hips and lower back that may develop over time. "The results and feedback are overwhelmingly positive," he said.

His clients are mainly athletes and runners, but increasingly everyday people who have heard about the product through word of mouth.
Fine-tuning the Business Model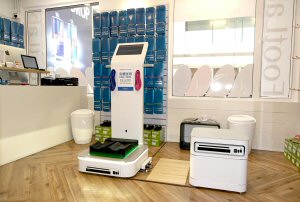 Initially, Mr Scherer launched FootBalance through existing sports retailers, but found the results not satisfactory "because of the lack of engagement between the sales staff and customers."

"The retail dynamic in Hong Kong is a bit different to the rest of the world," he said. "In this fast-paced retail market, service is not the main priority – at least, not yet. So we decided to take control of the process by opening our own points of sale."

The Central shop is the first, but he plans to open 10 others by the end of 2019. "We are currently negotiating retail spaces around Hong Kong," Mr Scherer says.

In May, he will add a range of high-grade graduated compression socks for sports, travel and recovery, and "we are also looking to gradually expand our range of foot-health products."

"We expect to sell 3,000 pairs of 100 per cent custom-made insoles per month in Hong Kong by the end of 2019," Mr Scherer said. "We also see a great market for QuickFit, our semi-mouldable insoles, which we will make available to local sports and footwear retailers, along with a simplified foot analysis. This combination will better suit their business model and could generate a significant increase in sales along with customer satisfaction and retention."
Service is Key
He's prepared for the challenge of high shop rentals and the cost of hiring and training sales to provide the kind of differentiated service Mr Scherer believes is required to survive in modern-day retail.

"Most of our business comes from repeat customers, referrals and word of mouth, so we pride ourselves on the quality of the service and products we offer," he says.

"Adding to this, customisation and personalisation are the fastest-growing trends in retail right now, so I believe we are ahead of the curve in our industry."

Mr Scherer's strategy for Australia and New Zealand is to work in close partnership with the best performance sports footwear retailers in each market.

"We are currently talking to retailers, and once we finalise these deals, we will set up a team in those countries to manage the operation, and offer training and support to our partners," he says.

The strategy has worked well for the brand globally. FootBalance is currently in some leading sports retailers around the world, including Road Runner Sports in the United States, Intersports in Europe, Sweatshop and Elverys Sports in the United Kingdom, and Super Sports Xebio in Japan.
Hong Kong First
The immediate goal is to open and operate the company's own stores throughout Hong Kong.

"At the same time, we want to look for like-minded companies in the sports and footwear industries that may wish to stand out from the competition by adding a FootBalance's foot analysis system to their stores," Mr Scherer says. "We believe FootBalance is the ideal partner for retailers who want to differentiate themselves through service."
Related Link
FootBalance
Finland
Brazil
Hong Kong
Scandinavia
Central & South America