https://hkmb.hktdc.com/en/1X0AB55G
Precision Production Planning Based on Regional Supply Chain: Artesyn Technologies Asia-Pacific Limited
Asia is a fast-growing region. Companies in this region and multi-nationals are adjusting their business strategies rapidly in response to the changing investment environment. Hong Kong-based Artesyn Technologies Asia-Pacific Limited is a company mainly engaged in the manufacturing of information technology products and power supplies. In recent years, it has stepped up the integration of its mainland manufacturing activities, including upgrading its production plants in Guangdong, reinforcing the R&D capability of its Shenzhen Design Centre, and shifting some of its spare parts manufacturing activities to the Philippines where production costs are lower. In future, Artesyn hopes to capitalise further on the cheap labour of Southeast Asian countries in the production of power supply components and parts for its production plants in Guangdong, and make better use of the advantages of different regions for precision planning of production in order to improve its service to its clients in the Asian, European and North American markets.
Upgrading Production in China
Johnny Cheung, Artesyn's Managing Director (China Operations), points out that, despite their cost advantages, many Southeast Asian countries are hindered by simple production conditions and supply chain systems. In comparison, the Chinese mainland boasts mature electronic manufacturing clusters that supply all the necessary spare parts and production backup services, as well as having an ample supply of tech talent. These are capable of effectively providing comprehensive services to domestic clients as well as to downstream manufacturers in the region, in the areas of material supply, mould and die design and manufacturing, technical support and provision of solutions. China remains a major region for the company's development in the near future.
Cheung told HKTDC Research: "Faced with rising production costs and labour shortage on the mainland, Artesyn relocated its production facilities in Shenzhen to Zhongshan to lower cost while actively using the nation's technological resources to reinforce the R&D capability of its Shenzhen Design Centre. Artesyn has in fact further upgraded its facilities in Zhongshan. The introduction of automated equipment has greatly eased labour shortage and made it possible for us to engage in production involving a higher level of technology. We have also built a production line in Luoding in a remote part of western Guangdong to make use of the city's ample labour supply and lower labour cost to expand our production capacity."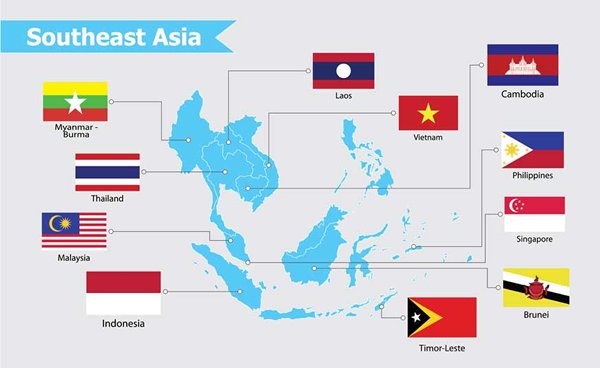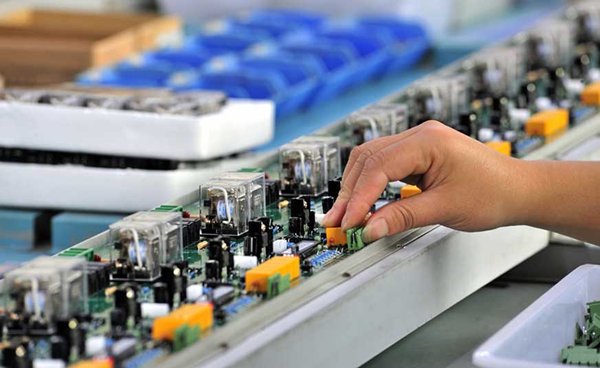 In order to diversify the risk of over-concentrated production, Artesyn acquired production facilities in the Philippines through its parent company, Artesyn Embedded Technologies Inc. This undoubtedly provides the company with a solution to rising production costs on the mainland. According to Cheung, employees in the Philippines speak good English and can effectively communicate with management personnel from Hong Kong and various parts of the world. This plant has a relatively low employee turnover rate, and stable employment is favourable for the management of production and staff training. Convenient transportation between the Philippines and China and reasonable logistics costs have also made it possible for Artesyn Embedded Technologies to continuously expand its production capacity in that country in recent years. It can take advantage of the relatively low cost of production in this country to produce electronic parts and components for Artesyn's production activities in Guangdong.
Precision Planning for Production
Cheung said: "The Philippines is still in a developing stage in terms of supply chain, production network and support services, even in the supply of tech talent. Thus, we mainly make use of its labour resources to produce labour-intensive power supply parts and components as well as power supply units for which demand is relatively steady.
"The company's production lines in Zhongshan and Luoding mainly produce a wide range of high-tech end products with the backing of the mature supply chain in the Pearl River Delta region. Artesyn also strengthens its engineering design so that its products can use more standard parts and components for automated production. While cutting down on the employment of unskilled workers on the mainland, it makes greater use of the cheap labour of the Philippines to produce power supply parts and components and strives to better leverage the advantages of different regions for precision planning of production in order to provide downstream clients with more cost-effective products."
Artesyn is a subsidiary of the Artesyn Embedded Technologies Inc. and is mainly responsible for the company's manufacturing business in China. Artesyn Embedded Technologies is a global leader in the design and manufacture of highly-reliable power conversion and embedded computing solutions for a wide range of industries, including communications, computing, healthcare, military, aerospace and industrial automation. As one of the world's largest companies for embedded power supply business, it supplies clients with standard AC-DC products and a wide range of DC-DC power conversion products. It has over 20,000 employees worldwide across 10 engineering centres of excellence, four world-class manufacturing facilities, and global sales and support offices.
(Remark: The above is among the case studies of a research project jointly undertaken by HKTDC Research and the Department of Commerce of Guangdong Province: Shift of Global Supply Chain and Guangdong-Hong Kong Industrial Development. Please refer to the research report of the aforementioned project for more details.)
Electronics & Electrical Appliances
Mainland China
Hong Kong
Mainland China
Hong Kong
Southeast Asia