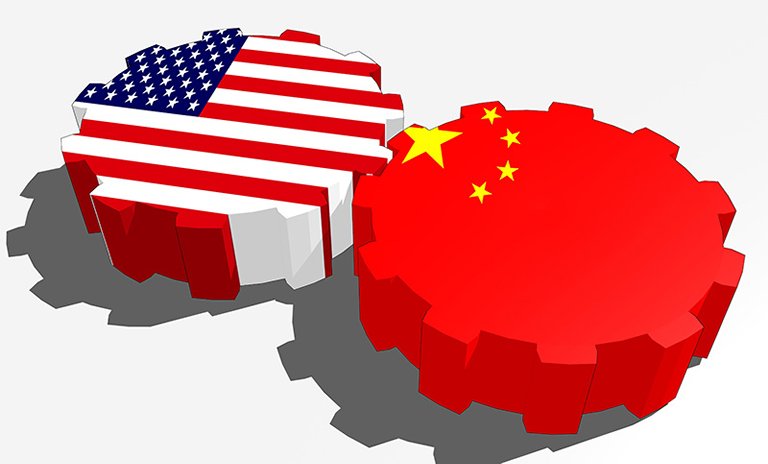 https://hkmb.hktdc.com/en/1X0AB4CC
An Update on Sino-US Trade Relations under the Trump Administration
Despite expectations to the contrary, since Donald Trump took office as the US President in January 2017, Sino-US trade relations have remained largely amicable, with many of his campaign pledges to get tough on China yet to come to fruition. Instead, Trump and Xi Jinping, the Chinese President, held a series of what were described as positive and productive meetings at a high-level encounter in April 2017, where the US and China agreed on a 100-day plan to tackle trade, investment and a number of other economic issues. The two sides have subsequently reached an agreement with regard to their initial commitments under the terms of the plan as well as their objectives for the next phase.
Despite such favourable developments, the Trump administration has moved ahead with a number of trade enforcement actions against those economies that it sees as engaging in unfair trade or otherwise failing to abide by the rules, while Trump has issued several additional executive orders that may yet have an impact on Sino-US trade relations. Evidently, the political hardships facing the Trump presidency, as well as the on-going tussles between the various factions that make up his administration, make it difficult to predict with any confidence the likely evolution of Sino-US trade relations, with the possibility of a tougher approach towards China being taken in the future impossible to rule out. While trade conflicts of some kind between the two countries are likely to be inevitable, the chances of a full-blown trade war remain slim, largely on account of the prevailing inter-dependence of the two across a range of international issues.
Influence of Senior Staff on US Trade Policies
The trade and economic team of Trump's administration has now been in place for several months, with Robert Lighthizer, the US Trade Representative, being the last such appointee in mid-May 2017. In addition to Lighthizer, the key members of the team include Steven Mnuchin (Treasury Secretary and former Goldman Sachs executive), Wilbur Ross (Commerce Secretary), Gary Cohn (National Economic Council Director and former Goldman Sachs President and Chief Operating Officer), and Peter Navarro (Director of the White House National Trade Council). Among others set to play an important role in general policy matters, including trade and economic affairs, are Steve Bannon (a White House Strategist); Jared Kushner (President Trump's son-in-law and Senior Adviser); and Ivanka Trump (Trump's daughter and Special Assistant).
The evolution of Trump's economic and trade policies over the past few months has only served to highlight the deep ideological divisions that exist within his team of officials and advisors. While Mnuchin, Cohn and Kushner, together with Ivanka Trump, have generally favoured a more mainstream, pro-business and pro-trade approach, Navarro and Bannon have pushed for more confrontational, isolationist and protectionist policies. These have included several issues relating to China and other US trade partners, with the two favouring a unilateral – rather than a multilateral – approach. Ross and Lighthizer, meanwhile, seem to fall somewhere between the two principal camps, tending to be more protectionist on trade matters than Mnuchin, Cohn or Kushner, but more business-friendly than Bannon.
Generally, it seems that the more moderate elements in Trump's trade and economic team are prevailing at the moment. To date, US trade policy towards China has been far more conciliatory than was initially expected, something that may be at least partly attributable to Trump's more moderate economic and trade advisors. In the long-term, however, it is difficult to predict whether the moderates or the economic nationalists will ultimately prevail, given the intrinsic unpredictability of the President and the high degree of chaos and controversy that continues to characterise the White House.
Recent Developments in China-US Ties
The basic framework for Sino-US economic and trade relations remained relatively stable under both George W Bush and Barack Obama, the two immediately preceding Presidents. It was, however, expected to undergo something of a major shift during Trump's time in office. Despite this, bilateral relations have largely remained cordial, while many of the promises to act tough on China, a regular feature of the Trump election campaign, have yet to be actioned. This is not seen as entirely surprising. While China-bashing has been a common theme of many recent presidential campaigns, the successful presidential candidates have invariably toned down their rhetoric once assuming office.
Among his other trade enforcement threats and promises, Trump had floated the idea of imposing a 45% tariff on all imports from China, while also vowing to take action against the mainland's alleged currency manipulations. He had also undertaken to instruct the US Trade Representative to initiate trade actions against China, as he promised to use every lawful presidential power at his disposal to remedy any apparent trade disputes, including the application of tariffs consistent with various US statutes. Among the other ideas mentioned in the early days of his administration was the possibility of imposing a 5-10% tariff on imports from all sources and/or setting a punitive tariff for goods imported by companies that offshore US production and employment.
The reality, though, has been quite different, with none of these threats having come to pass. Instead, Trump and President Xi Jinping held "positive and productive" meetings during a high-level summit in Florida in April 2017. During these sessions, it is believed that the two reviewed the state of their bilateral relationship and agreed on the importance of working together to generate the kind of positive outcomes that would benefit the citizens of both countries. The two parties also agreed to establish the US-China Comprehensive Dialogue, a new cabinet-level framework for negotiations that would be overseen by the two Presidents and that would focus on four key areas – Diplomatic and Security Dialogue, Comprehensive Economic Dialogue (CED), Law Enforcement and Cybersecurity Dialogue, and Social and Cultural Issues Dialogue.
Following the meetings, the US and China further agreed to establish a 100-day plan, which would straighten out trade, investment and other economic issues. The two sides have subsequently reached a consensus on their initial commitments under this plan as well as their objectives for the next step, including a focus on the areas of agricultural trade, financial services and energy. In addition, as concrete progress is made in implementing the actions under the 100-day plan, the two sides intend to begin discussing a one-year plan to further promote bilateral economic engagement and cooperation.
Separately – and despite Trump's pledge to officially designate China as a currency manipulator early in his administration – in its April 2017 report to Congress on international economic and exchange rate policies, the Treasury determined that neither the mainland nor any other major US trading partner is currently seen as having manipulated the rate of exchange between its currency and the US dollar for the purposes of preventing an effective balance of payment adjustments or for gaining unfair competitive advantage in international trade. The Treasury, however, emphasised that it would continue to scrutinise China's trade and currency practices very closely, especially in light of the extremely sizable bilateral trade surplus that the mainland has maintained with the US. At the same time, the US government has made it clear that it would like to see greater transparency with regard to China's exchange rates, reserve management operations and longer term goals.
It is also worth noting that the Trump administration has, as yet, not initiated any new WTO dispute settlement cases against China or against any other US trade partner. Despite this, the US is expected to actively pursue a case launched in January 2017 by the previous administration, which centred around allegations that Beijing provides illegal subsidies to certain producers of primary aluminium. In line with this, the US contends that China provides such subsidies through artificially cheap loans from banks as well as by providing artificially low-priced inputs for aluminium production, such as coal, electricity and alumina. As a result, the US is maintaining that these subsidies have led to a chronic state of overcapacity, which has, in turn, resulted in a number of price-related problems, as well as several other continuing issues of global concern.
All of these positive developments notwithstanding, the Trump administration has also pursued a number of trade enforcement actions against economies that it sees as engaging in unfair trade or otherwise failing to comply with the prevailing requirements, while Trump has also issued several executive orders that may yet prove to have a bearing on Sino-US trade relations. To complicate matters still further, while the deliverables under the 100-day plan on trade with China are significant, the US and the mainland made little progress on other more substantial trade issues during the first meeting of the CED in Washington DC in July 2017. The lack of any major announcement subsequent to this meeting has been taken to underscore the complexity of Sino-US trade relations and suggests that any progress is likely to be on the same incremental basis as it has been in the past.
US Trade Initiatives with a Direct Bearing on China
Section 232 National Security Investigations
At present, the Department of Commerce (DOC) is conducting a number of separate investigations under Section 232 of the Trade Expansion Act of 1962 in order to determine whether increasing imports of foreign-made steel and aluminium threaten US economic security and military preparedness. These investigations could result in the imposition of tariffs, quotas or a number of other restrictions on a wide range of imported steel and aluminium products. It is, however, uncertain as to whether the US will ultimately impose any such restrictions or even reference the DOC reports in a bid to persuade its trading partners to do more to address the global overcapacity in the steel and aluminium sectors.
Should the DOC conclude that steel and/or aluminium are being imported in such quantities ­– or under such circumstances – as to present a likely threat to US national security, it is within the President's powers to intervene in the import of steel and/or aluminium and their derivatives, imposing tariffs and quotas at his discretion. Any import adjustments and/or any other non-trade-related measures could then be imposed within 15 days of the President determining to take action.
Among a number of other possible actions, the DOC is reportedly considering the possibility of entering into voluntary agreements with several of the major steel and aluminium producing nations, including China. Essentially, any such agreement would require those producers to voluntarily curb their exports to the US. The other option on the table would be the imposition of tariffs, quotas or a combination of both. For his part, Commerce Secretary Ross is aware of the complexity of this matter, including the likelihood of retaliation by the EU and other US trading partners, and is therefore proceeding with caution. Various US companies and lawmakers are also trying to persuade the administration to limit the scope of any punitive trade measures.
Section 201 Safeguard Investigations
In the meantime, the US International Trade Commission (USITC) has instituted separate Section 201 global safeguard investigations into certain classifications of large residential washers, as well as a number of crystalline silicon photovoltaic cells. These actions cover imports from a variety of sources, including China. Under Section 201 of the 1974 Trade Act, the USITC will be looking to determine whether any given item is being imported in such elevated quantities as to represent a substantial threat or potential injury to a US industry.
Overall, Section 201 investigations are not obliged to identify unfair trade practices, as is the case with antidumping (AD) and countervailing (CV) duty laws. Establishing the potential for injury under section 201, however, is considered to be more difficult than identifying an inherently unfair trade practice. This is largely because the injury or threatened injury must be shown to be serious, while it most also be established that any increased imports would be the substantive cause of that injury or threat of injury.
Any counter measures proposed by the USITC are merely provided on an advisory basis, with the final decision on any such action – including its form, extent and duration – being left to the President. Any such relief may initially be imposed for up to four years, extendible to no more than eight. Should import relief be provided, the USITC would then periodically report on developments within the relevant sector throughout the period that any action was being taken. Once those measures had run their full course, the USITC would have to report to the President and to Congress as the effectiveness of the actions taken.
An Executive Order to Deal with US Trade Deficit
At the end of March 2017, the President issued an executive order directing the federal authorities to prepare a report on any significant trade deficits between the US and a number of other economies, including China. It is believed that the administration is preparing this report as a guide for its likely approach to trade negotiations and the further development of its trade policies, which are expected to be heavily focused on enforcement and the levelling of the playing field. This report was scheduled to be presented to the President in late June 2017 and was, reportedly, delivered on time. No details of the report have yet been made public.
The President has, however, indicated that this report will help pave the way for any actions designed to end any abuses of trade, while Ross has indicated that some such actions could be in place before the report is finalised. The Commerce Secretary did, however, add that the commissioning of this report was a clear indication of the administration's intention to take a very measured and analytical approach to identifying any problems and determining just what solutions are needed. He has also conceded that, in a number of cases, no action may be required. This would be the case, for instance, if an individual deficit is due not to an abusive practice, but is down to the fact that the partner country is simply better at making the product or could do it far more cheaply than the US.
An Executive Order to Review Trade and Investment Agreements and WTO Rules
In late April 2017, a separate executive order called for a performance review of all US trade and investment agreements, as well as the WTO rules that help guide US trade policy and trade negotiations. Ultimately, it is assumed that this could lead to the renegotiation or termination of a number of existing agreements or regulatory requirements. The order explicitly states that many existing US free trade agreements (FTAs), investment agreements and trade relations have failed, in whole or in part, to enhance US economic growth, contribute favourably to the US balance of trade or to strengthen the US manufacturing base.
Once these reviews have been concluded, the DOC and USTR have until October 2017 to propose actions to remedy or correct any identified deficiencies. In the case of China, it is uncertain which (if any) specific trade barriers might be identified in the reports that have not already been addressed in the USTR's annual report on trade barriers and China's WTO compliance. Nevertheless, any report that highlighted significant US trade deficits could help make the case for additional trade enforcement actions against the mainland, especially if the deficit is clearly linked to specific unfair practices and consequent negative economic outcomes for the US.
An Executive Order to Step Up Collection of AD and CV Duties
Again at the end of March 2017, the President also issued an executive order directing the federal authorities to step up the collection of AD and CV duties and to accelerate any prosecutions related to trade and customs law violations. This action forms part of the new administration's a broader strategy of taking trade enforcement to a new level by imposing penalties against economies seen as engaging in unfair trade or otherwise failing to comply with the rules. This order further directed the Department of Homeland Security, through the Customs and Border Protection (CBP), to develop and implement a strategy designed to combat violations of US trade and customs laws and to facilitate the interdiction and disposal of any non-compliant merchandise entering be any means of transportation.
The report was due to be presented to the President by late June 2017, a schedule that was adhered to according to CBP officials. It was initially anticipated that Kevin McAleenan, the CBP commissioner nominee, would be questioned with regard to this report during his confirmation hearing, which was originally scheduled for July 2017. That hearing, however, has been postponed, with no new date yet confirmed. In any event, the imposition of additional enforcement efforts are likely to make it more difficult for US importers to evade existing AD/CV duty orders, including those relating to a range of mainland products.
Budget Proposal for Fiscal Year 2018
The Trump administration is proposing a substantial increase in the USTR's budget for the fiscal year 2018. As well as meeting a number of additional goals and objectives, the additional resources would assist the USTR as it readies itself for a level of activity likely to far exceed that seen under any previous administration. This increased workload is likely to include self-initiated domestic litigation in defence of US workers, farmers, ranchers and businesses, as well as the opening of a series of new bilateral negotiations with several major trading partners.
The budget proposal also seek additional resources for the DOC's International Trade Administration (ITA), when would be utilised across a series of self-initiating AD and CV duty cases. The ITA has the authority to self-initiate AD and CV duty investigations whenever it determines that a formal investigation is warranted. US law, however, requires evidence of dumping or the necessary legal elements of a countervailable subsidy, as well as evidence that US industry is suffering on account of the dumped or subsidised imports, requirements that can take substantial resources to meet. Given its increased resources, the ITA will have the capacity to fully utilise self-initiation where appropriate. In a separate move, the proposed budget also includes funding for the CBP to undertake a number of new services, including investigations into claims of AD duty evasion.
Likely Prospects and Implications
The political hardships experienced by the new President, together with the on-going tussle between the various factions that make up has administration, as well as the fact that Trump has all the makings of a very unconventional President, make it difficult to forecast, with any confidence, the likely evolution of Sino-US trade relations over the coming months and years, let alone the potential implications for Hong Kong. While the US and China have agreed to establish a new cabinet-level US-China Comprehensive Dialogue, as well as adopting a 100-day plan on trade in an effort to address, in a collaborative fashion, the many challenges that characterise the bilateral relationship, that relationship could easily turn sour, especially if the US imposes import restrictions on steel, aluminium or any other of China's major exports.
More seriously, given the inconclusiveness of the first meeting of the CED, it has been widely reported that the Trump administration will initiate an investigation into China's intellectual property practices under Section 301 of the 1974 Trade Act, which allows the President to unilaterally impose tariffs or other trade restrictions in order to protect US industries from the alleged unfair trade practices of any foreign country. If initiated, this move would signal that the Trump administration is revoking its emphasis on cooperation with China, while also breaking with its reliance on the WTO as a means to settle trade disputes. Undoubtedly, any US move to impose sanctions on China would damage Sino-American trade relations, with the mainland sure to retaliate. In such a scenario, Hong Kong would be significantly affected, given its role as one of the primary platforms for Sino-US trade.
To date, however, the actions taken by the Trump administration appear to have had a largely beneficial impact on the mainland and Hong Kong, with the long-term implications also seen as positive. For one thing, the US withdrawal from the Trans-Pacific Partnership has afforded China a golden opportunity to shape the roadmap for international trade for many years to come. In another positive development, the US withdrawal from the Paris Agreement has given Beijing the opportunity to take the lead when it comes to setting the parameters for climate action and green economic growth. With China's role as a global leader set to be only enhanced, the resultant increase in regional and global trade will certainly benefit Hong Kong, the key hub linking the mainland and the rest of the world. At the same time, the Trump administration's decision to shelve the border adjustment tax, which would have imposed a high levy on US imports, has also removed a major concern for mainland and Hong Kong exporters.
All in all, the US administration has not adopted an overly antagonistic stance towards trade with China, with no major mainland-targeted trade policies or sanctions having been implemented thus far. In fact, over the long-term, a number of its isolationist moves look set to reinforce China's leadership of the global economic arena. That said, President Trump remains under pressure to fulfil his promises to get tough with China with regard to trade, while the failure of the first CED to yield substantial positive results has raised concerns over a possibly heightened trade confrontation between the US and China. While trade conflicts between the two countries are likely to be unavoidable, a fully-fledged trade war is less probable, especially given the strong inter-dependence of the two countries across a range of international issues.
In light of the general uncertainty that surrounds the White House and the possibility of a tougher approach towards the mainland being adopted in the future, Hong Kong companies should continue to monitor developments closely, considering carefully how any proposed actions could impact their current and future operations, while developing contingency plans for a number of eventualities.