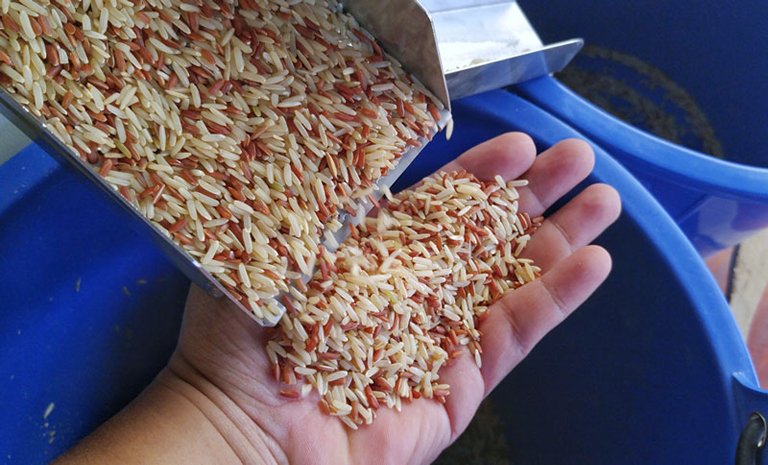 https://hkmb.hktdc.com/en/1X0A9CR9
ASEAN in Focus: Prospects for Production Bases in Thailand
Thailand: An Increasingly Attractive Manufacturing Base
Thailand is well established as an export manufacturing hub, especially for companies in Japan and the US. In recent years, there has been growing interest among global manufacturers in investing in ASEAN countries as a means of developing alternatives to China as a production base. Within the ASEAN bloc, Thailand is not considered a particularly low-cost production base, although the country is competitive in a number of different regards, including its business environment, logistics infrastructure, abundant natural resources and well-established industrial base.
Driven by government incentives, the manufacturing sector in Thailand is expected to move up the value chain. This evolution has been spurred by the wider adoption of high tech techniques and equipment, the development of cluster structures and the establishment of special economic zones along its borders – a bid to take advantage of the low cost of labour in neighbouring countries, most notably Myanmar and Laos.
Thailand's Industrial Structure and Supply Chain [1]
According to the latest available data, manufacturing accounted for 27% of Thailand's GDP, with food and beverages being the most important sector and accounting for 23% of all manufacturing in 2015. Food and beverages aside, the country is also a major exporter of metal products, construction materials, electric appliances, vehicles and machinery.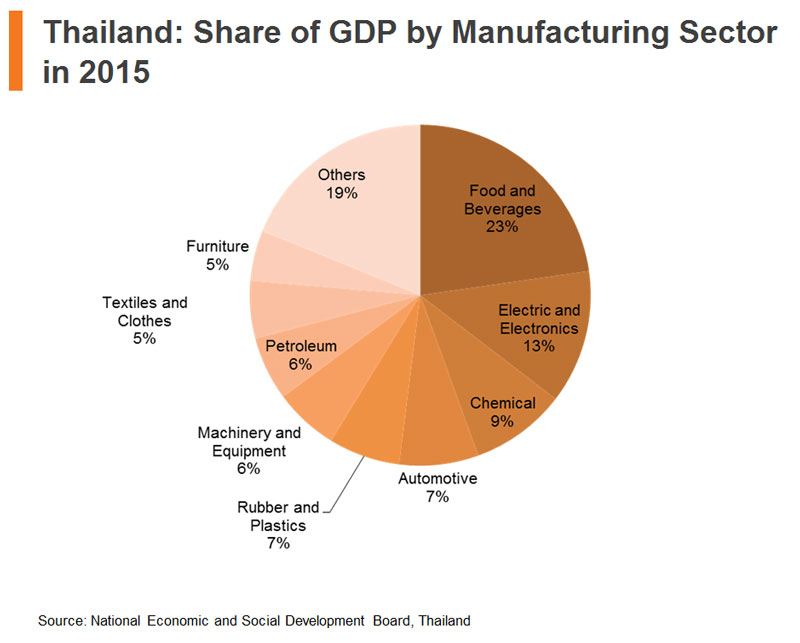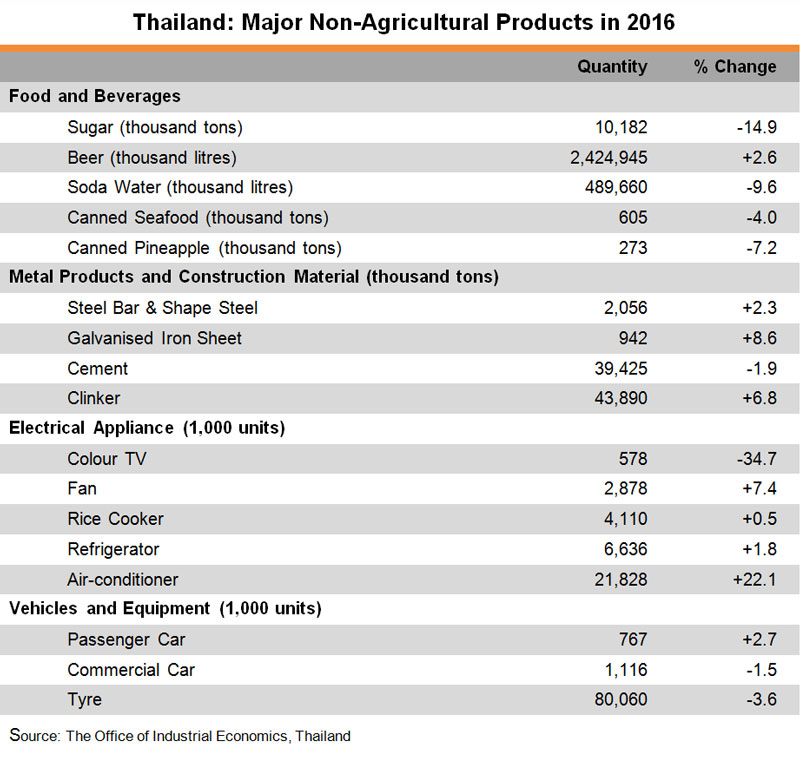 Food and Agribusiness
Thailand has an abundance of natural resources, allowing 80% of the ingredients used in the food industry to be sourced locally. This sees food produced at highly competitive prices. There are nearly 10,000 food processing firms in Thailand, employing roughly 600,000 people and generating annual earnings of US$25 billion. Thai foods are popular among international consumers, with its production techniques considered to be of the highest international standards.
Thai rice is a major export, as are processed foods, ready-to-cook products (such as curries and sauces), and Halal food items. Thailand is, in fact, ASEAN's number one Halal food exporter, serving nearly two billion Muslim consumers across the world. As a result, there are significant opportunities for foreign investment in both the export and domestic agribusiness markets.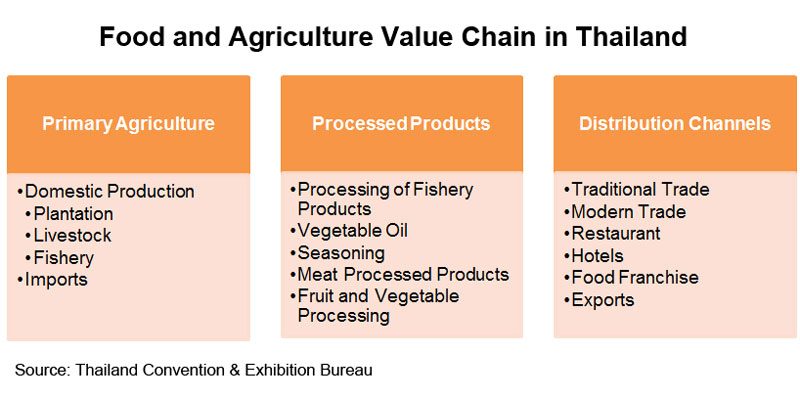 Electronics and Electrical Appliances
Thailand is one of ASEAN's leading electronics and electrical parts production bases. This has seen a number of multi-national companies (MNCs) set up operations in Thailand, establishing dedicated facilities for the manufacture of hard disk drives (HDD), integrated circuits and semiconductors as well as for automotive electronics assembly. While HDDs are frequently manufactured in Thailand, many components are imported, including semiconductor devices, transistors, and diodes.
The country's electrical appliance manufacturing sector is centred on Bangkok, the country's capital, where around 800 factories are in operation. Typically, these manufacture on behalf of large, multi-national brands, although many smaller firms have established their own operations over recent years. There has also been gradual expansion and migration, with manufacturing facilities now being opened in several other locations in addition to Bangkok.
Automotive & Auto Parts
Thailand has a strong and extensive automotive supply chain, although, in recent years, some production has been lost to Vietnam. Virtually all of the world's major carmakers and auto parts manufacturers have a presence in Thailand. Not only are manufacturing and assembly key components of Thailand's automotive space, foreign car companies have also invested in technical and R&D facilities. Toyota, for instance, began producing hybrid vehicles in Thailand in a natural gas-fuelled factory in 2009, the first such facility in the ASEAN region.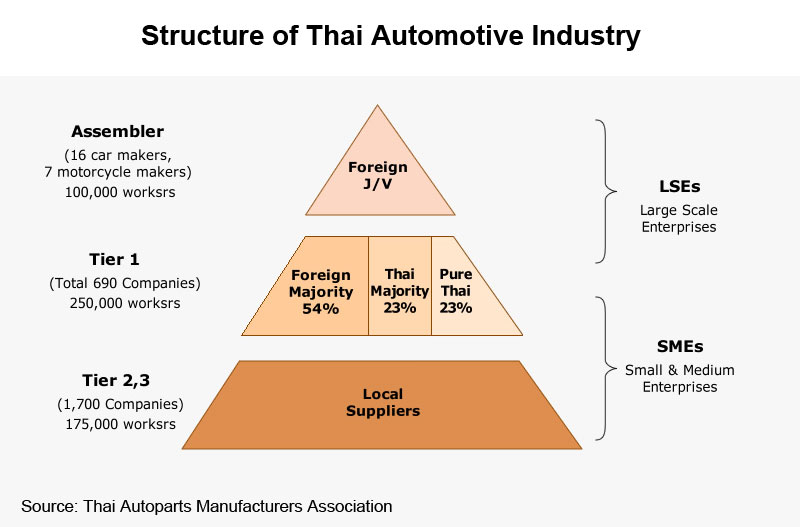 Rubber
Thailand has capitalised on its abundance of natural resources and become the world's foremost producer and exporter of high-quality rubber. The country accounts for 40% of global rubber production, with an annual export value of US$13 billion. The trade in rubber, however, is dominated by several MNCs, including Goodyear, Thai-Bridgestone, Michelin-Siam, and Dunlop. Overall, Thailand now plays a key role in many Asian supply chains, as rubber is a key component of a wide variety of products, including high-precision electronics and machines. Indeed, the Asia Pacific region as a whole accounts for nearly 57% of global rubber demand.
Plastics
Thailand's thriving plastics industry also plays a major role in many regional export sectors. There are 5,000 plastics facilities in Thailand, comprising converters and fabricators, mould and machine manufacturers, compounders, and petrochemical producers. At present, about 60% of the total output comes from small- and medium-sized enterprises (SMEs) employing fewer than 30 workers. The remaining 40% is made up of large-sized companies with global-scale production and significant foreign investment. Typically, these handle the continuous demand from the domestic market, as well as from a number of the other economies in the region, including Indonesia, Vietnam and the Philippines. The adoption of sophisticated, cutting-edge technologies is seen as vital in many of the country's key export industries, most notably electronics, automobile manufacturing and food production.
Thailand 4.0, Cluster Development and Special Economic Zones
As has been shown, the competitive advantage of Thailand's manufacturing sector lies in its abundance of natural resources and its existing supply chains. In fact, many of the global manufacturers who utilise Thailand as a production base rely on the country's logistics infrastructure, which connects it to a wider production network across other ASEAN countries. Some, for instance, produce in Thailand with a view to distributing products locally and within the neighbouring CLMV countries (i.e. Cambodia, Laos, Myanmar and Vietnam). Many of these are seen as having considerable market potential, especially with the formal launch of the ASEAN Economic Community.
To counter the problem of not being considered a low-cost production base within the ASEAN region, Thailand is planning to establish 10 Special Economic Zones (SEZs) within the next few years. These will be developed close to the borders of those neighbouring countries offering lower cost labour – Tak and Kanchanaburi (bordering Myanmar); Mukadahan, Chiang Rai, Nong Khai and Nakhon Phanom (Laos); Sa Kaeo and Trat (Cambodia), and Songkhla and Narathiwat (Malaysa). This will allow the use of foreign worker who can commute daily to Thailand or who can stay in the country for up to seven consecutive days.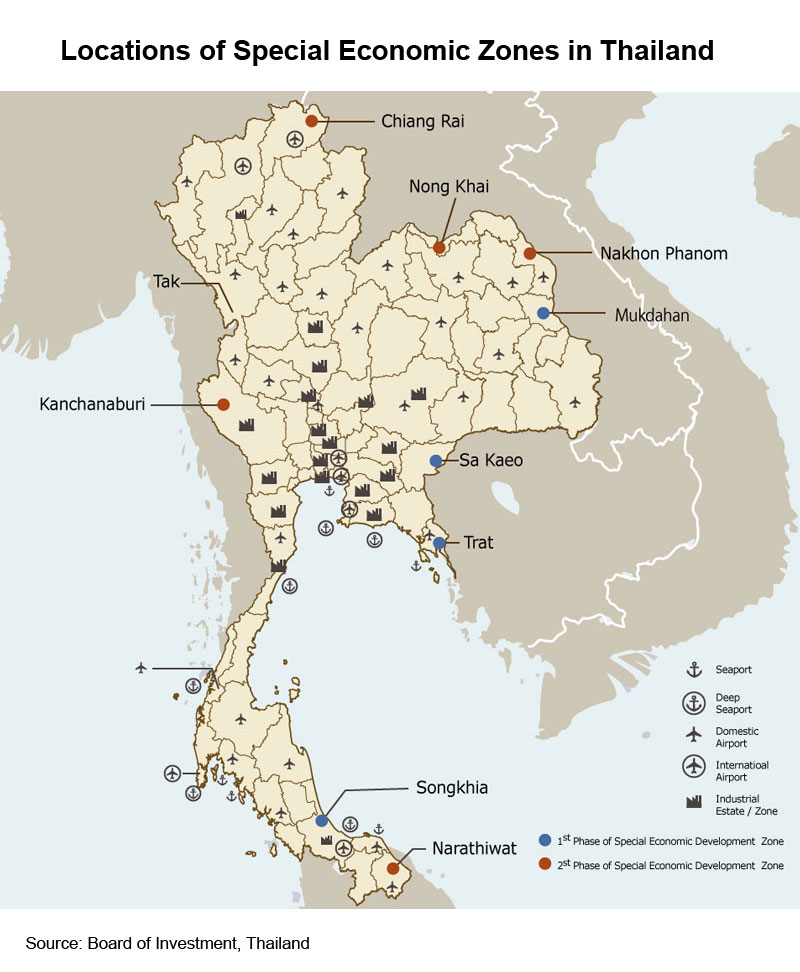 The Thai government also plans to provide a number of tax and non-tax incentives, including the development of basic infrastructure, one-stop service centres with customs checkpoints, enhanced services for licensing and permission applications, and issuance procedures in the SEZs. The SEZs will also provide additional incentives to business entities if their investment relates to one of 13 prioritised business sectors – agriculture and fisheries; ceramics; garments, textiles and leather; furnishings and furniture; gems and jewellery; medical equipment, automobiles and parts; electrical appliances and electronics; plastics; pharmaceuticals; logistics; industrial estates and tourism. The incentives on offer include corporate tax reductions and exemptions, zero import duty for machinery and raw materials for export production, low interest rate loans, land occupation rights, double deductions from transportation, electricity and water supply costs for up to 10 years.
Global manufacturers interested establishing a production base in Thailand, however, should choose a location closely aligned with the nation's cluster development policy. This involves the creation and development of two different types of cluster. Firstly, there are the Super Clusters, clusters of businesses using advanced technology and future industries (e.g. the Automotive and Parts Cluster, Electrical Appliances, Electronics and Telecommunication Equipment Cluster, Eco-friendly Petrochemicals and Chemicals Cluster, Digital-based Cluster, Food Innopolis and Medical Hub). Then there are the Other Targeted Clusters with competences in the low-tech industries (e.g. the Agro-processing Products Cluster and the Textiles and Garment Cluster). Again, the government provides both tax and non-tax incentives for investments under its industrial clusters policy.
Thailand 4.0 has been a buzzword among the local business community ever since the government first announced it as a key element of its nationwide 20-year strategic economic reform and development plan back in 2015. Similar to China's Made in China 2025 initiative, Thailand 4.0 essentially promotes the upgrading of the country's manufacturing capabilities in order to produce high value-added products and services through technology and innovation.
According to a number of Chinese manufacturers, the incentives offered under Thailand's industrial policies are attractive, but not aggressive enough to draw their current investments in R&D and high technology out of China. Many, however, have expressed a strong interest in expanding into Thailand as a means of risk diversification and as a stepping stone to the ASEAN market. Others who have already expanded into Thailand, however, have indicated that they were following the expansion routes of their industrial suppliers and/or customers. Based on such observations, it could be assumed that Thailand – and, indeed, ASEAN region as a whole – will evolve into a sophisticated network production base, without necessarily hindering China's own development.
---
[1] Source: Thailand's MICE Industry Reports, Thailand Convention & Exhibition Bureau
Thailand
ASEAN
Southeast Asia