https://hkmb.hktdc.com/en/1X0A8MX9
Open for Pop-up Business
With Asia a top priority for global brands, online platform Storefront helps companies expand in the region through Hong Kong.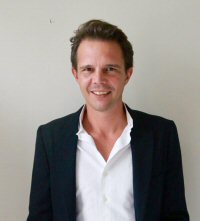 The city that always shops is the next big market for pop-up stores. That's according to Benoît Clément-Bollée, the French entrepreneur who recently brought Storefront, the world's largest marketplace connecting landlords and brands, to Asia – via Hong Kong.
Storefront is the product of a 2016 merger between two like-minded start-ups on opposite sides of the world: Oui Open in Paris, and Storefront in New York. Both were helping online brands find a temporary presence in physical stores. By joining forces under the Storefront name, the founders created a global platform to open pop-up stores all over the world.
Today, the company has a network of more than 80,000 brands, representing international luxury labels, local start-ups, online merchants, artists and entrepreneurs alike, which it matches with short-term commercial spaces in prime locations.
Launchpad to Asia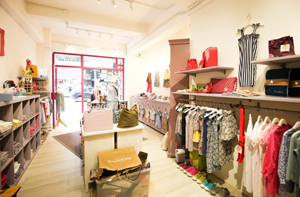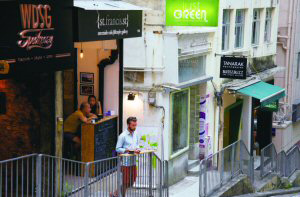 Mr Clément-Bollée came on board as CEO of Storefront Asia to launch the company in the high-growth Asia-Pacific region.

He estimates the current value of Asia's pop-up market is about US$7 billion annually. "We are in Hong Kong as a launchpad into China and the rest of Asia," he said.

"We are extremely excited to expand Storefront to Asia. Hong Kong is an incredibly dynamic market with abundant opportunities for brands to gain exposure," Mr Clément-Bollée added.

He views pop-up stores as the solution to today's challenging retail environment.

Landlords benefit, as they gain income from otherwise under-utilised space. Online retailers gain exposure from a physical presence in their target markets. Established brands can launch a new line, or discount surplus stock at a pop-up, without disrupting their core image – while, at the same time, gaining grassroots engagement with their customers.
"We are extremely excited to expand Storefront to Asia. Hong Kong is an incredibly dynamic market with abundant opportunities for brands to gain exposure."
To illustrate the success of the concept, Mr Clément-Bollée points to the figures.

"Sales per-square-foot in a traditional retail shop equate to about €350. Sales per-square-foot in pop-ups amount to around €1,000," he said.

The concept also gives overseas brands a low-cost entry point to new markets.

"Expanding to Asia is a top priority for many of our US brands," said New York-based Mohamed Haouache, co-founder and CEO of Storefront. "The ability to use a single service to find premium retail spaces for pop-up stores in cities around the world is something many brands have requested. The Hong Kong expansion opens doors for international brands in Asia and will further democratise the concept of the pop-up store."
Local Insight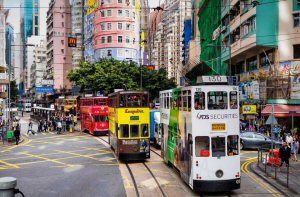 To assist brands unfamiliar with the market, Storefront's website lists a number of pop-up "hot spots" across Hong Kong, drilling down to precise neighourhoods it regards as prime locations for exposure and footfall. The company sources prime space not only for retail sales, but product launches and private events as well.

Storefront's current business model is commission-based. "For every booking, we take a cut. We also take care of insurance, contracts and invoices, so there is transparency for all stakeholders," Mr Clément-Bollée said. His ultimate goal is to have landlords provide floorspace for free – while conceding that for now at least, that idea remains "a dream."

What's concrete is the company's expansion plans. Pointing out that more than 4,000 brands, including L'Oréal, Maje, Chloé and Giorgio Armani, have opened temporary retail stores using the Storefront platform to date, and Hong Kong's penchant for welcoming the latest and greatest in food, design, retail, fashion and lifestyle products, the company's launchpad to Asia is on a strong footing.

"We want to move into China as soon as possible," said Mr Clément-Bollée. "We are currently working on Macau, and then Taiwan and Singapore in 2018."
Related Link
Storefront
Garments, Textiles & Accessories
USA
France
Hong Kong
North America
Western Europe