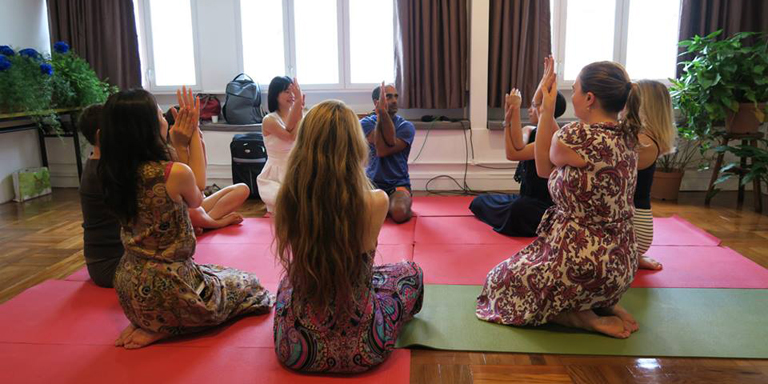 Holistic Healing
Hong Kong is embracing the trend of holistic wellness.
Consumer demand for wellness services and products has never been greater. A recent study by the Global Wellness Institute found that the market is now worth more than US$3.4 trillion – nearly three times larger than the US$1 trillion worldwide pharmaceutical industry.

While wellness and fitness trends come and go in Hong Kong, one approach that appears to be taking root is holistic wellness, which takes a multi-faceted approach to health by treating the mind and body, while focusing on nutrition.

People think about health as a food and fitness issue, but it is so much more than that, says Stephanie Tan, Executive Director of The Kinnet, a Sheung Wan-based wellness centre targeting Hong Kong's ageing population. "Everything we do is through our brain, so it's important that we maximise our cognitive health. That's why our centre focuses on the physical, mental and emotional wellness of our clients."
Pure Wellness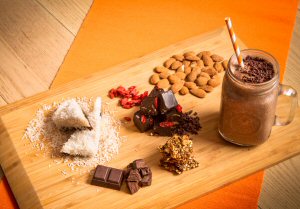 Among the early leaders in Hong Kong to tap fitness as a lifestyle trend is the Pure Group. Founded in 2002, the group comprises four brands: Pure Fitness, Pure Yoga, nood food and Pure Apparel. Pure Yoga offers everything from ashtanga to wall rope yoga classes, while Pure Fitness offers sessions including Boot Camp and Cardio Pilates.

"The Pure Group is an integrated community dedicated to helping people lead a balanced 360-degree lifestyle," says company CEO Colin Grant, who launched the business with a 6,500 square-feet Hong Kong studio that has since expanded throughout the city and beyond, including in Shanghai and New York.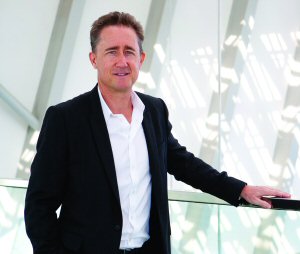 After identifying a gap in the market for healthy food that was fun and convenient, the Pure Group established nood food in 2013, a culinary line designed to prepare and stimulate the body before exercise and nourish and rejuvenate it afterwards, according to Mr Grant, a former professional tennis player. "F&B is obviously a different business model to gyms and yoga studios, and finding the right people and facilities was crucial for nood food's foundations. For example, we hired world-class raw food chef, Moises Mehl, and set up our own food factory."

Many customers are Pure Yoga and Pure Fitness members, who make the most of having nood conveniently located for food on the go. But it's also expanded its reach to the health community via its e-commerce website allnood.com, which offers juice cleanses, and via partnerships with Deliveroo and Food Panda.
Holistic Health
The holistic wellness scene is rapidly expanding in Hong Kong and globally as more people learn to appreciate the benefits of a healthier life, says Mr Grant. "This global expansion will accelerate as health-focused millennials become the biggest in history. In a city as frenetic as Hong Kong, a balanced lifestyle can be difficult to achieve, so we're committed to showing people that it is possible, by providing the best environment and facilities for holistic well-being, to become a positive, enjoyable lifestyle." Mr Grant adds that Hong Kong consumer attitude towards well-being is evolving. "Holistic health is no longer seen as a niche obsession, but a natural way to enhance all aspects of life, from relationships to careers, and to generally be fitter and happier."
"Holistic health is no longer seen as a niche obsession, but a natural way to enhance all aspects of life, from relationships to careers, and to generally be fitter and happier."
Fighting Fit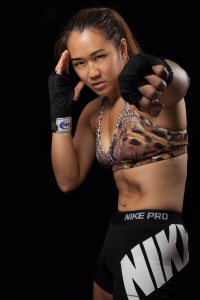 Opened in August, The Warrior Academy's concept is built around strength and conditioning, martial arts, nutrition and lifestyle consulting. To take the holistic approach a step further, the centre, located in Central, also has its own café, The Elephas, where members can fuel their body. "Many people have structural imbalances, so through remedial and strength training, we take members back to basics and teach them how to move their own body weight around again," says co-founder Tricia Yap.

With one to three coaches assigned to each class of 12 to 15 people, there's a fun approach to fitness, with specialty sessions including Olympic-lifting and even a light sabre class based on Thai sword-fighting. It also offers Hong Kong's first women-only MMA class. The Lean & Mean programme focuses on getting mentally and physically fit, and is customised to reach individual goals.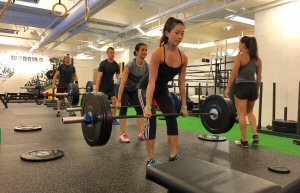 Finding fresh and healthy meals can be difficult, which is why Ms Yap says it set up The Elephas Cafe. "Everything is made on site, and we don't use any processed ingredients. We even substitute the fish sauce in Thai dishes with apple cider vinegar." Members of the Academy can pre-order dishes such as quinoa chicken salad ahead of their training session.

Ms Yap admits that the wellness market is tough with so many fads and trends in nutrition and exercise classes. "It's not all about training as you get burned out and end up with injuries; no one is teaching balance."

Education, she says, is key, which is why the centre will hold seminars on subjects including balanced nutrition and on sleep health. "Sometimes it's not about training or even food but sleep – getting four or five hours is just not adequate. You can do a tough workout, but if you're not sleeping well, you won't get the best out of training. The body is such a complicated machine; it's not just about train, train, train."
Community Outreach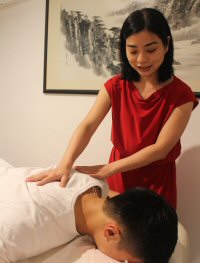 Set up six years ago, Alive Wellness is one of the first holistic wellness centres to debut in Hong Kong and offers everything from acupuncture and craniosacral therapy to spiritual mentoring and group meditation. "At that time, not many centres were looking at the physical and emotional aspects of wellness, but we wanted to let people understand the source of their pain instead of just, say, taking anti-inflammatory drugs from a doctor," says founder Alice Yuen.

Analysing client's lives and understanding how the mind works offers a long term solution to wellness, she says. If a person has neck or shoulder pain, for example, it could be due to emotional overload, and this is why acupuncture treatment is often paired with a mentoring session to address a client's emotional life. In addition to acupuncture, its weekly group meditation sessions are popular. "People are beginning to see the value in understanding how the mind works and spending time with themselves, and find that they are more in charge of their life as a result," she says.

Alive Wellness is also billed as a community space, offering yoga therapy and lunch-time talks from its downtown Central location. "We offer a serene space, where people can eat their lunch and listen to talks on topics ranging from breathing to emotional release." Ms Yuen believes that more people now look at how the body, mind and spirit are connected rather than just getting a medical diagnosis. "Many clients will see different physios, but overlook the mental aspect. But that's changing as people begin to take charge of their health."
Related Links
Alive Wellness
allnood.com
Pure
Pure Fitness
Pure Yoga
The Kinnet
The Warrior Academy