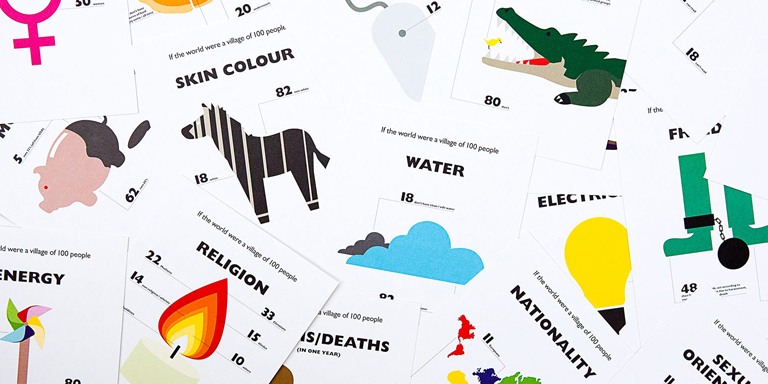 https://hkmb.hktdc.com/en/1X0A7TC9
Works Speak Louder
A young designer's thought-provoking works are setting new standards for creativity in Hong Kong.
Toby Ng is one of Hong Kong's most promising graphic designers of his generation, creating provocative works that seek to inform and challenge the way we view the world. He has won a clutch of local and international awards, including the Hong Kong Designers Association Global Design (HKDA) Awards and the New York Type Directors Club Awards this year. The designer was also named one of Perspective magazine's 40 Under 40 in 2014. The Central Saint Martin's graduate established his design firm the same year and has since created brand identities for various clients, from Hong Kong crowdfunding platform Umadx to Yau Ma Tei restaurant Kitchen Savvy.

Mr Ng has also produced some intriguing editorial work, including Catching Moonbeams, a two-volume set, which is inspired by the light of the moon, to promote local company Antalis' black, grey and silver paper, and won this year's UK Design & Art Direction (D&AD) Awards. In growing his business, the designer says his firm aims to let its work speak for itself.

How do you feel about being recognised as one of Hong Kong's leading lights in the field of graphic design?
Hong Kong is a small place compared to, say, London or Tokyo, and the design industry here is also quite small, so it's not that difficult to be recognised. Nevertheless, I hope to do something big here.

One of your projects, The World of 100, offers a graphic representation of what the world would look like if inhabited by 100 people and has been exhibited at the Museum of Modern Art in New York. What will you do with this project next?
Last year, OXFAM Hong Kong commissioned me to create something similar to The World of 100 using its own topics. They gave me some data and it will follow the same concept, but will be presented in Chinese instead of English. The audience will be primary and secondary school students, and it will launch this year.

Originally, The World of 100 comprised 22 categories, but there are now more than 60 categories, so it's on a much bigger scale. I want to digitise it as I think the project can be really huge. I'm looking for investors at the moment as I think the concept could be used in the corporate world to illustrate key data about companies.

Your newest personal project, The Parable of Jesus, delivers a contemporary take on Christian parables. Tell us about that
Like The World of 100, it employs the same simple graphical style to get the message across, and was a reaction to the unattractive Christian-related merchandise I'd encountered in religious stores. I'm a Christian, but it's not a religious thing. Anyone can relate to the parables I've illustrated, like "Don't Blindly Follow" and "Give a Helping Hand when Needed."

What's the best thing about working in Hong Kong?
It's the convenience of the city. Everything is so close and you can do anything so easily – if we need to do some printing, for example, we can go to any printing house and see their whole production set-up. Even if we want to do production in China, it's not that difficult.

How do you plan to grow your business over the next 12 months?
I currently have one designer working full-time and plan to employ another as the business continues to grow. I really want to push the business to another level this year – I don't see this company as a personal thing, and I need to cover my overheads.

To have enough – and the right kind – of business is always difficult. We don't really do any hard sell – we are just trying to do good work to attract the right clients. So far, it's all been word of mouth and we've let our work speak for itself to get potential clients' attention. Hopefully, we can appeal to a global audience.
Related Link
Toby Ng Design