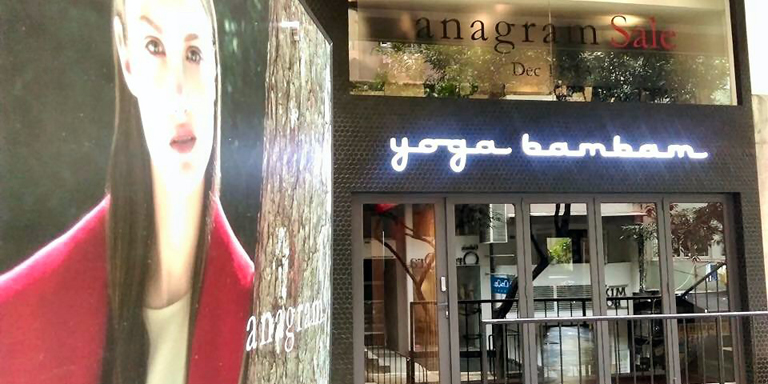 https://hkmb.hktdc.com/en/1X0A4WYE
Creative Collaborations
Hong Kong SMEs benefit from cross-promotions that make everyone a winner.
For SMEs with products to sell, gaining exposure on a budget can be a major challenge – especially in world cities where retail rents are high. But savvy Hong Kong businesses are teaming up to help each other reach a wider clientele, commonly in the form of so-called pop-up stores.

Mylène Mackay, co-founder of Barre 2 Barre, the certified BarreAmped fitness studio in Central, describes the pop-up concept as a win-win for all. "Every time we hold a pop-up, we gain at least one or two new clients," says the Philippine national, who founded Barre 2 Barre in July 2012 with business partner, Singapore-born Karen Lim, and is presently expanding to Singapore.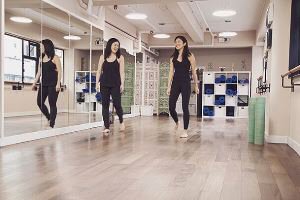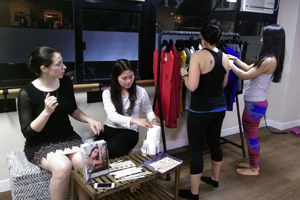 She believes the concept works so well in Hong Kong due to the city's supportive business environment.
"I've lived in many world cities, including London and Boston, and Hong Kong is the friendliest of all for start-up SMEs," says Ms Mackay, whose background is in sales and marketing for the Four Seasons hotels.
| | |
| --- | --- |
| "I've lived in many world cities, including London and Boston, and Hong Kong is the friendliest of all for start-up SMEs," | "Fellow business owners help each other, and this has enabled us to start up and grow at various stages of our business. Hong Kong is wonderful for that." |

Ms Mackay and Ms Lim met at a Pilates class in Hong Kong a few years ago, and "just clicked." They trained as Body Control Pilates teachers, and since both had enjoyed BarreAmped training in the United States, they decided to bring this method of barre fitness to Asia, opening the first certified BarreAmped studio in Hong Kong.

Understanding the value of cross-promotion for SMEs, Ms Mackay soon introduced the pop-up concept to the studio, inviting complementary businesses to showcase their wares.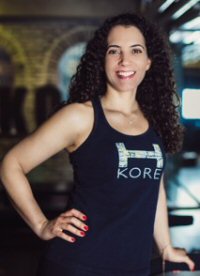 It's done on a barter basis, she explains. In December, for example, Susanna Soo brought her fashion brand, S. Nine, to the studio for a month. Ms Soo's clients were invited on opening night, to enjoy barre class at a discounted rate. In return, Barre 2 Barre's clients received a discount on their clothing purchases.

Anything But Salads, an organic food start-up in Sai Ying Pun on Hong Kong Island (which also trades online), sold some of its wares in a similar pop-up, as did yoga clothing brand Rumi Yoga Wear.

Mexico-born Vanessa Valenzuela, who co-founded H-Kore fitness studio in January 2013 with Irish business partner Vivienne Fitzpatrick, has also tapped the pop-up concept. Their studio introduced the Lagree Fitness full-body workout, which is popular worldwide, but had not previously been offered in Hong Kong. "We bought the license for the whole area [of Hong Kong]," explains Ms Valenzuela.
Helping Each Other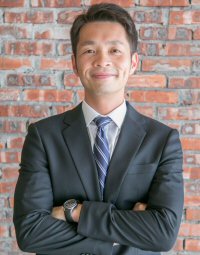 They soon realised that clients who came to class would sometimes forget to bring essential gear – so invited local brand Rumi Yoga Wear initially as a pop-up. It now sells a limited range on consignment. A similar arrangement was reached with workout gear-cum-daywear brand Hu Nu, and several other non-local brands, such as 2XU and Lululemon.

"We don't stock a lot [of product] – fitness remains our core business – but it works for everyone, businesses and clients," says Ms Valenzuela.

Hong Kong's business environment is competitive, but very friendly, she added. "We have a great relationship with other gyms and related businesses, and we all collaborate to help promote each other. That's just the way it is in Hong Kong."

Such willingness to collaborate is also spawning business growth for PopUp Angels, a company that matches businesses with available temporary space. The business was founded in June last year by former corporate bankers Kit Chan and Adrian Chan.

The partners started their entrepreneurship journey on the retail scene. Their experience running businesses – first in F&B (running a chain of takeaway outlets in Singapore), then with a gaming business, which was subsequently bought out – made them realise how daunting it can be for start-ups to commit to a shopfront lease.

"Even if the business doesn't work out, they have to honour the lease agreement," Kit Chan says. "A pop-up is the ideal opportunity for them to try out their concept without the risk."
Not Just for SMEs
PopUp Angels, which launched almost simultaneously in Hong Kong and Singapore, also places well-known brands that could, for instance, use a pop-up to launch a new line, or for a sales clearance, as was the case recently for Anagram, a ladies fashion line under the G2000 group.

"This was held on the upper floor of a yoga studio in the Soho area," Mr Chan explains. "It was a year-end sales event and the brand did not want to have large discounts within its own stores."

Their service is also popular with online businesses that can kick-start their offering by physically showcasing their wares.

The company often deals with landlords who want an empty shop filled on a short-term basis (perhaps during the quiet periods such as between Christmas and Chinese New Year). "We are very particular, and only choose spaces that are truly marketable – have high traffic and are highly visible – and are already well set-up, not a bare shell," Mr Chan adds.

For a short-term rental of say one or two months, a pop-up can rent space for up to half of the usual rate, he added.
Everyone a Winner
PopUp Angels also places clients in existing businesses, where the rental could be as low as HK$500 per day.

A music school that recently placed students at a Stanley café is one example. The students performed at the café, which gave them a live audience experience. Café patrons were entertained – which was good for business – and the music school promoted itself. "It was a win-win-win situation," Mr Chan says.

The idea is catching on. PopUp Angels is now working with a major motorcycle brand, based in the New Territories, for a pop-up in Central, which will expose its brand to a new potential buyer group.

Mr Chan agrees that with Hong Kong's supportive business environment, the possibilities are endless.
Related Links
Anything But Salads
Barre 2 Barre
H-Kore
PopUp Angels
Rumi Yoga
S. Nine