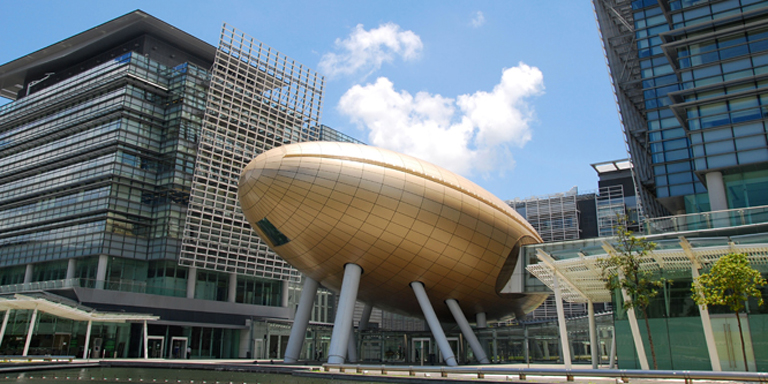 https://hkmb.hktdc.com/en/1X0A28IU
Starting Up in Hong Kong
Hong Kong is fostering a new generation of high-tech businesses through various support services.
As one of the world's leading financial centres and a choice location for regional headquarters of multinationals, Hong Kong is now focusing on nurturing a growing technology sector.

The success of countries such as Finland and Israel suggests that small economies can create innovation hubs through government partnerships with universities, industry and investors.

In a speech to the Asian Innovation Summit last December, Hong Kong Chief Executive CY Leung outlined how the city could become a "super-connector" for technology and innovation in the Asia-Pacific region.

The government is working with the Hong Kong Science and Technology Parks Corporation (HKSTP) to build technology clusters in several key sectors, notably biotech, IT, green technology and precision engineering.

According to Mr Leung, government research funding, which has more than doubled over the last decade, now totals HK$1.9 billion. In his January policy address, Mr Leung announced plans for another HK$5 billion for its Innovation Technology Fund. The government is also offering as much as HK$10 million per project to encourage corporate R&D, as well as another HK$24 million to back university start-ups.
Incubating Innovation
Businesses at the Hong Kong Science Park site now employ 11,000 people. Tenants in the park's third phase, due to officially open next year, include China handset-maker TCL Mobile, plasma lighting firm Topanga, and battery specialist Gold Peak.

The Hong Kong Science Park – initially funded by the government, but now run by an independent company – also has an incubator programme that's currently home to 160 start-ups. Another 1,000 are employed in start-ups at the design-focused Innocentre incubation hub. Another science park, TusPark, operated by Beijing's Tsinghua University, opened in Kowloon Bay in January.

There's also been a boom in the number of shared workspaces. According to Greg So, Hong Kong Secretary for Commerce and Economic Development, there are now 35 such operations, up from just three in 2010. The latest set-up to adopt this approach is Swire Holdings' Blueprint, a 1,850-square-metre workspace in Quarry Bay, where start-ups can tap the expertise of Swire executives. Another major developer, Henderson Land, is supporting the Good Lab, a dedicated start-up space in Kowloon.

According to Startbase.hk database, there are more than 400 start-ups in Hong Kong, and they are beginning to attract both cash and attention.

In January alone, WeLab – China's first peer-to-peer lending platform – received US$20 million in investor funding, while Lalamove, the company behind EasyVan transport company, collected US$10 million. In a related move, the mobile games company Animoca Brands completed a backdoor listing on the Australian Stock Exchange, with a market cap of approximately AUS$8.2 million.
Core Advantages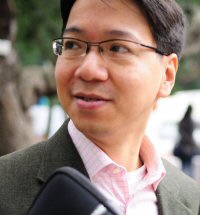 Divide, a New York-Hong Kong mobile software company, last year won second round backing of US$12 million from several high-profile investors, including Google Ventures and Qualcomm. GoGoVan, another local transport firm, collected US$10 million from social network firm RenRen.

Charles Mok, who 20 years ago, founded HKNet, one of the city's first ISPs, said the proliferation of start-ups is no surprise. "It goes back to the core advantages that people usually talk about with regard to Hong Kong – an open society, local talent," said Mr Mok. "While local IT managers might complain about the cost of staff, they're still much cheaper than in the US."

He also sees the local development as part of a wider global trend, citing the number of start-up activities underway around the world, as well as the international ecosystem that has emerged to support it. This has given start-ups the option of sourcing computing power and analytics from Amazon and selling their products through online platforms.

"Twenty years ago we paid HK$200,000 for servers and had to put ads in magazines and newspapers," said Mr Mok, who added that the biggest challenge now for early-stage companies is the "lack of a VC or funding infrastructure."
Angel Investors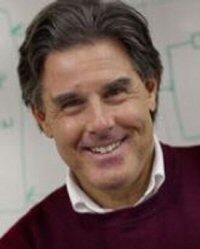 Early-stage funding sources are slowly emerging. The Hong Kong Business Angel Network last year invested HK$105 million, while local incubator, Nest, is investing in start-ups as well as nurturing them. Alibaba founder Jack Ma has also created a HK$1 billion fund to support young Hong Kong tech firms. The HKSTP is reportedly considering setting up a fund to bridge the gap between seed and first-round funding stages.

Peter Cohan, a professor at Babson College, Massachusetts, a leading US college for entrepreneur education, agreed that funding is an issue. He also believes that Hong Kong lacks "pillar" companies offering expertise or inspiration to aspiring entrepreneurs.

"Young people prefer to become bankers or professionals than start up new businesses," said Professor Cohan. "Their parents are also happier with that choice. It's a big cultural challenge for Hong Kong and one that Singapore is also having to contend with."

Christelle Ho, founder of the TopDoc healthcare platform, echoes that view, saying: "When I talk to graduates here, they typically tell me they're looking for a job in a bank or in a similar corporate environment."

She also sees a shortage of important skills in key areas, including search engine optimisation, user experience and digital marketing. "We had to basically hire people and train them from scratch," she said.
Filling the Gap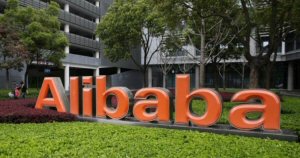 At a deeper level, there is currently only limited interest among young Hong Kongers when it comes to science and engineering, according to City University President Professor Way Kuo. Fewer people enrolled on such courses, compared to 20 or 30 years ago, he said, and the universities are not attracting the best high school graduates.

"I think it's the local culture. Hong Kong people are very innovative, but they innovate outside Hong Kong. In fact, Hong Kong invests a lot in Silicon Valley. There must be some issue about Hong Kong – smart people, a lot of money, very hard-working, but they invest outside."

Professor Cohan sees the need for something to trigger a change in the local culture. "Hong Kong has created tremendous entrepreneurial success – just not in technology, but in retail, fashion, logistics and financial services.

"While there's many different kinds of entrepreneurship, we need an Alibaba-like IPO to transform the start-up scene. If that happens, capital will flow into Hong Kong. Venture capitalists are pack animals and they hate missing out on investment returns."

For more market opportunities, please visit: http://research.hktdc.com/
Technology
Finance & Investment