https://hkmb.hktdc.com/en/1X09WFXU
Hungary: a retail and logistics stronghold in Central and Eastern Europe
Buoyed by joining the European Union (EU), Hungary has received plentiful investment from its Western neighbours, especially retail giants and logistics providers. Location plays a role here, as it is on the eastern border of the Schengen Area and can therefore play a pivotal role in the regional distribution channels of Central and Eastern Europe (CEE) countries. A popular logistics hub for goods travelling east from major European seaports and goods going west from rising manufacturing outsourcing hotspots, Hungary is becoming an increasingly important junction for traffic when it comes to CEE logistics.
International players rearrange Hungarian distribution landscape
Traditionally, Hungary's business environment has been more liberal than many other Eastern European countries. Its superior business infrastructure has enabled the country to play a leading role in trade for CEE, and accession to the EU has reinforced its solid fundamentals. Since joining the EU in 2004, Hungary has witnessed a massive influx of international distributors. Most significantly, especially in regard to the general consumer, are the retail giants from France and the United Kingdom (UK). The year before its EU entry, Hungary possessed just 6,710 retail outlets that had foreign majority ownership. This number had soared by 53% to 10,271 by 2012 and there was a corresponding upgrade and modernisation of the retail sector.
The entry of international retailers not only entailed investment into the country, but new products, a more enjoyable shopping experience and continual retail modernisation. Currently, Britain's Tesco, Netherlands's Spar and France's Auchan are not only the largest retailers in Hungary, but also among the largest employers in the country. Aside from providing Hungarian consumers value-for-money products, they are also leading innovation in the retail landscape by introducing new store formats (hypermarkets, convenience stores and discounters) and modern ways of shopping (e-tailing), in addition to employing centralised distribution, all of which have revolutionised the country's supply chain.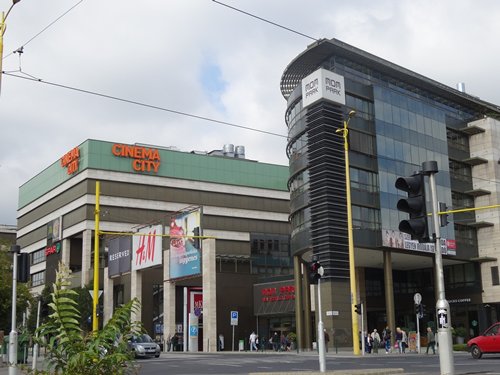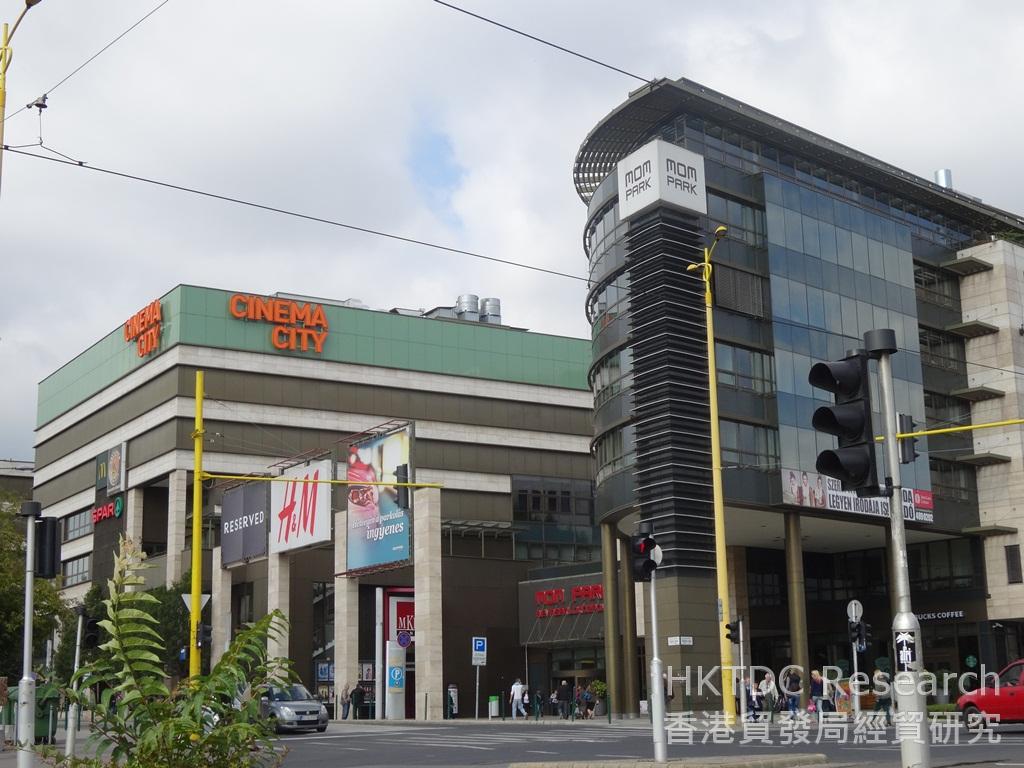 Major shopping malls in Budapest include Mammut (top), West End City Center (middle) and MOM Park (bottom)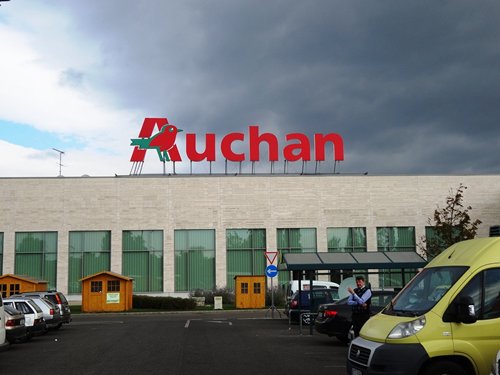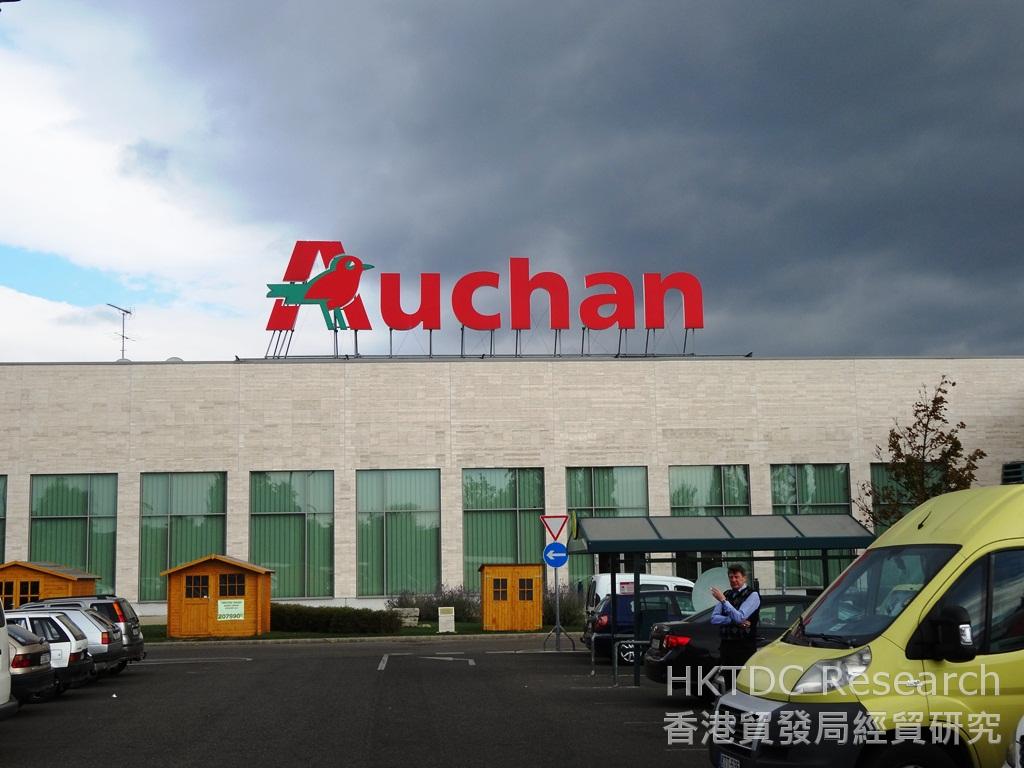 The largest retailers in Hungary include Tesco, Spar and Auchan
Given the influx of overseas players and therefore increasingly fierce competition, the Hungarian retail landscape has become relatively mature and saturated. There has also been a transformation in contemporary retail, such as retail concentration and e-tailing, which are now commonplace in Hungary. However, while many of these new developments are across-the-board, some are category-specific in Hungary.
Retail concentration, for example, is widely observed among shops selling clothing, textiles, footwear and leather goods, furniture, household and lighting equipment and electrical appliances. Meanwhile, shops selling non-necessities such as toys and games, telecommunication equipment, sporting goods, timepieces and jewellery, have been expanding over the years, largely due to rising incomes among Hungarian consumers and rising consumerism.
Evolution of Hungary's retail landscape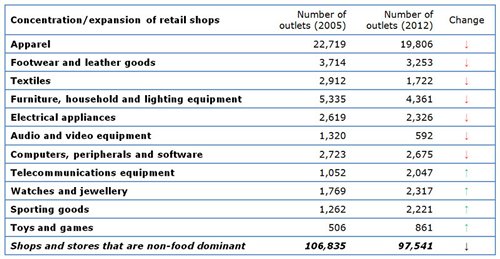 Source: Hungarian Central Statistical Office (KSH)

E-tailers, mass merchandisers and discounters gaining popularity
With approximately 1.6 million online buyers, Hungary is estimated to have 6,000 companies that offer products in the cyber marketplace. Representing almost 3% of the total retail trade in the country, online retail sales are estimated to have grown by 20% year-on-year to top HUF200 billion (US$0.9 billion) in 2013. These figures are not particularly spectacular if compared to mature European markets such as the UK, Germany or France, yet it shows how the e-tailing business in Hungary has been catching up fast, in conjunction with the country's internet penetration, which is currently estimated to be about 70% of households.
Hungary's retail sales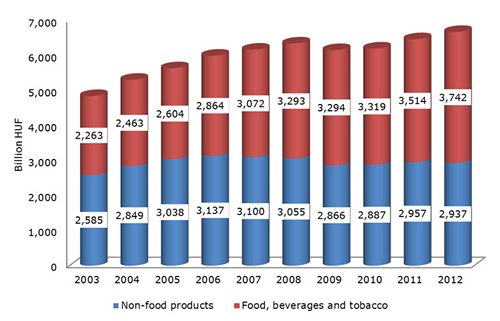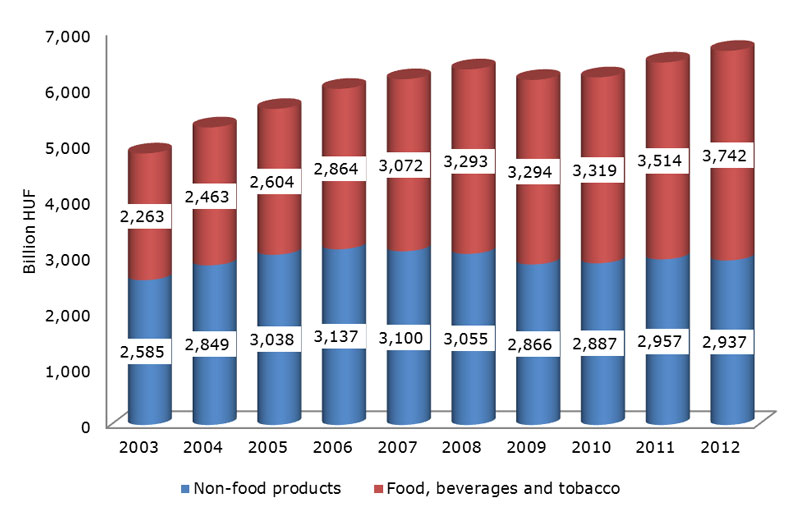 Source: KSH
Despite the fact that sales of non-food items are still lagging behind the pre-world financial crisis level (though overall retail sales have surpassed the 2008 level since 2011 due to high food prices), the habit of shopping online is increasingly taking shape in Hungary. While shopping malls are still packed during the traditional shopping seasons, it is estimated that the average online spend of Hungarians is already twice that of traditional in-store shopping. In light of this promising trend, Hungary's largest retailer, Tesco, launched its own online services in mid-July 2013, while Amazon is reportedly considering entry.
Major e-tailers in Hungary
Similar to most Western markets, free delivery, easier price comparisons, 24/7 shopping and virtually unlimited product assortments have been the major reasons for the massive uptake of online shopping in Hungary. However, unlike most mature markets, the majority of online purchases are paid for in cash or by credit cards on collection, while only 15% are made by bank transfer or credit cards online.
Product-wise, consumer electronics and video games hardware (12.6% of the total) and apparel (11.5%) are the most popular purchase categories for online Hungarian shoppers, followed by media products (7.3%) such as books, music and movies and beauty and personal care items (6.6%). With a highly developed transport infrastructure and new intermodal solutions1 in the pipeline, bulky items such as furniture and homeware, and perishable items such as food and beverages, are believed to be up-and-coming categories, too.
Online sales by category (2013)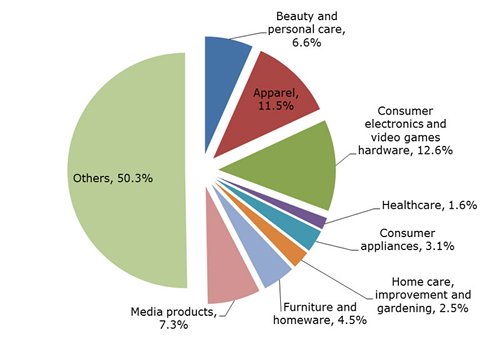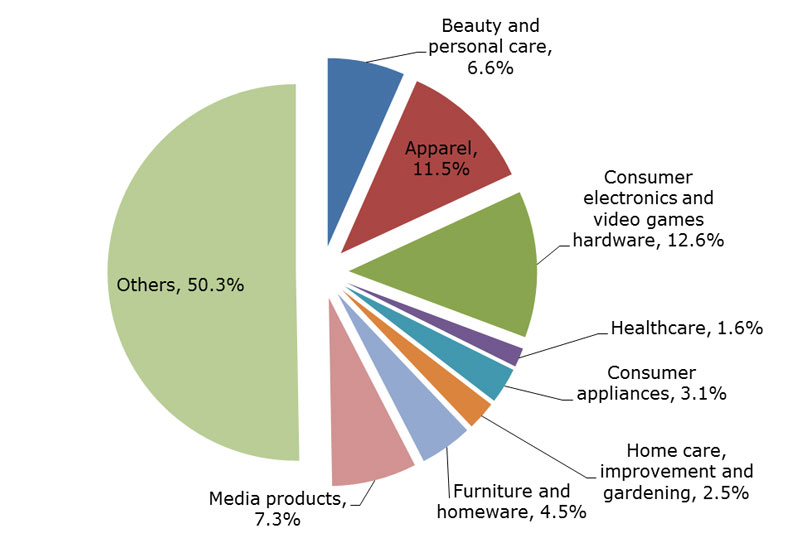 Source: Euromonitor
Aside from online shopping, mass merchandisers and discounters are gaining popularity, as the majority of consumers reined in their consumption in the early stages of economic recovery. Thanks largely to the expansion of foreign players, it is estimated that mass merchandise retailers such as hypermarkets, supermarkets and discounters account for 60% of the retail market in Hungary – a level far higher than most of the fragmented retail markets in Eastern Europe.
Regional overview of retail landscape in CEE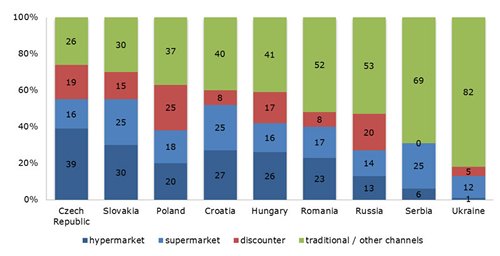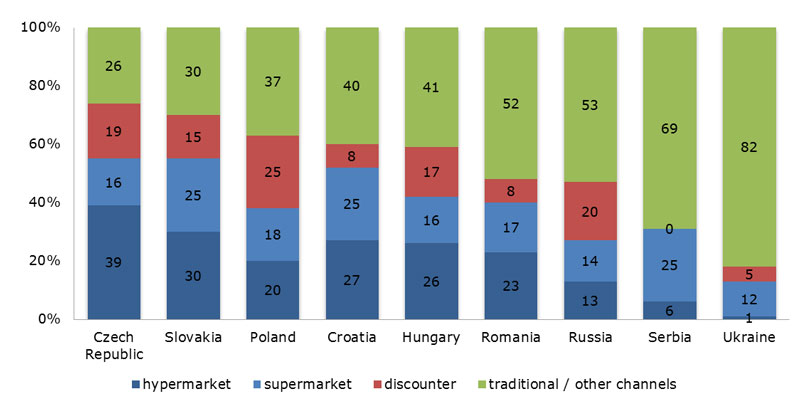 Source: GfK
During the recent economic slowdown, Hungary witnessed a continuous decline in the number of consumers across most sales channels, except for discounters, which posted mild year-on-year growth in 2012. The average Hungarian household purchased goods in just seven retail stores in 2012, while the number of visited shops per month has declined from previous years. This trend continued in 2013, and is expected to prevail for a few years into the future, meaning that mass merchandisers and discounters will be prioritised among price-driven Hungarian shoppers, alongside online comparison shopping.
Hungary's winning formula of intermodal solutions
In addition to the Hungarian retail market, the country's logistical efficiency allows international distributors, especially those from Western Europe, to make inroads into the broader CEE market via Hungary. Boasting more than 5% of GDP, the logistics sector is a key economic contributor to the health of the Hungarian economy. Close relationships with Austria, Bosnia and Herzegovina, Croatia, Czech Republic, Italy, Montenegro, Poland, Romania, Serbia, Slovakia, Slovenia and Ukraine – the "Hungarian market" outside Hungary has made the country a popular transit point for East-West intermodal freight forwarding in the CEE region, not to mention its role as a manufacturing outsourcing hot spot for electronics and ICT-related industries.
After a decade as a member of the now 28-member EU and six years as a Schengen Area country2, Hungary allows free flow of goods and traffic between member states, meaning that goods arriving from Hong Kong at seaports in Slovenia (Koper) and Germany (Hamburg/Bremerhaven) can be unloaded and cleared through customs directly on site, before loading onto trucks and trains for Budapest, without being stopped at borders on the way and undergoing further customs formalities.
Depending on the carrier, it can take from 25 to 35 days for goods shipped from Hong Kong to arrive at major European seaports such as Hamburg/Bremerhaven, Rotterdam, Koper or Trieste (Italy). Normally, after clearing customs, goods can be transported either by rail or truck from the seaport to Budapest within one day. For instance, sea cargo is usually transported by rail from Hamburg and by trucks from Koper, arriving in Budapest in one day.
Without direct coastal access to the sea and thus also to maritime trade, Hungary has overcome numerous disadvantages from the outset to develop trade with advanced infrastructure. Today, Hungary has the third highest road density in Europe, after Belgium and the Netherlands, enabling easy access to the various regions of Hungary and neighbouring countries.
On the other hand, the Hungarian rail network is also undergoing expansion and reorganisation as it focuses on modernising further. Currently, the central rail network crosses Budapest, which is a disadvantage for rail cargo freight, especially during daytime when Budapest's tracks have to cope with significant commuter traffic. To tackle this vulnerability the Hungarian government decided on 27 February 2013, to build a ring rail bypassing Budapest.
With a completion date set as the end of 2017, the 113km-long, double-track, freight-only bypass ("V0 rail ring") will accommodate speeds of up to 160km/h, connecting Tatabánya (northwestern Budapest) and Cegléd (southeast of Budapest). As the most major railway construction project in the country since 1912, the V0 rail ring is a huge development for the Hungarian logistics industry, shortening the land leg for shipping of goods across Hungary to one day, as opposed to the current four to five days.
Given the growing volume of products arriving from Asia, more than 30 modern logistics and warehouse parks of approximately 1.3 million square metres have been developed within a 30km radius of Budapest, primarily along the M0 ring road, in order to facilitate the use of intermodal solutions for distribution within Europe. This has encouraged many international logistics companies such as DHL to set up distribution centres nearby, providing services to manufacturers such as Huawei and ZTE, targeting not just the Hungarian market but the CEE region as a whole.
As one of the largest intermodal logistics centers in Hungary and CEE, and an arrival point for most block trains from/to seaports, Budapest Intermodal Logistics Centre (BILK) accounted for 52% of the Hungarian market for intermodal logistics (69% in the Budapest area) in 2012. With increased capacity in 2011 and the ongoing expansion plan, BILK will be a good partner for Hong Kong traders sending goods to Hungary.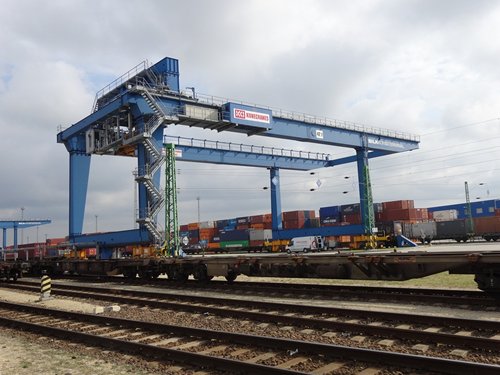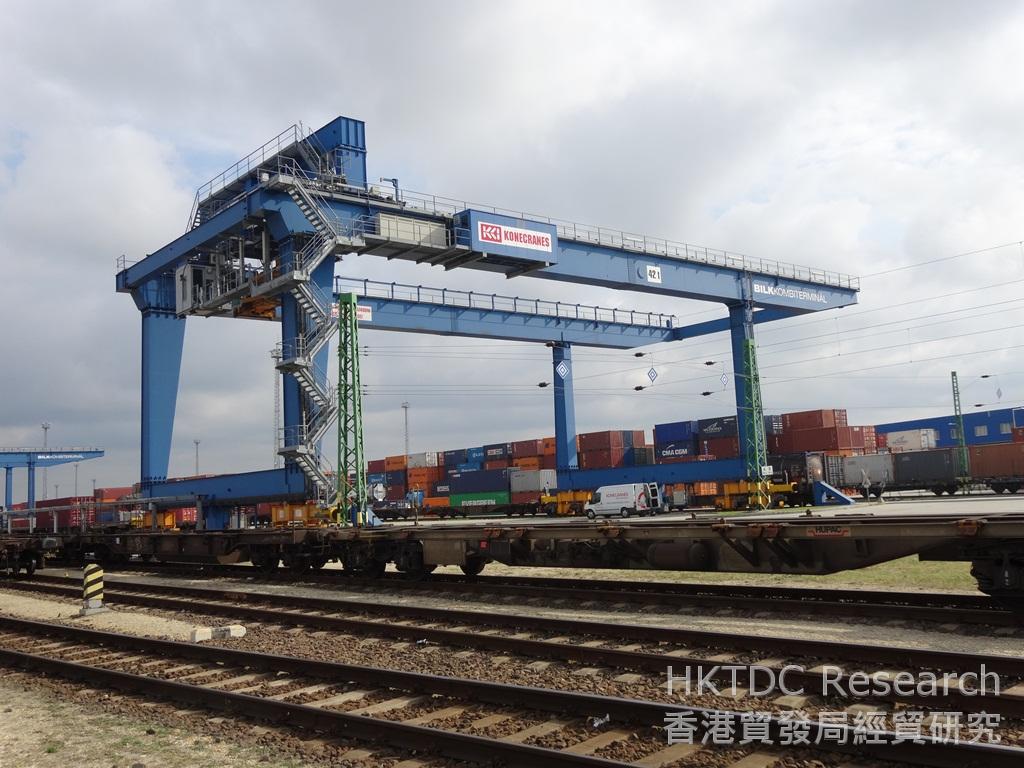 Budapest Intermodal Logistics Centre (BILK) is one of the largest intermodal logistics centres in Hungary and Central Eastern Europe
Together with its excellent railway connections to Asia – including the 11,179km-long Chongqing-Xinjiang-Europe railway linking Chongqing with Duisburg, Germany via Kazakhstan, Russia, Belarus and Poland – Hungary will continue to play a leading role in terms of regional distribution in CEE, allowing Hong Kong companies to reach CEE consumers who are living far away from the sea coast, and in a timelier manner.
While it may take a while for the practice of shipping consumer goods between Asia and Europe by rail to reach fruition, especially when faster rail transport commands a 20-30% cost difference over sea freight, it is estimated that a 1% shift from sea transport could double the volume of rail transport to/from Asia.
Hungary's rail connection to the Far East
Note: Záhony, located on the northeastern Hungarian-Ukrainian border of Hungary, is regarded as a major dry port in Europe and a "gateway to the East."
Source: Hungarian Investment and Trade Agency
Further deepening of economic and/or customs cooperation in CEE (eg. The Customs Union of Belarus, Kazakhstan and Russia) and key transportation developments in Western China are poised to enhance Eurasian trade flows, providing a rosy outlook for Hong Kong traders. Meanwhile, the trend of relocating manufacturing from Asia to Eastern Europe may also be favourable to the development of rail transport, which improves flexibility in handling inventory and shipping bulky parts and components required to meet quick orders.
Related information: Hungary infographics
---
1 Intermodal logistics refers to the transport of freight in an intermodal container or vehicle, using multiple modes of transportation.
2 Hungary joined the Schengen Area on 21 December 2007. Today, all EU countries, except Bulgaria, Ireland, Romania and the UK, are members of the Schengen Borders Agreement, while non-EU Schengen members include Iceland, Norway, Switzerland and Liechtenstein.
Hungary
Eastern Europe