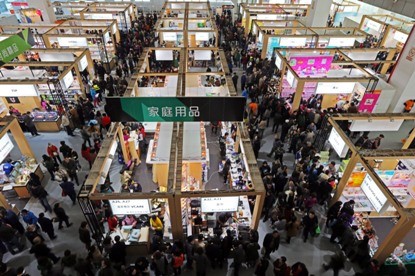 Chic HK, Guangzhou
Date
9-13 January 2020 (Thursday - Monday)
Country / Region
Guangzhou, Mainland China
Venue
Nan Fung International Convention & Expo Centre
Address
636 Xingang E Rd, Haizhu Qu, Guangzhou Shi, Guangdong Sheng, China
Participants
Admission Policy: An admission policy applies. The principles of the Policy are based on promotion of brands and original design.
Product Categories: Food, Fashion & Fashion Accessories, Cosmetics, Jewellery & Watches, Gifts, Houseware, Healthcare and Wellness
Condition of Participation:
Applicants must be a Hong Kong-registered company with substantial business operation in Hong Kong.
The applicant must own, or is an agent of the brands to be exhibited.
The organiser reserves the right to decline any application that does not meet the requirements.
Travel and shipping arrangements:
HKTDC will appoint an official travel agent and a forwarding agent to provide services to exhibitors at their own cost.
Participation Fee
15 sq.m. booth - *HKD 34,650* / HKD 38,500 (Normal rate)
30 sq.m. booth - *HKD 69,300* / HKD 77,000 (Normal rate)
45 sq.m. booth - *HKD 103,950* / HKD 115,500 (Normal rate)
60 sq.m. booth - *HKD 138,600* / HKD 154,000 (Normal rate)
90 sq.m. booth - *HKD 207,900* / HKD 231,000 (Normal rate)
120 sq.m. booth - *HKD 277,200* / HKD 308,000 (Normal rate)
Raw spaces (min. size:45sqm) - *HKD1,305/sqm/ HKD1,450/sqm
*Early-bird rate – completed application form with payment received on/before 30 June 2019)
Organiser
Hong Kong Trade Development Council
Contact Information
Mr. Kalson Ho
Tel: 2584 4439
Email: kalson.cw.ho@hktdc.org