During the COVID-19 pandemic, bottles of hand sanitiser have become ubiquitous in Hong Kong homes, offices and handbags. Sales have surged since the outbreak began in early 2020 and the Asia-Pacific hand sanitiser market is expected to expand at a 14.4% compound annual growth rate between 2020 and 2026, according to KBV Research.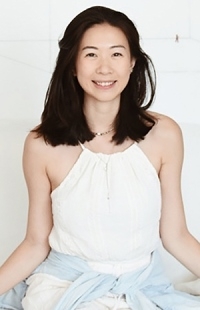 While effective at keeping germs at bay, many sanitising gels and sprays smell strongly of alcohol and leave hands feeling dry. Hong Kong-based start-up Milos spotted a gap in the market for a scented sanitiser that moisturises hands and also comes in a well-designed container.
The company's Creative Lead, Jen Hui, said that a 2019 trip to the island of Milos in Greece inspired her choice of name. Each of the four sprays in the sanitiser range – Aqua, Baby Powder, Floral and Amberwood – took inspiration from aspects of the trip. Aqua, for example, pays tribute to the Aegean Sea, while Baby Powder was inspired by the heady scent of bougainvillea.
The pandemic underlined the need for a brand like Milos. "I was sanitising my hands every day, and my partner and I wanted to design a product that people would be willing to put in their bag as an essential everyday item," Ms Hui said. Presented in a small circular bottle designed to slide easily into pockets and handbags, Milos hand sprays will be made available in reusable glass bottles later this month.
Why did you choose to manufacture in Hong Kong?
We wanted to minimise our carbon footprint so looked for a lab we could work with in Hong Kong. We were also nervous about meeting the minimum order quantity required by some of the factories in Mainland China. We eventually found a lab at the Hong Kong Science & Technology Park that was willing to work with us. We started off with a very small amount, and they helped us fine-tune the colour and the recipe. As the product is produced in Hong Kong, we can ensure the quality, which would be more difficult to monitor if it was produced elsewhere.
Why are you adopting reusable glass bottles?
We received quite a lot of customer feedback and they said they'd like the bottle to be reusable, so our new bottles are made from recyclable glass. One bottle is larger in size and can be refilled. We have the prototype already and the glass bottles should be launching around April. It was quite hard to find a bottle that was small, light and transparent, as many glass bottles are heavy or breakable. With refillable bottles, it's easier to fulfil smaller orders, too.
Where can people buy your sprays?
Most of our sales come from the website and our Instagram account. We've done some pop-ups too, including one in Central and another in Causeway Bay. In terms of B2B, we've held workshops for businesses who can create their own colours and scents for the sprays. We've also helped clients print their logos on the spray bottle.
Which of the sprays sell well?
Baby Powder and Aqua are our best sellers, and we plan to extend the range with more scents soon.
As you manufacture in Hong Kong, are you keen to work with other local businesses?
Yes – we've recently collaborated with [Hong Kong beauty app] BeautyFact, and that really boosted our sales earlier this year. We're keen to collaborate with local artists as we're considering adding some fun elements to our packaging and printing something on the bottle that reflects the different colours and scents of the product.
What do you like about doing business in Hong Kong?
Hong Kong people are open to new products and willing to try, even if it's a small local brand like us. They are also very trusting.
How do you expect health and beauty trends to develop in the coming year?
I think the eco-friendly trend will continue, as will the focus on health awareness. Many of my friends are now doing yoga and paying more attention to their bodies and health. They also read ingredient lists before purchasing beauty products, checking out the ingredients online one by one. That's why we wanted to have all the ingredients listed out on the Milos bottles.
Would you like to open a store, or supply to stockists?
I prefer to keep the business small, as a shop is hard to maintain, rent is very expensive, and we might have to up our prices [to reflect the rental costs]. We'd rather organise some pop-ups and work on getting some stockists.
You ship only in Hong Kong. Would you like to take Milos overseas?
Yes, but alcohol-based products are very hard to ship. We're trying to apply for some certificates so we can do this, but we're also conscious of our carbon footprint.
What are your plans for 2022 and beyond for the business?
We'd like to release some products that are scent-related like reed diffusers or clothing sprays. But, as with our [hand sanitiser] sprays, we'll keep it natural and not include too many ingredients in any new products.
Related link
miloscare.com