The seven-day annual festival of literature, the HKTDC Hong Kong Book Fair, along with the Sports and Leisure Expo and World of Snacks, remained a fixture for many Hong Kong residents throughout the COVID-19 pandemic and returned in full force this year, with nearly one million visitors.
The fair's appeal stretched well beyond Hong Kong, drawing exhibitors and visitors not only from Hong Kong and Mainland China, but also overseas. Families and book lovers streamed into the Hong Kong Convention and Exhibition centre during the weekend where children enjoyed the three events to mark their summer holiday.
Participating booksellers have greatly benefited from the reopening of borders and resumption of international travel, as well as the distribution of consumer coupons, and they expect their sales to be better this year than in previous editions.
Authors speak up
During seminars on the first day (Wednesday 19 July) of the fair, now in its 33rd edition, two British authors who have spent many years in China both described what led them to publish books for children and young people.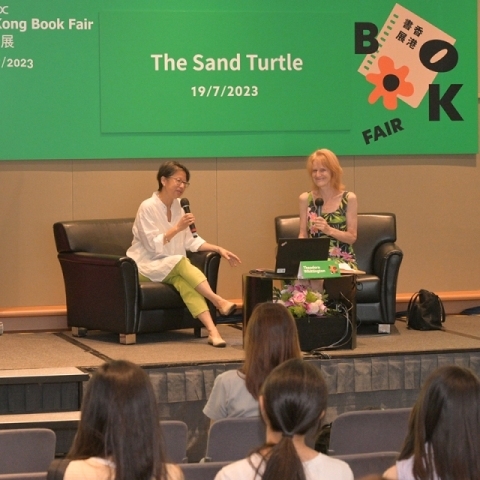 Ms Theodora Whittington, who wrote the children's book The Sand Turtle, told the seminar that she had moved to Beijing with her husband, where there she found few options to practice as a barrister. She immersed herself in the local art scene, learning Chinese ink-brush painting. Her interest in children's book illustration and the environment led her to write about a boy who digs up a turtle in the beach sand - and tries to rescue it from the incoming tide, only to realise that turtles swim!
In Hong Kong, my home - a place to chase our dreams author Ms Jane Houng, who has been in Hong Kong since the mid-1980s, said a lot of research went into her book, which was all about a 13-year-old boy growing up in 1970s Hong Kong.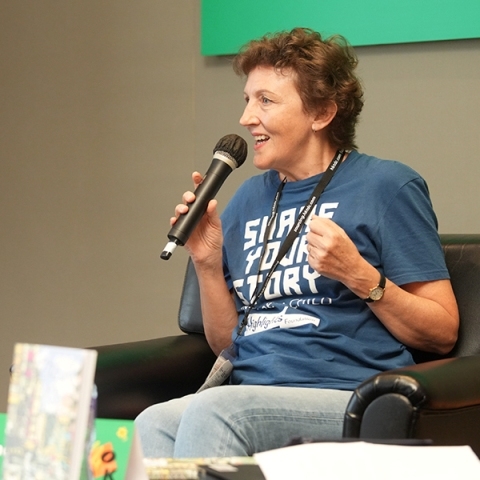 "It was my first bite at historical fiction so did have to do research. I found it relatively straightforward because of internet. I could find photos, videos, interviews and trace people who had been teachers at the time.
"My husband arrived here in 1976 and was not a teenager at the time but was in the music business and had many anecdotes to share."
Cultural draw
Explaining her motivation, she said: "Why did I write it? I taught for many years at a local school and have great interest in Chinese history and culture. I recognise that the 1970s was a period in Hong Kong when there was a lot of optimism and a lot of changes – societal and economic. We had an international port and people from all over the world came to make money while many people from Mainland China came to make a new life."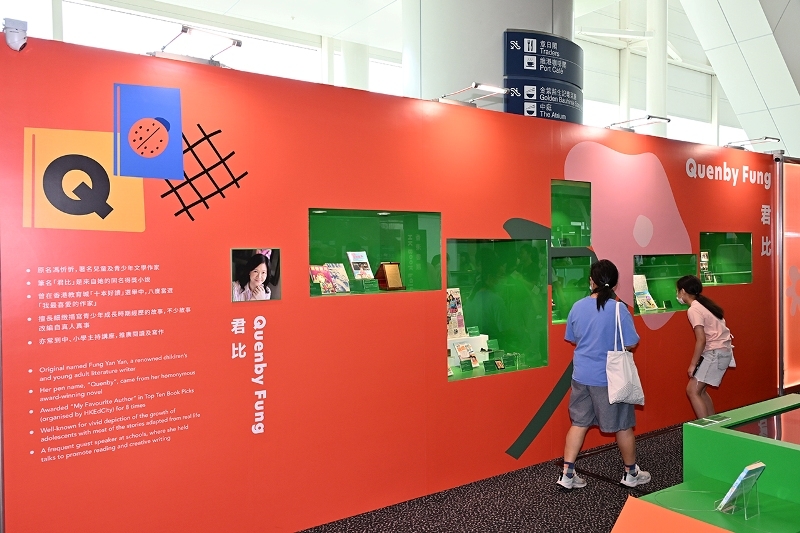 Among the many Chinese-language authors addressing fair seminars, Ah Nong took up the subject Children's Literature Endures, and pointed out that the Ming Dynasty classic Journey to the West, one of the four great works in Chinese literature, was not written for children but the novel was loved by many children and teenagers nevertheless. The novel remains a favourite theme for stage and film productions.
Ah Nong described Journey to the West as "China's first children's literature that is not children's literature" and ascribed the appeal to the surreal and imaginative plots, heroes, rebellious behaviour, naughty personalities - despite respect for the master's attitude and the goal of accomplishing great tasks. "These characteristics are actually a kind of education for children and young readers."
Wynners look back
This year marks the 50th anniversary of pop band The Wynners, contemporaries of The Beatles, and five members of the legendary Chinese pop music band also appeared at the Book Fair, addressing the seminar Wynners 50 from the Beginning to the Present, recalling memories for music fans. The "Five Tigers" of Wynners said they had remained united over the half century. The secret lay in mutual tolerance, and the overall situation in everything. They also expressed enjoyment in bringing positive energy to music fans through music.
Mainland writer Mr Luo Zhenyu, a knowledge celebrity who has amassed and online and print audience amounting to tens of millions of online and offline audiences, discussed his philosophy and fielded questions from the audience on the topic of Personal Survival Strategies in the Era of Great Change.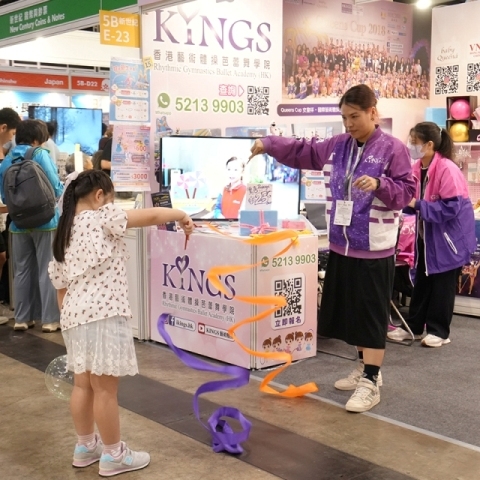 Mr Luo was overjoyed by the enthusiastic response to the lecture. "This time I not only felt the enthusiasm of book fans, but also saw how well-organised a book fair of such a large scale can be. It opened my eyes. This kind of meeting is not only interesting for us, but also necessary. Because everyone needs the dissemination of knowledge, and people like us who are in the field of knowledge services, the most fearful thing is that you lose the connection with users.
Ensuring all family members will have a nourishing and healthy day, the Book Fair runs concurrently with the World of Snacks and HKTDC Hong Kong Sports and Leisure Expo.
Related links
HKTDC Hong Kong Book Fair
HKTDC Hong Kong Sports and Leisure Expo
HKTDC World of Snacks