As Hong Kong reopens its doors to Mainland China and the world at large, the Hong Kong Trade Development Council (HKTDC) will roll out a full season of global trade fairs and conferences, coupled with a plethora of overseas promotions, to create opportunities for the Hong Kong, mainland and international business communities.
The HKTDC also welcomes the further relaxation of quarantine measures announced by the Hong Kong SAR Government on Thursday and will work together with the Government to attract mainland and overseas business people to return to Hong Kong and accelerate Hong Kong's commercial and trade development.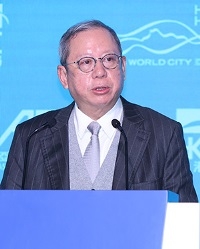 HKTDC Chairman Dr Peter K N Lam said: "As travel between Hong Kong and Mainland China and the world has resumed, we are delighted to experience the vitality of our events last week, which welcomed international business leaders from some 100 countries to participate physically and online. Looking ahead, we will align our strategy to support the Hong Kong SAR Government's policies and the 14th Five-Year Plan to reinvigorate the city's economy, and have prepared a full programme of fairs, conferences, overseas promotions and support activities throughout the year, giving full play to Hong Kong's unique advantages of being backed by the motherland and connected to the world. We also aim to reinforce Hong Kong's role as a global business hub and help international, mainland and local businesses connect and succeed."
Having successfully concluded several major events, including the Asian Financial Forum (AFF) and fairs focused on toys and games, babies, stationery, and wine and spirits that welcomed business people from some 100 countries, the HKTDC's strategy for 2023-2024 will support the Hong Kong SAR Government's policies to strengthen the city's economy and its status as a global business hub, while integrating Hong Kong further into national economic development.
Connector role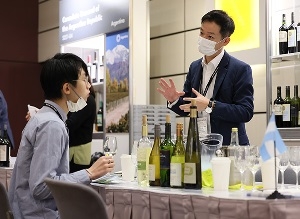 The first key focus for the HKTDC will be helping Hong Kong attract investment and talent by creating opportunities that bring international and mainland companies to do business through the city.
With the Hong Kong-mainland border reopening, the HKTDC will focus on opportunities arising from the 14th Five-Year Plan. It will also leverage Hong Kong's role as an international financial and trading hub to attract global companies to do business via the city.
The HKTDC will mark the Belt and Road Initiative's 10th anniversary by enriching the content of this year's Belt and Road Summit.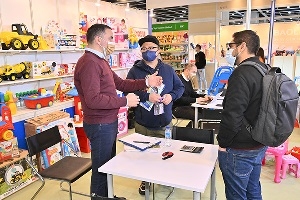 The HKTDC will promote Hong Kong's role in the Guangdong-Hong Kong-Macao Greater Bay Area (GBA) e to both the mainland and overseas markets with its GoGBA programme and Guangdong-Hong Kong Cooperation Week in May, featuring SmartHK in Guangzhou and ChicHK in Shenzhen as anchor events.
To attract more overseas companies to do business via Hong Kong, overseas missions led by Hong Kong SAR Government officials and sector-based China Overseas Investment (COI) missions will be organised. The HKTDC will enrich its deal-making work through major conferences, including AFF, Belt and Road Summit and other industry events, to facilitate tripartite cooperation between Hong Kong service providers, mainland investors and overseas project owners.
Spread the message
The second key focus will be telling Hong Kong stories to overseas business communities through the HKTDC's network of 50 offices worldwide and 47 Hong Kong Business Associations.
The focus will be on key regions within the Association of Southeast Asian Nations (ASEAN) and Regional Comprehensive Economic Partnership (RCEP).
The long-awaited overseas mega promotion, Think Business, Think Hong Kong, will be held in Thailand in July to promote the Hong Kong brand together with the Hong Kong family of organisations, while other seminars and webinars will be held in other markets around the world. The HKTDC will also organise Hong Kong pavilions at major expos and fairs, such as China International Fair for Trade in Services in Beijing, CIIE in Shanghai, China International Consumer Products Expo in Haikou (Hainan Expo), Consumer Electronics Show in Las Vegas, Nuremberg International Toy Fair and MIDO Eyewear Show in Milan.
Pillar industries
The third key focus will be to reinforce pillar industries and develop emerging industries in Hong Kong by promoting opportunities in tech and innovation, medical and healthcare, and sustainability and integrating these into our pillar industry events.
In addition to supporting year-round sourcing with HKTDC's EXHIBITION+ model and Click2Match digital service, the HKTDC will consolidate the tech-oriented fairs in April and launch the new Business of Innovation and Technology Week with the inaugural InnoEx, replacing the International ICT Expo. We will also strengthen BIP Asia Forum's focus on intellectual property to help commercialise and expand technology advancements.
An expanded version of International Healthcare Week, integrating the Asia Summit on Global Health and Hong Kong International Medical and Healthcare Fair, will be held in May to reinforce Hong Kong's position as a premier medical and healthcare innovation and investment platform.
With Eco Expo as the anchor event, the HKTDC will expand the promotion of sustainability across other platforms by highlighting the theme at major conferences and trade fairs, launching an ESG track under the Transformation Sandbox (T-Box) SME support programme and other platforms.
In addition, the ESG track will be featured at major industry events, including AFF, Asian Logistics, Maritime and Aviation Conference and more.
Enterprise support
The fourth key focus will be to support enterprises, especially SMEs and start-ups, with year-round support programmes.
The HKTDC will continue with its Support Scheme for Pursuing Development in the mainland to help Hong Kong companies operating in the mainland, with T-Box for Hong Kong SMEs, GoGBA platform for Hong Kong and international companies tapping the GBA market, Start-up Express for start-ups as well as with Design Gallery to promote local brands and designs.
The younger generation will also be able to expand their horizons by joining the Trade Ambassador Programme (TAP) to learn about Hong Kong's different industries and opportunities, especially in the GBA.
The HKTDC remains committed to connecting businesses with opportunities via Hong Kong, promoting the city's advantages to the global business community and strengthening its role as a world-class business hub, and a two-way investment and trade platform for GBA, ASEAN and RCEP.
Related link
HKTDC