Hong Kong SAR Chief Executive John Lee delivers the Policy Address.
In his wide-ranging second Policy Address, Hong Kong Special Administrative Region (Hong Kong SAR) Chief Executive John Lee highlighted trade, intellectual property and SMEs.
The Hong Kong Trade Development Council (HKTDC) welcomed the 2023 Policy Address, which also presented comprehensive measures encompassing people's livelihood, talent and youth development. It addressed challenges and opportunities Hong Kong faces, aiming to reinforce its competitive advantages, integrate into national development and serve as an international hub connecting global markets.
Dr Peter KN Lam, Chairman of the HKTDC, said: "The Policy Address highlights a diversity of forward-looking and innovative measures across key areas, such as economic growth, business and investment attraction, infrastructure planning, and the development of the cultural and creative sectors. The comprehensive plan ensures that Hong Kong leverages its 'eight centre' advantages and supports and integrates into national development, while creating strong impetus for economic growth and enhancing its competitiveness."
The Policy Address stated the Government would leverage Hong Kong's advantages in professional services to develop the city into a regional IP trading centre. The HKTDC fully supports measures to promote IP developments in Hong Kong, such as the latest amendments to the Copyright Ordinance and implementation of the patent box tax incentives.
The HKTDC will commission a consulting firm to research IP trading prospects for Hong Kong's creative industries, optimise the Asia IP Exchange (AsiaIPEX) and further promote IP-related cooperation.
The HKTDC will also enhance its major international IP events, such as the Business of Intellectual Property Asia Forum, Hong Kong Book Fair, Hong Kong International Film and TV Market (FILMART) and Hong Kong International Licensing Show, by working with industry players and providing business matching activities and professional services.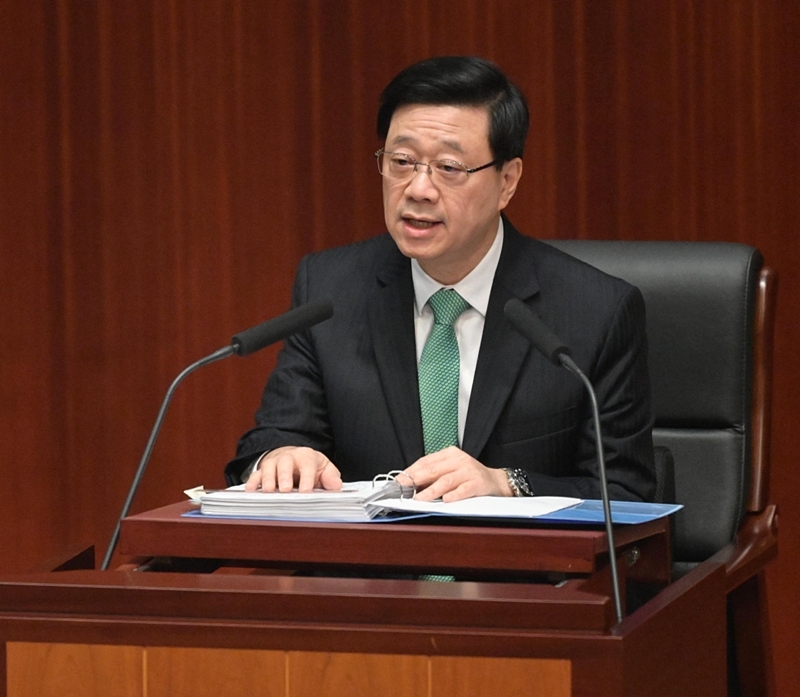 The HKTDC supports the Government's push for the continuous development of SMEs and welcomes the launch of E-commerce Easy under the Dedicated Fund on Branding, Upgrading and Domestic Sales, enabling SMEs to implement e-commerce projects.
The HKTDC has been actively promoting Hong Kong businesses' engagement in e-commerce through its Transformation Sandbox (T-box) business support programme and Digital Academy, year-round services that accelerate SMEs' digital growth and transformation.
The Policy Address outlined the Government's intention to continuously promote the development of the convention and exhibition (C&E) industry. Expanding C&E facilities and raising C&E space play a pivotal role in reinforcing Hong Kong's role as an international C&E as well as trade hub.
In regard to strengthening trade promotion efforts in emerging countries along the Belt and Road, the HKTDC will continue to leverage its global network, which already covers extensive Belt and Road markets.
The HKTDC will incorporate more silver economy elements into its business platform, such as the Asia Summit on Global Health, Hong Kong Electronics Fair (Spring and Autumn) and Hong Kong International Medical and Healthcare Fair, to enhance the promotion of relevant products and services, help enterprises tap into the market and strengthen Hong Kong's role as an international trade hub.
The creative industry remains a driving force for Hong Kong's economic growth. The HKTDC applauds the measures that strengthen support for the cultural and creative industries, including injecting more funds into the Film Development Fund and CreateSmart initiative, launching the Filming Financing Scheme and Hong Kong-Europe-Asian Film Collaboration Funding Scheme and increasing cultural exchanges.