Hong Kong people have an abundance of creativity, which is being manifested as start-ups continue to grow steadily across different sectors. The city has recently seen an enhancement in its incubation programmes and support systems, allowing nascent Hong Kong businesses to flourish.
To encourage more youngsters to enter the creative industries and help them turn their ideas into products and brands, the Hong Kong Trade Development Council (HKTDC) and Hong Kong Design Institute (HKDI), a Vocational Training Council (VTC) member institution, co-arranged the Incubation Programme and Mentorship Programme between December last year and February this year. The programmes included a series of informative workshops aimed at boosting local students' creativity and entrepreneurial skills so they can develop their own designs and stay competitive in the market.
Support for start-ups
The Incubation Programme and Mentorship Programme included 10 practical workshops for 80 participating students who were encouraged to unleash their creativity and hone their entrepreneurial skills to help them stay ahead of the game.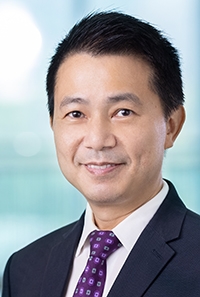 Dr Dominic Chan, Founder and CEO of management consulting firm Decisive Consulting Limited, was a speaker at the Incubation Programme. He believes there is a very encouraging atmosphere in Hong Kong that supports start-ups, and that the young generation of entrepreneurs benefits tremendously from training and assistance provided by the government, industry, academia and research institutes.
"The entrepreneurship scene in Hong Kong is very different from 20 years ago," Dr Chan said. "First of all, the market condition is now more favourable. There are more people entering the start-up industry and a variety of stakeholders backing the entrepreneurs, including the government, business and education sectors. Incubators also play an important role in assisting the start-ups.
"Second, there exist global standards for technology platforms such as smartphone operating systems and social media platforms. This presents the younger generation with more tools to start their own businesses at relatively low cost. However, this also means they face more fierce market competition."
Dr Chan thinks the students who joined the programme demonstrated outstanding creativity but need to brush up on their business knowledge and skills when starting their own business.
"In the business world, you need to be creative and able to target the market pain points at the same time. Realising a creative business idea is always challenging. Before diving into the commercial world, they may want to team up with other suitable entrepreneurs and seek advice from experienced professionals."
He said participating students were very engaged during the workshop and worked diligently on the various problems and tasks he set them. "They demonstrated their creativity during group discussions and presentations. Some of the students did exceptionally well," he said.
Dr Alex Lau, Partner at Hong Kong Intellectual Property Advisory Services Ltd (IPAS), also offered his encouragement to students. "They might be students and not SMEs [small and medium-sized enterprises], but getting a head start through this incubation programme allows them to learn about intellectual property rights at an early stage," he said.
"HKDI students have very good ideas on comics, illustrations and even animations. This shows that Hong Kong isn't short of creative talents. The key is how to transform these creative students into SMEs. Due to their limited business management knowledge, they will need help in seeking suitable teams and commercial partners."
Incubation programmes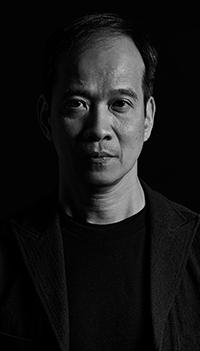 To find the best advertising and creative talents, KK Tsang, Founder of marketing services group The Bees, initiated a support scheme – the Start-up Incubation Programme – in 2019. Students have just five minutes to present advertisement plans with the winning team awarded as much as HK$1 million to bring their ideas to life.
Mr Tsang said: "A lot of large enterprises have their own training programmes, but the focus is firmly on training, whereas we provide the resources and capital to discover and nurture potential bosses. For example, we gave HK$600,000 to the winning team in 2019. This allowed them to set up an advertising agency specialising in social events. They are running the business well. We intend to keep investing to discover new talents in the creative industries."
He also praised the endless creativity of HKDI students who took part in the incubation programme.
"They are creative and have a strong social awareness. They understand what is needed in the market. For example, some students proposed this concept of trendy seniors which stemmed from the ageing population. Since they are still students, their business concepts might be relatively crude, though this can be nurtured. No matter someone's age, they can choose to work or start their own business."
Mr Leung explained that starting a business on your own is generally more difficult, carries higher risks and the return is often an unknown.
"Even if you want to start your own business, it might be worth asking yourself 'Why start a business?'. Also, look out for a suitable entrepreneurial team that can assist so you won't be left fighting alone. Lastly, make sure you have a basic understanding of finance as starting a business requires more than just creativity. You need a certain level of business skills."
Global creativity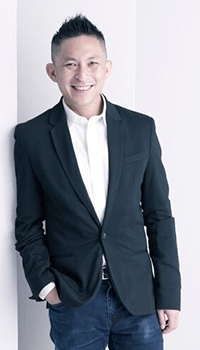 Rudi Leung, Founder and Director of creative agency Hungry Digital, described how to make an impression in a competitive business environment. Referring to the advertising industry, Mr Leung said a good advertisement is one that can clearly communicate a message to consumers.
"There are a lot of factors when defining if an advert is a good one. Many people will think you'll have to be exceptionally creative. The purpose of advertising is essentially to help a client clearly convey a message to target consumers about their brand or service. Its success also depends on whether the advert can help a client improve its image and increase sales."
For students or start-ups who are interested in creating advertisements, Mr Leung suggested they set their sights further ahead.
"Participating students were all eager to ask questions. This is valuable. I've also been reminding young people who plan to enter the advertising industry to develop different interests. They need to read more, learn more about the people and affairs in this world. The digital era is one where there is information overload. While it is useful to learn from platforms like Google or Facebook, it is best to start with first-hand information. The best way to equip yourself is to self-study and then work up the courage to try and apply what you have learnt."
Outside the box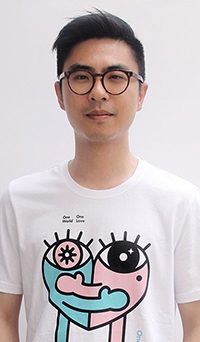 Ken Lo, Founder and Creative Director of BLOW, a Hong Kong design studio, suggested students grasp each problem-solving opportunity during the design process.
"Every time you design, you are put through a thought process. Back then, I didn't have 3D or 4D technical support when I was creating. Yet it didn't prove too difficult when I had to create a three-dimensional design. All that was required was to start with a 2D sketch and then outline the three-dimensional diagram before making the actual product. What's important is to never let existing boundaries limit your creative mind."
Mr Lo admitted designers may hit a bottleneck in seeking creative inspirations. That's why there is a need to find ways to stimulate creativity. "You'll never be without creative ideas. As long as you take a piece of paper and scribble different key words, you'll still be inspired through association and thinking. Even when my clients doubt or criticise my work, I'll take their feedback on board and restart my creative journey. I need to produce more outstanding designs to attract clients and gain market recognition."
Reputation through art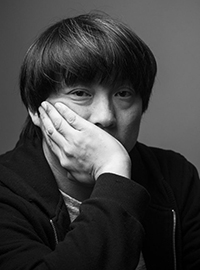 Hong Kong comic artist Kong Kee has always aspired to become an illustrator. His distinctive style led to popular creations such as Ding Ding Penguin, Pandaman and Dragon's Delusion. Hong Kong does not lack animation talents, but there are few local productions, he said. This makes it hard to cultivate readers or viewers' interest in local animation.

The artist decided to take the lead and release animation works of interest to the public. "A way in which members of the public can experience art is through comics. Comics remain an art medium. [Their] subject matter and form are not restricted, so during the creative process it is key to position yourself and illustrate any links your work has with the surrounding environment."
He hopes young people can better equip themselves while they are still in school, such as by learning a foreign language.
"Many countries have artists who come from all parts of the world. We don't need to be limited to Hong Kong when we create. Besides taking part in markets, students should also expose themselves to different art events and exhibitions and try to sell their own works through various channels. Use art as a medium to reach out to local and overseas audiences."