The sharp rise in business activity after the Hong Kong-Mainland China borders reopened has brightened exporter sentiment in Hong Kong and moved the mainland economy into top spot for trade prospects.
The HKTDC Export Index grew 9.3 points to 39.0 in the January-March quarter this year, with full benefits of the border reopening expected to materialise in coming months.
The first-quarter export survey by the Hong Kong Trade Development Council's (HKTDC) Research department showed that almost all respondents (98%) reported positive impacts from the gradual resumption of normal cross-border travel since early January, especially from the more flexible and frequent business travel and cross-border engagements.
More than one-third of the exporters (36.5%) would increase shipments through Hong Kong after cross-boundary land cargo transport was normalised, driven primarily by end-user requests and a preference for storage, sub-packaging and processing to be done in the city.
Business revives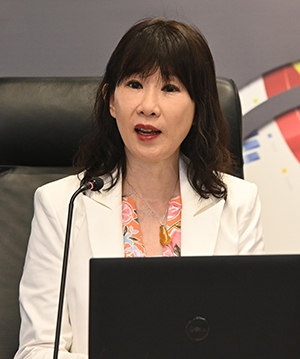 Releasing the survey yesterday, HKTDC Director of Research Ms Irina Fan said: "As normal travel between Hong Kong and the rest of the world resumes, hundreds of thousands of high-spending mainland and overseas business travellers have been coming back to Hong Kong in recent months, creating impetus for the city's economic recovery."
Ms Fan anticipated that more global buyers would visit trade fairs in Hong Kong during the peak sourcing season to replenish inventory and meet pent-up demand. "All these developments are the pull factors for the city's trade outlook, and we expect a gradual pick-up in the second half of 2023," she said. "Taking into account the external challenges and uncertainties, our export forecast for this year remains unchanged at a 5% growth year-on-year."
Versatile strategy
More than half the respondents (55.7%) expected production and operating costs to increase, mainly because of higher raw material, logistics and labour costs.
Against this backdrop, local exporters have adopted a versatile approach. In addition to cash-flow management (39.9%, up 5.3 percentage points), more exporters have focused on e-commerce development (36.3%, up 7.5 percentage points), value-added service provision (31.6%, up 6.6 percentage points) and overseas market expansion (30.5%, up 7.5 percentage points) in the first quarter of 2023.
Clothing sector bullish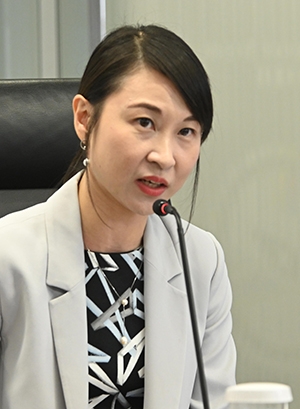 The HKTDC conducts the Export Index survey every quarter, interviewing 500 exporters from six major industries – machinery, electronics, jewellery, watches and clocks, toys and clothing – to gauge business confidence in near-term export prospects. The Index indicates an optimistic or pessimistic outlook, with 50 as the dividing line.
HKTDC Senior Economist (Greater China) Ms Cherry Yeung said all industry sectors saw an upturn in exporter confidence, indicating improving sentiment. "Clothing is the most promising sector, which swings back to the expansionary territory (51.5, up 27.7 points) since the third quarter of 2011, followed by toys (47.9, up 19.0 points) and timepieces (47.5, up 10.7 points)." Ms Yeung attributed the leap to the high penetration of fashion e-commerce during the pandemic and surging demand for new clothes as the world returned to normal.
She added: "Mainland China (47.9) overtook Japan (46.9) as the most upbeat market, followed by ASEAN (44.8). Improving sentiment was also seen towards the United States and European Union markets."
Sub-indexes, including the Trade Value Index (48.0, up 8.8 points), Employment Index (47.6, up 7.3 points) and Offshore Trade Index (28.0, up 8.3 points), also moved up. The Procurement Index remained subdued at 28.4 (down 0.5 point), but momentum varied across sectors – clothing, jewellery and toys improved, while timepieces and electronics slightly declined.
Related link
HKTDC Research