Food and fashion fulfil people's fundamental needs – something that's recognised by Hong Kong-based innovation platform The Mills Fabrica, which is focused on cultivating start-ups engaged in these two fields.

The Mills Fabrica, which also has extensive operations in the United Kingdom, was recently invited by Hong Kong Trade Development Council (HKTDC) and The Hong Kong Economic and Trade Office (HKETO) in London, to bring together six leading Hong Kong fashion designer labels that are driving positive change and educating consumers on making socially conscious purchases.
Following their success debuting their latest collections at the CENTRESTAGE fashion show in Hong Kong, each of the designers now has selected pieces showcased at Fabrica X – The Mills Fabrica's concept store and innovation gallery in London – from 15 November to 31 December.
Showcase launch
Fabrica X revealed the Fashion Hong Kong – Sustainable Designer Showcase earlier this month. Selected showpieces from the designers' Spring Summer 2023 collections were made in partnership with Novetex, which developed the waterless Billie System that breaks down and recycles textile waste into yarn fibres.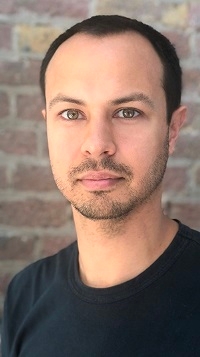 Smilely Lam, Director of Merchandise Trade & Innovation and Director of External Relations at the HKTDC, said: "The fashion and garment industry is always committed to sustainability. Fashion Hong Kong is therefore thrilled to present Hong Kong's unfailing efforts in pursuing sustainability in the industry. We are delighted to bring this debut pop-up showcase to London, featuring six Hong Kong designer labels who have propelled sustainability in their fashion pieces and creations. Through the collaboration with The Mills Fabrica London, we hope to welcome more fashion industry players to visit our showcase and explore collaboration opportunities with our featured designers to achieve sustainability goals."
Nikita Jayasuriya, General Manager, Head of Europe at The Mills Fabrica, said: "With Hong Kong being the original home of The Mills Fabrica, it is a real honour to support and give a platform for young Hong Kong designers to showcase their planet-conscious designs here in the United Kingdom."
Fashion Hong Kong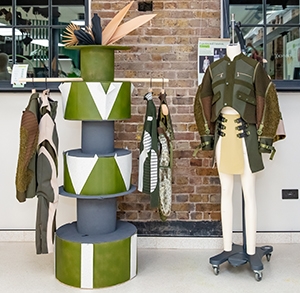 Fashion Hong Kong is a series of international promotional events organised by the HKTDC to promote Hong Kong fashion designers and labels in the global fashion arena. Since 2015, Fashion Hong Kong has actively participated in international fashion weeks and renowned events to showcase Hong Kong's unique and diversified designs. Footprints include New York, London, Paris, Copenhagen, Tokyo, Seoul and Shanghai.
The Hong Kong brands showcasing at Fabrica X included 112 mountainyam, ANGUS TSUI , Bettie Haute Couture, BLIND by JW, SUN=SEN and V VISSI.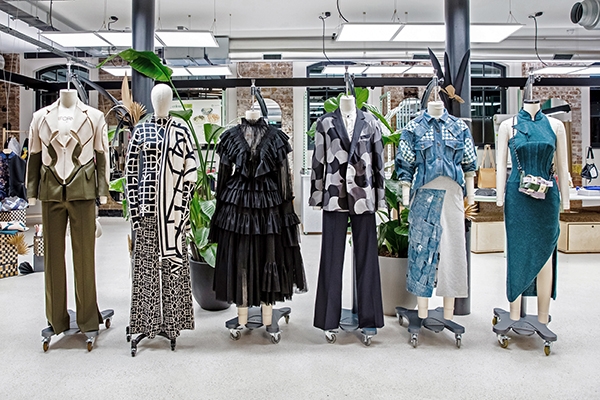 Nikita Jayasuriya said, The innovation gallery & concept store showcases the latest fashion and agri-food innovations, each heralding biodiverse material use, minimal waste and ethical production whilst educating and empowering customers to make design-led responsible purchases.
"We hope to continue support future generations like the six fashion designers showcasing at Fabrica X London, with like-minded entrepreneurs and strategic partners within the ecosystem, such as the HKTDC, Novetex, and their various projects and technologies."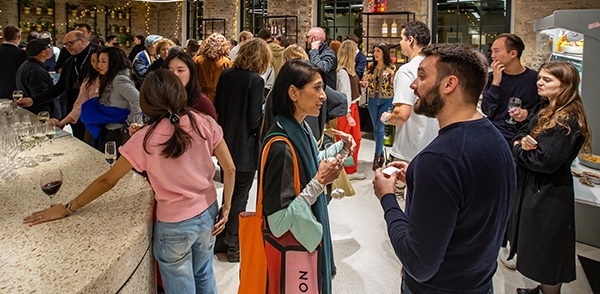 In addition to partnership events, The Mills Fabrica supports sustainable innovators by organising insightful conferences, offering speaking and networking opportunities to facilitate collaboration between sustainable innovators, brands, retailers, manufacturers and investors.
The platform organises "The Mills Fabrica Techstyle/Sustainability Prize" to honour the creativity and vision of graduating students who have developed outstanding material innovation projects.
"The winners receive essential support to develop their projects including a three-month residency in our spaces either in Hong Kong or London, mentorship, access to our flexible co-working space, Fabrica Lab, and exposure opportunities to media, industry partners and the community through events and showcases, as well as a cash prize," Ms Cintia Nunes, Director The Mills Fabrica said.
She added that Fabrica also organises the "Techstyle for Social Good" competition annually, inviting students and recent graduates from around the world to apply with their innovative ideas within the areas of apparel/textiles, agriculture and food.
"Additionally, we actively partner with local universities such as Hong Kong Polytechnic University and the Hong Kong University of Science and Technology to serve as judges and mentors for their entrepreneurship programmes. We believe that great ideas should be fostered and encouraged as early as possible, and we need young talents to lead a better future for us."
In addition to textiles and clothes, Fabrica is involved in the agritech and agri-food tech fields, addressing concerns related to the quality and safety of food.
"By making venture investments in early-stage agrifood start-ups, we aim to drive a more resilient and sustainable food system," Ms Nunes said. "For example, one of our portfolio companies, Supplant, has developed a brand-new blend of sugars made from plant fibre, that not only tastes like sugar, but is lower in calories, prebiotic, low-glycaemic and gluten-free.
"The process of growing crops (sugar cane) involves a lot of fertiliser, chemicals, fuel, and food waste – Supplant's solution aims to tackle these issues."
Links
Mills Fabrica
Fashion Hong Kong
CENTRESTAGE