Bespoke gourmet shops marketing through platforms such as Instagram and Facebook are proliferating. Hong Kong start-up Calioo saw the pain points boutique caterers were experiencing – from receiving orders to delivery – and decided to address the issue, developing an online-to-offline (O2O) platform to help them solve problems and increase turnover.
Calioo's innovation has gained quick recognition. The company was a winner in the Start-up Express programme, run by the Hong Kong Trade Development Council (HKTDC), and it will also take part in the HKTDC Food Expo this month to introduce homemade food to the public and further develop its customer base.
The next step for the start-up is to explore markets in Mainland China and Southeast Asia to meet the needs of small and medium-sized food manufacturers and restaurants, with plans to launch an easy-to-use software as a service (SaaS) solution to help them manage their businesses more efficiently.
Culinary mastery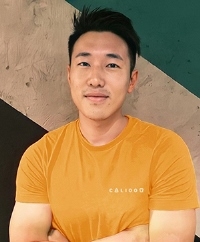 Euromonitor estimates that the market for the global cloud kitchen – the shared space for food preparation vendors –will reach US$1 trillion by 2030. Kenneth Liu founded Calioo in October 2020, hoping to reduce the cost of starting a business, simplify the business process and make it easier for more talented cooking and baking masters to turn their interest into a viable concern. "They can concentrate on cooking all kinds of food and leave the other chores to Calioo," Mr Liu said.
The Calioo platform can handle online store establishment, product listing, order receipts, kitchen space rental, logistics and transport, product delivery and more. Mr Liu said: "YouTube has made video sharing popular, Canva has made everyone a designer, and I hope Calioo will bring out the best in all chefs."
Mall promotions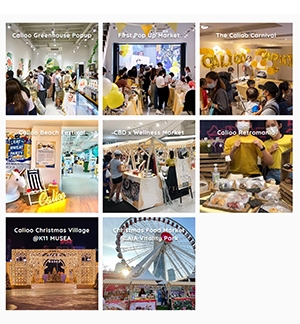 Calioo has been holding various offline promotion activities for food entrepreneurs. For example, amid control measures introduced during the fifth wave of the COVID-19 pandemic in Hong Kong, it cooperated with many developers to hold markets in large shopping malls such as K11 Musea, Times Square and the LOHAS. Themes such as Green Monday helped the firm directly face consumers and test the market response to COVID control measures.
"We hold about two events every month to help promote merchants' products and attract loyal fans to place orders on our platform in the future. Take Hui's Kitchen, which sells dumplings, siu mai and sauces, as an example. After joining Calioo last year, it has developed both online and offline, and its turnover has quadrupled from five figures to six figures," Mr Liu said.
The platform currently carries about 1,000 merchants, about half of which sell baked snacks and desserts, 30% offer sauces, and 20% carry tea and beverages. The average online transaction is HK$220 (US$28) to HK$250 and the platform takes a 15% commission.
"This year's turnover should reach HK$25 million, and we expect the number of merchants will increase to 3,000 within a year, with a total transaction volume exceeding 500,000," Mr Liu said.
Calioo plans to hold more markets in malls in Hong Kong, Kowloon and the New Territories. The firm will also approach convenience stores to increase the number of pickup points to 500, making the entire shopping process more convenient.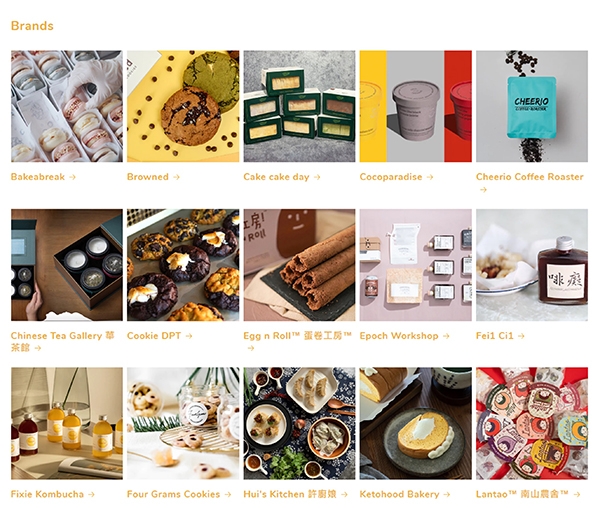 Venturing overseas
Mr Liu plans to replicate this success in Southeast Asian markets, establishing a Singapore branch in May that will officially open in October or November. The next target markets are Indonesia and Vietnam. "Indonesia has a large population and also has a home-cooking food culture. We can assist in the digital upgrading and transformation of this model," he said.
Mr Liu explained that, at present, the company is close to breaking even, adding that any surplus will be used to develop new markets, new products and services. The company's seed funding round has been invested by Cachet Group, and the firm expects to complete the A-round of financing by next year with a US$1 million target. About one-third of this will be used to develop new SaaS systems, and the rest will go on expanding the team and developing new markets.
Empowering All Food Creators
Mr Liu also holds shares in a restaurant and bar. He is well aware of the problems that managing accounts, purchasing ingredients, maintaining staff and calculating turnover present to the catering industry. Calioo is also opening up their backend to individual restaurants which deploys AI, big data analysis, machine learning and other technologies to help small restaurants improve their operational efficiency and gross profit margins.
"There are more than 15,000 small and medium-sized restaurants in Hong Kong, "We will work with POS providers and other partners to improve the user experience and hope to develop a convenient, easy-to-use, cost-effective product. A cost-effective platform that allows small and medium-sized restaurants and grocers to understand their operations at a quick glance, while using AI to help operators and business owners make smarter decisions based on science." Mr Liu said.
HKTDC events
Mr Liu said: "The Start-up Express competition came at the right time in the epidemic environment and let us test the company's strength and growth prospects." Succeeding in the competition gave the firm more confidence to progress.
Calioo will participate in various HKTDC activities, including this month's Food Expo, which runs at the Hong Kong Convention and Exhibition Centre from 11 to 15 August. The start-up will use the event to introduce homemade food items to the public and further expand its customer pool as well as meet potential investors and partners to discuss collaboration opportunities.
Related links
HKTDC Food Expo
Start-up Express
Calioo