The past two years of the pandemic have been a time of huge contradictions for Asia's film and TV industries. Billions of dollars in investment have been flowing into local‑language content for streaming platforms, while production delays and waves of cinema closures across the region have made it more difficult than ever to plan, produce and release films.
FILMART Online (14‑17 March), organised by the Hong Kong Trade Development Council (HKTDC), attempted to shed some light on current developments as well as provide its usual platform for the content industries to do business. This was the third year running that FILMART had taken place in a virtual format, because of travel restrictions induced by the COVID‑19 pandemic, and it was also a time of unprecedented difficulty for Hong Kong as the city battled its fifth wave of the virus.
Hong Kong cinemas have been closed since 7 January and are not scheduled to open until 21 April at the earliest, which in turn forced the postponement of both the Hong Kong International Film Festival (HKIFF) and the Hong Kong Film Awards (HKFA). Meanwhile, an estimated 43% of Mainland China's cinemas are also closed, including the key markets of Shanghai and Shenzhen, due to recent Omicron outbreaks across the country.
Despite this, the industry still needs to meet to buy and sell content. This saw some 749 exhibitors and 8,000 participants sign up for FILMART, with the numbers and wide geographical spread of buyers suggesting that, even when physical events return, it would make sense for content markets to retain an online component. There was also a reassuring volume of buzzy Hong Kong productions and other Asian feature films on offer, although this was probably due to a backlog building up during the pandemic rather than a reflection of the confidence of investors.
Competitive market
Speaking at the debut Entertainment Pulse conference, which ran in parallel with FILMART, Hong Kong actor and producer Gordon Lam outlined some of the challenges the local industry is facing – the market has become much more competitive and audiences are spoilt for choice, so have become much more demanding. He said: "We need to think about where we go from here as far as Hong Kong movies are concerned – we're a little lost and need to start afresh." Mr Lam produces films from new talent, such as Tsz Pun-ko's Time, which is nominated in five categories at the upcoming HKFA. Summing up his thinking, he said: "We need to rebuild the trust of the audience and get them enthused about what we're doing again."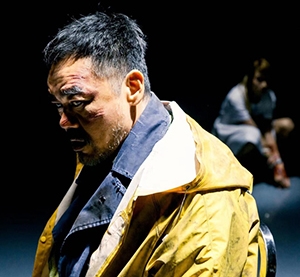 While Mr Lam did not mention it directly, there is another challenge Hong Kong movies need to face – increased controls on movies in the mainland market. As all the big‑budget Hong Kong films on offer at FILMART were aiming for this market, they needed to navigate the dual requirements of official specifications and a demanding audience with mercurial tastes. As the mainland rolls out a string of its own big‑budget patriotic movies, such as the current release The Battle at Lake Changjin II, this is becoming harder to do. In 2021, only one Hong Kong‑Mainland China co‑production, Emperor Motion Pictures' (EMP) Raging Fire, cracked the top 10 in the mainland, ranking sixth with box‑office takings of US$169 million.
EMP, one of Hong Kong's most aggressive movie investors during the pandemic, was promoting several high‑profile projects at FILMART, including Detective vs Sleuths starring Lau Ching‑wan as a disgraced detective fighting a group of brutal vigilantes; and The Goldfinger, a 1980s‑set anti‑corruption thriller that reunites Infernal Affairs stars Tony Leung and Andy Lau.
Sci-fi in focus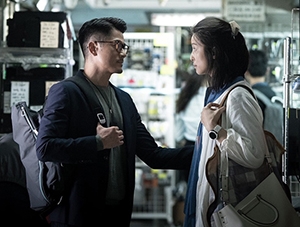 Media Asia was selling Twilight of the Warriors: Walled In (main picture), Soi Cheang's adaptation of the City of Darkness manga set in the infamous Kowloon Walled City; and a series of anthology horror films, Tales of the Occult. Universe Entertainment had two films directed by Oxide Pang – fire‑fighting thriller Flashover and hijacking drama High Forces, the latter also starring Andy Lau. Edko Films was selling Soi‑produced thriller Cyber Heist, starring Aaron Kwok, while One Cool Pictures had big‑budget sci‑fi Warriors of Future, starring Louis Koo, about humanity battling an alien plant that has crash‑landed on Earth inside a meteorite.
Delivering a keynote presentation at Entertainment Pulse, Disney's Asia-Pacific content chief, Jessica Kam‑Engle, presented another vision or roadmap for the industry. Rather than worry about censorship, or which international box‑office markets you can sell to, she said producers could just make content for streaming platforms and get their costs covered upfront. She compared this approach to the struggles she had getting an award‑winning independent film that she produced in 2010, Zhang Meng's The Piano in a Factory, out to the international market.
Expanding upon her beliefs, she said: "International distribution and sales is such a costly exercise. Often the focus is only on a few proven and safe genres, such as Korean dramas, Chinese martial arts and Southeast Asian horror, as audiences are only aware of those few genres from Asia. But is that all we've got to offer from here? I would argue that we're standing on the precipice of a global cultural shift in seeing content from Asia-Pacific beginning to resonate with international audiences with momentum and impact."
Disney goes polyglot
Disney recently rolled out a huge slate of content in languages including Korean, Japanese, Mandarin and Bahasa Indonesian – all intended to stream on its Disney+ platform, which recently scored a hit with K‑drama Snowdrop, starring Jung Hae‑In and Blackpink's Jisoo. Netflix, Amazon, Apple and WarnerMedia are also focusing on content in these languages. So far, the Cantonese‑language dramas coming out of Hong Kong are not a focus for global streaming services, suggesting the content boom may end up benefitting some territories and bypassing others.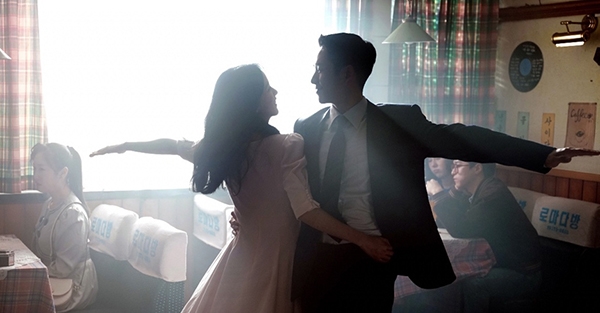 FILMART also looked beyond the current streaming versus theatrical debate to the next set of technological developments that could impact the content industries – blockchain, the metaverse and non‑fungible tokens (NFTs). Hong Kong is already developing a leadership position in this space, mostly due to blockchain gaming company Animoca Brands, which, after its last funding round, has a valuation of about US$5 billion.
Virtual assets
Sebastien Borget, Co‑founder of The Sandbox, one of Animoca's many blockchain investments, explained in a FILMART session how the platform enables users to build and monetise their own digital property, games and experiences in the virtual world of the metaverse, using NFTs and cryptocurrency, saying: "Don't think about entering the metaverse just to sell more content. As with an e‑commerce platform, people are looking to be closer to brands and participate creatively with them."
In another session, Melody Hildebrandt, president of Fox Corp's Blockchain Creative Labs, described how NFTs are being used with properties such as reality show The Masked Singer, enabling fans to enter contests and win special perks, while singer Dolly Parton is offering limited-edition NFTs of her new album. According to Ms Hildebrandt, NFTs go beyond being collectibles or marketing tools as they can be traded and generate revenue for fans and artists. Looking to the future, she said: "The most exciting thing about this tech for me is that fans can get closer to artists and artists can stay independent and control the creative process and survive."
Of course, all these applications will eventually be subject to rules and regulations, as governments around the world are currently scrambling to legislate this brand‑new phenomenon, which grew from nothing to become a US$25 billion market last year. Until protections are in place, naive consumers could still be subject to scams.

Youthful enthusiasm
The young consumers in markets such as Vietnam and the Philippines are now among the world's most avid adopters of cryptocurrencies and NFTs, especially through play‑to‑earn blockchain games, including Axie Infinity, another Animoca Brands investment. Last year, Hong Kong filmmaker Wong Kar‑wai raised US$550,000 through an NFT auction of previously unseen footage of his acclaimed film In the Mood for Love. So, unless there is a spectacular crash of crypto and NFT exchanges, we are likely to see more impact on the content industries in years to come.
Back in the real world, despite all this talk of virtual worlds and buying digital property in the metaverse, many FILMART participants were saying privately that they hope they can meet face‑to‑face in Hong Kong next year. A common refrain is that while Zoom meetings are more efficient, they're not great for developing new business as people still need to meet in person to build trust. The HKTDC agrees and is hoping the next event can be held in a hybrid physical and online format in March 2023.
The 2022 FILMART event took place online from 14-17 March. The FILMART Online and Entertainment Pulse platforms remain open for access until 17 May.
Related links
FILMART
HKTDC Research