The rapid growth of healthcare spending, combined with accommodating financial markets, has made Hong Kong the perfect springboard into Asia for new biotech businesses. Acknowledging this, experts at the recent "Maximising Business Opportunities through Hong Kong on Healthcare Technology and Investment Collaboration" webinar, organised by the Hong Kong Trade Development Council (HKTDC), set out to explain how European healthcare start‑ups and other companies can leverage the city's strategic position, especially its close ties with Mainland China, to benefit from the rapid growth of healthcare spending in the region.
Opening the webinar, Nicholas Kwan, former HKTDC Director of Research, summarised the growth potential of the medtech, biotechnology and healthcare sectors, saying: "World spending on healthcare is about US$8 trillion a year, roughly 10% of global GDP. One reason for this is ageing populations, with the number of people worldwide aged over 65 set to double in the next 10 years."
Rapid expansion
As a direct consequence, the global healthcare market is expanding by about 20‑30% a year. North America is still the largest market, but Asia is the fastest growing, having expanded by 150% over the past five years.
Detailing the strengths of the local sector, Mr Kwan said that although Hong Kong is small, it is important. "Healthcare is an area where its government is committed to spending more, as highlighted in the recent budget, as well as moves to establish itself as a research and development (R&D) hub," he explained. "Hong Kong is also home to two of the top 15 medical schools in the world, with these establishments having close ties to a number of international institutions, including MIT, Stanford University, University College London and Sweden's Karolinska Institute."
Keen to highlight the role of Hong Kong in financing the growth of the healthcare sector was Michael Chan, Senior Vice President of Hong Kong Exchanges and Clearing Limited (HKEX), the body that runs the city's stock and futures exchanges. Back in 2018, the HKEX Main Board rules were changed to attract more R&D‑focused biotech businesses, while also making it possible for mainland companies to gain a secondary listing in Hong Kong.
Explaining how this has transformed the DNA of the local investment environment, Mr Chan said: "Our well‑regulated financial markets, proximity to Mainland China and diverse investor base make HKEX uniquely positioned to support healthcare and biotech companies seeking to finance their R&D and commercialisation plans."
With this new regime in place, the Exchange has since become the world's fastest‑growing market in terms of both the number of healthcare and biotech listings and the level of IPO funds raised. There were 75 healthcare listings in the 12 months ending August 2021, which raised HK$30 billion (US$3.84 billion), while 50 new applications for healthcare listings were received during the period.
Broad appeal
Looking at how best to leverage Hong Kong's advantages, the seminar invited the leaders of two European medical companies. Tellingly, while they specialised in very different product sectors, both had somewhat similar tales to tell.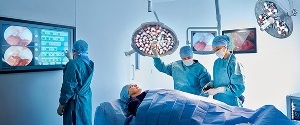 First up was Keith Jackson, Chief Executive of Brandon Medical. Operating out of Leeds, the largest city in the northern English county of Yorkshire, the company designs, manufactures and installs operating theatres, as well as facilities for critical and primary care.
Reflecting on his long history of working in Asia, he said: "When I first visited Hong Kong, Macao and Shenzhen back in 1996, I was immediately struck by the dynamism, the energy, the pace of both the wider region and the Greater Bay Area (GBA) in particular. While a lot has changed since then, overall things are more vibrant than ever."
Prior to taking up the top job at Brandon Medical, Mr Jackson had worked to establish a strategic partnership with a Beijing‑based business as a channel for accessing the vast mainland market. The partnership included reciprocal manufacturing arrangements in both the mainland and United Kingdom as well as the co‑development of new products in association with a number of leading universities. Ultimately, the success of this strategic alliance saw the mainland company acquire its UK counterpart.
More recently, he has steered Brandon Medical through the delivery of a variety of healthcare projects in more than 70 countries, including eight along the route of the Belt and Road Initiative (BRI), China's ambitious international infrastructure development and trade facilitation programme. Among the company's 2021 highlights were successfully rebuilding hospital facilities in Libya and Iraq following a sustained period of conflict in both countries. In a bid to extend its global reach, the company now has regional sales managers in Jordan, India and Malaysia, while also maintaining an Asia-Pacific office and showroom in Kuala Lumpur.

Championing the importance of finding the right local partners, Mr Jackson said: "For our part, we have been very fortunate to have been working in tandem with a well‑connected Hong Kong company, an asset that has definitely helped us to expand. As a way of building trust between us, we first worked together on smaller projects, ones that were less complex and required less expensive equipment. Once we'd built up a bit of credibility with one another, it put us in a stronger position to tender for larger projects.
"Currently, there are some 43 public‑sector hospitals and 12 private hospitals in Hong Kong, which means there are a lot of opportunities for both ourselves and our partners.
"Essentially, having successfully established a foothold in Hong Kong, this has now become our hub as we develop across the region. It's a great base to expand from and also has a business culture that is familiar to British and European companies."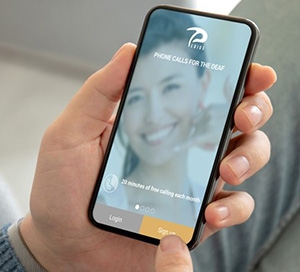 Another medtech company to embrace the concept of Hong Kong as a regional hub is Pedius, a Rome‑headquartered business that has developed an iPhone and Android app that helps the deaf and hard‑of‑hearing to make phone calls.
Outlining why the company has established a base in Hong Kong, Lorenzo Ciaccio, Pedius Chief Executive, said: "As one‑third of the world's deaf population lives in [Mainland] China, if we want to tackle global hearing problems, we must have a presence there. With that in mind, four years ago, we began a pilot project in Beijing. Despite that, we were unable to launch directly in the mainland as we needed a partner that could co‑operate with a foreign company, which was not legally viable.
"The impetus for us to then set up in Hong Kong came from a high‑profile apartment robbery in the city. This saw a family of deaf people obliged to hide in their basement as they were unable to call the police. The subsequent media coverage then raised awareness of the difficulties deaf people face."
Reaffirming the importance of finding the right local partner, Mr Ciaccio said: "We decided to talk to CSL Mobile, a Hong Kong‑based telecoms operator, and showed them that their existing phone solution wasn't suitable for the whole population.
"Today, as a result of the success of our partnership with CSL, we are active in 14 countries and see Hong Kong as our springboard into the mainland. We are currently in the process of setting up a local company in Hong Kong, and we expect this to raise our profile with banks and insurance companies as well as with the general public."
The "Maximising Business Opportunities Through Hong Kong On Healthcare Technology and Investment Collaboration" webinar was organised by the HKTDC's London Office and was held on 5 October 2021.
Related link
HKTDC Research