As a pioneer green non-fungible token (NFT) platform, Articoin provides a virtual hub where a community of designers, photographers and filmmakers sell digital artwork and support meaningful causes at the same time. Eco-conscious collectors can find more than 12 million assets, including those by Hong Kong artists Vivian Ho and Chow Lee.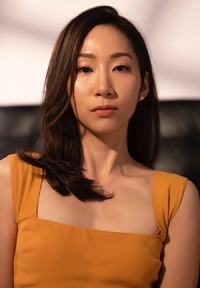 "The platform empowers creators to generate sustainable income through our green NFT and blockchain technology," said Articoin co-founder Peggy Cheung. "We connect them with different businesses, charities and NGOs through fundraising and other campaigns, and our NFT proceeds support different ESG [environmental, social and governance] causes."
Unlike many other NFT platforms, Articoin accepts transactions in regular currencies such as US or Hong Kong dollars rather than cryptocurrencies, and does not engage in speculative sales.
Having displayed NFT artworks at K11 Art Mall on the Tsim Sha Tsui harbourfront, Cyberport on the west side of Hong Kong Island and homeware store Indigo Living, Articoin this month hosts the city's first metaverse art exhibition, "Beasts from Feasts" (BFF), which features NFTs from photographer David Leung.
Open to the public on 17 June, works include a piece of French toast resembling comic-book character Hell Boy and a char siu bun mirroring a koala. Visitors don personalised avatars to browse the NFTs, Ms Cheung said, adding that there will be a physical exhibition for the project in September.
Further boosting brand awareness, Articoin is Technology Partner for HSBC's NFT showcase, "Metavision", at K11 Musea, which runs until 11 June. As part of the project, the bank turned the exterior wall of the HSBC headquarters in Central into the city's largest outdoor NFT gallery. The start-up additionally helped HSBC become the first retail bank in Hong Kong to tap into the NFT space by minting 1,000 unique avatars for premier clients.
On track to surpass 60,000 artists and US$2.5 million in revenue by 2023 and looking to offset 10,000 tonnes of carbon emissions in 2022, Articoin has just opened Series A funding to support its rapid expansion.
Why did you establish a green NFT start-up?
The NFT space has been growing exponentially since 2021 but there's a big problem associated with this rapid growth; the technology is not environmentally friendly. Minting 10 NFTs consumes the same energy as a round trip from Hong Kong to Beijing, for example. Seeing its negative impact on the environment, we wanted to do something about it and developed our own green proof-of-capacity blockchain. We only consume 1,800 joules [0.5 watt hours] per NFT minting, which is 2,600 times less energy than conventional Ethereum-based platforms.
Using NFT art as an entry point, we also promote a carbon-zero movement. Certain green NFTs on Articoin are tied with the option to top up for carbon credits generated from [Hong Kong-based power utility] CLP's wind farm in India. We expect to onboard more partners working on different carbon-reduction projects globally, so people can choose the projects they want to support.
Who uses your platform?
Artists including photographers, illustrators and digital artists. In addition to HSBC, we have worked with real estate developers Centralcon, along with schools and charities including the Fu Hong Society, Food Angel and Room to Read.
Art has no boundaries, especially when we are in the midst of decentralisation. So far, we have focused our efforts in Hong Kong but have plans to expand our presence into Asia and even the United States.
How does Articoin support artists?
NFTs offer new channels for them to earn recurring income from people around the world who appreciate their work directly, and offer a better mechanism to protect copyright. The NFT culture also encourages learning, creativity and collaboration among different types of artists.
How does forging a partnership with you benefit NGOs and charities?
A major issue in the existing industry is that donors don't always know where their money goes. On blockchain, everything is tracked and no one can change a thing, and this can potentially build trust between NGOs and donors. NFTs can also help build an engaged community, offering access to discounts, special privileges and experiences.
You will surpass US$2.5 million in revenue by next year. What brought this success?
Staying close to our users – the creators, businesses, charities and NGOs – and understanding their needs and then building a scalable product from there. Timing is also important. A few years ago, when I started my first venture with photographers, Gump, nobody really cared about creators. But now, with NFTs, Metaverse and Web 3.0, the new creator economy is a US$104-billion-plus market and everyone wants a slice.
Do you expect to see more socially responsible NFT platforms?
We hope so! That will mean we are raising awareness in this area and creating real value. After all, an NFT is just a neutral tool. It's up to us to put it to good use.
What NFT trends are there in Hong Kong?
A lot of the projects are still focused on NFT speculation or collectability. But we see more start-ups injecting creative ideas of decentralisation in various industries, such as supply chain, finance, real estate and education, even. Most NFTs are abstract and digital, so we see more start-ups now tie NFTs to practical utilities, and tangible value that can solve real problems for companies and consumers.
What are the major advantages of doing business in Hong Kong?
Hong Kong has a great strategic international position and brand that gives credibility to our business. For example, it's easy for us to expand into countries in Southeast Asia like Vietnam and Indonesia, where people have confidence in the value we represent. Hong Kong is also a place where people are super interconnected, tech-savvy and open to new ideas. We can leverage on that to iterate our ideas before scaling up.
What are your plans for the business over the next 12 months?
We'll be working more closely with schools and NGOs to empower young talent. We'll also be onboarding more carbon-reduction partners so our NFT art buyers can choose to support different projects globally, such as planting a tree in Africa that you can track in real time, and even chatting or taking a selfie with the tree and the farmer.
What is the future for NFTs?
I believe we're still at a very early stage, but eventually NFTs will be fundamental to many parts of our lives. It will shape our identity in our future world – what NFT music we listen to, what NFT books we read, and the NFT fashion we wear. It will also say something about our value as a person.
Related link
Articoin