Making good use of intellectual property (IP) licensing can help companies boost their brand promotion as well as expand their customer base. Some trendy brands, including tea companies, have developed crossover cooperation with other brands, to increase brand awareness and sales by leveraging both online and offline promotions.
The Hong Kong Trade Development Council (HKTDC) organised the Asian Licensing Conference earlier this year and invited representatives from tea brand 1011 SIPTEA and popular consumer brand B.Duck to explain how to cooperate with different brands through IP licensing. They shared that such cooperation could help businesses expand rapidly and bring new experiences to the target customer group.
Healthy Taiwanese tea expands customer base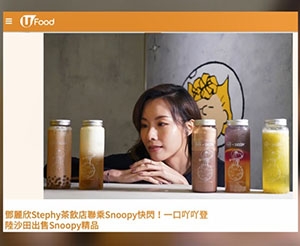 Fashion has always been an indicator of consumption, and Taiwanese tea drinks are among the best examples of this in Hong Kong's catering industry. Modern table-top tea bar 1011 SIPTEA opened its first physical store in Xinyi District, Taipei in 2019 and has expanded rapidly into Hong Kong, Indonesia, Malaysia, the United States and Canada through franchising. The company has plans to open franchise stores in Mainland China, Macao and the Philippines once the pandemic situation has eased.
The store in Hong Kong was co-founded with Stephy Tang, a well-known local artist, which brought publicity and popularity to the brand. In addition to its regular range of beverages, the company has developed healthy and unique Taiwanese tea drinks targeted at children, helping it to stand out from its competitors on the entrepreneurship journey.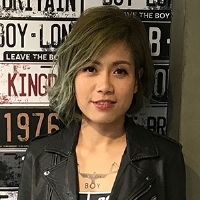 Frances Seto, co-founder of 1011 SIPTEA, said the company attaches great importance not only to the quality of its products but also on building cooperation with well-known IPs such as LINE FRIENDS, Snoopy, Miffy, Shinchan and Jujutsu Kaisen. She shared that IP licensing had enabled the business to expand rapidly in just three years and continue to bring new consumption experiences to its customers.
Ms Seto said: "Pearl milk tea is already a well-developed product. To quickly attract consumer attention, the first step must be to formulate an effective marketing strategy, so we thought of the magic brought by IPs to make these IP 'fans' also become our supporters. We are also determined to cooperate with different IPs so as not to be tied to a single IP – and at the same time we can continue to bring new topics to the market."
Peripheral products peak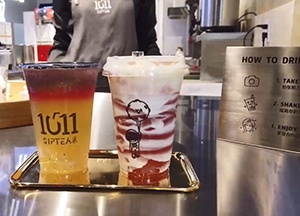 Effective IP licensing can help expand the customer base, Ms Seto said: "The multiplication effect of IP brands often peaks in the first nine months, and the high sales efficiency will gradually decline as time goes by. We will cooperate with the new IP assets within a few months so as to set off a rapid boom. We will not target a specific demographic for the brand – any age group, including students, office workers, middle-aged people and the elderly, will like us and buy our healthy tea."

Every time 1011 SIPTEA cooperates with a new IP, the company will also develop peripheral products.
"Although the cost is high, we insist on using three-dimensional design to launch high-quality joint products, such as 1011 SIPTEA x Snoopy teacups, drinking water machines, etc. Facts have proved that we are heading in the right direction, and the 2,000 limited-edition products sold out within the first hour. This is very encouraging for the whole company and also makes consumers feel our sincerity and good intentions."
Brand multiplication fosters business to business collaboration
Ms Seto stressed that it is necessary to fully understand the characteristics of the IP licensed products and brand before designing and launching peripheral products.
"Every time an IP licensed product is launched, we try our best to understand the needs of customers, and then launch the relevant peripheral products to attract the attention of brand supporters," she said. "Our original intention was to satisfy the brand's 'fans' with peripheral products. Later, we found the brand synergy effect brought by it could become a hot topic in the market, and that we also benefited from it."
She added that many shopping malls and IP companies have contacted 1011 SIPTEA proactively, which will contribute to more business-to-business cooperation in the future.
Looking forward, the global economy has yet to shake off the impact of the pandemic and both businesses and consumers continue to have a wait-and-see attitude. Ms Seto said that 1011 SIPTEA will continue to focus on every detail of the brands and products of its joint ventures but will not forget to express to consumers its original intention of offering fresh and healthy tea drinks.
"In addition to making peripheral brands, we also hope to try IP catering cooperation outside tea drinks, such as special cakes, cookies and other foods, or cooperate with two IP brands at the same time to create more sparks in the market through a three-party joint venture," she said.
Dynamic duck brand becomes the largest IP in the Mainland China
B.Duck (the little yellow duck) – a brand of Semk Holdings International Limited, which listed its shares in Hong Kong last year – was founded in 2005. Cheung Chin-yiu, Executive Director and General Manager of the company, said B.Duck positions itself as trendy and cute, with more than 1,000 styles that make the brand unique.
This year, B.Duck became the largest independent IP in Mainland China within the Chinese-character IP licensing market in term of its revenue. From 2017 to last year, retail sales of derivative products authorised by B.Duck exceeded Rmb16 billion.
As of April this year, B.Duck had 19 million fans around the world, aged 15 to 35 years in average, the ratio of male to female is 3 to 7, but an even male-female split for self-made media. The brand has more than 400 licensees in the mainland, Southeast Asia and South America, with more than 25,000 types of licensed products and businesses. It now has more than 3,000 stores in the mainland, covering over 600 cities.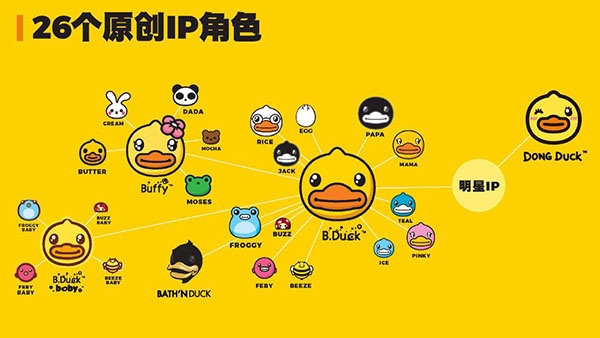 Peace Elite partnership
In May 2020, B.Duck cooperated with PUBG, a mobile game developed by Tencent, to start a series of crossover cooperation. Mr Cheung said PUBG, with its military theme, is mainly targeted for boys, and B.Duck had produced a set of cute materials for this collaboration, including game props, themed selfie stickers, emoticons, peripheral products, illustrations and more. It has also worked with different platforms such as Meitu and WeChat to promote the cooperation.
For physical promotion, the company created large-scale floating ducks and placed them in the sea around different cities, where they became pop-up landmarks and attracted legions of fans who took pictures and uploaded them to different social media platforms. Under the joint promotion between B.Duck, PUBGand the game's fans, the exposure rate for the PUBG and Little Yellow Duck has greatly increased across different platforms.
Overseas ventures
Mr Cheung said the success of the B.Duck and PUBGcollaboration had attracted the attention of another mobile game. In February last year, Netease invited the company to cooperate with its mobile game Identity V – a competitive asymmetrical survival game, mainly aimed at teenagers, which is also the B.Duck target demographic.
The company has designed many different versions of B.Duck, including cute and trendy styles, as well as darker and more playful styles to match the game elements. On the offline side, this cooperation will also launch authorised products such as clothing and boutiques, including cooperating with famous jewellery brands to launch jewellery items.
Since Identity V players pay more attention to their own personality and characteristics, the company launched the "Which Duck Are You" APP to analyse players' personalities and attributes. Players can also publish analysis results on social platforms to help improving their personality. The company has also produced some short videos and published them on Bilibili to connect with teenagers.
Onlineand offline promotion
B.Duck has launched physical promotions on screens in different subway stations and in Shanghai business districts, holding pop-up exhibitions, Christmas pop-up parties in Shanghai Jing'an Joy City, and running immersive themed secret-room experience activities such as escape rooms. Compared with PUBG, Mr Cheung believes the Identity V project has further strengthened the offline package, allowing players to enjoy different online and offline experiences.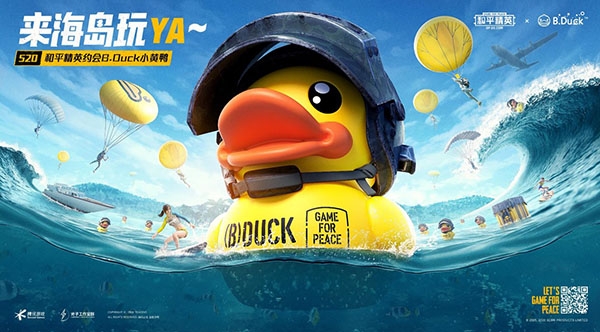 These projects originally launched in the mainland have since successfully entered overseas markets, including Japan and Korea. Looking ahead, the company started rolling out non-fungible tokens for B.Duck last year, paving the way for entry into the metaverse market, and another crossover collaboration project will be launched before the end of 2022.
The next HKTDC Hong Kong International Licensing Show and Asian Licensing Conference will take place in Hong Kong from 19 to 21 April 2023. BIP Asia Forum will be held on 1 and 2 December this year.
Related links
Asian Licencing Conference
BIP Asia