Kung Wo Tong has been a well-established business for more than 100 years in Hong Kong. The company uses secret recipes passed down from the Qing dynasty to produce a herbal jelly using Guiling paste. The founder's granddaughter started her own business in recent years with her own brand Gui Ling Yuan Fang, aiming to modernise Hong Kong's herbal tea culture and promote the concept of health preservation to a younger consumer base.
The brand has deepened its knowledge of online promotion through the Hong Kong Trade Development Council's (HKTDC) T-box Transformation Programme and with the team's recommendations and referrals, Gui Ling Yuan Fang began selling its products through the HKTDC Design Gallery and exhibited in the HKTDC Food Expo, from which the company reached a cooperation agreement and connected with buyers from Singapore. In addition, the HKTDC's Singapore office has provided practical market information to help the brand expand its retail business in the city state.
Local production
Bebemona Yim (main picture) studied communication at university and worked in the advertising industry after returning to Hong Kong as creative director overlooking the Asia-Pacific region. She came to realise the importance of health and wellness when she developed chronic health problems due to overworking. It was then she decided to leave the industry and took a Chinese medicine course and implement TCM knowledge to her diet. She then founded Gui Ling Yuan Fang, insisting on original local production and setting up a factory in Kwun Tong, an industrial area in East Kowloon, to produce quality herbal tea bags and handmade sauces and promote healthy eating culture.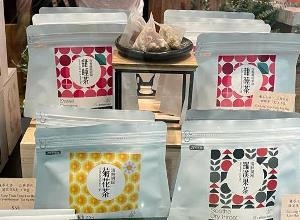 After completing a course in nutritional studies in Chinese medicine run by the Hong Kong Baptist University, Ms Yim learned that medicine and food are of the same origin, she then came up with the brand motto: "nourishing on the inside manifests beauty on the outside". She selects the highest quality of herbs, flower and fruit ingredients, and creates a variety of tea bags with different blended of flavours and benefits that suits different needs of the consumers.
"Hong Kong people are constantly facing pressure from life and work, which leads to physical discomfort. These tea bags help have different functional benefits, to name a few: help users to detoxify, improve blood and chi circulation, have better complexion, improve their eyesight and to have better sleep," said Ms Yim, with her creative background, she also designs the product packaging herself, for a more contemporary look that is aesthetic appealing to consumers.
Intangible cultural heritage
Ms Yim said herbal tea is an important part of Hong Kong's intangible cultural heritage which she hopes to preserve and promote to young people and foreigners.
"Our fresh bottled herbal teas are very popular, so we turned this concept into ready-to-brew tea bags so that more users can instantly and enjoy fresh, hot, healthy drinks that combined with centuries-old ancestral wisdom at any time, anywhere."
The products are mainly sold in self-operated stores and official websites, and both physical stores and online stores of the HKTDC Design Gallery. The florist at Gleneagles Hong Kong Hospital has also introduced gift baskets including their products. The current online to physical sales ratio is approximately 7:3.
"In the beginning, our customers were mainly women and the Beauty Tea Series was more popular," Ms Yim said. "During and after COVID-19 pandemic, online shopping became more of a common habit, it helps to broaden the spectrum of our customer segment, and therefore our Herbal Tea Bag Series, which is more functional in positioning, are selling way better. Our "Lemon Barley tea", which helps to clear internal dampness, is more popular during Spring time because the air is more humid in general; and our "Tangerine monk fruit tea" sells well during Autumn, as it helps to nourish and sooth dry throat.
She also integrates creativity in the process of product development, for example, combing holiday vibe with herbal function, plus the idea of gift giving, to create new products during festive seasons.
"Our hero product for this upcoming Christmas gift box set is, 'Orange and cinnamon tea', it helps to warm the body and stomach, most ideal for celebrating the winter festive season. Other products include 'Black goji berry rose and longan tea' which has an excellent antioxidant effect, and 'Roselle, hawthorn and dendrobium flower tea' which helps to digest and maintain a good mood."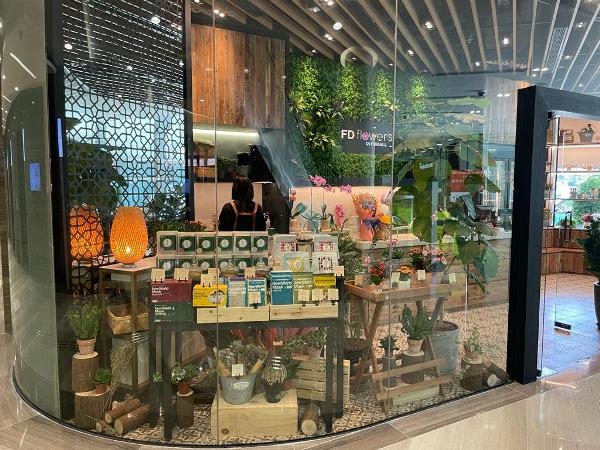 Finding encouragement
Looking back on her entrepreneurial journey, Ms Yim admitted that there are always hurdles and challenges. She often felt discouraged and stuck. Not until she was introduced to the HKTDC's T-box transformation programme by her friend did she find working things out could be a lot easier. The T-box team recommended her to participate in the T-box x Boost with Facebook Programme and the Google Export Program respectively. The two programmes helped her master the use of social media platforms to formulate publicity and marketing strategies, and use Google analytics tools for marketing and data analysis, allowing her to take the first step in online marketing.
"We learn by doing and trying, starting with a small amount of advertising budget, then we track the results, analyse feedback data, make corrections to the content and placement options accordingly, making our advertising more effective," she said.

Ms Yim described the T-box service as a "navigator" guiding entrepreneurs to the right direction, and making things easier and clearer. "Social media and online advertising are now working very well. We have always reached out to our neighbours in Kwun Tong through our physical stores, but with the help of digital marketing on social media, we are able to expand our target consumers across Hong Kong and sales growing very well too," she said.
"What makes me even more delighted is the partnership with our Canada distributor. We have become good partners. After seeing the social posts, they took the initiative to contact us, not only we can promote herbal tea culture together and connect with the Chinese community in different countries, we can also introduce the benefits of Chinese herbal tea to foreign local people, as they are gradually learning to appreciate the traditional wisdom of the Chinese herbs."
Ms Yim added that the company's "100% Made in Hong Kong" label reflects a solid reputation that can help to promote herbal tea and health preservation.
Network expansion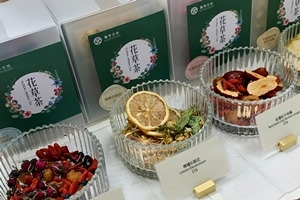 Gui Ling Yuan Fang set up a booth at the HKTDC's Food Expo for the first time this year. This allows the company to test the market and get immediate response by directly meeting up with consumers and many professional buyers, including China Travel Service and a distributor in Singapore.
Ms Yim said Gui Ling Yuan Fang reached a cooperation agreement with China Travel Service to sell products through their physical and online retail channels. Earlier this year she went to Singapore to discuss cooperation with potential distributors and, through the T-box team, met up with representatives from the HKTDC's Singapore office to learn practical business information, such as product import regulations and label requirements to help with its future expansion.
"As small and medium-sized enterprises, our resources are very limited. The assistance provided by the HKTDC is very important to us, especially when it comes to exploring new markets. If we have to do it all by ourselves, it will be like looking for a needle in a haystack."
Looking ahead, she hopes to gain a firm foothold in the Hong Kong market and increase brand awareness and then gradually expand into Southeast Asian and mainland markets through HKTDC's activities and services.
T-box transformation
To help Hong Kong enterprises transform their business and open up opportunities, the HKTDC launched the Transformation Sandbox (T-box) programme which provides business consultations, workshops, government funding, market information and exchange opportunities to help Hong Kong businesses, helping them to grasp trends, enhance skills and expand their business networks.
Since its launch, the programme has been well received and helped more than 2,300 Hong Kong enterprises, arranging over 600 free consultations provided by professional organisations, chamber of commerce representatives, business partners and HKTDC overseas offices.

Related links
Gui Ling Yuan Fang
T-Box