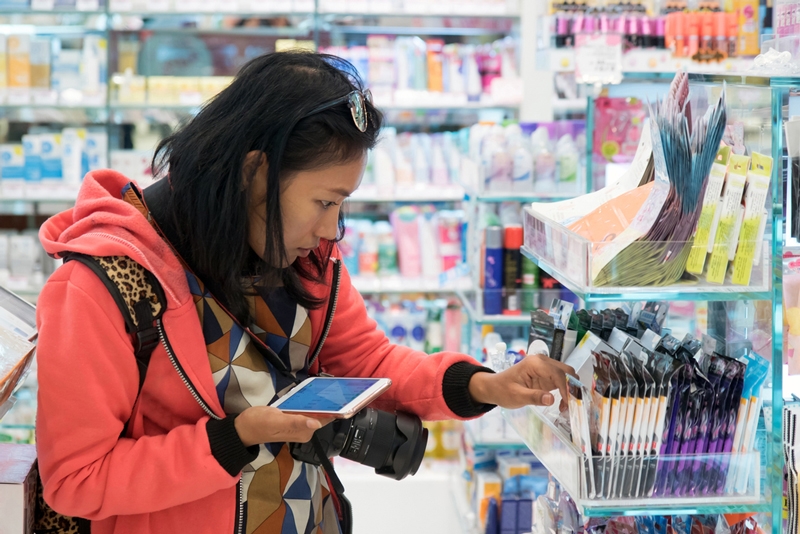 https://hkmb.hktdc.com/en/OTYyODQ5Mzgx
A Hong Kong Consumer Brand's Organic Expansion into the ASEAN Market
Interview with Eva Tsang, Executive Director, Opal Cosmetics Group Limited
Doris Fung
The rapidly growing markets of Southeast Asia have been attracting keen interest from major brands looking to gain a foothold. Opal Cosmetics Group Limited, a Hong Kong manufacturer of personal care and beauty products, has expanded its operation from producing its own branded goods to providing one-stop OEM solutions and services. Opal has been in business for 27 years, with operations in Hong Kong and research and development and production based on the mainland, turning out goods for export to 27 countries and territories. As a leading company in the industry, it is gradually shifting its focus to Southeast Asia, exploring the possibilities of introducing its brand to the international arena.
Potential Market
Opal has been selling into Southeast Asia for more than 15 years. According to Executive Director Eva Tsang, the Group did not make a deliberate move to tap into the Southeast Asian market at the beginning. Expanding on this, she says: "As a popular tourist destination, Hong Kong attracts many visitors who buy our products and take them back to their hometowns. As a result, Opal products became known in the region." The spending power of Southeast Asia has been catching up with that of first-tier mainland cities as the region's middle class grows in size. The rapid growth of e-commerce together with the increased spending have made it a hotly contested market for many multinational companies, including Opal.
The population of Southeast Asia is huge in size and skews relatively young – a demographic Opal particularly targets. Explaining this strategy, Tsang says: "In the past, established brands were noted for their quality. Modern society, however, is awash with material goods, and consumers are keener than ever to pursue youth brands and innovative products." In view of this, Opal has been focusing its efforts on innovation and has registered 83 patents so far.
It is relatively easy for companies in Asia and the Guangdong-Hong Kong-Macao Greater Bay Area (GBA) to sell into the Southeast Asian market. As the climate and lifestyle in ASEAN are similar to Hong Kong, selling to this market does not call for any substantial modification to the company's personal care products already available in Hong Kong and on the mainland market. By contrast, export to the US and UK would involve major changes. For example, Opal's popular bodywash products may have to be replaced by bubble bath bombs and scented soaps for bathtub use. The operational model for the ASEAN market therefore saves Opal the massive input of resources required for setting up new production lines.
With regard to external development, Tsang emphasised that brand building must come first when it comes to fostering trust in the brand among local consumers. When a brand has built up its influence and reputation, it becomes easier to open up new markets. When Opal entered the Southeast Asian market, it hired local marketing and design companies to manage promotion, and then set up flagship stores on local e-commerce platforms.
Cultural Differences
The cultural differences between Hong Kong and the Southeast Asian countries have, however, presented challenges to Opal. With specific regard to the issue of Halal compliance. Tsang said: "Take Indonesia as an example. Exporting products to the market requires Halal certification. Halal and non-Halal products are displayed separately in supermarkets. Most shoppers will not even approach non-Halal shelves, so non-Halal products can hardly sell well in local outlets."
Outlining the complex process involved with securing Halal certification, Tsang said: "Many elements of the production process require special attention. All parts of the production plant must fully meet the requirements before Halal certification is granted. Once acquired, though, the certification will cover different regions. For example, the Halal certification acquired by Opal in Malaysia is also applicable to Indonesia."
Detailing the impact of Covid-19 on the company's operations, Tsang said: "We launched a three-year business plan for entering the Southeast Asian market in 2019. Although the plan was subsequently put on hold, we have pressed on with full force in making all necessary preparations for its resumption once the pandemic eases. This has seen us completing the registrations of 35 trademarks and more than 200 sub-trademarks in a number of countries, including Indonesia, Malaysia, Singapore and Thailand."
Legal Support
Drawing on experience of more than a decade in the Southeast Asian region, Tsang believes that businesses looking to enter the market should seek more local advice. Outlining the benefits, she said: "Local regulations sometimes lack clarity, with different countries having different laws and requirements. For instance, some ASEAN countries require foreign companies to hire a certain percentage of staff from the local workforce. Trademark ownership after registration is also different to that of Hong Kong. We have also hired some Malaysians with relevant experience to help with our application for Halal certification. Overall, including locals in the team is highly recommended as we rely heavily on the information they provide."
Besides working with local people, Tsang often takes legal advice from her team of Hong Kong lawyers. Hong Kong has globally renowned law firms and its lawyers have helped her solve many legal problems. Intellectual property issues, for instance, are handled by legal specialists in Hong Kong or on the mainland, with the support of Southeast Asian lawyers to help with local government applications.
Other connections built up through Opal Group's Hong Kong operations over the years help the business to keep abreast of the latest industry trends. According to Tsang, industry players in Hong Kong have been actively building up industry networks, creating a diversity of trade associations. The Cosmetics and Perfumery Association of Hong Kong, the Association of HKS Marketing Promoters and others all provide platforms for regular exchanges between industry players and brands. As yet, Opal has not set up a physical presence in Southeast Asia, with its logistics, warehousing and distribution needs all mainly entrusted to local partners. In choosing these partners, Opal prefers local companies set up by Hong Kong enterprises to ensure smooth communication between both parties. Detailing this thinking behind this, she says: "Hong Kong has a more mature talent development system, and people trained in Hong Kong are biliterate or trilingual and can be more flexible when conducting business."
Overall, Tsang expressed great satisfaction with the services provided by banks in Hong Kong, saying: "As we are exporting goods to 27 countries and territories, our receipts and payments naturally involve many different currencies. Thanks to the banks in Hong Kong, we can always exchange the respective currencies for US dollars promptly and conveniently. The banking sector here also has a great deal of experience in cross-border fund transfers, which helps to put our minds at ease."
The Hong Kong Brand
"Market operational models are changing continuously, and the current trend puts an emphasis on brand building," said Tsang. Explaining how this applied to the cosmetics sector, she continued: "Japanese cosmetics are most associated with 'young girls' and 'natural nude looks', whereas Korea has created an 'instant makeup' trend. To date, Hong Kong cosmetic products do not have any similarly strong associations. Lacking an established reputation, this will make it difficult for its brands to impress new markets."
While the local industry needs to work harder on this, such a phenomenon is not unique to the cosmetics sector, but relates to the whole of Hong Kong in terms of brand and image. Tsang, therefore, hopes that the Hong Kong government, the city's business associations and other organisations will assist the industry in gaining wider exposure, while providing market information and organising overseas commercial activities, with a view to supporting the industry in its bid to market the "Hong Kong brand" to the world.

---
The opinions and views expressed are those of the interviewees and do not necessarily reflect the views of UOB or HKTDC. UOB or HKTDC shall in no way be responsible for the accuracy, completeness or timeliness of the information provided by them, and for any loss associated with the use of such information. 
Note: This article forms part of a joint study conducted by HKTDC Research and UOB: "Trade and Investment Between GBA and ASEAN and the Roles of Hong Kong".
Please click here for the full report.
Hong Kong
Mainland China
ASEAN
Southeast Asia
Hong Kong
Indonesia