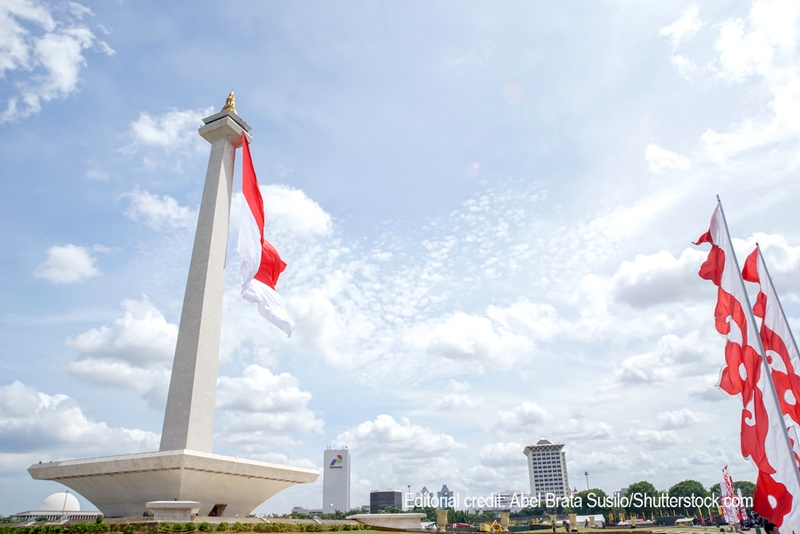 https://hkmb.hktdc.com/en/OTU0ODAxNjgw
Post-Covid Prospects: Indonesia
Interview with Slamet Noegroho, Consul for Economic Affairs of Indonesia in Hong Kong
David Sit
The fourth most populous country in the world, Indonesia has a vibrant economy with great diversity across the nation. With its demographic dividends, improvements in business environment in recent years, as well as development in export sectors, Indonesia enjoyed decent economic progress, with an average economic growth rate of 4.8% a year from 2010 to 2019.
However, the Covid-19 pandemic has disrupted Indonesia's growth trend and dragged the country's economy into recession for the first time since the Asian Financial Crisis in 1998. The unemployment rate once passed 7% and poverty rate climbed over 10% in mid-2020.
With the improving pandemic control lately, economic activity has resumed. The IMF has projected a moderate 3.2% real GDP growth in 2021.
David Sit, Assistant Principal Economist (Asian and Emerging Markets) at HKTDC, interviewed Indonesia's Consul for Economic Affairs in Hong Kong, Slamet Noegroho, in October 2021 to discuss how Indonesia weathered the impacts brought by the pandemic, as well as the economic outlook and development prospects for the country in the years to come.
David Sit:
Can you brief us on the situation in Indonesia regarding Covid-19 and the progress of the country's vaccination programme?
Slamet Noegroho:
Indonesia saw its first Covid-19 case in March 2020, with later peaks of infection in January and July 2021. The situation has been improving in recent months. The number of new daily confirmed cases was down to less than 1,000 in October, but we are vigilant on the new variants, particularly in the mu variant that might be more infectious. We are working diligently to prepare for another probable peak in December.
In response to the Covid-19 pandemic, the Indonesian Government has responded swiftly with a three-prong control-detection-vaccination strategy. The control strategy is characterised by measures on social distancing and the restriction of public activity in high transmission areas. In particular, the Large Scale Social Restriction Policy (LSSR, or Pembatasan Sosial Berskala Besar, in Indonesian) was promulgated to provide an overall legal framework to impose restrictive measures.
The Community Activities Restrictions Enforcement (CARE, or widely known as PPKM in Indonesian) was further implemented in early 2021 to clearly define a four-level response scheme based on weekly confirmed cases and other quantitative indicators, responding with compulsory actions that must be taken to restrict activities and residents' mobility in specific cities and regions with high transmission occurrence in order to curb virus transmission.
The second strategy consists of intensive testing. We are now able to do more than 200,000 tests per day and are aiming for 400,000 per day, along with active tracing – we collect 1,000 samples per month to monitor transmission and new Covid-19 mutations in the country.
Vaccination has been a priority of Indonesian Government in pandemic control. According to the Ministry of Health, nearly 120 million vaccine doses have been secured as of July 2021, of which more than 100 million doses are from Sinovac. More than 46.8 million people have received their first dose, while 20.1 million have also received their second dose.
As we are working towards a vaccination capacity of two million doses per day, we have heightened the target of vaccinating more than 208 million people above 12 years old for their first dose by the end of April 2022.
Currently, the main vaccination scheme, Vaksinasi Program, is mainly government funded, which also covers some foreigners working in Indonesia. The program is supplemented by the Vaksinasi Gotong Royong (VGR) scheme, which allows private and state-owned corporations to purchase vaccines for their employees and families to accelerate vaccination progress. To further encourage vaccination, the government took initiatives such as pick-up and drop-off services or door-to-door vaccinations for elderly.
The issue that currently faced by Indonesia, as described by the Health Minister Sadikin, is vaccine supply. Indonesia is fortunate to have secured enough vaccine doses to achieve the vaccination target, including those delivered and pledged by suppliers. We are also scaling up local vaccine production, with PT. Bio Farma, a state-owned pharmaceutical company, now packing and distributing Sinovac vaccines from bulk packages into individual doses.
In the longer run, we are developing local vaccines to ensure a long-term sustainable supply. Two out of the seven candidates are currently making better progress, they are vaccines being developed by the Eijkman Institute in partnership with PT.Bio Farma, and another by Airlangga University in partnership with PT.Biotis.
Sit:
How was Indonesia's economy impacted by the Covid-19 outbreak? What do you see as the near‑ to medium‑term outlook of Indonesia's major industries and trade? What has the Indonesia government done to support businesses and the economy?
Noegroho:
Covid-19 took a heavy toll on Indonesia's economy. The real GDP contracted by 2.1% in 2020, resulting in the first recession in two decades. While the restrictive measures are essential to control the spread of the virus, they unavoidably impacted both the manufacturing sector and services industries as factories and outlets were once closed down, and caused disruption to supply chain and business activities, in addition to the dropping external demand.
A key government concern is the employment pressure and poverty caused by the pandemic, in which two million people lost their job, resulting in a 1% increase in unemployment rate, as well as a 2.5 million people falling into poverty. In response, the Indonesian Government took strong fiscal and monetary measures to alleviate the effects brought by the pandemic in order to support businesses and the Indonesian people.
According to the Ministry of Finance, the National Economic Recovery Program (PEN) provided IDR576 trillion (approximately US$41 billion) of fiscal support in 2020, which covered income tax exemption, VAT and import tax refunds and sectoral support programs etc for businesses, especially MSMEs, as well as extra spending on healthcare and social protection for people in need of assistance. The PEN program this year increased by nearly 30%, budgeted to IDR775 trillion and will widen the support in the hope of accelerating economic recovery and supporting jobs creation.
On the monetary side, the central bank, Bank Indonesia (BI), has cut interest rates several times to inject liquidity into the financial system.
With the recent declining trend on Covid-19, the PPKM response level has been revised down to level two or three from the highest level four alert in most regions, seeing continued resumption of production and business activities in August and September. Therefore, we are optimistic about this year's economic growth, as well as the employment situation. The GDP of Indonesia has resumed to the pre-Covid level. As a result, the Ministry of Finance is expecting a 3.7% to 4.5% real GDP growth this year.
Sit:
What are the key focuses of economic development in Indonesia in the post-Covid-19 era to support long-term growth? What are the key sectors that Hong Kong businesses should be paying attention to?
Noegroho:
While the Covid-19 pandemic brought unprecedented difficulties to the economy and society, it also underscored the need for continuing structural reforms and bringing new opportunities to the economy. In the post-Covid-19 era, Indonesia seeks to further increase productivity and attract foreign investments in order to boost employment in the short-term and to support its long-term goal in becoming one of top 10 economies by 2030 and further to top five by 2045, a target set by President Joko Widodo.
During the pandemic, Indonesia saw faster adoption of the digital economy as lockdown measures restricted daily activities. For example, e-commerce and online media saw more than 50% and 24% growth in gross merchandise value from 2019 to 2020, according to a survey by Google. Furthermore, the Indonesian Government has also promoted the use of digital services amid the pandemic, especially in healthcare, using telemedicine and tracing apps to help controlling the pandemic.
The Ministry of Communications and Information Technology is working on accelerating the national digital transformation with five priorities, including the extension of high-speed internet infrastructure development to more than 12,000 villages, construction of the National Data Center (PDN), supporting the development of human resources in digital sector, providing e-commerce support to MSMEs and digital start-ups, as well as legislating personal data protection law for online businesses.
The digital economy continues to present ample opportunities for business collaborations, especially in e-commerce, web-portal construction and telecommunication infrastructure in post-Covid 19 era. Indonesia looks forward to working with businesses from mainland China and Hong Kong for their advanced technological products and services.
Infrastructure is a focus of Indonesia's post-Covid economic development, which is expected to provide a significant number of job vacancies to improve the employment situation, as well as to improve the general livelihood of Indonesian people. The infrastructure budget in 2021 amounted to IDR432 trillion with targets in basic services, connectivity, energy and electricity supply and information technology. In addition, there are plans to further facilitate the adoption of renewable energy in the country.
Making Indonesia 4.0 is Indonesia's initiative to boost the country's global competitiveness in the manufacturing sectors. Seven essential industries were identified by the Indonesian Government: food and beverages, textiles and clothing, automotive, electronic, chemical, with two additional sectors being pharmaceuticals and medical devices. These sectors are expected to create up to 2% of incremental annual real GDP growth, as well as more than 10 million additional jobs by 2030.
Sit:
What initiatives are in place to support overseas companies, such as Hong Kong businesses looking to invest and operate in Indonesia?
Noegroho:
The Indonesian Government regards foreign investment as a key driver for its economic recovery and development. The Job Creation Law (commonly referred to as Omnibus Law) was passed in November 2020, in the hope of further liberalising the foreign investment regime to support economic development and employment.
The Omnibus Law covers a wide range of issues that can foster employment in Indonesia. The most notable amendment regarding the foreign investment regime was a change from a negative list approach to positive list approach that opens new sectors, including transportation, energy, distribution, construction services, media, and telecommunications.
A total of 245 business lines are designated as priority sectors, in which foreign investors can enjoy various incentives including tax holidays, allowances, import duty exemptions, and/or non-fiscal incentives in the form of more easily attaining business licences, work permits, along with supporting infrastructure, and guaranteed energy supply or raw materials.
The Indonesia Ministry of Investment (BKPM) provides a portal for foreign investors interested in investing in Indonesia.
Indonesia also operates different types of economic zones, which totalled to 48 industrial parks, 15 Special Economic Zone (SEZs), four Free Trade Zones (FTZ) and 10 tourism zones. These zones cater to the needs of different industries, with extra incentives dedicated to businesses operating in the zones, such as corporate income tax cuts, import duty exemptions and VAT refunds.
Sit:

Indonesia is home to some of the flagship BRI projects, such as high speed rail (HSR). Can you tell us how Covid-19 has impacted these projects?
Noegroho:
Indonesia welcomes investment from all over the world, and the BRI is an important initiative that could help Indonesia in funding much needed infrastructure. The Jakarta-Bandung HSR, as well as the Kayan River hydro power plant are examples of the key BRI projects in Indonesia. While Covid-19 had affected the progress of some projects due to the lack of labour in lockdowns, and the suspension in international travel making overseas engineers coming to Indonesia difficult, the impacts of Covid-19 are largely manageable. The Jakarta-Bandung HSR, which links Indonesia's capital with its third largest city, is expected to complete by the end of 2022, approximately a one-year delay to the planned completion date.
Sit:
How do you view the post-Covid 19 economic relationship between Indonesia and Hong Kong and mainland China? How are Indonesian companies catching the opportunities offered by the Greater Bay Area (GBA)?
Noegroho:
Hong Kong has always been an important trade and investment partner to Indonesia. Hong Kong was the second largest source of FDI inflow to Indonesia, totalling US$2.3 billion during first six months of 2021. Hong Kong has long been among the top five inward investment sources in Indonesia, currently with more than 1,100 on-going projects invested in by Hong Kong companies.
Currently there are many sectors that require investment, for example in infrastructure, metal, water and energy, and IT. There have been successful cases of Hong Kong investment in Indonesia in recent years. The most notable case featured a merger between Hong Kong's CK Hutchison group and Qatar's Ooredoo Group to form the second largest telecommunication company in Indonesia with a total transaction value of US$6 billion, which is also one of the largest deals in ASEAN to-date.
The GBA is a market that can't be overlooked, and we think Hong Kong is the natural gateway for Indonesian businesses to capture this exciting market. Indonesian companies are looking forward to exploring the GBA market using Hong Kong as the first stop.
There are many products in Indonesia that could satisfy demand in Hong Kong. Recently, the Consulate General in Hong Kong has been working hard to promote the export of Indonesian food products. For example, we believe jamu juice, a traditional Indonesian herbal drink, could be an ideal product that would be warmly welcomed by the health-conscious local community.
We look forward to further exploring opportunities in Hong Kong and the Greater Bay Area, partnering with Hong Kong businesses and professionals.
Finance & Investment
Medical Supplies & Medicine
ASEAN
Southeast Asia
Indonesia