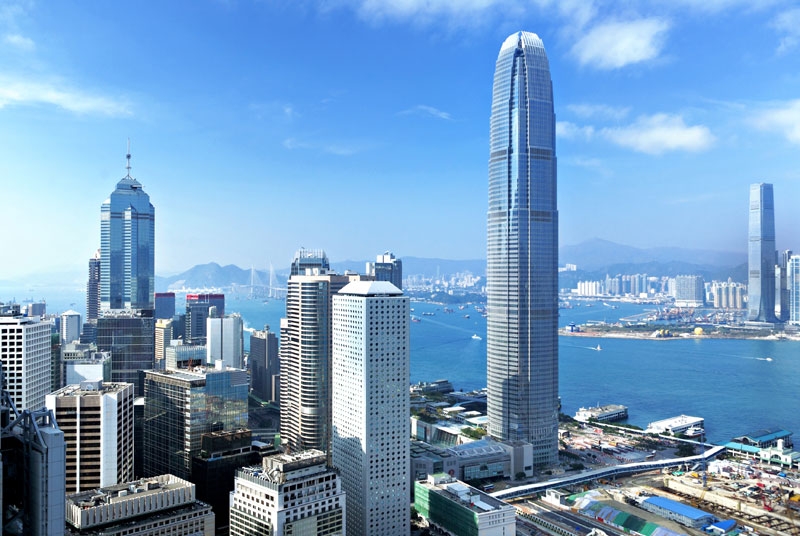 https://hkmb.hktdc.com/en/OTAxNDQwNzc3
ACCA Hong Kong: RCEP Opens Doors to New Opportunities for GBA Professionals
Joint research by HKTDC Research and ACCA
Wing Chu, Business Advisory Manager, HKTDC Research; Yuki Qian, Regional Head of Policy, ACCA China
Interview with Jane Cheng, Head of ACCA Hong Kong
As an international financial hub within the Greater Bay Area (GBA), Hong Kong can act as a springboard for finance and accounting professionals in the region to expand their services regionally and internationally. Foreign companies entering China and Chinese companies expanding abroad, particularly into markets covered within the remit of the Regional Comprehensive Economic Partnership (RCEP) agreement, all need access to the sort of world-class financial and professional services that are plentiful in Hong Kong.
Jane Cheng, head of ACCA Hong Kong, explained that the agreement will be good for business, saying: "The RCEP offers ample opportunities for professional services and business. Talent development and acquisitions are the key to success."
ACCA members can use Hong Kong to maximise the unique business edge of the GBA and tap into the many opportunities that RCEP represents. Cheng noted that there are already plenty of examples of this happening in practice. Describing how her organisation is already helping professionals, Cheng said: "At ACCA, we have created practical resources to support our small and medium-sized practices (SMPs) community in the transformational journey that is a crucial part of the sustainable recovery of the small business sector in this fast-changing era.
Global initiatives
"Global initiatives include Practice Connect – an online hub with insights and innovative tools to help small practitioners stay relevant and meet evolving demands – and The Practice Room, a virtual platform that connects SMPs all over the world so they can share industry insights regularly. These enable members to take advantages of ACCA's unparalleled professional community and possibilities to stimulate discussion and drive innovation and sustainable development."
Championing ACCA's role in the development of the professional services industry, Cheng said: "ACCA is uniquely positioned to promote the role of small and medium-sized enterprises (SMEs) and SMPs in the global economy, meet their needs, facilitate the sharing of ideas and best practices, and power up digital transformation efforts.
"We have introduced ACCA SMP100 as a series of practical workshops and sharing sessions, including cross-market discussions with like-minded practitioners from the Asia Pacific region, to help enhance work efficiency and support business transformation. Connectivity is key to make sure companies can access ACCA's support in the region."
ACCA members are recognised by Chinese government agencies as high-end financial talents with great professionalism. An ACCA qualification is often used as a criterion for promotion to senior management and a whole range of career opportunities.
Talent development
Cheng believes that developing talent is essential for tapping opportunities in RCEP markets. She says that one of ACCA's key attributes is its ability to train and develop new talent to fulfil the demands of the fast-growing economy, and upskill / reskill the existing talent pool in response to the changing environment.
Various modules within the ACCA qualification, such as the Ethics and Professional Skills Module and the continuing professional development offerings, all help strengthen these efforts. ACCA also produces webinars and seminars along with research insights to help its members stay up to date.
Underlining the thinking behind the provision of these services, Cheng said: "Our professional insights help members think ahead, understand the latest developments in the profession, and grasp emerging opportunities wherever they may be."
Because the understanding created in this way goes far beyond the GBA to other RCEP markets and further afield, it can help overcome a key challenge for businesses looking to leverage the GBA's unique edge to expand out to RCEP markets. This challenge is one embedded in the often limited understanding of the culture, policy, regulatory environment, tax structures and other issues that companies have to address when they expand abroad.
ACCA's maxim is that it is people that can overcome such a challenge in order to make expansion and growth a success. Cheng explained how businesses translate this maxim from words into action, saying: "Companies should ensure they have access to a talent pool with the necessary technical, digital and soft skills to help grow their business and manage the risks that can emerge from tapping into the many opportunities that RCEP can generate."
Hong Kong
Mainland China
Hong Kong