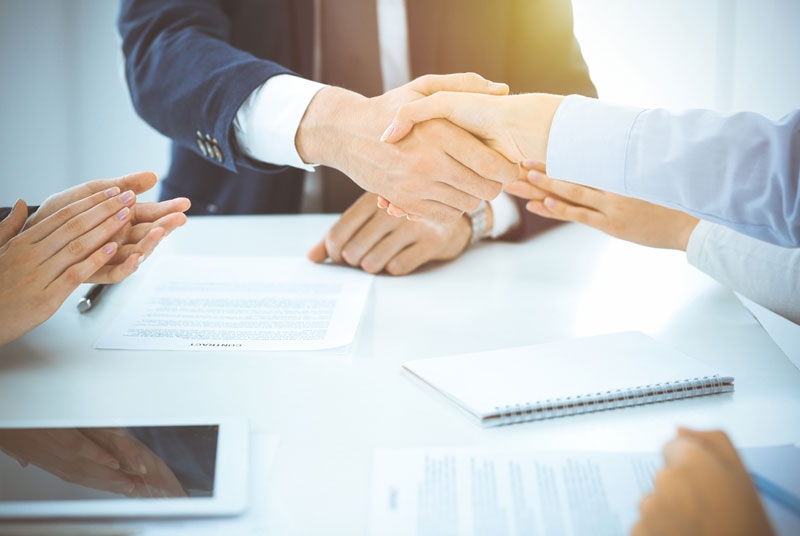 https://hkmb.hktdc.com/en/ODkxOTY1ODQx
GBA Manufacturers Can Find Opportunities in ASEAN Countries Through RCEP
Joint research by HKTDC Research and ACCA
Wing Chu, Business Advisory Manager, HKTDC Research; Yuki Qian, Regional Head of Policy, ACCA China
Interview with Andy Li, CFO of Crystal International Group Limited
For traditional manufacturers such as Crystal International Group Limited, a Hong Kong-based apparel supplier that serves global brands, new opportunities are now shifting from mainland China to Southeast Asia. Under the Regional Comprehensive Economic Partnership (RCEP), lower labour costs in Association of Southeast Asian Nations (ASEAN) countries and the potential for a unified tariff regime among member states could benefit apparel manufacturers.
"Over the past 10 years, we've seen manufacturing moving from the Greater Bay Area to other Asian countries," says Andy Li, CFO of Crystal. "We set up factories in Dongguan and Zhongshan and even, at one point, had tens of thousands of workers in mainland China, but we've moved to Southeast Asia for expansion because of the rising costs on the mainland."
The varying political and cultural factors in ASEAN countries can at times be concerning, Li acknowledges. Myanmar lacks political stability, Thailand does not have in place a comprehensive supply chain for large-scale garment production, and Indonesia's anti-Chinese past remains a concern to some investors, Li explains.
After making attempts to tap into different ASEAN countries, Crystal identified Vietnam as an important base and has hired more than 40,000 employees there.
"What we see in Vietnam is political stability, good infrastructure and better development compared to other ASEAN countries," Li explains. "Sharing a similar background, Vietnam is like mainland China 15 years ago, which Hong Kong players are familiar with. The country is improving its infrastructure in logistics, power supply and highways, which gives it a competitive edge over the others." This has led more companies from different industries to move to Vietnam.
Crystal International Group also has operations in Bangladesh and Cambodia.
Li says that while the group benefits from lower labour costs and a plentiful supply of workers in these countries, their lack of management talent poses as a challenge.
Another consideration for apparel manufacturers when choosing a new country to operate in is tariffs. Under RCEP, there are hopes for lower tariff rates to encourage the flow of goods and factory relocations.
"Tariff agreements will represent opportunities for us," Li says. "As the RCEP is a regional agreement, we can expect a unified tariff rate among member states."
The RCEP comes at a time when the apparel industry is facing its own challenges, including shortages of talent, more consolidated supply chains, fewer market opportunities for small players and rising production costs.
"We are among the biggest apparel exporters, but we also face challenges," Li says. "Smaller players would find it harder to expand to ASEAN countries. A bridge is lacking to help players find more business opportunities."
Hong Kong as a service exporter
For RCEP clients, Hong Kong is known for its professional services, something which ASEAN countries are weak in.
"Hong Kong no longer exports traditional goods," Li says. "Now Hong Kong exports its services."
In a pragmatic sense, Li says Hong Kong service providers need to first capitalise on the city's links with other locations in the Greater Bay Area (GBA) before setting their sights on ASEAN countries. Having done business in mainland China for years, Li has seen how in the past businesses in Guangdong tended to seek services from providers in Shanghai rather than Hong Kong. Now, however, Hong Kong service providers have an opportunity to strengthen ties with the mainland in the context of the GBA.
Li also warns that the idea of "expanding overseas" will remain just an idea unless real efforts are made to understand the new markets involved. "For service providers, being cheaper won't help you gain business because knowledge of the local market and regulations is more important."
He adds: "You cannot just expand to ASEAN countries on a whim. What's more important is what opportunities Hong Kong can bring. To effectively export Hong Kong's services, professionals must have local knowledge and qualifications to serve clients. Obviously, Hong Kong is using its regional business hub advantages to meet customer needs by integrating various services from different sources around the globe. But the government also needs to help service providers create further demand by overcoming the barriers about mutual recognition of professional standards across borders."
Another competitive edge unique to Hong Kong is its active financial market, particularly with capital coming from mainland China, Li says.
"Even if Hong Kong service providers do not expand overseas, business opportunities will still come to your door."
Garments, Textiles & Accessories
Hong Kong
Mainland China
ASEAN
Hong Kong