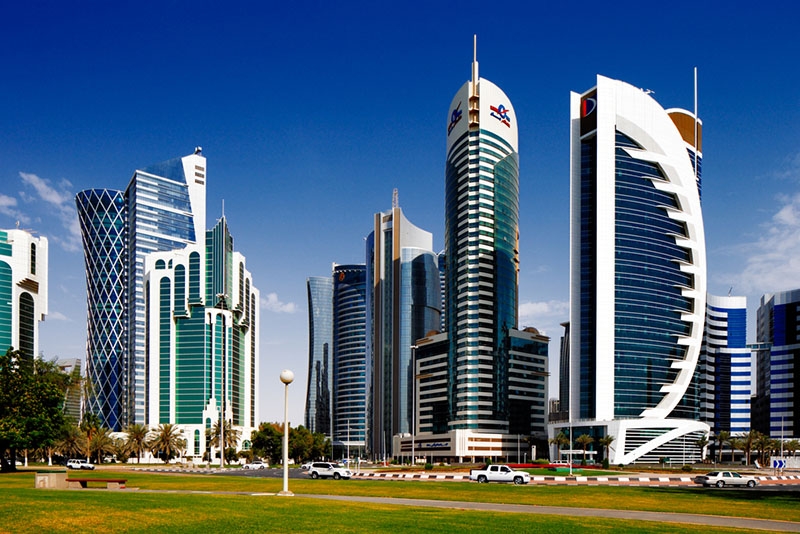 https://hkmb.hktdc.com/en/ODYxNjc4MzM5
QATAR: Qatar Financial Centre Companies Allowed to Own Local Real Estate
Qatar's Ministry of Commerce and Industry issued new regulations on 6 September 2021 on how both Qatari and foreign corporate investors can use the Qatar Financial Centre (QFC) as a base for real estate transactions in the country. The new Qatar Financial Centre Real Estate Ownership Regulations permit foreign corporate investors, including institutional investors, to invest in Qatari real estate while enjoying the benefits of the QFC. Previously, only foreign individuals were allowed to invest, subject to limitations. There were no specific guidelines on the use of corporate vehicles, including QFC entities. 
Under the new QFC Real Estate Regulations, a wholly or partly foreign owned QFC firm can own or have a usufruct in real estate in the approved designated areas. These areas were recently confirmed in Cabinet Resolution no. (28) of 2020, with nine areas designated for full ownership and 16 for usufruct only, open to all real estate investors, regardless of nationality. 
A QFC company is required to apply at the QFC Companies Registration Office (CRO) for investment approval, and the CRO can monitor the firm's ownership structure, with stiff penalties for non-compliance. QFC companies are urged to register ownership/ usufruct interests with the CRO before 5 October 2021.