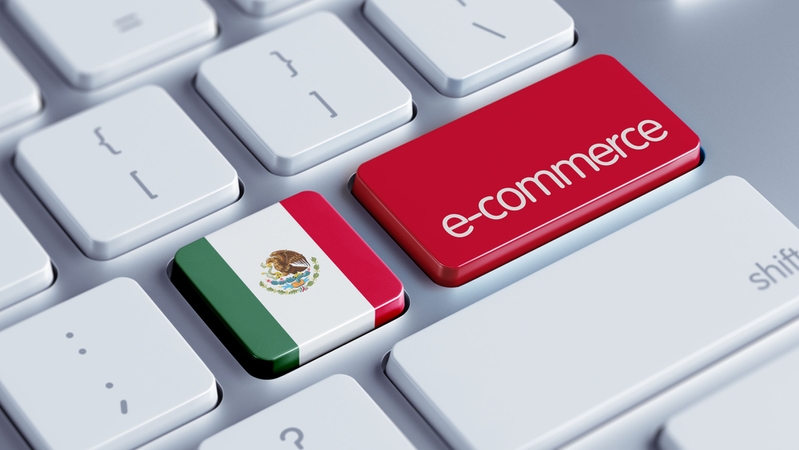 https://hkmb.hktdc.com/en/ODQ3OTE0OTQ4
The E-Commerce Route into Mexico
Louis Chan
In the webinar "The E-Commerce Route into Mexico" recently organised by HKTDC Research, Mexican pundits were invited to elaborate on the country's economic situation and digital market landscape after the pandemic and share their insights on how best to venture into the market.
Steady recovery underway
In the webinar, Amapola Grijalva Vega, HKTDC's Mexico City Consultant, briefed participants on the current pandemic and economic situation in Mexico. She pointed out that, although the number of Covid-19 cases had risen sharply again during the third wave of the pandemic that started in late July this year, the death toll had dropped in comparison to the previous peak in March. By the end of August, Mexico had already administered at least 84 million doses of Covid vaccines.
Vega said that, although the pandemic had hit the Mexican economy hard, there were marked improvements from last year and a steady recovery was underway. From early 2020 onwards, the pandemic lockdown led to a contraction in private consumption. People switched to online shopping when lockdown was first imposed, but as restrictions eased and they began to visit physical stores once more, private consumption gradually returned to pre-pandemic levels. There is some difference across market sectors. Sales of essentials from outlets such as supermarkets, pharmacies and convenience stores have revived steadily. Expenditure related to tourism, sales from department stores, and leisure activities outside the home such as in restaurants and cinemas, have yet to see full recovery.
Vega believes that as an open market with trade friendly customs procedures, Mexico is an ideal trading partner for Hong Kong. Companies can take advantage of Mexico's connectivity to gain an entry point to regional markets, or they can showcase innovative products and services to establish a presence in the region. She added that manufacturers in Mexico exporting goods to the US and Canadian markets enjoy preferential tariffs and zero VAT as well as simple and straightforward customs clearance procedures.
Vega expects that Mexico will make a speedy recovery after the pandemic, and enterprises will look for external markets. Mexico has close ties with the US, to the extent that currently over 80% of its total trade is with its northern neighbour. Consequently, Mexico recognises that it needs to diversify its international trade. She says that Mexico's e-commerce businesses are very popular in Latin America, while the country's logistics operators are in a position to support the expansion of e-commerce in the region.

Exponential e-commerce growth
David Bernardo, CEO of LITS Adventures, a Mexico City-based digital transformation specialist, talked about the e-commerce situation in Mexico. He said that one result of the pandemic was the dramatic growth in e-commerce in the country in 2020: while physical retail sales fell 5.1%, online sales surged 65% year-on-year. The most common goods Mexicans buy online are technology products and medicines. The main benefits they see of shopping online are receiving home delivery, saving time, and enjoying more promotions and discounts online. For cross-border e-commerce, most products under US$50 are exempted from import duties.
Bernado said there are six peak online shopping seasons in Mexico: Mother's Day in May, promotion sales in June, hot fashion sales in August, Cyber Monday and the El Buen Fin shopping festival (Mexico's answer to Black Friday) in November, and Christmas in December.
Social media are very important to Mexico's e-commerce, not only as marketplaces for online sales but also as channels for collecting consumer feedback. As pointed out by Bernardo, Mexicans currently spend an average of nine hours per day on the internet and 3.5 hours on social media. Among Mexican online shoppers, 48% have made in-app purchases on Facebook or Instagram. Bernardo also said that Mexican consumers make fewer returns of online purchases than their American counterparts: last year, three out of 10 Mexicans made returns as compared to three out of five Americans.
Bernardo cited eBay, Mercado Libre and Amazon as the biggest e-commerce businesses in Mexico. He expects online shopping will continue to be popular post-pandemic. But many local online stores do not offer their customers a good shopping experience. For example, customer interfaces may be difficult to navigate. This offers opportunities for new players while well-established brands such as Rappi, Walmart and Amazon take advantage of the situation to expand their online business.
Five practical tips
Marianna Duhart Ogarrio, Country Manager and Partner of ProfitlogiQ, a marketing and advertising company headquartered in Mexico City, shared her insights on expanding into the Mexico e-commerce market. She said that many Mexicans began shopping online because of the pandemic. From February to May last year, Mexico witnessed an increase of one million online buyers. Frequently bought products included clothes and shoes, car parts, furniture and home decor, mobile accessories and sports and fitness equipment. Above all, however, food delivery and fashion items were the most popular categories for Mexican e-commerce consumers.
Ogarrio offered five tips to companies intending to expand into the Mexican e-commerce market. First, she referenced a study conducted by Deloitte which found that mobiles are not the only devices through which Mexicans shop online. In fact, some 30% of Mexican consumers use a desktop or a laptop.
Second, companies need to use Spanish to describe and sell their products and to market their brands. Ogarrio suggested hiring a local agency for translation and carrying out search engine optimisation (SEO) efforts.
Third, the reputation of an online shop affects sales. Buyers who have had problems with their purchasing are less likely to buy again from the same seller. The most frequent purchase problems include long delivery times, difficulties in communicating with customer service personnel and disappointment with the quality or performance of purchased products.
Fourth, both cash and digital payments should be accepted. As 16% of e-commerce transactions in Mexico are made in cash, many sellers have added a cash payment method to their online shops. On the other hand, online shops which were only accepting cash payment have adopted digital payment to meet the needs of customers. Most digital payments are made on a prepaid basis.
Lastly, before launching their e-business in Mexico, companies are advised to sell in physical stores where they can trial products to ascertain local demand and customer traffic. Currently, 50% of e-commerce transactions are channelled through physical marketplaces.
North America
Hong Kong
Mexico
Hong Kong