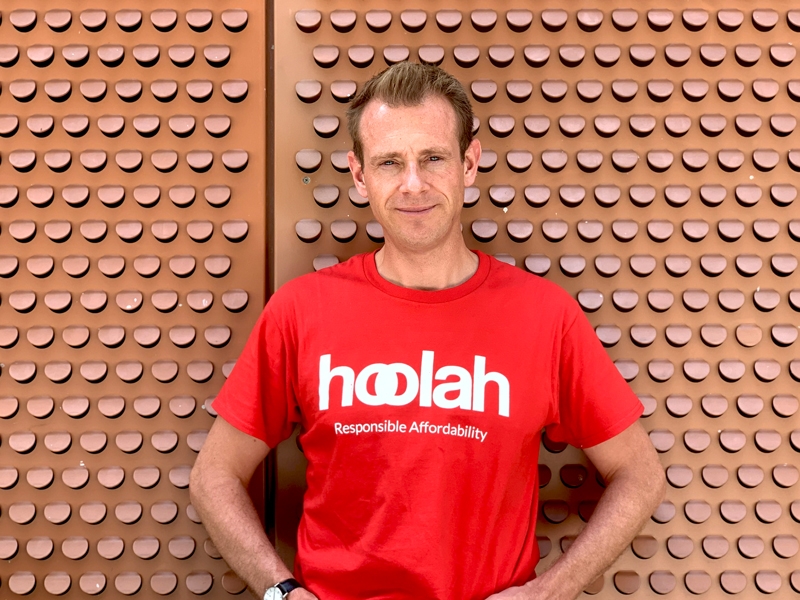 https://hkmb.hktdc.com/en/ODM1NTk4MjI2
ASEAN E-commerce: The Buy Now, Pay Later Business Model
Interview with Stuart Thornton, CEO and Co-Founder of hoolah
Melissa Ho
The Covid-19 pandemic has brought on a wave of change in consumer behaviour which has seen consumers migrating online for work, socialising and even shopping. In Southeast Asia, the accelerated growth in e-commerce has paved way for the proliferation of alternative payment methods, including Buy Now, Pay Later (BNPL). Together with the financial uncertainty caused by the pandemic, BNPL has become an appealing payment option for consumers in recent times.
Hoolah, the region's leading omni-channel BNPL platform, saw tremendous growth over the pandemic period. The number of platform users has increased fourteenfold, while the total transaction volume has grown over 20 times. Stuart Thornton, CEO and co-founder of hoolah, recently sat down with HKTDC Research to share about the appeal of BNPL solutions and the opportunities presented in Southeast Asia.
The Start of hoolah
Hoolah was founded three years ago in Singapore, offering a BNPL solution that enables interest-free repayment in three monthly instalments for online purchases, and later on expanded to brick-and-mortar stores. In offering consumers zero interest, hoolah charges merchants a transaction fee for every customer order.
While BNPL option obviously benefits consumers with increased affordability and payment flexibility, Thornton suggested that the BNPL solution also adds value for retailers, explaining: "From our previous experience, we noticed that e-commerce merchants were complaining about converting customers and seeing cart abandonment – 75% was an average but a number of merchants would see more than 90% abandonment outcomes. They were looking to payments and tech companies to find solutions to the problems they faced. The opportunity in building hoolah was to help merchants overcome these difficulties around customer conversion, basket size and cart abandonment."
"At the same time, we spotted a growing BNPL trend in Europe and the US back in 2016, but there was nothing like that in Asia," said Thornton. Observing a gap across Asia, Thornton thus launched hoolah in 2018 with the intent to bring the BNPL solution to the region, placing hoolah's headquarters in Singapore, and later ventured into Malaysia and Hong Kong.
Appeal of Buy Now, Pay Later
For consumers, BNPL services appeal to them on an emotional level by removing the pain of spending a lump sum in one go. Thornton explained, "Consumers fundamentally hate paying upfront when shopping, no matter if it's a small or big purchase. With hoolah, you only need to pay one-third of the payment upfront and pay the balance over the next two months. This allows individuals to maximise their personal cash flow, and better manage their monthly budget and spending. An additional plus is that it's interest-free, unlike traditional lending and instalment plans."
Thornton added that hoolah also provides variety and flexibility in payment options by accepting debit and credit cards from different financial institutions. Saying: "Traditionally, merchants are usually tied to specific banks to offer credit card instalment plans for customers, leaving customers with limited choices. In hoolah, we don't have such a problem."
However, the BNPL model has a flipside for consumers as some may say it can easily lead to debt and late payment penalties. Acknowledging that, Thornton is taking on the responsibility in educating consumers about responsible spending, saying: "Responsible affordability is an important part of our vision at hoolah. We hope to support a sustainable approach to shopping, so that consumers can buy as they need and like, but in a responsible way."
To encourage responsible spending, hoolah offers a transparent solution which has no hidden fees and processing fees. Users receive timely reminders of their upcoming payment dates. They are also allowed to make early repayments without any additional fees. In addition, hoolah sets a limit on orders – meaning when the limit is hit, users will need to repay outstanding instalments before they can place a new order using hoolah – to prevent overspending or impulse buying.
Value for Merchants
From the merchants' perspective, hoolah drives value by helping them reach new customer segments. One example is Sennheiser Singapore, which has leveraged hoolah's payment system for its online store to help younger customers afford Sennheiser's competitively priced products. In just five months, Sennheiser saw an increase in consumers completing their basket purchases, an 80% rise in gross merchandise value, as well as a 30% increase in sales made via hoolah.
Hoolah now partners with over 3,000 merchants across the three markets – Singapore, Malaysia and Hong Kong, featuring brands across broad categories ranging from home furnishing, beauty, and apparel and footwear, to lifestyle and kids-related products and services. Singapore-based online furniture shop HipVan, 3D-printed invisible braces company Zenyum, and e-commerce platforms Zalora and Strawberrynet are some examples of hoolah's partner merchants.
Another appeal that attracts many merchants to partner with hoolah is that it offers a risk-free solution for payment collection. Explaining how this works, Thornton said, "We pay our partner merchants upfront for every successful transaction and take on all the risk and responsibility of the consumer repayments, so merchants can minimise the impact on their cash flow."
Understanding the Southeast Asian Markets
With business operations and experience in Singapore and Malaysia, and in progress to expand to Thailand and Philippines, Thornton pointed out a key characteristic in the ASEAN market – diversity. "Consumers in the region differs not only in terms of income; they also have very distinctive cultures and preferences. It is important to recognise the differences and hyper-localise to capture the market."
To illustrate hoolah's localisation strategies, Thornton used Malaysia as an example, saying: "Conversational commerce is growing in Malaysia as consumers increasingly value on-demand convenience and impeccable customer service. We noticed that many Malaysian consumers like to shop and order via messaging apps such as WhatsApp and therefore we enabled QR code payment in WhatsApp to cater to consumers' preferences."
Another key trend Thornton observed that is further catapulting the BNPL model is the shift from credit to debit among millennials. He said: "In Singapore, debit cards are gaining traction in the younger generation because they're more aware of the risks associated with credit-based products. They are showing more awareness and responsibility when it comes to personal finance, especially after the way the Covid-19 pandemic has hit the world."
The BNPL model also gives hoolah access to a huge customer base that traditional financial institutions have struggled to reach. According to Fitch Ratings, nearly half of the population in Southeast Asia remain unbanked with no access to financial products, and less than one-fifth of the population has access to credit. The inaccessibility of the established banking system has provided an ideal backdrop for companies like hoolah to step in and supplement with its services. Thornton added with an example, "A 21-year-old consumer may be earning good money, but without much credit history, traditional banks may not grant him or her access to credit cards. In hoolah, that's someone we can help provide access to the products and services they need, using our BNPL service."
Despite the growing opportunities for BNPL services in the region, consumers' reliance on cash remains an obstacle for the industry growth. Besides Singapore, which has an exceptional high card payment penetration (including debit and credit cards) of 70% in the region, other ASEAN-5 countries[1] have relatively low card usage – less than 30% of retail transactions are conducted via cards, with Indonesia having the lowest rate of only 6% in 2020.[2] Cash remains a common payment method in many Southeast Asian countries.
With that said, the pandemic has undoubtedly accelerated the transition towards cashless payment, especially in markets where cashless adoption has had a head start, such as Malaysia and Thailand. Thornton believes digital adoption is gaining ground in Southeast Asia and remains optimistic about the region's prospects for BNPL services. Further down the pipeline, hoolah is looking to launch its BNPL service into more Southeast Asian markets, including Indonesia and Vietnam.
---
[1] ASEAN-5 countries include Indonesia, Malaysia, Singapore, Thailand and Philippines
[2] Euromonitor Passport database
Hong Kong
ASEAN
Southeast Asia
Singapore
Malaysia
Hong Kong