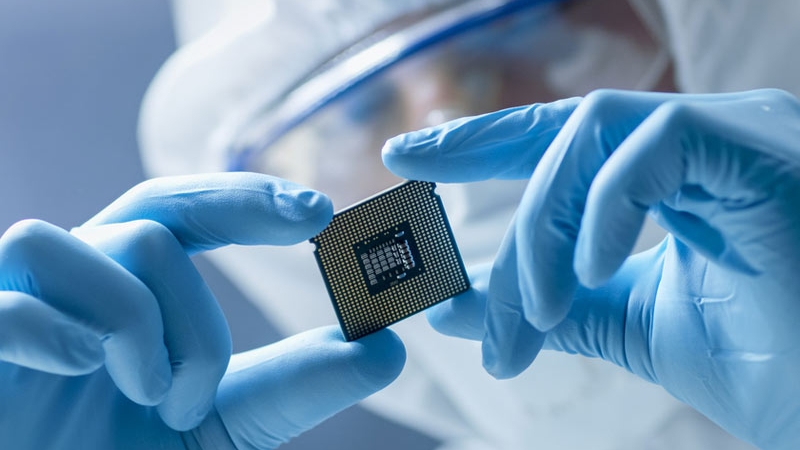 https://hkmb.hktdc.com/en/Nzk3NTY5NzUx
China's 14th Five-Year Plan: Research Priorities and Industrial Policies
In the Outline of the 14th Five-Year Plan for the National Economic and Social Development and the Long-Range Objectives Through the Year 2035 (the 14th FYP, in Chinese only), the Chinese government sets forth a strategy of the "domestic and overseas markets reinforcing each other, with the domestic market as the mainstay"1. The key to building a strong domestic market is enhancing supply capacity. There are a number of policies laid down in the 14th Five-Year Plan that are designed to support the development of scientific research and advanced manufacturing, expand domestic demand and optimise the consumption market, accelerate the services industry's growth and foster the green industry's development. All these are aimed at strengthening the different components of the supply chain from R&D to sales. This article discusses and analyses the policies on scientific research and industrial development related to these four areas. This should help Hong Kong companies map out their business directions and drive their business to new levels during the 14th FYP period (2021-2025).
When quoting the text of the 14th FYP2, this article adopts the following format: (Part No. Chapter No. Introduction/Section/Table No.). Thus, "(1.1.1)" refers to Part 1, Chapter 1, Section 1; "(3.11.Table 5)" refers to Table 5 of Chapter 11, Part 3; and "(3.8.Introduction)" refers to the Introduction of Chapter 8, Part 3, and so on.
Dual Emphasis on Basic Research and Technology Applications ​​​​​​​
A number of targets for promoting the development of scientific research and advanced manufacturing are set out in the 14th FYP. Some examples are:
By 2035, significant breakthroughs will be made in core technologies in key areas, turning China into a global leader in innovation, and to achieve new-type industrialisation, informatisation, urbanisation and agricultural modernization, creating a modernised economy (1.3.1)
During 2021-2025, public and private R&D investment will increase by 7% annually and to strive for a higher investment intensity than that of the 13th FYP period (1.3. Table 1)
The value-added of digital economy industries is projected to account for 10% of GDP in 2025 (1.3.Table 1)
The ratio of basic research funding as a share of R&D investment to over 8% (2.4.3)
In order to foster scientific research, the Chinese government is looking to target cutting-edge fields such as artificial intelligence (AI), quantum information, integrated circuits (ICs), life and health, brain science, biobreeding, aerospace technology, deep earth and deep sea, and implement a series of forward-looking and strategic National Science and Technology Major Projects. (2.4.2) Support will also be given to Beijing, Shanghai and the Guangdong-Hong Kong-Macao Greater Bay Area (GBA) to establish global technology innovation centres, and to Huairou of Beijing, Zhangjiang of Shanghai, the GBA and Hefei of Anhui to develop comprehensive national science centres. (2.4.4)
In order to encourage enterprises to invest more in R&D, the Chinese government will implement inclusive policies like granting more tax deductions for R&D expenditure, offering tax concessions to new- and hi-tech enterprises (2.5.1), improving tax concession policies to incentivise technology SMEs to make innovations (2.5.1), enhancing the financial innovation support system, encouraging financial institutions to develop financial technology products such as intellectual property pledge financing and technology insurance, and launching pilots on transforming technological achievements into loan risk compensation (2.5.3).
To spur the growth of advanced manufacturing, the Chinese government will attach importance to developing the information technology, advanced manufacturing and biotechnology sectors. The 14th FYP specifies that the focus will be on strategic emerging industries, including next-generation information technology, biotechnology, new energy, new materials, high-end equipment, new-energy vehicles, green and environmental protection technology, aeronautics and astronautics and marine equipment. Furthermore, efforts will be made to drive the integrated and innovative development of biotechnology and information technology, expedite the growth of biomedicine, biobreeding, biomaterials and bioenergy, and expand the bioeconomy. (3.9.1) Specific policies include:
Implementing projects to transform and upgrade core competencies and technologies in the manufacturing sector and encouraging enterprises to adopt advanced technologies, accelerate equipment replacement and introduce the large-scale application of advanced technologies on new products (3.8.3)
Enhancing the core competencies of sectors like high-end new materials, smart production and robotics technology, industrial application of the BeiDou Navigation Satellite System (BeiDou), new-energy vehicles and smart (connected) vehicles, high-end medical equipment and innovative medicines (3.8.Table 4)
Furthering the promotion and application of the BeiDou system and pursuing the high-quality development of the BeiDou industry (3.9.1)
Propelling the comprehensive development of the internet-of-things (IoT) and building IoT access capability which can support fixed-mobile convergence and hybrid broadband-narrowband (3.11.1)
Fostering and growing emerging digital sectors including AI, big data, blockchain, cloud computing and cybersecurity, and enhancing production standards of industries like communication equipment, core electronic parts and components and key software (5.15.2)
Developing 5G applications and a production ecosystem, and launching pilot demonstration projects in key areas such as smart transport, smart logistics, smart energy and smart medicine (5.15.2)
Giving priority to developing cloud computing, big data, IoT, industrial internet, blockchain, AI, virtual reality and augmented reality (5.15.Table 8)
Developing the market for factors of production in the fields of technology and data (6.20.2)
Pressing ahead with reforms in the centralised procurement and utilisation of drugs and other medical consumables, and developing state-of-the-art medical equipment (13.44.2)
These policies show that the Chinese government will place emphasis on both basic research and technology applications during the 14th FYP period. On top of the government's heightened efforts to launch major technology projects and build scientific research centres, businesses will also be given more policy support to conduct scientific research. Enterprises looking to transform and upgrade should explore the opportunities related to the BeiDou system, virtual reality, augmented reality and state-of-the-art medical equipment, in addition to leveraging new technologies like 5G, cloud computing, big data, IoT, blockchain and AI.
Enhancing Consumption Market to Expand Domestic Demand
One of the core strategies to fortify domestic circulation is expanding domestic demand on a continuous basis. During the 14th FYP period, the Chinese government will not only look to upsize the consumption market, but will also focus on market optimisation. The 14th FYP stipulates that China will expedite the establishment of a complete domestic demand system, with new demands to be created by innovation-driven and quality products (4.Introduction). It should be noted that expanding domestic demand entails not only upgrading the scale and quality of the consumer goods market, but also implementing policies to improve the quality of the services market. The following paragraph in the 14th FYP sets out the gist of the policies designed to enhance the consumption market:
Cater to the personalised, differentiated and quality-centred consumption demands, drive innovations in production modes and the organisation of production, continuously expand the supply of quality consumer goods, mid- to high-end commodities, and education, healthcare and elderly care services, raise the standards of products and services as well as customers' satisfaction level, and promote the co-ordination and matching of supply and demand (4.12.1)
To guide and generate new consumption demands, the Chinese government will focus on enhancing the spending experience and offering more consumption channels. A case in point here is the internet. It has evolved from a one-way channel for traders to sell goods and services to consumers to an ideal platform for exploring and developing novel consumption modes. Meanwhile, stimulating holiday spending and duty-free shopping domestically have been effective ways of boosting local consumption. The policies to enhance consumption experience and add more consumption channels during the 14th FYP period include:
Creating new consumption modes, developing information consumption, digital consumption and green consumption, and encouraging the development of new types of consumption and new forms of business encompassing product customisation, and experiential, smart and trendy shopping
Developing service consumption, relaxing restrictions on market access to service consumption sectors, fostering improvements in the quality and capacity of sectors including education and training, medical and healthcare, elderly care and childcare, culture, tourism and sports, and expediting the integrated development of online and offline services
Boosting festivity and holiday spending, improving festivity and holiday systems and fully implementing a paid leave system
Fostering and building international consumption cities and developing a number of regional consumption centres
Improving the policy on duty-free shops in the cities, and planning and building a number of duty-free shops with Chinese characteristics in cities (4.14.1)
Developing a complete domestic demand system hinges not only on enhancing the shopping experience and establishing more consumption channels. Improving the market supervision system is also critically important. A number of relevant measures are specified in the 14th FYP, with top priority being given to supervision on food and drugs. The relevant policies include:
Implementing stringent market supervision, quality supervision and safety supervision, stepping up supervision on food and drugs, special equipment, online transactions, tourism, advertising, intermediaries and property, strengthening supervision on market trading of factors of production, and implementing inclusive-yet-prudent supervision of new industries and new forms of business (6.22.3)
Strengthening supervision of the quality of Chinese medicine and driving improvements in the quality of Chinese medicine (13.44.4)
Reinforcing and improving the safety supervision regime for food and drugs, perfecting the laws, regulations and standards on food and drugs safety, and exploring the creation of a food safety civil public-interest litigation system and punitive damages system (15.54.2)
Deepening the Implementation of the food safety strategy, stepping up safety supervision on the entire food supply chain, pressing on with the food safety assurance programme, and escalating joint efforts to tackle food safety problems in key sectors (15.54.2)
Intensifying efforts to monitor food and drugs safety risks, conducting random checks and enforcing the law, and establishing a more robust rapid notification and rapid response regime (15.54.2)
To better understand the Chinese government's policies on expanding domestic demand during the 14th FYP period, Hong Kong companies should also note the following three developments. Firstly, the Chinese government does not intend to promote excessive consumption. The 14th FYP states clearly that the government will regulate the development of consumer credit (4.12.4). Secondly, the Chinese government will press ahead with strengthening the China brand as a priority during the 14th FYP period. Efforts will be made to launch a China brand-building campaign, protect and develop time-honoured Chinese brands, and raise the influence and competitiveness of indigenous Chinese brands. The plan is to first establish a number of upmarket brands in consumer goods like cosmetics, garment, home textiles and electronic products (4.12.1). Thirdly, while continuing to expand imports through various policies during the 14th FYP period, the Chinese government stresses that import sources must also be diversified. It will seek to lower import tariffs and institutional costs, expand the import of quality consumer goods, advanced technologies, important equipment and energy resources, and promote the diversification of import sources. (4.13.1)
Despite the constraints posed by these three developments on Hong Kong companies doing business on the mainland as an importer or overseas brand dealer, opportunities still abound in the consumer market there. Although total retail sales of consumer goods dropped by 3.9% in 2020 following the Covid-19 outbreak, the figure still reached RMB39.2 trillion. Of this, online sales of physical goods for the whole year amounted to RMB9.76 trillion, up 14.8% from 2019. 3These figures highlight the resilience and sheer size of the mainland market. Prospects in the mainland consumption market are most promising for Hong Kong companies capable of offering trendy and quality products and services. In particular, Hong Kong importers bringing commodities from non-traditional markets into the mainland have a better chance of seizing the upcoming opportunities.
Propelling Development of Service Industry
Service industries play a pivotal role in the supply chain, performing many functions in the working of the economy. For instance, production enterprises operate more smoothly with the support of the logistics and financial services, consumers have access to quality products with the certification service offered by the testing and certification industry, and families are more productive with the support of childcare and elderly care services. During the 14th FYP period, the Chinese government will focus on transforming and upgrading service enterprises and addressing consumers' escalated demands, expanding the supply of the service industry, enhancing service efficiency and quality, and forming a new service industry system marked by high quality and efficiency, an optimised structure and great competitiveness. (3.10.Introduction)
The 14th FYP sets out the plan to build a safer and more reliable supply chain with stronger innovative capability and higher value-added (3.8.2), which is to be achieved through transforming and upgrading manufacturing enterprises and driving the continuous growth of technology enterprises. The following policies aim to strengthen producer services which can help enterprises innovate and create higher value-added:
Propelling reforms of innovative and start-up enterprises, establishing specialised, market-driven technology transfer institutions and nurturing technology management teams (2.5.3)
Improving the financial innovation support system, encouraging financial institutions to develop intellectual property pledge financing and technology-related financial products such as technology insurance, and launching pilots on transforming technological achievements into loan risk compensation (2.5.3)
Enhancing the financing channels for technology enterprises to get listed domestically, boosting the "hard technology" element in the Science and Technology Innovation Board (or STAR Market), improving the services for innovation and start-up enterprises in the Growth Enterprise Market (GEM) board, encouraging the development of angel investment and venture investment, and making better use of venture capital guidance funds and private equity funds (2.5.3)
Focusing on lifting production enterprises' innovation capability, and expediting the development of services like R&D design, industrial design, business consulting and testing and certification (3.10.1)
Concentrating on raising the efficiency in allocating factors of production, and driving the innovative development of services like supply chain financing, information and data, and human resources (3.10.1)
Focusing on reinforcing the strengths of the whole production chain, and raising the standards of modern logistics, procurement and distribution, production control, operational management and aftersales service (3.10.1)
Fostering the integrated development of modern service sectors with advanced manufacturing and modern agriculture, promoting among them closer business links, an extension of their production chain and adoption of new technologies, and supporting the development of specialised service organisations that offer smart production solutions and process re-engineering services (3.10.1)
Given the declining birth rate and an ageing population, the Chinese government is placing special emphasis on childcare and elderly care services. Policies to develop services to improve people's lives include the following:
Expediting the development of services on healthcare, elderly care, childcare, culture, tourism, sports and property, increasing the supply of social services and basic services, expanding various services covering a person's different life stages (3.10.2)
Continuously enhancing the capacity and quality of home services, and fostering the integrated development of such services with smart community building, as well as elderly and childcare services (3.10.2)
Accelerating the formulation of enhanced service standards for elderly care and home services, improving the certification system for consumer services, and promoting integrity and professionalism in consumer services (3.10.2)
Taking forward the professional and structured development of baby and childcare services and boosting the quality of care (13.45.2)
Developing the silver economy, exploring technologies and products that meet the needs of the elderly, as well as new forms of business such as smart elderly care (13.45.3)
Encouraging the community to participate in public services through the "government-built, privately-managed" approach, procurement of services by the government, and co-operation between the government and social capital (14.46.2)
Establishing a multi-level, multi-pillar pension system, expanding the coverage of enterprise annuities, and regulating the development of commercial pension insurance as the third pillar (14.49.1)
It is important for service enterprises to note that the initiative to fuel the service sector's development goes beyond merely expanding the sector's scale. In the 14th FYP, great emphasis is placed on developing the service industry to back up the manufacturing sector and technology enterprises as well as addressing public demands. A flourishing service sector is not only crucial to expanding the domestic market and enhancing domestic circulation, but also key to improving people's lives.
Fuelling Growth of Green Industry
China will try to achieve carbon peak by 2030 and carbon neutrality by 2060. The 14th FYP specifies that China will implement a sustainable development strategy, improve the co-ordination mechanism for improving ecological civilisation, construct an ecological civilisation system, promote the establishment of a green economy and green society, and build a beautiful China (11.Introduction). The green industry4 will, therefore, present huge opportunities. China's green industry has grown exponentially in recent years, the environmental protection industry generated revenue of RMB1.78 trillion in 2019, up 11.3% from 2018. 5The major policies on the green industry outlined in the 14th FYP are as follows:
Implementing smart production and green production projects, developing new, service-oriented production modes, and fostering the high-end, smart and green development of the manufacturing industry (3.8.3)
Transforming and upgrading traditional industries, advancing the optimisation and adjustment of the structure of raw materials industries including petrochemicals, iron and steel, non-ferrous metals and construction materials, expanding the supply of quality products in the light industrial and textiles sectors, speeding up the transformation and upgrade of enterprises in key sectors like petrochemicals and paper-making, and improving the green production system (3.8.3)
Improving the mandatory disposal system and recovery system for durable consumer goods such as used home appliances and consumer electronics (4.14.1)
Formulating scientific plans for building urban green corridors, pressing ahead with ecological remediation and improvement projects, giving priority to the development of urban public transport and slow-moving networks of cycle tracks and walking trails, developing smart construction, promoting the use of green construction materials, prefabricated construction and steel-framed housing, and building low-carbon cities (8.29.2)
Moving towards the full implementation of the pollution permit system, bringing all fixed pollution sources under the pollution permit system, ensuring that target dates for achieving emission standards for industrial pollutants are met, and developing markets for trading pollutant emission rights, energy use rights, water use rights and carbon emission rights (11.38.5)
Launching national water conservation projects, establishing a system for limiting the use of water resources, enhancing water conservation and efficiency in agriculture, stepping up water conservation and emission reduction in industrial production, implementing water conservation and reducing water loss in cities and towns, encouraging the use of reclaimed water, and striving for a 16% reduction in water consumption per unit of GDP (11.39.1)
Encouraging circular operation in industrial parks, pursuing the complementation and extension of production chains, and pressing on with cascade utilisation of energy, recycling and reuse of wastes and centralised treatment of pollutants (11.39.2)
Promoting the standardisation and reduced use and recycling of packaging materials in express delivery services (11.39.2)
Establishing a unified system on the standards, certification and labelling of green products, and improving the mechanism for promoting energy-efficient home appliances, high-efficiency lighting products and water-saving devices (11.39.3)
Implementing tax policies conducive to energy conservation and the integrated utilisation of resources (11.39.4)
Actively advancing the development of green finance (11.39.4)
Given these policies, Hong Kong manufacturers wanting to tap the potential in China's green industry could consider venturing first into the fields of green construction materials, prefabricated construction, express delivery packaging materials, energy-efficient home appliances and water-saving devices. For service providers, the waste recovery and recycling industries and green city construction are sectors worth exploring.
Meanwhile, the mainland's vigorous efforts to develop green financing will generate tremendous opportunities for Hong Kong. In 2020, Hong Kong issued green bonds and granted green loans amounting to US$12 billion, of which 60% was issued by mainland entities. 6Development of green financing will certainly strengthen Hong Kong's status as an international financial centre.
Conclusions: Implications for Hong Kong Companies
In building a strong domestic circulation during the 14th FYP period, China will try not only to expand market supply, but also to enhance the quality of supply. Under the 14th FYP, the Chinese government will promote the development of scientific research and advanced manufacturing, enhance the consumption market, advance the service industry's growth and fuel the green industry's development. These policies are expected to strengthen and modernise various components of the supply chain from R&D to sales, enabling it to meet ever-rising market demands, cut down on wastage, protect the environment, and maximise the use of limited resources. Indeed, the market's continuous expansion can only be achieved by constantly enhancing the quality of supply.
Many organisations have projected that the Chinese economy will sustain medium to high growth during the 14th FYP period. According to the International Monetary Fund's predictions in April 2021, China's GDP will maintain an overall annual growth rate of more than 5% between 2021 and 2025, which means that there are huge opportunities in the market that are yet to be explored. In drawing up their operational plans for the mainland market in the next few years, Hong Kong companies can adopt a more aggressive approach, incorporating elements like technological innovation, personalised consumption and green growth. For those operating in sectors such as healthcare, elderly care and education, special efforts should be made to provide services with care and compassion and to meet consumers' varying needs. Given mainlanders' rising per capita spending, Hong Kong companies that can upgrade their product and service quality continually are bound to reap very high benefits.
---
1 For an overall analysis of the 14th Five-Year Plan, please refer to China's 14th Five-Year Plan: Key Policies.
2 As of July 2021, the Chinese government had not released an official English version of the Outline of the 14th Five-Year Plan for the National Economic and Social Development and the Long-Range Objectives Through the Year 2035 (14th FYP). The English version provided here is for reference only.
3 Source: Communiqué of the People's Republic of China on the 2020 National Economic and Social Development, National Bureau of Statistics, February 2021.
4 For an official definition of the green industry in China, please refer to the green industry guidance catalogue (2019 edition) issued by the National Development and Reform Commission (Fa Gai Huan Zi No. 293 [2019]).
5 Source: China's Environmental Protection Industry Development Report 2020, Department of Science, Technology and Finance of the Ministry of Ecology and Environment and China Association of Environmental Protection Industry, September 2020. The environmental protection industry in the report refers to the six sectors of water pollution prevention, air pollution prevention, solid waste disposal and resource utilisation, noise and vibration control, soil remediation and environmental monitoring.
6 Decarbonisation and Financial Opportunities, Paul Chan, Financial Secretary of the Hong Kong Special Administrative Region Government, May 2021.
Mainland China
Hong Kong
Hong Kong