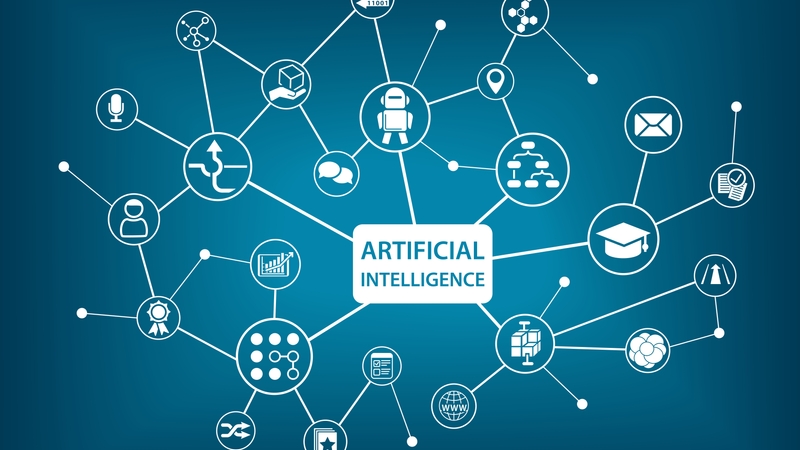 https://hkmb.hktdc.com/en/NzMxMDIwNzk0
Harnessing AI and High-Performance Computing in Supply Chain Management
Interview with Dr Suen Wai Mo, Founder and CEO of ClusterTech Limited
C H Poon
Artificial intelligence (AI) and high-performance computing (HPC) technologies are becoming increasingly important and widely applied throughout supply chains. AI involves training computers through programme codes to learn, analyse and make decisions like humans. HPC is the use of powerful supercomputers to perform complex computing tasks. Both AI and HPC can help businesses make more rational decisions in daily supply chain operations. They can also help companies foresee and respond to events that may occur in the course of their operations and have an impact on them. AI is projected to be the way forward for companies to develop in the future.
In order to help businesses gain a better understanding of the application of HPC and AI in supply chain management, HKTDC Research interviewed the founder and CEO of ClusterTech Limited Dr Suen Wai Mo to find out how his company uses these technologies to develop its business and applies them to supply chain processes such as inventory management. Established in 2000, ClusterTech is a leading advanced computing technology firm in Hong Kong specialising in the provision of AI & analytics, HPC, cloud computing and big data services for businesses. It has served hundreds of clients worldwide, many of which are government departments, universities and large companies. In 2016, ClusterTech won the Hong Kong ICT Awards 2016: Best Smart Hong Kong (Big Data Application) silver award.
Accurately Understand Customer Feedback via NLP
Language learning is an important skill of the human brain. Through constant communication with other people, the brain accumulates a wealth of vocabularies over time and learns to use different vocabularies and syntaxes in different linguistic contexts. The more a language is used, the greater the proficiency in that language and the higher the accuracy in mastering semantics. Using the characteristics of human language learning, computer engineers write statistical natural language processing (NLP) algorithms which teach the computer to gradually master semantics in the course of reading a huge mass of texts.
Explaining that NLP algorithms serve a great number of purposes in the daily operation of businesses, Suen said: "As people nowadays like to use social media to share their personal thoughts and feelings, there is a massive amount of consumer opinions on the internet. By building a linguistic database and writing NLP algorithms, we can extract many consumer opinions from various popular local social channels and make analyses for clients so that they can keep tabs on the market situation. Because Hong Kong consumers tend to use a mixture of Chinese and English, as well as slang, in their online posts, when ClusterTech built its text corpus it specifically added a lot of data about the usage of local languages so that both written and spoken Chinese, Cantonese and English can be processed. This means the corpus can accurately present the local market situation to clients and help them launch targeted products and services.
"This technology can also be applied in customer service and crisis management. When a company's customer service department receives a phone call from a customer, the system quickly converts the speech to text and analyses it straight away, allowing the operator to understand the customer's moods and needs more precisely. NLP algorithms can also be applied to chatbots, which can not only identify keywords in a customer's questions but also read between the lines and gauge the customer's mood. So when a customer interacts with the chatbot, he or she should feel more comfortable and the chatbot can respond more accurately.
"Furthermore, when a public relations crisis hits a company, this technology can rapidly track public opinion and help the company make the right response. NLP can help companies collect, analyse and interpret information from the outside world in this era of information explosion."
AI Enhances Efficiency
Dr Suen pointed out that AI can help businesses enhance the efficiency of inventory management and production equipment management, saying: "If a company has several retail branches selling a large variety of products, it needs to replenish goods from its stock or consolidate products among different retail branches in order to keep the store well stocked. However, since the goods on offer at the shops come in a great diversity of categories, the work of managing inventory, purchasing goods and consolidating products among different branches manually is an extremely complicated task. Different internal departments need to coordinate with one another and some of them may have different ideas about what to do. If we analyse closely, there are actually some fixed logics behind every purchase and allocation decision, and that logic is often derived from the requirements and restrictions of the various departments of the company as well as from the experience of the buyers. ClusterTech's AI system learns through each and every decision taken, acquires a good knowledge of the regular pattern of decision making and can thus offer suggestions about purchasing and consolidation to the company.
"An AI-enabled inventory management system offers many advantages to retailers. Firstly, it can solve the problem of stock replenishment. Secondly, it saves time and manpower, giving the staff more time to promote business growth through activities like conducting market analysis, decorating the shop, and organising promotional activities. Thirdly, since the system keeps a record of every decision made, it reduces the impact of staff turnover.
"With commercial products trending towards personalisation, shops have to offer products in a vast variety of styles and colours, making it difficult for the human brain to make logical decisions about what products to purchase and display. As a result, the products are usually allocated according to the experience and feelings of the staff. With the help of the AI system, the decision process will not only be faster, but also more logical and rational.
"AI can also be applied to production equipment management. By inputting the parameters of the production equipment into the system, the system can monitor and record the operating conditions of various machines. It can also analyse the status of the machines and estimate the life cycle of their parts and components, and remind the company to maintain the machines in time so as to prevent delays due to sudden machine shutdown. In the event of machine failures, since the operating conditions of the machine have already been recorded in the system, maintenance workers will find it easier to repair the machine. AI can make businesses' daily operations smoother."
HPC Helps Build Stable Supply Chains
In recent years, as well as developing its big data and AI business, ClusterTech has used its supercomputers to develop weather forecasting software. Stressing the importance of the weather in maintaining a stable supply chain, Dr Suen pointed out: "Our life is closely related to the weather. When extreme weather hits, if a business is caught unprepared it may suffer losses caused by production disruption and transport delays. But if a business is well-informed of the weather conditions, it will be able to adjust prices, manage inventory, and mobilise resources in time."
Dr Suen added that technology is vital to weather forecasting, saying: "Our ClusterTech Platform for Atmospheric Simulation (CPAS) collects open meteorological data from satellites globally and uses cloud technology to conduct HPC. Weather forecasting needs HPC because it involves a great deal of meteorological parameters and the interval between each forecast is very short - a forecast has to be made every 15 minutes. The ClusterTech platform enables the generation of customisable 100% well-staggered, zero obtuse Delaunay triangle unstructured mesh using the Model for Prediction Across Scales-Atmosphere (MPAS-A) to enhance the accuracy and computational speed of forecasting the weather in a specific region. Our product has been widely adopted by governments and electricity companies in the region to forecast wind direction and wind speed indices.
"It is worth pointing out that although ClusterTech is a big data and AI technology company, we did not think of engaging in weather forecasting at the outset. When we developed the first version of a weather forecasting platform, we had no idea that the product's area of application would be so extensive. I think this shows that AI and HPC can generate many more possibilities for supply chains as well as in our daily life. At present, we are launching the trial version of a virtual platform for businesses to try out certain functions free of charge. It is likely that in days to come there will be more and more opportunities for businesses to use HPC to build stable supply chains."

Technology Adoption
Dr Suen admitted that currently many small and medium-sized enterprises (SMEs) may not be able to use AI and HPC to improve their supply chain management because of cost. But indicating that the situation may change in the future, he said: "At present, the systems used by businesses are mostly custom-made, which means the cost of them is high. But it cannot be ruled out that in the future there will be more ready-made software for SMEs on the market. Meanwhile, with the Hong Kong government launching many technology funding programmes, SMEs can make good use of such funding to meet their needs."
Advising SMEs to embrace innovation in the face of rapid technological development around the world, Dr Suen said: "The importance of technology in global development will only increase over time, so businesses must have a good understanding of the latest technology and increase their adoption of it as soon as possible. Of course, some staff may resist technology but management should provide them with more learning and training opportunities and help them realise that technology development can help them improve their lives. Most importantly, when it comes to improving the technical capability of a company, and to make the operation and decision process more scientific, SMEs should make efforts to create an environment that promotes the dignity and intelligence of the staff. Only then the business can pursue innovation in all areas of its operations and raise the level at which it operates."