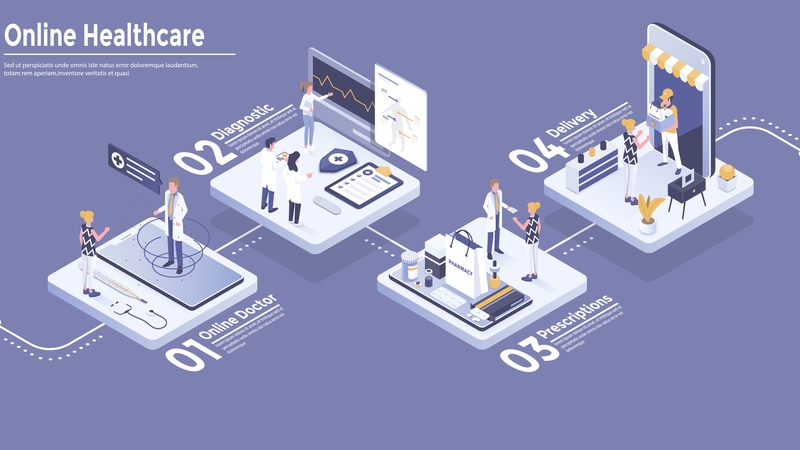 https://hkmb.hktdc.com/en/NzM4MTQ1Mzk0
Healthtech Innovations: Smart Healthcare Management Platform
Interview with Ron Tam, Co-Founder of Applied Technology Group Limited
The rapid development of internet-of-things (IoT), cloud computing, big data analytics, artificial intelligence and other technologies has accelerated the adoption of intelligent management and application by traditional healthcare systems. Applied Technology Group Ltd (ATG), founded in Hong Kong in 2016, makes use of cloud computing and big data analytics to build one-stop healthcare management platforms for service providers and individuals.
Electronic health record management for smart clinics makes operation more seamless and convenient, while regular health data self-monitoring by patients also enables healthcare workers to provide more precise and comprehensive diagnosis and treatment. The integration of healthcare institutions' and patients' electronic health records and the application of artificial intelligence (AI) to medical records is set to pave the way for next-generation smart healthcare development.
ATG co-founder, Ron Tam, spoke to HKTDC Research about the latest developments in smart clinic management systems and how individuals can apply these platforms' self-testing functions to monitor and manage their own health.
Smart Clinic Management Systems
ATG is a graduate of the Hong Kong Science and Technology Parks Corporation (HKSTP)'s Incu-Tech incubation programme, and is now a member of HKSTP's Leading Enterprises Acceleration Programme (LEAP). It is also a service provider of eHealth, the Hong Kong Government's electronic health record sharing system.
The company has over 30 employees, with major clients including large healthcare institutions, private hospitals, over 800 private-practice dentists, general practitioners and specialist doctors. It has three application platforms: Clinic One, Dentist One and Health•Me2, each catering to different specific needs.
Clinic One and Dentist One are specialised platforms developed for doctors and dentists. Two separate platforms were developed because doctors and dentists keep patients' medical records and run clinics differently. Citing Clinic One as an example, Tam said: "We developed Clinic One for clinic management after collecting opinions from different clinics, healthcare groups and private hospitals in Hong Kong and trying for many years to understand their management patterns.
"Doctors in healthcare groups can access the electronic medical records of patients within the same group through this platform. The platform can also be connected to X-ray machines and other medical equipment to transmit patients' medical images to computers for convenience. Doctors can also refer patients to specialists in their group for further diagnosis and follow-up, saving the trouble of going around seeking treatment with their medical records and examination reports."
Chronic patients may have medical examination reports at different stages and of different types over time. Doctors in the same healthcare group can access patients' medical records through Clinic One to adjust their medication dosages for better treatment effects.
Tam said: "We have been working with the Quality HealthCare Group for over three years and built a digital health platform for them in 2020 which integrates online and offline services. Patients can make appointments with general practitioners, specialists, Chinese medicine doctors, physiotherapists and dentists using this app. In addition to face-to-face consultation in clinics, the app also supports video consultation and drug delivery, saving patients non-essential clinic visits during the Covid-19 pandemic. Many users have also used mobile apps to book flu shots during the pandemic, suggesting that more and more Hong Kong people are getting used to healthcare apps."
Personal Health Management Platform​​​​​​​

In addition to specialised apps for healthcare institutions, in 2019 ATG also launched Health•Me2, a personal health management app. This free personalised health management mobile app is designed to help users keep track of their health data by logging their daily calorie intake, blood sugar levels, blood pressure readings, heart rates and step counts. Chronic patients, such as those suffering from diabetes, need to measure and monitor their blood sugar level every day for doctors to adjust prescription dosage. Patients' health records on Health•Me2 can be shared with designated users, such as doctors, family members and healthcare institutions to monitor patients' health conditions. Over 15,000 users have now downloaded this app.
AI for Self-Monitoring
In June 2019, ATG partnered with the Hong Kong Health Check & Medical Diagnostic Group Limited (HKHC) and Microsoft Hong Kong to launch the Health•Me2 app, which combines Clinic One with Health•Me2. Microsoft's AI technology enables users to take the cataract self test with an accuracy of over 90% from a "selfie" picture of the eye uploaded on Health•Me2.
Explaining the principle behind this technology, Tam said: "The flashlight of the camera shines on the pupil when the picture is taken. AI technology can examine the reflection of the image and analyse the risk of cataract.
"This function is particularly helpful for infants and young children, because they may not be able to articulate their vision problems. Parents can use this non-invasive testing function to find out their children's risk of developing cataracts at an early stage, so specialists can arrange further tests and treatment."
Users can also make follow-up bookings with HKHC through Health•Me2's referral booking system. In addition to cataract tests, Health•Me2's self-diagnosis functions can also analyse users' hair density, tooth whiteness and skin whiteness.
​​​​​​​Health•Me2 can also be used with Smart Wristband EWB-1010 to monitor and help improve user's health conditions, as well as offer suggestions and personalised healthcare information. Based on the wearer's latest medical records from HKHC and using personalised ECG and blood pressure data as benchmark, this AI-enabled app monitors and tracks health conditions in real time and stores this information on the HIPAA-compliant1 cloud platform of Microsoft Azure.
Health•Me2 also meets all privacy protection requirements and will not share its information with third parties without the wearer's permission. The data may also be transmitted synchronously to the mobile app and, with prior consent, shared with users' family and doctor.
Tam said: "Health•Me2 is no substitute for a doctor's diagnosis. The integrated medical record and physiological data can give healthcare personnel a complete picture of the wearer's personal health conditions and give the wearer a clear idea of his or her own conditions. From a macroscopic perspective, with Clinic One helping to improve the management of Hong Kong's healthcare institutions and citizens developing the habit of managing their own health through Health•Me2, an integrated doctor-patient data platform will be developed for the effective use of healthcare resources and the improvement of patient match efficiency."
Venturing Out of Hong Kong
ATG has found partners in different cities after years of hard work. Tam said: "The mainland healthcare market is dominated by public hospitals and personal medical records are subject to stringent oversight. We are mainly working with private clinics there at present, with clients in Shanghai, Guangzhou and Shenzhen using our services. We have plans to work with local healthcare institutions in the US and Southeast Asian markets."
Hong Kong has increased its support to start-up incubation through different competitions and funding channels in recent years. Tam said: "The pandemic has increased the awareness of and interest in healthcare technology within government, healthcare institutions, venture capital and even the general public. We are also approached by healthcare groups on the possibility of co-operation right now.
"Hong Kong has close ties with the mainland. We also have partnership relations with many overseas healthtech companies. We believe Hong Kong can serve as a platform between the mainland and overseas markets in the development of healthtech applications."
---
1 HIPAA: The Health Insurance Portability and Accountability Act is a US federal statute which lays down the rules for the sharing of personal health information and protection against unauthorised access.
Medical & Healthcare Services
Technology