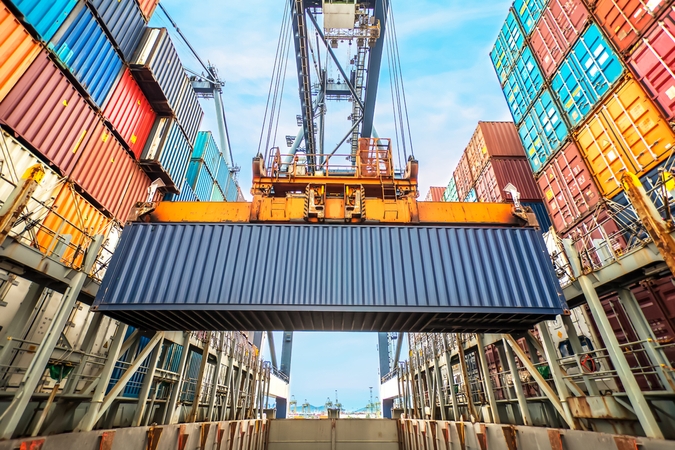 https://hkmb.hktdc.com/en/NzI2OTkwMjgz
Covid-19 Recovery: Post-Brexit UK Freeports
The UK Government announced last year that up to 10 new Freeports will be opened across the UK. These will be national hubs for trade, innovation and commerce, creating jobs, attracting new businesses and encouraging investment to help drive the UK's post‑Brexit growth. Rather than applying a firm cap of 10, the Government has said it may agree to additional freeports if outstanding proposals are presented.
Following this, the UK Government published the full Bidding Prospectus online on 16 November 2020. Bidders are required to submit bids by 5 February 2021 to the Ministry of Housing, Communities and Local Government for assessment.
The UK Government is establishing these tariff-free or low-tariff business zones to stimulate trade, investment and innovation as part of the UK's mission to be an open, outward-looking country that champions global free trade. The UK Government has been clear that a company can import goods into a Freeport without paying tariffs, and process them into finished products. The company can then either pay a tariff on the goods sold into the domestic market, or export the final goods without paying UK tariffs. In addition, special customs zones will be created within which goods can be brought into the UK under a simplified process.
On 3 March 2021, Rishi Sunak, the UK Chancellor of the Exchequer, unveiled in his Budget the names of eight winning bids from ports all over England – an increase of one from the seven Freeports which the Government had initially expected.
In an interview with Louis Chan, HKTDC Assistant Principal Economist (Global Research), James Gallagher, Deputy Director of Trade and Investment, British Consulate General Hong Kong, shared his views on the short-term and long-term effects of the UK's new Freeport policy on its trade with Hong Kong and how Hong Kong companies can prepare to get the most out of it.
Chan: There were seven freeports dotted around the UK between 1984 and 2012, including those in Liverpool, Southampton, the Port of Tilbury, the Port of Sheerness and Prestwick Airport, but the legislation establishing them was not renewed. What makes the idea worth reviving now?
Gallagher: Leaving the EU means that we have an opportunity to do things differently. We have developed an ambitious new Freeport model to ensure that towns and cities across the UK will benefit from fantastic new international trade opportunities, attracting new investment and employment to communities across the UK that have been left behind. 
In addition to a simplified customs process, our Freeports will offer tax measures to incentivise private business investment, carefully considered planning reforms to facilitate much-needed construction and additional targeted funding for infrastructure improvements in Freeport areas to level up communities and increase employment opportunities.
This is, therefore, a much more ambitious policy than the Freeport scheme that existed previously.
We carefully considered the strengths of several international examples when designing the new UK Freeports. While many international Freeports have their own strengths, we ultimately concluded the UK's developed economy and the Government's ambition meant a bespoke UK Freeport offer was required.
Chan: What functions will these zones perform? How will they vary in design and be geared towards particular industries, like biosciences at Manchester Airport or advanced manufacturing in Tees Valley?
Gallagher: The UK's bespoke, flexible Freeports model combines customs zones with a comprehensive and carefully considered mix of tax measures, planning reforms, support and funding to meet and solve new challenges. These levers will all help contribute to our key three objectives: trade, regeneration and innovation.
As a joint programme between a number of different departments, we're committed to ensuring that we use levers from across the Government to ensure Freeports are a success. This includes, for example, investments other departments are making in the development of the renewable energy sector, investments to improve transport services and links to wider spatial planning to deliver housing linked to the new jobs being created. These will all contribute to delivering success.
Our focus is on encouraging new investment to create new businesses and new economic activity. This will create jobs in deprived communities across the country. Tax measures have also been carefully designed to encourage investment and new economic activity.
As part of the bidding process, we asked bidders to demonstrate how they will bring benefits to areas in need of levelling up. No two local economies or ports are the same. To meet the ambition of Freeports, we asked bidders to reflect on these characteristics, fully utilise their assets, tackle their weaknesses and set out a strategy for growth founded on these three objectives.
To encourage regional growth and collaboration, the UK Freeport model is not limited to a single port. Instead, there are three geographic elements to a Freeport:
The Freeport Outer Boundary: Up to 45km across (a bit smaller than the M25, the motorway which loops around London). This theoretically defines the outer limit of the Freeport, but is not a physical boundary. Rather, it limits the maximum distance between sites within the Freeport. Freeport Boundaries contain at least one port (either sea, air or rail) and may contain more.
Tax sites: Up to 600 hectares per Freeport, split over up to three sites. These are the areas where the tax reliefs will apply.
Customs sites: There is no limit on size or number, but the operator of the site has to secure it (for example, with a fence). These do not have to be in a port. Most often, customs sites will be a large warehouse, factory or part of a port. These are the areas where the special customs procedures and tariff flexibilities will apply.
Chan: Supply and value chains have been undergoing substantial changes in the wake of Brexit and Covid. How do you see the UK's role as a gateway to Europe for Hong Kong companies post-Brexit and post-Covid? How can the new freeports best "reinforce the country's position as an outward-looking trading nation, open to the world"?
Gallagher: The UK and China have significant economic interests in each other's economies. The UK is the second largest European investor in China and the largest destination for Chinese foreign direct investment in Europe. UK trade and investment links with Hong Kong are even greater: UK assets in Hong Kong, and Hong Kong assets in the UK, are both more than double those that the UK has with the mainland. The UK is the number one European goods exporter to Hong Kong and exports, even during the pandemic, have increased year-on-year. Win-win has been the goal and collaboration has been the foundation of this prosperous relationship.
The pandemic has introduced new challenges and considerations for the global trading system. Most, if not all, countries now understand global supply chains, particularly those relating to critical hygiene and health items, better than they ever have in the past. Supply chain resilience is the new buzz phrase and that could lead to on-shoring production, increasing locally-held stock levels or diversifying to multi-supplier / production base models. Either way, change is on the way, and the Freeports could play an important role for any Hong Kong company looking to export to the rest of Europe.
Following the EU Exit, we've taken back control of our trade policy and are opening every corner of the UK to opportunities across the world. Freeports across the UK will be national hubs for trade, innovation and commerce, helping us form partnerships with old allies and new friends around the world, while helping regenerate communities across the UK. They will attract new businesses, spread jobs, investment and opportunity to towns and cities across the country, thus forming an important part of our mission to be an open, outward-looking trading country.
Chan: With its ambitious vision to deliver a future of "innovative, fast-growing businesses hiring local people into decent, well-paid, green jobs", what can Hong Kong and international traders expect from the initiative?
Gallagher: Climate change is a top priority for the Government and the UK has strong credentials to lead the way on an international green recovery. In 2019, the UK became the first major economy to pass a legislative target to reach net zero greenhouse gas emissions by 2050 and it has doubled its International Climate Finance for 2021-25 to £11.6bn.
In 2020, the Prime Minister outlined his 10-point-plan for a Green Industrial Revolution and announced the Government will no longer provide any new direct financial or promotional support for the fossil fuel energy sector overseas.
We also have world-leading capabilities in such areas as offshore wind, smart energy systems, sustainable construction, precision agriculture, green finance and electric vehicle manufacture.
In the Chancellor's budget speech to Parliament in early March 2021, he cited the Teesside Freeport as an example of where our Freeports and clean growth plans can go hand-in-hand. He made clear that offshore wind was an innovative industry where the UK already had a global competitive advantage. The UK is now funding new port infrastructure to build the next generation of offshore wind projects in Teesside and Humberside, which will create clean energy for the rest of the country. So, when international companies look to the future of Teesside, they will see old industrial sites being used to drive a cleaner, greener future, including through carbon capture and carbon storage. This particular Freeport is located just down the road from the UK Government's Treasury, while the UK Infrastructure Bank is only an hour away.
As for my own part of Government, the UK's Department for International Trade is committed to maximising the economic value of the clean growth agenda. We've established a clean growth unit to drive activity and ambition and are working to support a fairer, greener and more resilient economic recovery to Covid-19, both domestically and internationally.
The UK has long supported the promotion of our values globally and this will continue now we've left the EU. We are committed to upholding the UK's high environmental standards and we want to work with Hong Kong partners to drive clean growth in both our markets.
Chan: What role(s) do you see that Hong Kong traders and investors as possibly having in the successful implementation of the freeport strategy?
Gallagher: Hong Kong companies have a huge role to play here. Hutchison Ports already own the UK's Felixstowe and Harwich ports, and successfully bid for them to become Freeport East.
This will be a hi-tech global free port for a global Britain, and have its own 5G network. We estimate that 13,000 jobs could be created at the site.
Freeport East sits at the main junction point between the UK's principal trade route to and from the Far East, and key freight links to and from northern Europe. It's a great example of how a Freeport can connect Hong Kong to the UK, and onwards to other markets in Europe.
Other Hong Kong companies and investors will be able to invest into all the other Freeports, and benefit from the advantages which each one offers. They'll also be able to build on the long line of successes in the history of UK-Hong Kong trade and investment. In 2020, UK trade with Hong Kong remained robust at around £15.7 billion (the 2019 level) – remarkable given the Covid context.
Hong Kong is the UK's 12th largest trading partner globally, and home to almost 5% of the UK's total outward FDI stock. The UK's Department of International Trade has a large office in the British Consulate General in Hong Kong. My colleagues and I are keen to hear from HKTDC's members and discuss with them the potential for collaboration post-EU Exit and post-Covid.
Western Europe
Hong Kong
United Kingdom
Hong Kong