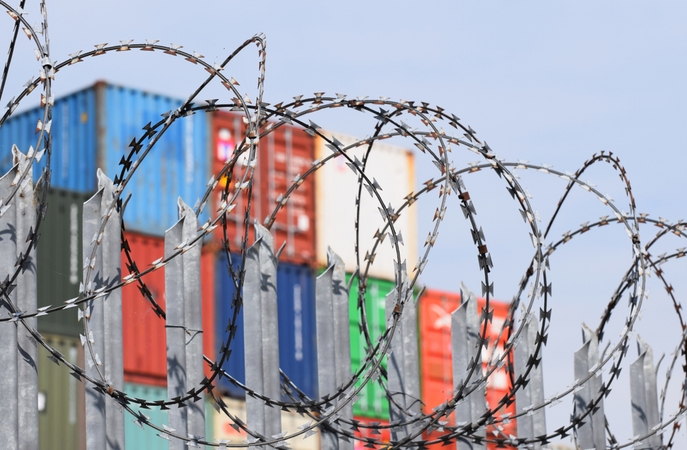 https://hkmb.hktdc.com/en/NzE0NjU2Njg2
USTR Highlights Mainland Chinese Policies, Other Concerns in Annual Trade Barrier Reports
The Office of the U.S. Trade Representative recently issued its annual National Trade Estimate report, which describes significant foreign barriers to U.S. exports of goods and services, foreign direct investment and electronic commerce as well as the actions being taken to address those barriers. The NTE report covers significant barriers, including those that may be consistent with international trade rules (e.g., very high tariffs), affecting U.S. exports to 65 trading partners and country groups accounting for 99 percent of U.S. goods trade and 87 percent of U.S. services trade.
This report covers trade barriers in 11 areas, including (i) import policies such as tariffs, import licensing and customs barriers; (ii) technical barriers to trade; (iii) sanitary and phytosanitary measures; (iv) subsidies; (v) government procurement; (vi) intellectual property protection; (vii) services barriers; (viii) barriers to digital trade and e-commerce; (ix) investment barriers; (x) competition; and (xi) other barriers. Taken as a whole, the report highlights significant barriers that present major policy challenges with implications for future U.S. growth opportunities and the fairness of the global economy.
Some of the more notable highlights of the NTE report related to mainland China and Hong Kong are outlined below, and a copy of the report is available here.
Mainland China
Mainland China continued to pursue a wide array of industrial policies in 2020 aimed at limiting market access for imported goods, foreign manufacturers and foreign services suppliers, while offering substantial government guidance, resources and regulatory support to mainland Chinese industries. According to USTR, the beneficiaries of these constantly evolving policies are not only state-owned enterprises but also other mainland Chinese companies attempting to move up the economic value chain.
The report discusses a range of issues related to tariffs, technology transfer and the Made in China 2025 industrial plan, SOEs, industrial and fisheries subsidies, excess capacity, indigenous innovation, technology transfer, investment restrictions, administrative licensing, standards, secure and controllable information and communication technology policies, encryption, competition policy, issues related to pharmaceuticals/cosmetics/medical devices, export restraints, value-added tax rebates for exports, mainland China's import ban on remanufactured products and recyclable materials, trade remedies, government procurement, mainland China's corporate social credit system, intellectual property rights, agriculture, services and transparency.
Among other things, the report highlights mainland China's imposition of additional tariffs on a range of U.S. products in retaliation for the additional tariffs imposed by the United States under Section 232 of the Trade Expansion Act of 1962 and Section 301 of the Trade Act of 1974. It describes the Made in China 2025 plan as "emblematic of an evolving and increasingly sophisticated approach to 'indigenous innovation,' which is also evident in numerous supporting and related industrial plans." The goal of these plans, according to the report, is to "replace foreign technologies, products and services with Chinese technologies, products and services in the China market and, with this foundation, to enable Chinese companies to dominate the international markets."
The report contends that policies aimed at promoting indigenous innovation continue to represent an important component of mainland China's industrialisation efforts. Beijing is also accused of seeking to protect many domestic industries through a restrictive investment regime that causes serious concern for foreign investors. USTR believes, for example, that mainland China's Foreign Investment Law and its implementing regulations – which entered into force in January 2020 – perpetuate separate regimes for domestic and foreign investors and investments and invite opportunities for discriminatory treatment. Of particular worry to foreign investors is a lack of sufficient liberalisation evidenced by the continued application of prohibitions, foreign equity caps, joint venture requirements and other restrictions in certain sectors.
U.S. companies continue to encounter significant problems with a variety of administrative licensing processes in mainland China, including processes to secure product approvals, investment approvals, business expansion approvals, business licence renewals, and even approvals for routine business activities. While there has been an overall reduction in licence approval requirements and a focus on decentralising licensing approval processes, U.S. companies report that these efforts have only had a marginal impact on their licensing experiences so far.
Mainland Chinese ministries have continued to issue implementing measures for mainland China's Cybersecurity Law, a continued source of serious concern for U.S. companies since the law's enactment in November 2016. Of particular concern are the measures for cybersecurity review issued in April 2020 and effective as of June 2020, which put in place a review process to regulate the purchase of ICT products and services by critical information infrastructure operators in the mainland. U.S. companies are concerned that measures like this one, which identifies supply chain reliability as a metric, may be used as justification for deciding not to procure U.S. products.
Issues of concern related to pharmaceuticals include overly restrictive patent application examination practices, regulatory approvals that are delayed or linked to extraneous criteria, weak protections against the unfair commercial use and unauthorised disclosure of regulatory data, and the need for an efficient mechanism to resolve patent infringement disputes, as well as proposals that seek to promote government-directed indigenous innovation and technology transfer through the provision of regulatory preferences. USTR also claims that concerns related to cosmetics have generally not been addressed, either in the Cosmetics Supervision and Administration Regulation that Beijing issued in final form in June 2020 or in various draft CSAR implementing measures issued for public comment.
The report adds that mainland China continues to deploy a combination of export restraints, including export quotas, export licensing, minimum export prices, export duties and other restrictions, on a number of raw material inputs where it holds the leverage of being among the world's leading producers. Through these export restraints, it appears to U.S. authorities that mainland China is able to provide substantial economic advantages to a wide range of downstream producers in the mainland at the expense of foreign downstream producers while creating pressure on foreign downstream producers to move their operations, technologies and jobs to mainland China.
The report further claims that mainland China remains a difficult and unpredictable market for U.S. agricultural exporters largely because of inconsistent enforcement of regulations and selective intervention in the market by domestic regulatory authorities. U.S. authorities argue that the failure of mainland Chinese regulators to routinely follow science-based, international standards and guidelines further complicates and impedes agricultural trade.
At the same time, the report summarises the Sino-U.S. phase one trade agreement as addressing a multitude of non-tariff barriers to U.S. agriculture and seafood products, including for meat, poultry, seafood, rice, dairy, infant formula, horticultural products, animal feed and feed additives, pet food and products of agriculture biotechnology. The agreement includes enforceable commitments requiring mainland China to purchase and import on average at least US$40 billion worth of U.S. agricultural and seafood products per year in 2021 and 2022, representing an average annual increase of at least US$16 billion over 2017 levels, with mainland China also agreeing to strive to purchase and import an additional US$5 billion worth of U.S. agricultural and seafood products each year.
On services, the report asserts that the prospects for U.S. service suppliers in mainland China should be promising, given the size of the market. Nevertheless, while the United States maintained a US$36.4 billion surplus in trade in services with the mainland in 2019, the U.S. share of mainland China's services market remained well below the U.S. share of the global services market. The report also criticises mainland China's record in various other areas, including transparency.
Hong Kong
The report again describes Hong Kong as a "duty-free port, with few barriers to trade in goods and services and few restrictions on foreign capital flows and investment". It asserts that Hong Kong is a separate customs territory from mainland China as well as a separate and founding member of both the World Trade Organisation and the Asia-Pacific Economic Cooperation forum, but then briefly mentions the U.S. executive order that suspended Hong Kong's differential treatment from mainland China, which "led changes to certain export control exceptions, termination of reciprocal shipping income tax exemption treatments, and a requirement that imported goods produced in Hong Kong be marked to indicate that their origin is "China", among other actions."
The report states that effective 1 January 2021 any person who intends to conduct transboundary movement of waste plastics must obtain a permit or prior written consent from Hong Kong's Environmental Protection Agency. Import and export of certain waste plastics between a party and a non-party, such as the United States, is prohibited following the 1 January 2021 entry into force of the Plastic Waste Amendments to the Basel Convention on the Control of Transboundary Movements of Hazardous Wastes and Their Disposal.
While the United States continues to believe that Hong Kong generally provides robust IPR protection and enforcement and maintains a dedicated and effective enforcement capacity, a judicial system that supports enforcement efforts with deterrent fines and criminal sentences, and youth education programmes that discourage IPR-infringing activities, the report again points out that Hong Kong's "failure to modernize its copyright system has allowed it to become vulnerable to digital copyright piracy, particularly from streaming websites and illicit streaming devices." According to the report, while the Hong Kong Customs and Excise Department investigates IP crimes and routinely seizes IP-infringing products arriving from mainland China and elsewhere, U.S. stakeholders continue to report that counterfeit pharmaceuticals, luxury goods and other infringing products continue to enter Hong Kong in significant quantities destined for both the local market and markets outside of Hong Kong.
North America
Mainland China
Hong Kong
USA
Hong Kong