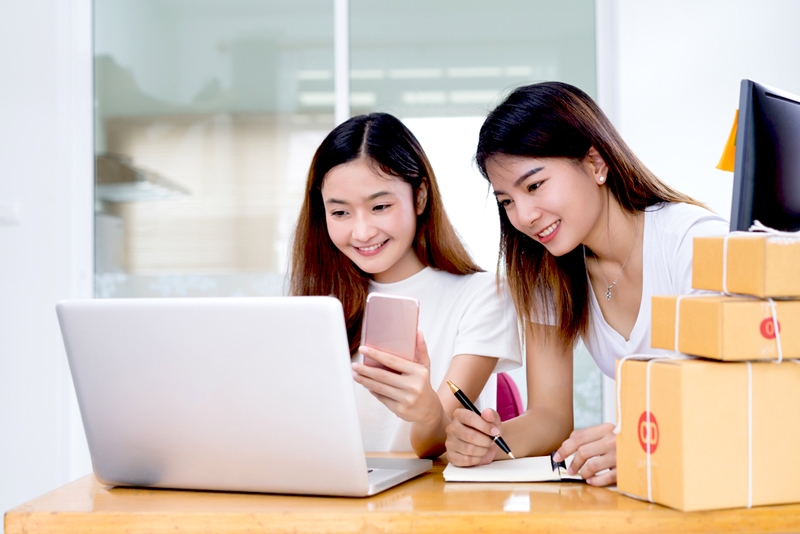 https://hkmb.hktdc.com/en/NzAzMzk5NzY0
Thai Consumers: Marketing Throughout the Customer Journey (3)
In order to convert a prospect to a customer, it is essential for businesses to understand what the determinant factors are for the consumer's first purchase. According to Hubspot, 71% of people are likely to purchase based on social media user reviews. A recent HKTDC consumer survey made a similar observation. 
Asked about the determinant factors for first purchase, 74% of survey respondents said "online user reviews/ comments", followed by discount for new customers (55%), expert/influencer reviews or comparison (55%), and refund and return policy (52%). 
Likewise, the respondents from the consumer focus groups also suggested that online user reviews have the biggest influence on their purchase decisions, especially for the unknown brands. They unanimously gave a vote of confidence to the user reviews and opinions. "When I find something interesting online, I will immediately go to see the user reviews about the items. I trust what the users said more than the content provided by the brand," said a focus group respondent.
When prospects delay their purchase decisions even after frequent interaction with a brand, they could be hesitant to purchase an expensive high-end product or sign up to a complex service from an unfamiliar brand. If the business cannot effectively convert this sizeable audience who are not quite ready to purchase the main product or subscribe to the full service, it will miss out a lot of business opportunities. At this moment, the brand should consider making an offer that is extremely hard for the prospects to say no to. 
Examples of these offers include: 
A skincare brand offers the prospects to visit its shop to redeem a travel-sized skincare kit 
A fitness centre offers a free session for the prospects to try out the equipment
A beauty salon offers the prospects a free trial or deep discount of a facial treatment
An education centre launches a short course at introductory price for language learners
A website or app offers a heavily discounted product for the first-time buyer
At the conversion stage, many customers may still decide not to complete the transaction to buy the products they have already chosen. For physical stores, the reasons could be a long waiting queue in front of the cashier counter or the unpleasant interaction with a frontline employee. For e-commerce sites, shopping cart abandonment is the top cause of sales loss. E-commerce operators have to identify the reasons for cart abandonment and address the issues to improve conversion. The table below summarises the reasons for cart abandonment and sources of friction from focus group respondents, and the suggested solutions.
| | | |
| --- | --- | --- |
| Reasons for Cart Abandonment | Sources of Friction | Solutions |
| Unexpected costs (shipping, tax, etc.) | Hidden costs are the primary reason visitors leave a site without purchasing. Unexpected shipping cost is the top reason to drive prospects away. | Bundle the extra cost of shipping into the product cost itself or advice visitors upfront how they can get free shipping if they meet a certain purchase amount. |
| Forced account creation | Visitors want to do things quickly and smoothly. Spending more time and effort than expected is a big discouragement for visitors. | Do not force first-time buyers to create an account before placing an order, offer guest checkout. |
| Long and confusing checkout | Long and confusing checkout processes are annoying to visitors. Asking for too much information before checkout contributes to a poor experience. | Only ask for necessary information. Streamline the site's navigation, reducing steps and the "number of screens" from initiation to completion of orders. |
| Payment security concern | Payment security concern is the top reason for cart abandonment. Major causes that arouse customer suspicion include design flaws, outdated layouts, missing images, and lacking SSL (secure sockets layer) certificate. | Improve reputation of the site by social proof such as customer testimonials and product reviews. Provide full contact information, such as a phone number and even faces and bios of the management and staff. |
| Slow delivery and limited shipping options | Delivery is a main component of the e-commerce experience. Customers expect to have shipping options that suit their needs and on-time delivery. | Work with logistic providers that offer consistently smooth shipping and delivery options with tracking capability |
| Inability to calculate total cost upfront | Online shoppers will abandon carts if the total costs are not disclosed upfront or they only find out during checkout that the total cost is higher than they expected. | Give customer full pricing details including tax and shipping costs before they proceed to checkout. |
| No coupon code available | Online shoppers are accustomed to getting discounts or promotions on e-commerce sites nowadays, they would wait to make a purchase until they have found one. | Offer customers discount codes and use auto-apply coupons when possible. Design the site in a way that discount codes are not an obvious component of the checkout, so those who do not have a code will not be discouraged. |
| Website performance issues | Customer experience is paramount – website errors, crashes, and load times are major deterrents to completing purchase, and contribute to a sense of insecurity on the site. | Perform regular test and analyse the performance of shopping cart and checkout, measuring load times, downtime, and responsiveness to improve the overall website performance. |
| Limited payment methods | Online shoppers want the convenience of using their preferred payment method. The less options available, the more likely they will abandon the cart. | Give customers as many payment options as possible. Because adding options costs money, using priority payment first, expanding as business grows. |
| Inadequate return policy | Shoppers tend to choose a site with a generous return policy. An insufficient return policy will cause customers to leave and seek a better place to buy the product. | Track the number of returns and costs associated. Offer a good return policy but make sure that it is a profitable option. |
| Browsing and researching product | Customers simply browsing and conducting product research online often add items to their shopping cart, only to abandon it later. In most cases, this is because customers do not have enough information about the sale prior to initiating the checkout process. | To improve conversions, provide a detailed description of products or services before customers add items to their cart. This eliminates the chance to leave checkout page to gain more information. |
| Excessive cross-selling or upselling | Upselling and cross-selling can help drive sales and increase average order value. However, overwhelming customers with cross-promotions can distract them from the original purchase and annoy them. | Do not overdo it. Test abandonment and upselling analytics to understand the success rate and challenges, improving the design to enhance cross-selling without annoying customers. |
The objective at the conversion stage is to reduce the friction of the checkout process and entice the prospect to take the first step to become a customer. Once a customer has an exceptional experience with the brand's product or service, he or she will be much more trusting and receptive to the main offer of the premium standard product or service. 
During the checkout process, proactive businesses can give extra incentives for their new customers to purchase additional items than they originally plan. Survey findings suggested that 72% of respondents would "spend enough to meet the minimum free shipping amount" while 55% would "spend enough to use the coupons". 53% would be "induced by the recommended items or most popular items.
---
[1] The HKTDC conducted a consumer survey and four focus groups in the cities of Bangkok and Chiang Mai in April‑September 2020. 1,004 Thai consumers aged between 18 and 60, with a monthly household income of THB30,000 (US$930) or above, responded to the survey. The participants in the focus groups, as well as fulfilling the same age and income requirements as the survey respondents, had to be internet and mobile phone users, and to have travelled abroad at least once in the past year.Add Generic DIV content here
Advertising Services
Public Relations
ASEAN
Southeast Asia
Thailand