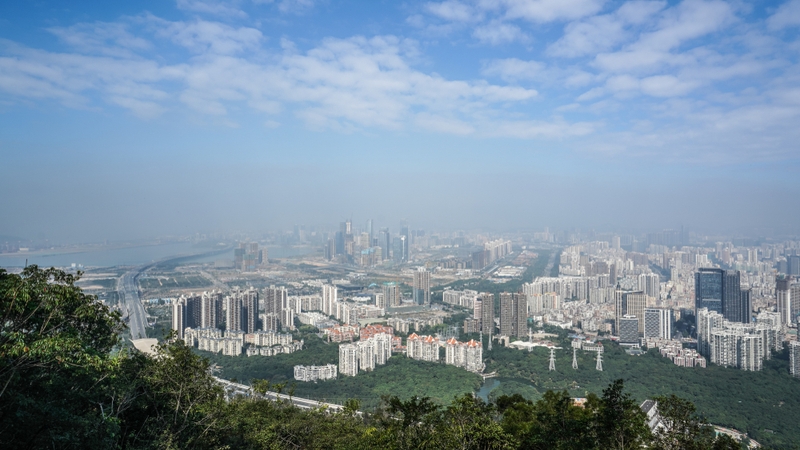 https://hkmb.hktdc.com/en/NzA3NzA1MDE4
Start-Up Hong Kong: Optimising Opportunities in the Greater Bay Area
Given Hong Kong's small market size, local start-ups' potential for development is limited. Many are therefore keen to venture into other markets, especially the mainland, once they have secured a firm footing in the city. Unfamiliar with the mainland market, Hong Kong companies launching a business or investing on the mainland may run into problems in licence application and legal and taxation matters.
Rocky Yu, founder of Qianhai Gangjunda Shenzhen Business Services Co Ltd (Gangjunda), is well-versed in mainland rules and regulations, as well as preferential policies for foreign investors in the Qianhai free trade zone. His business is set up to help Hong Kong companies start an operation on the mainland.
Yu talked to HKTDC Research about the business environment in the Guangdong-Hong Kong-Macao Greater Bay Area (GBA) in recent years, and about areas that Hong Kong start-ups in the GBA should pay special attention to. He also discussed the tremendous potential in cross-border e-commerce in the GBA and advised Hong Kong enterprises operating on the mainland to stay vigilant and flexible. He said: "Companies should seek to understand and integrate into the local markets to fully capture the huge opportunities."
Helping Hong Kong Companies Enter GBA
Since its establishment in 2015, Gangjunda has helped over 400 Hong Kong SMEs set up a business in the GBA, the majority of which are in the process of transforming and upgrading. Yu provides business support and related services to enterprises interested in entering the mainland market by, for example, helping them apply for subsidies and allowances and recruiting talent in both places, as well as develop mainland e-commerce platforms. He said: "The aim is to streamline the relevant processes for their business to commence in the GBA within the shortest period. Consultancy services and practicable business proposals and solutions are offered to help clients steer clear of the common pitfalls."
According to Yu, most Hong Kong companies intending to make a foray into the GBA have generally amassed certain capital and resources, with some pressing ahead with their business plans based on the clientele base and business network already established. He said: "In recent years, successful entrants to the GBA come mainly from the service industry, spanning sectors like interior design, graphic design, young children's education, talent training, catering management, shopping mall management and real estate development."
Huge Potential in Cross-border E-Commerce
Where future opportunities in the GBA are concerned, Yu noted that factories set up by many Hong Kong businesspeople in the Pearl River Delta in the 1980s and 1990s have lost much of their competitive edge, and transformation is essential. He said: "These businesspeople can consider leveraging Hong Kong's strengths in trade and logistics to venture into the relevant sectors, such as cross-border e-commerce in the GBA.
"Admittedly, in the past, Hong Kong companies engaged in mainland cross-border trade had to overcome certain barriers, not the least of which was identifying a trustworthy mainland agent. Yet, as e-commerce platforms and related infrastructure are maturing, like the internet market and online payment and logistics systems, the overall business environment is becoming more facilitating and transparent. Problems such as inventory backlogs or difficulties in remittance have by and large been resolved."
To Hong Kong companies, the vast GBA market with a population of 70 million comprising a high proportion of middle-class consumers is certainly a huge draw. Yu knows of many Hong Kong companies successfully selling imported overseas products to the mainland via cross-border e-commerce and their business has been thriving. He believes that the GBA can also serve as a springboard for accessing the entire mainland market, saying: "Within the GBA, Shenzhen and Guangzhou are familiar to Hong Kongers and hence ideal locations for Hong Kong companies to set up their mainland operation base."
Adapting to Local Business Environment
Yu's advice to start-ups interested in expanding in the GBA is to first adapt to the local business environment. He found that many Hong Kong companies with a sizeable scale of business in the city have tried to replicate their successful Hong Kong experience on the mainland. He said: "Owing to vast differences in the sales model and tax policies of the two places, a number of them have to change their operation mode ultimately."
In addition, it is also important for enterprises operating on the mainland to be flexible, as mainland policies are adjusted from time to time in response to changing market circumstances. He said: "Hong Kong companies may first draw up a business model for the GBA and start out with committing around one-fifth of their budget in a trial operation, so that real-life data can be collected. More investment can then be made after fine-tuning the model to ensure that it is viable. Risks arising from changes in government policies and market circumstances can thus be minimised."
Meanwhile, there is a general belief that Hong Kong youths starting a business in the GBA are entitled to funding and subsidies by the mainland government. However, this is no longer the case. Yu recalled that in the early days, a start-up subsidy of RMB1-2 million was disbursed to Hong Kong start-ups entering free trade zones, but in the last few years, only very few companies have received such subsidies. He explained, saying: "If a start-up's products are found to be particularly outstanding and innovative with considerable profit potential, the mainland government will now take the initiative to collaborate with the company with an offer of generous benefits."
In Yu's opinion, start-ups should not rely solely on government support in driving their business and in fact, only few start-ups given subsidies in the early days are surviving today.
Seizing Opportunities in GBA
Yu encouraged Hong Kong start-ups to seize the opportunities in the GBA, where competition is less intense compared to Hong Kong. Another favourable factor is the relatively low start-up costs in mainland cities. Even if they fail, the valuable experience gained will be useful for future endeavours.
In advising Hong Kong young entrepreneurs, Yu said: "To run a business in the GBA, one must seek to cope with the local culture and get familiar with local rules and regulations. It is important for Hong Kongers to understand and integrate into the local markets, view things from different perspectives and strive to gain local people's trust as well as foster mutual trust with them."
To capture the tremendous opportunities in the GBA in the next few years, Yu plans to devote more resources into Gangjunda's online platform for reaching out to a wider clientele. On top of expanding the company's business scope, Yu is also looking to establish an education platform to offer corporate training programmes.
Riding on the increasing popularity of mainland social media platforms, Yu set up a mainland TikTok account at the end of last year, drawing 700,000 fans to date. He believes this will enable the company to keep abreast of market trends and share its experience with its Hong Kong peers. Yu added: "I hope to establish a community of Hong Kong start-ups in the GBA to forge closer ties among enterprises and promote mutual help and development!"
Hong Kong
Hong Kong
Hong Kong
Hong Kong
Hong Kong
Mainland China
Hong Kong
Hong Kong
Mainland China
Hong Kong
Hong Kong
Mainland China
Hong Kong
Hong Kong
Mainland China
Hong Kong