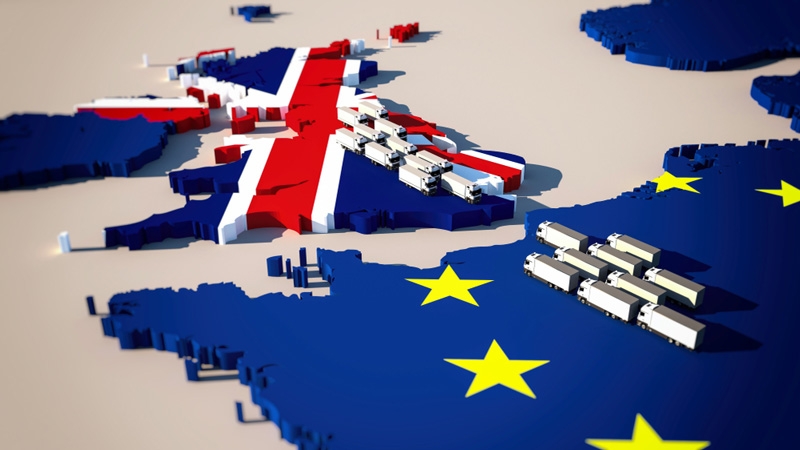 https://hkmb.hktdc.com/en/Njk1Nzg1NTU1
Reduced Controls for EU Goods Entering the UK to Continue Until 2022
On 11 March 2021, the UK Government announced that it would delay, for a second time, the imposition of certain customs checks for goods entering the UK from the EU. The Government announced a new timetable for introducing import border control processes, with a view to enabling UK businesses to focus on their recovery from the Covid-19 pandemic.
Hong Kong traders selling goods to EU and UK consumers will be aware that the UK began operating a full, external border as a sovereign nation from 1 January 2021. This means that controls have been put into place on the movement of goods between the two trading blocs. The decision taken by the UK Government on 11 March now means that customs processes for some imports will not be required until January 2022. Customs declarations for all standard goods will become necessary from January 2022. Certification for products of animal origin, such as milk and meat, will be required from October this year.
Michael Gove, the UK's Minister for the Cabinet Office, stated that his Government recognises the scale and significance of the challenges businesses have been facing in adjusting to the new trade requirements between the EU and the UK, while at the same time having to deal with the impact of Covid-19. Previously, in anticipation of the difficulties that were expected to occur, the UK had announced a timetable for the phased introduction of controls on imports from the EU into Great Britain back in June 2020. This timetable, which was designed to last only until July 2021, was based on the impacts of the first wave of Covid-19. The Minister acknowledged that the disruption caused by Covid-19 has lasted longer and has been deeper than was anticipated. Accordingly, the Government has reviewed the timeframes.
Such review by the UK Government shows that businesses – especially those dependent on cross-border trade who have made a strong case that they need more time to prepare – have been listened to. The reviewed and revised timetable for the introduction of controls, is, according to Gove's announcement, as follows:
Pre-notification requirements for Products of Animal Origin (POAO), certain animal by-products (ABP), and High Risk Food Not Of Animal Origin (HRFNAO) will not be required until 1 October 2021. Export Health Certificate requirements for POAO and certain ABP will come into force on the same date.
Customs import declarations will still be required, but the option to use the deferred declaration scheme, including submitting supplementary declarations up to six months after the goods have been imported, has been extended to 1 January 2022.
Safety and Security Declarations for imports will not be required until 1 January 2022.
Physical sanitary and phytosanitary (SPS) checks for POAO, certain ABP, and HRFNAO will not be required until 1 January 2022. At that point they will take place at Border Control Posts.
Physical SPS checks on high risk plants will take place at Border Control Posts, rather than at the place of destination as now, from 1 January 2022.
Pre-notification requirements and documentary checks, including phytosanitary certificates will be required for low risk plants and plant products, and will be introduced from 1 January 2022.
From March 2022, checks at Border Control Posts will take place on live animals and low risk plants and plant products.
Traders moving controlled goods into Great Britain will continue to be ineligible for the deferred customs declaration approach. They will therefore be required to complete a full customs declaration when the goods enter Great Britain.
Businesses in the UK have voiced their relief at the extended flexibility approach. Andrew Opie, a spokesperson for the British Retail Consortium (an industry lobby group) noted that, without a delay, consumers "might otherwise have seen empty shelves for some products".
UK Minister David Frost, who is responsible for EU relations, said that "we are confident that this new timetable will allow import businesses to re-establish their trading arrangements after a difficult period due to coronavirus, in the most straightforward and lightest touch way possible". However, in stark contrast to the positive spin on the need for the extended approach, Labour's shadow Cabinet Office minister Jack Dromey, commented that the Government's move "smacks of ill-preparedness and incompetence". According to him, "they have had years to prepare for this but can't stop missing their own deadlines".
It is also reported that trade between the two blocs has visibly suffered in January this year. UK exports to the EU fell by just over 40% in January when compared to one month earlier, while imports from the EU fell by 29%, according to data from the UK's Office for National Statistics. The EU imports that were most impacted are said to be machinery and transport equipment, especially cars, as well as medicinal and pharmaceutical products.
On the other hand, the UK Government claims that overall freight volumes between the UK and EU have rebounded after what it described as "an expected dip in January as a result of Covid-19 restrictions, pre-January stockpiling, and some initial teething problems as businesses adapted to new rules for trade with the EU". It went on to state that "overall freight volumes between the UK and the EU have been back to their normal levels since the start of February."
The European Commission, for its part, indicated that while it was up to the UK to organise its own border controls, the EU would "continue to fully protect the integrity of the single market and the customs union, as well as its financial interests". The EU has introduced full border checks and customs controls from 1 January this year. This position has not changed, despite disruptions, delays and increased logistical costs being experienced by traders on both sides.

EU
Western Europe
United Kingdom
EU
Western Europe
United Kingdom
EU
Western Europe
United Kingdom
EU
Western Europe
United Kingdom
EU
Western Europe
United Kingdom
EU
Western Europe
United Kingdom