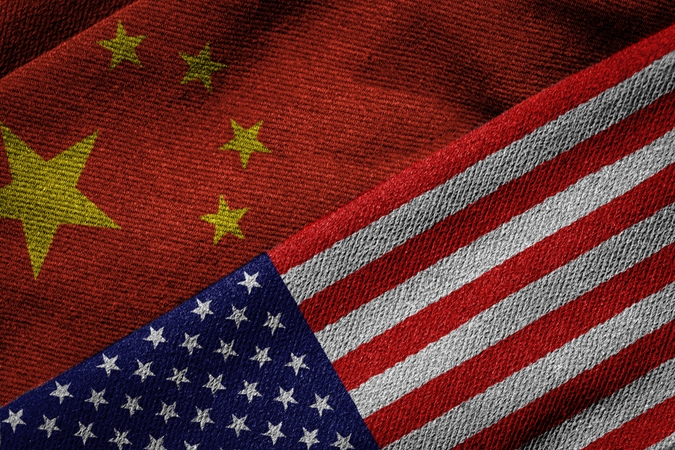 https://hkmb.hktdc.com/en/NjczMzkzOTQ5
Trade Policy in the Biden Administration: A Reset in Sino-US Relations?
As in any presidential transition – especially from one political party to another – policy changes are inevitable, but rarely have the contrasts been as noticeable as with the changes taking place from 20 January 2021 onwards in the US. However, it is important to note that the new Biden administration faces many trade policy challenges that remain from the Trump administration, even while seeking to put its own stamp on US trade policy. Among the clearest examples of these continuing issues are those relating to mainland China, the single largest US trading partner.
The Trump Legacy
Section 301 Tariffs
This particular issue dates back to 18 August 2017, when the Office of the US Trade Representative (USTR) self-initiated a Section 301 investigation pursuant to Section 302(b)(1)(A) of the Trade Act of 1974 into mainland China's acts, policies and practices related to technology transfer, intellectual property and innovation. The USTR subsequently determined that many such mainland Chinese acts, policies and practices were unreasonable and discriminatory.
The Trump administration subsequently imposed additional Section 301 tariffs on a broad range of mainland Chinese products in stages. List 1 targeted US$34 billion worth of US imports from mainland China with an additional tariff of 25%, while List 2 and List 3 targeted US$16 billion and US$200 billion worth of US imports from mainland China, respectively, also with an additional tariff of 25%. The last batch of targeted goods was broken down into two lists (List 4A and List 4B), with List 4A goods (worth some US$120 billion) initially subject to an additional tariff of 15%, subsequently lowered to 7.5%, while List 4B goods were exempt from any additional tariffs. While the Trump administration established a system allowing importers to petition for exclusions from these additional tariffs, the majority of such exclusions expired on 31 December 2020 and the remaining exclusions are due to expire on 31 March 2021.
At the same time, the Trump administration entered into negotiations with mainland China, resulting in the 15 January 2020 signing of a phase one trade agreement, which saw the US suspend some tariff increases and roll back others in return for what the White House called "structural reforms and other changes to China's economic and trade regime." For its part, mainland China agreed to certain intellectual property protections and market access provisions – a number of which had been under consideration for some time – and also pledged to make substantial purchases of US exports.
As part of the deal, Beijing committed to buy, over two years, at least US$200 billion more of US goods and services, compared with its 2017 purchasing total. As last year was very much impacted by the coronavirus pandemic, however, according to Peterson Institute for International Economics, Beijing purchased just 58% of the US exports expected in its initial 2020 projections.
A lawsuit currently before a three-judge panel at the US Court of International Trade (CIT), due to be decided in late autumn 2021, is set to challenge the authority of the administration to impose the additional tariffs on List 3 and 4A goods. Meanwhile, in a case targeting the implementation of the additional tariffs on List 1 and List 2 goods, the World Trade Organization (WTO) ruled that the US failed to demonstrate how the tariffs would effect a change in mainland China's behaviour, which was said to be violating the public morals clause asserted by the US. The US delegation to the WTO said that it would challenge this conclusion at the WTO Appellate Body, which lacks a quorum at present as a result of the refusal of the US to confirm any appointments to the body.
Section 232 Tariffs
The Trump administration also used Section 232 of the Trade Expansion Act of 1962 to establish quotas and duties with regard to specific products from virtually all US trading partners. Section 232 investigations seek to determine whether certain imports threaten to impair US national security and has been used very sparingly prior to the Trump administration, with no tariffs imposed under that statute since 1986. The Trump administration used this provision liberally, in many cases blending economic security arguments with national security arguments. In March 2018, the Trump administration imposed Section 232 duties of 25% on steel imports (which was then expanded to cover steel derivatives, such as nails) as well as duties of 10% on aluminium imports.
The US Department of Commerce (DOC) was tasked with ruling on exclusion requests filed by companies for these products. Although the additional duties were originally implemented on all imports, quotas were negotiated in lieu of tariffs with respect to steel imports from South Korea and Brazil, as well as with respect to steel and aluminium imports from Argentina. Australia was exempted from the tariffs on steel and aluminium without any quota and, in May 2019, the US, Mexico and Canada announced a joint monitoring and consultation system to replace the tariffs. On 20 January 2021, President Biden's inauguration day, Trump exempted aluminium imports from the United Arab Emirates (UAE) from the 10% additional tariff, although Biden has since rescinded that action. Moreover, the DOC has issued an interim rule on product exclusions, which was subject to public comment until 12 February 2021.
Although the WTO allows members to take measures to protect "essential security interests", several WTO trading partners – including mainland China, the European Union (EU) and India – have challenged the Section 232 tariffs as not protecting "essential security interests". They also allege that these tariffs violate GATT Article I, which obliges WTO members to treat a member's goods no less favourably than another member's goods, as well as GATT Article II, which generally prohibits members from placing tariffs on goods above the upper limits to which they agreed. A dispute settlement panel report on this matter was due in autumn 2020, but has yet to be released.
US interests have brought cases to the CIT challenging the Section 232 tariffs, both with regard to the DOC's implementation of the product exclusion process and as to whether the expansion of the steel duties to cover steel derivative products is permissible. Several of these cases are still pending.
Steel and aluminium aside, the Trump administration also launched various other Section 232 investigations. While some of these proceedings were terminated without any action being taken, many experts have argued that the initiation of an investigation can itself have a harmful impact on decision-making and investments. In May 2018 the DOC initiated a Section 232 probe into imports of automobiles and certain automotive parts. At the time, Trump stated that the DOC had concluded that such imports posed a national security threat as they affected domestic producers' global competitiveness and the research and development needed to maintain US military superiority. The report in question, however, was never officially released. In May 2019, he then directed the USTR to negotiate with Japan, the EU and others to address that particular threat. Automobiles also formed part of the negotiations updating the free trade agreements with South Korea, Canada and Mexico, but were not part of the trade agreement with Japan.
In July 2019, Trump did not accept the DOC's Section 232 finding that imports of uranium ore and related products threatened to impair national security, subsequently establishing a working group to address the issue (that working group released policy recommendations in April 2020). In February 2020, the then-president agreed with the DOC's finding with regard to the national security threat posed by imports of titanium sponges, instructing officials to negotiate with Japan to ensure US access, rather than to restrict imports.
In spring 2020, the DOC initiated Section 232 investigations into imports used in national defence applications and certain critical infrastructure sectors. For its part, Mexico agreed to establish a monitoring system for grain-oriented electrical steel exports, thereby avoiding potential tariffs. The petitioner for mobile crane imports withdrew its request and the DOC terminated that investigation.
An investigation on vanadium was initiated on 28 May 2020 and a report is due by 22 February 2021, while an investigation on laminations for stacked cores for incorporation into transformers, as well as stacked cores for incorporation into transformers, wound cores for incorporation into transformers, electrical transformers and transformer regulators, was initiated on 22 May 2020. That report was due by 5 February 2021 but has not yet been released.
Others
In addition to the above, there was a flurry of trade policy activity in the last few weeks of the Trump administration. The then-president, for instance, signed an executive order on 5 January 2021 under the authority of the International Emergency Economic Powers Act (IEEPA), which banned any transaction by any person, or with respect to any property, subject to the jurisdiction of the US, with persons that develop or control a number of mainland Chinese-connected software applications, or with their subsidiaries, as those transactions and persons are identified by the US Secretary of Commerce. The software applications affected were: Alipay, CamScanner, QQWallet, SHAREit, Tencent QQ, VMate, WeChat Pay and WPS Office. This action was scheduled to enter into force on 19 February 2021.
Moreover, on 19 January 2021 the DOC published an interim final rule aimed at securing the US information and communications technology and services supply chain. This addressed various information and communications technology and services (ICTS)-related national security, economic security, and public health and safety concerns. Scheduled to enter into force on 19 March 2021, this rule creates the processes and procedures that the US Secretary of Commerce would use to identify, assess and address certain transactions, including classes of transactions, between US and foreign persons that (i) involve ICTS designed, developed, manufactured or supplied by persons owned by, controlled by, or subject to the jurisdiction or direction of a foreign adversary, and (ii) pose an undue or unacceptable risk. For the purposes of the rule, the DOC has identified six foreign governments or foreign non-government persons as foreign adversaries: mainland China, Russia, Iran, North Korea, Cuba, and the Venezuelan leader Nicolás Maduro.
Biden Administration's Early Actions and Approach Towards Mainland China
On 20 January 2021 the White House Chief of Staff, Ron Klain, issued a memorandum to all federal agency heads asking for a review of any pending rules not yet published in the Federal Register. This "regulatory freeze pending review" specifies that the publication of all unpublished rules should be deferred until a Biden administration agency head issues the appropriate approval. In addition, Klain asked agency heads to consider postponing for an additional 60 days the implementation of any already-published rules that are not yet in effect "for the purpose of reviewing any questions of fact, law, and policy the rules may raise." Klain also directed agencies to consider opening a 30-day public comment period for any such rules.
It goes without saying that President Biden and his senior appointees have all argued for a more multilateral approach towards mainland China than was the case during the term of the Trump administration. Thus, bilateral negotiations with Beijing on a phase two agreement are unlikely, even though no work appears to have begun with regard to addressing the more sensitive issues – such as subsidies for state-owned enterprises – that former Trump administration officials claimed would have been addressed in a phase two deal.
Biden has confirmed that he will review the phase one deal with mainland China before making any decisions on removing tariffs, saying: "I'm not going to make any immediate moves, and the same applies to the tariffs." The business community is hoping the Biden administration might at least restart the tariff exclusion process, while the administration is also expected to allow a CIT court challenge on the Section 301 tariffs for goods on List 3 and List 4A from mainland China to play out, possibly not appealing any eventual adverse decision.
US lawmakers had also requested a US International Trade Commission (ITC) review of the Section 301 tariffs on mainland Chinese goods, with that review possibly leading to the removal of some tariffs. Moreover, the Section 301 statute requires a review of the items subject to any action every 180 days, with an overall review of whether the measure should remain in effect after four years. All of these options may afford the Biden administration an opportunity to navigate around the tariffs on mainland China. Potential options for the Biden administration include reinstating the exclusion process to allow downstream US companies to use imports essential to production; reviewing the items subject to tariffs and "carouselling" them; reviewing the application of the Section 301 action to determine if it has had the intended effect after four years, which will be in autumn 2021; and/or removing tariffs deemed by the court to exceed the statutory authority.
Looking at comments made on mainland China policy by the Biden administration nominees, as well as the President and Vice President themselves, certain themes have become evident in terms of agencies pursuing common goals, even while respecting their different missions. President Biden has noted, for example, that "the most effective way to meet that challenge is to build a united front among US allies and partners with the aim of confronting China's abusive behaviour and human rights violations, even as we seek to co-operate with Beijing on issues where our interests converge." Vice President Kamala Harris has said: "Because of the so-called trade war with China, America lost 300,000 manufacturing jobs. Farmers have experienced bankruptcy, because of it. We are in a manufacturing recession, because of it."
US Treasury Secretary Janet Yellen noted the following at her confirmation hearing: "China is undercutting American companies by dumping products, erecting trade barriers and giving illegal subsidies to corporations… it's been stealing intellectual property, and engaging in practices that give it an unfair technological advantage, including forced technology transfers. And these practices, including China's low labour and environmental standards, are practices that we're prepared to use the full array of tools to redress. Of course, it is important over time to work with our allies."
US Secretary of State, Antony Blinken, noted the following: "I also believe that President Trump was right in taking a tougher approach to China. I disagree very much with the way he went about it in a number of areas, but the basic principle was the right one and I think that is actually helpful to our foreign policy."
At her confirmation hearing, US Secretary of Commerce, Gina Raimondo, pledged to use her agency's resources to combat Beijing's threats to US national security. Raimondo has, however, not committed to keep Huawei or any other company on the Entity List, which led to criticism by various Republican committee members. Press Secretary, Jen Psaki, referred to Huawei as a "threat to the security of the US and our allies" one day after Raimondo's statement, and Raimondo subsequently vowed to keep US pressure on Huawei in her responses to written questions by lawmakers.
Having said that, the work of many other US government agencies is unlikely to change dramatically in the months and years ahead. The DOC's Bureau of Industry and Security (BIS), for example, will continue to address US export control and licensing issues, although there may be fewer Section 232 investigations if that approach is not continued. The DOC's International Trade Administration (ITA), meanwhile, will undoubtedly continue to investigate antidumping (AD) and countervailing (CV) duty allegations, with the possibility of imposing additional AD/CV duty orders on imports from various foreign suppliers, including mainland China, if the ITC agrees that the domestic industry has suffered injury or a threat of injury from such imports.
The US Treasury's Office of Foreign Assets Control (OFAC) will continue to implement sanctions, working closely with other agencies such as State, Commerce and Defense, which has an experienced leader in General Lloyd Austin. The Committee on Foreign Investment in the United States (CFIUS) will monitor investments and the additional responsibility bestowed on CFIUS by Congress, especially regarding investments from mainland China, will remain in place.
US Customs and Border Protection (CBP) will still work to implement all border controls on imports, although it may be given more consistent instructions on both trade and immigration enforcement matters. Essentially, the CBP enforces rules to protect US consumers on behalf of a number of regulatory agencies that may receive greater emphasis in the Biden administration. These include the Food and Drug Administration (FDA) with respect to prepared foods and prescription and over-the-counter medications, the Drug Enforcement Agency (DEA) with respect to illegal drugs, the Consumer Product Safety Commission (CPSC) with respect to consumer product safety, USDA's Animal and Plant Health Inspection Service with respect to plant imports, USDA's Food Safety and Inspection Service with respect to meat and dairy products, the Environmental Protection Agency with respect to chemical products such as pesticides and herbicides, and the Bureau of Alcohol, Tobacco, Firearms and Explosives with respect to alcohol, tobacco and firearms.
Imports regulated by any of these "alphabet" agencies are subject to enforcement at the border by CBP. The Biden administration and cabinet officials confirmed to date have all emphasised the enforcement of US laws and regulations as the basic and primary focus of their work.
The US Department of Labor will continue to issue reports on goods produced by child labour or forced labour, some of which may result in the issuance of withhold release orders, while the US State Department will continue to focus on human trafficking with its trafficking in persons report. It is anticipated that these reports will be regularised as required by statute, a practice that was not followed by the Trump administration.
The nominee to head the USTR, Katherine Tai, has received broad bi-partisan support. A fluent Chinese speaker born in the US to parents from Taiwan, she studied and taught English in mainland China before becoming an attorney. Tai worked on mainland China trade issues at the USTR before switching to lead the trade policy staff at the House Ways and Means Committee, which has jurisdiction over international trade matters. Tai has indicated that she plans to build strong labour language into US trade policies, saying: "President(-elect) Joe Biden and I share a commitment to pursuing trade policies that support and benefit American workers, that combat the threat of climate change, that fuel American innovation and increase America's competitiveness."
Free Trade Agreements (FTAs) will probably not be a top Biden administration priority, with ending the pandemic clearly the first order of business. After that, related domestic priorities, including economic recovery, health care and increasing equity among all Americans will be given precedence. Specifically, Biden has said that he is "not going to enter any new trade agreement with anybody until we have made major investments here at home and in our workers."
The Biden administration will, however, need to consider certain on-going FTA negotiations. A related issue is that the Trade Promotion Authority (TPA) – sometimes referred to as "fast track" – will expire on 31 July 2021. TPA, as a time-limited authority, facilitates the administration's ability to negotiate an FTA by requiring Congress to have an up-or-down vote on a final agreement without the possibility of amendments. It is not expected that Biden will actively seek renewal of the TPA, at least in the first two years of his administration. However, if Congress were to move it forward, no objection is expected from the President.
With the UK having left the EU via the Brexit initiative, the Trump administration had been negotiating a US-UK FTA. Although that FTA is the furthest along of all on-going negotiations, the expiration of TPA poses a challenge to its completion. If negotiations resume, it is possible that a deal could be wrapped up by the third quarter of 2021. However, not completing such a deal under the TPA timeframe would expose it to possible modification during the congressional approval process, unless the TPA is extended.
The US and Kenya formally launched negotiations in July 2020 on what would be the first US FTA with a sub-Saharan African (SSA) country. Such an agreement could become a new paradigm to replace the unilateral preferences provided to SSAs under the African Growth and Opportunity Act (AGOA), which is set to expire in 2025. Labour, environmental, currency and other issues may complicate any chance of its completion in the short time that remains prior to the TPA expiration.
Other countries that have been under discussion for FTAs include the Philippines, Brazil and India. However, these large trading partners have had complicated trade policy relationships with the US and the Biden administration is not expected to resume talks in at least the first two years of the President's term.
Some commentators have suggested that the US might re-join the Trans-Pacific Partnership (TTP), now known as the Comprehensive and Progressive Agreement for Trans-Pacific Partnership (CPTPP), as a counterweight to the influence of mainland China, although such an action would require a renewal of discussions. If that occurred, the Biden administration would be expected to seek amendments to the current deal to incorporate various provisions similar to the United States-Mexico-Canada Agreement (USMCA), including more robust labour and environmental disciplines. Regarding this, Press Secretary Psaki has said: "President Biden knows TPP wasn't perfect and believes we need to make it stronger and better. But, at this point our focus and his focus, as it relates to the economy, is on doing everything we can to advance working families and the American middle class. And so that will be his focus in the coming months." Again, these statements indicate that for the near term (one to two years) the emphasis will be on domestic issues and not on FTAs.
Biden has also said that "USMCA is better than NAFTA". Like many Democrats, he supported the passage of the USMCA because it added new labour and environmental protections and tightened the agreement's rules of origin. Biden is expected to support USMCA enforcement actions as well, despite Vice President Harris once voting against USMCA, saying: "by not addressing climate change, the USMCA fails to meet the crises of this moment."
Some experts have suggested using the USMCA as a docking agreement for Western Hemisphere countries who already have FTAs, to build a new Western Hemisphere trading bloc that could rival the Regional Comprehensive Economic Partnership (RCEP) – an FTA between the Asia-Pacific nations of Australia, Brunei, Cambodia, Indonesia, Japan, Laos, mainland China, Malaysia, Myanmar, New Zealand, the Philippines, Singapore, South Korea, Thailand, and Vietnam – and CPTPP. Such a bloc would address issues of concern to the Biden administration, such as immigration and employment in Central and South American countries, and also create a counterweight to the RCEP and CPTPP to address near-shoring initiatives and mainland China's growing influence in the Western Hemisphere. 
A Reset or A Pie in the Sky?
Several Biden administration officials have repeatedly expressed support for working with allies and called for greater efforts to promote multilateral coordination. On broader issues relating to the WTO, for example, the Biden administration is fully committed to constructive engagement on WTO reform. With the withdrawal of the South Korean nominee, the Kenyan nominee Ngozi Okonjo-Iweala – a Nigerian-American economist – has been formally endorsed to lead the WTO after the Trump administration moved to block her appointment. The Biden administration is also expected to work on significant reform issues.
When asked about using strategies such as creating a digital Free Trade Zone (FTZ) to confront mainland China's digital authoritarianism, Blinken said: "My sense is everything should be on the table. It may be something that requires multiple steps to get to the destination. In the first instance, bringing concerned countries together, the digital democracies together in an appropriate form, I think is the place to start. I don't want to minimise the challenge; we obviously have disagreements among democracies about a lot of profound questions about how technology is used. We have work to do to get our own collective house in order. You start there and some of the more expansive ideas you alluded to might be ideas to get to and work toward."
When it comes to Congress, key trade issues to consider include recently expired programmes, such as the Miscellaneous Tariff Bill (MTB), which provides duty-free treatment to certain non-controversial products imported at relatively low levels, and the Generalised System of Preferences (GSP), which provides duty-free treatment to certain products originating in developing countries. Several versions of a possible renewal have been discussed and, unlike the MTB programme, GSP renewal has previously included retroactive refunds of duties paid following its expiration.
A variety of reform proposals have been put forward, including provisions that would possibly address gender rights and environmental concerns and/or remove larger beneficiaries. Other proposals contemplate expanding product coverage, including textiles, apparel and footwear, which have largely been excluded from GSP until now. Such benefits could be provided to least-developed country beneficiaries or, potentially, to all beneficiaries. Renewal for any extended period of time may require these issues to be addressed.
Another issue of potential interest could involve more tailored tariff relief for imports of personal protective equipment (PPE) to better cope with the Covid-19 pandemic, with members of Congress having requested an ITC study of production and trade in those products. Meanwhile, as mentioned previously, the negotiation of any broad-ranging FTAs by the administration would hinge on TPA extension. Congress has, however, often delayed renewal of this programme even when the President belongs to the same political party as that controlling both chambers of Congress. The TPA can be viewed as a voluntary derogation of the prerogative of Congress in the implementation of trade policy.
While various congressional proposals have been introduced to address Uyghur forced labour, reaching an agreement on specifics between both chambers of Congress and the administration is unlikely to be as quick or as simple as anticipated. Trade-related environmental bills apart from GSP could also be brought up, especially with the likelihood of some Biden administration interest. Some issues will be entirely new in the Biden administration, while many others may be looked at from a somewhat different perspective, but many will be familiar to those who follow trade policy. The only certainty in trade policy, as ever, is the continuing likelihood of a degree of uncertainty.
North America
Mainland China
Hong Kong
USA
Hong Kong
North America
Mainland China
Hong Kong
USA
Hong Kong
North America
Mainland China
Hong Kong
USA
Hong Kong
North America
Mainland China
Hong Kong
USA
Hong Kong
North America
Mainland China
USA
North America
Mainland China
USA